51. Leave that room and place the ruby in the yak's eye socket. Then take the pianola roll from its mouth.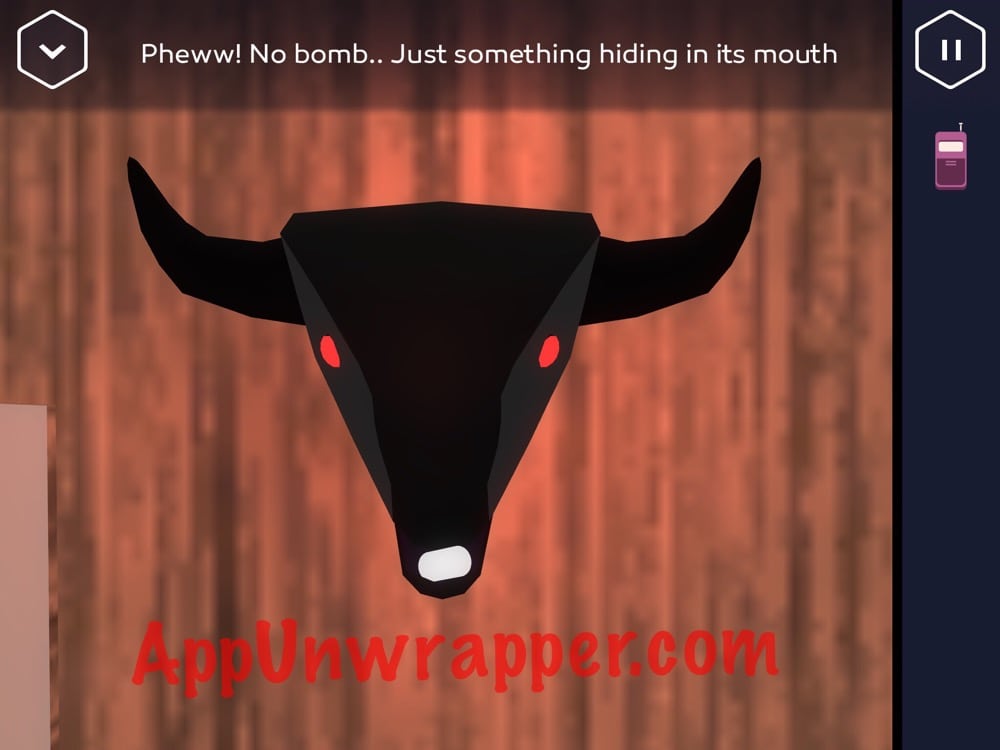 52. Go up to the piano room and place the pianola roll in the slot above the keys. You now have to play three tunes by following what the piano plays first. If you fail any, though, you'll have to start from the first tune. This was the trickiest puzzle in the game for me. But I made a video of it that you can watch below, or look at the screenshots with the numbered keys. When you get all three tubes correct, a lever will appear. Pull it to reveal a hidden area behind the bookcase.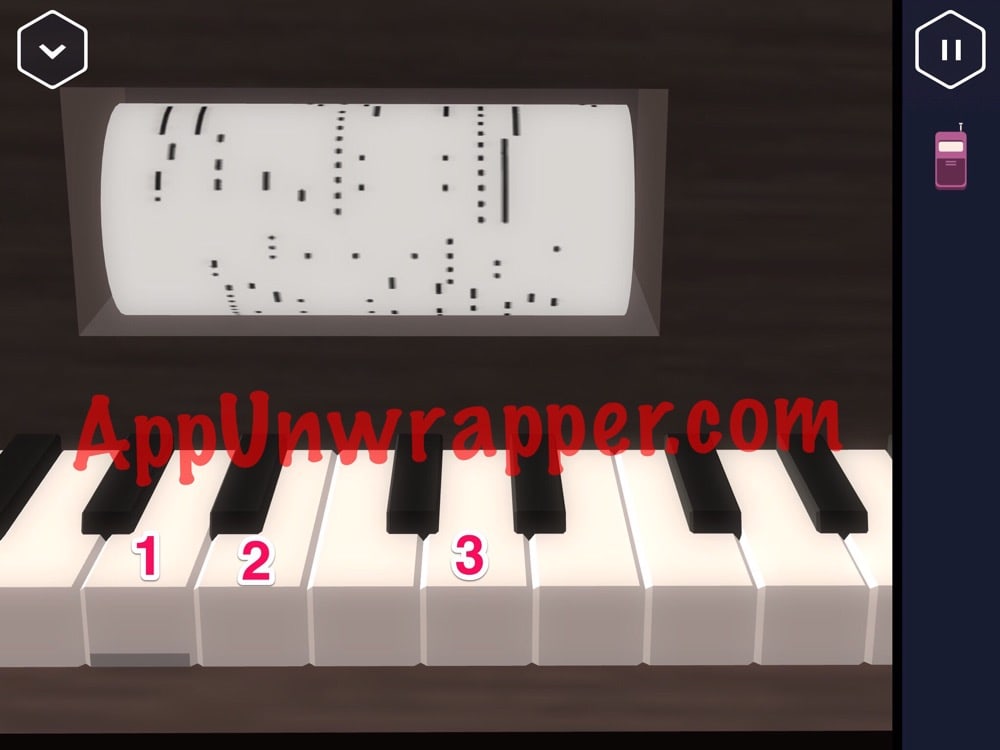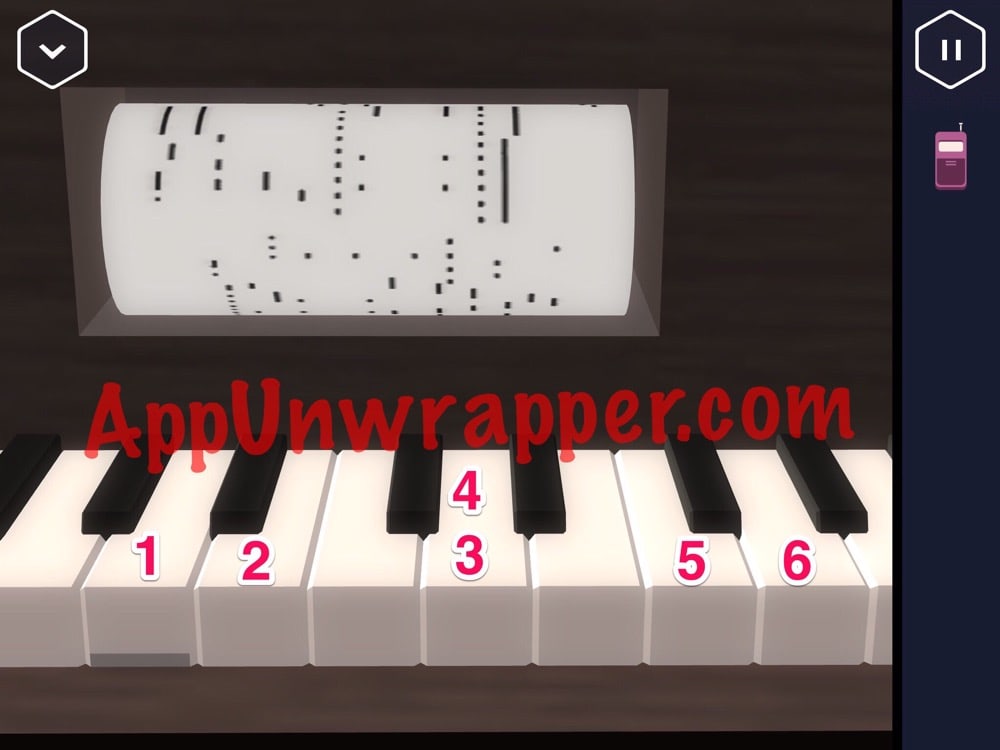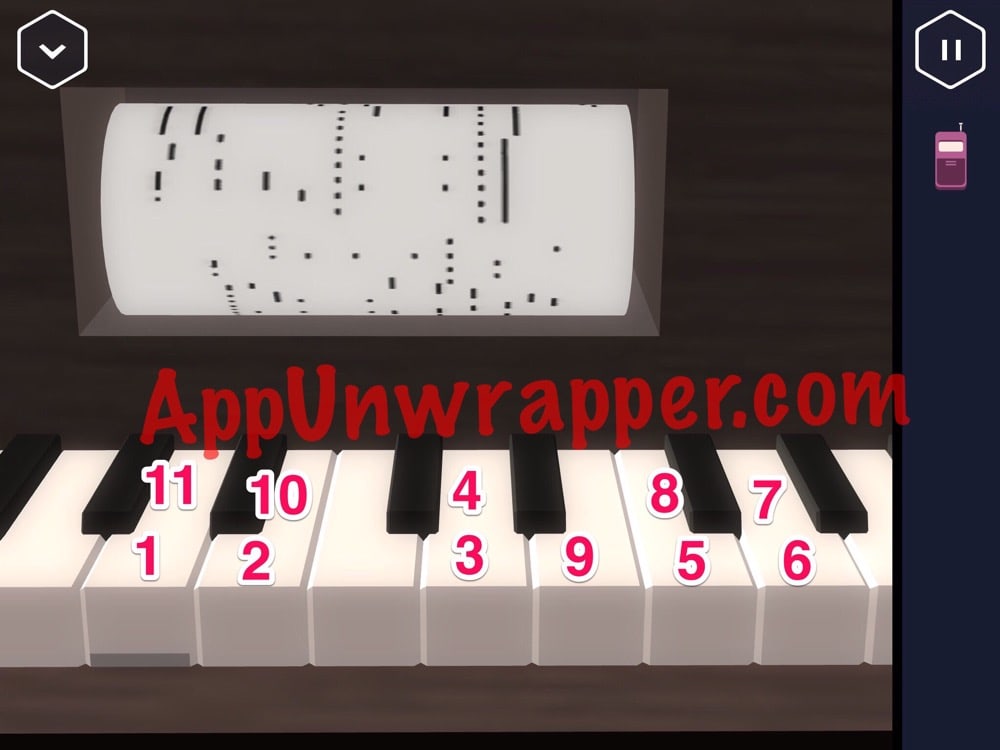 53. Check out what was behind the bookshelf. Take the hacker device and look through the file.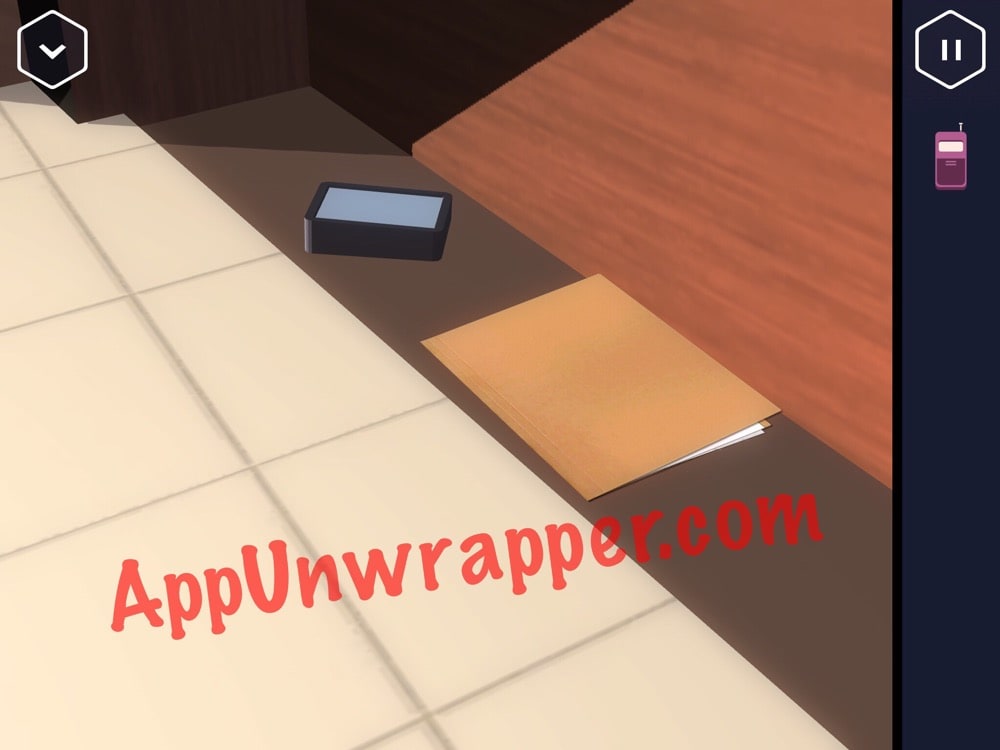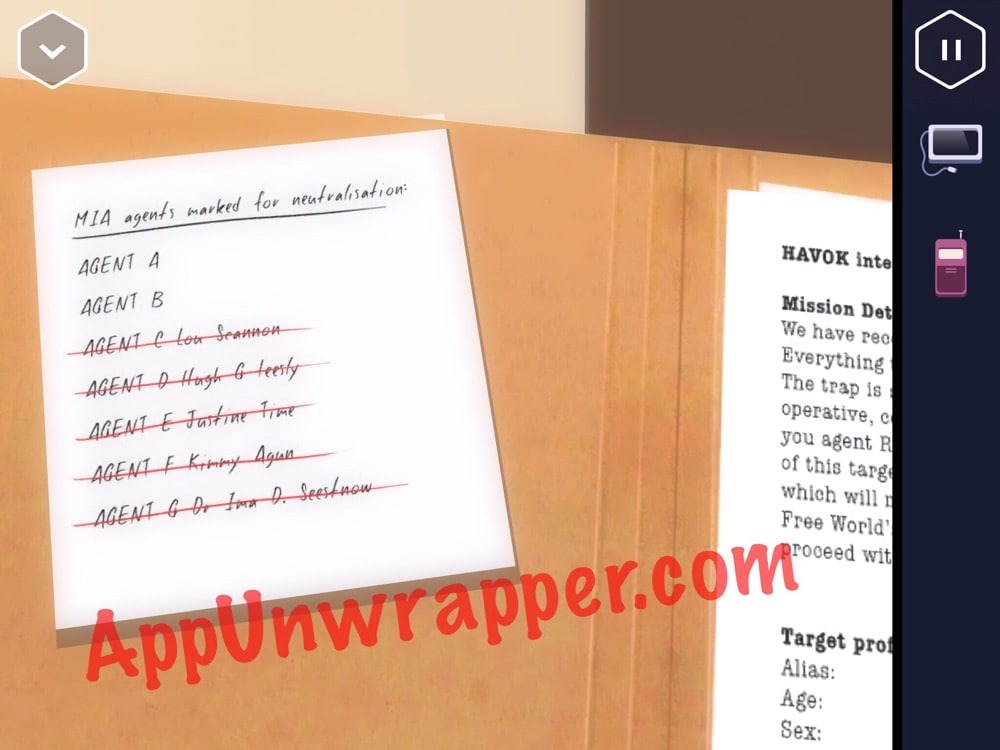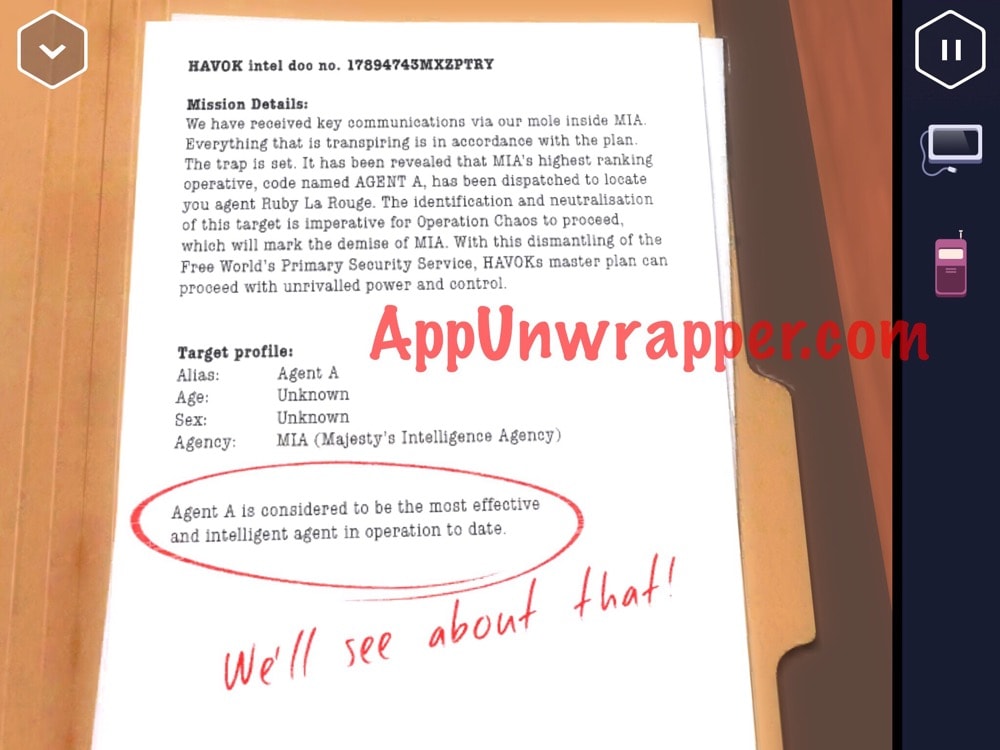 54. Use the hacker device with the fingerprint scanner. This next puzzle is a bit like a slot machine, where you have to stop each piece at the glowing number. If you mess up, you'll have to start again. I'm not sure if every game is the same, but my numbers were 31185. Take the explosives and press the big red button to shut off the electricity in the pool.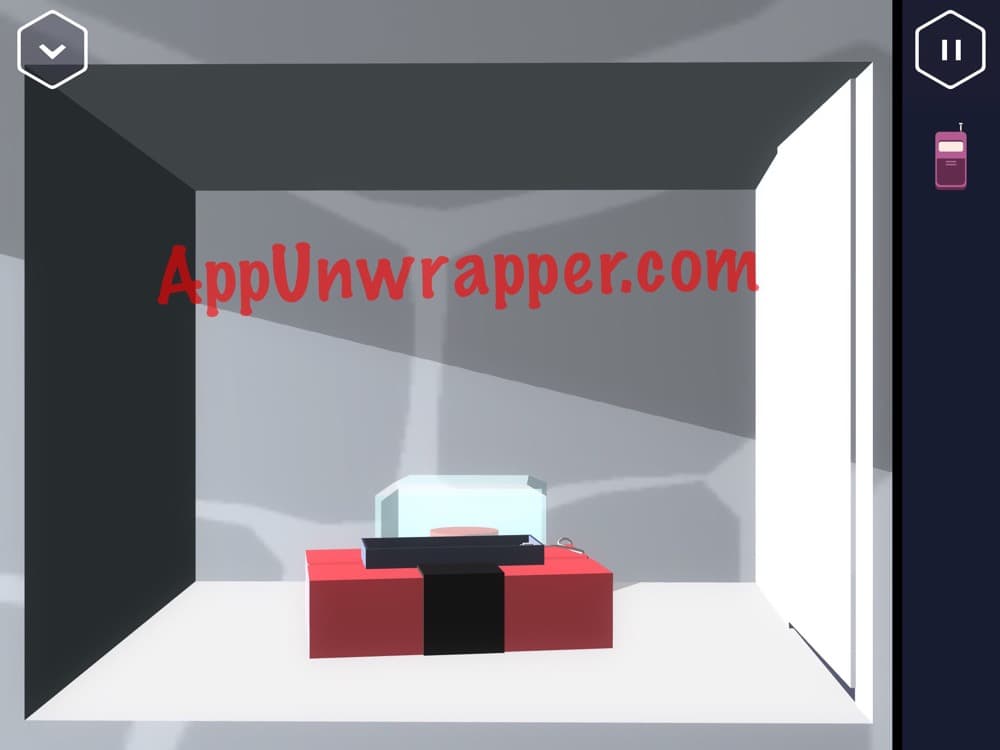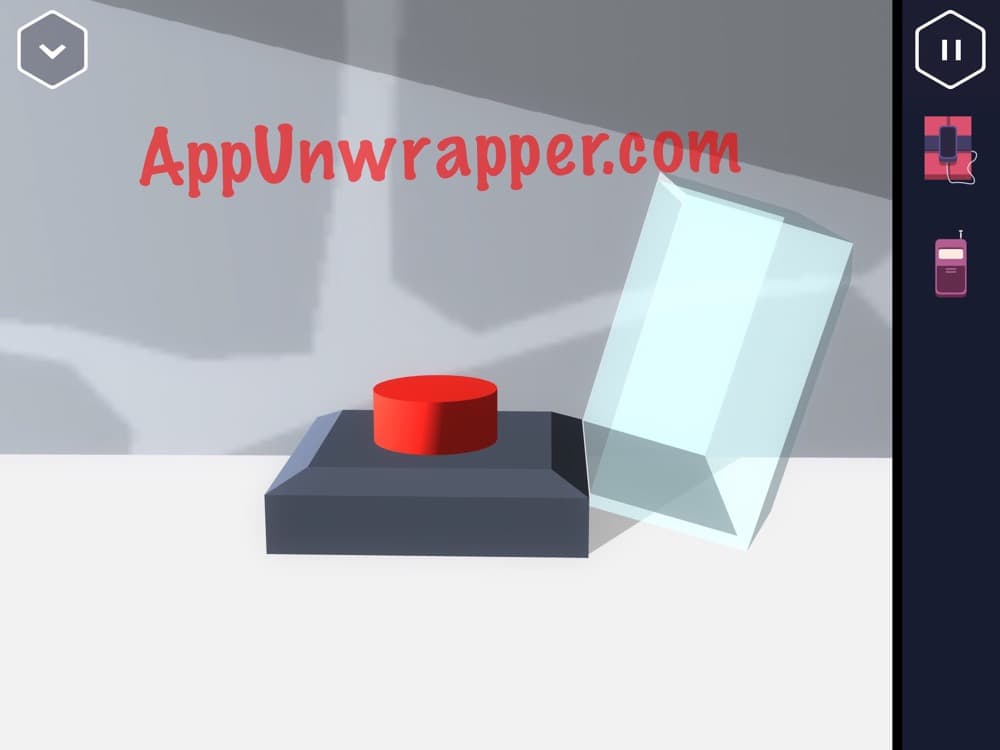 55. You'll now automatically be by the pool. Place the explosives on the locked trap door. Add the cell phone. It reads the numbers 921981.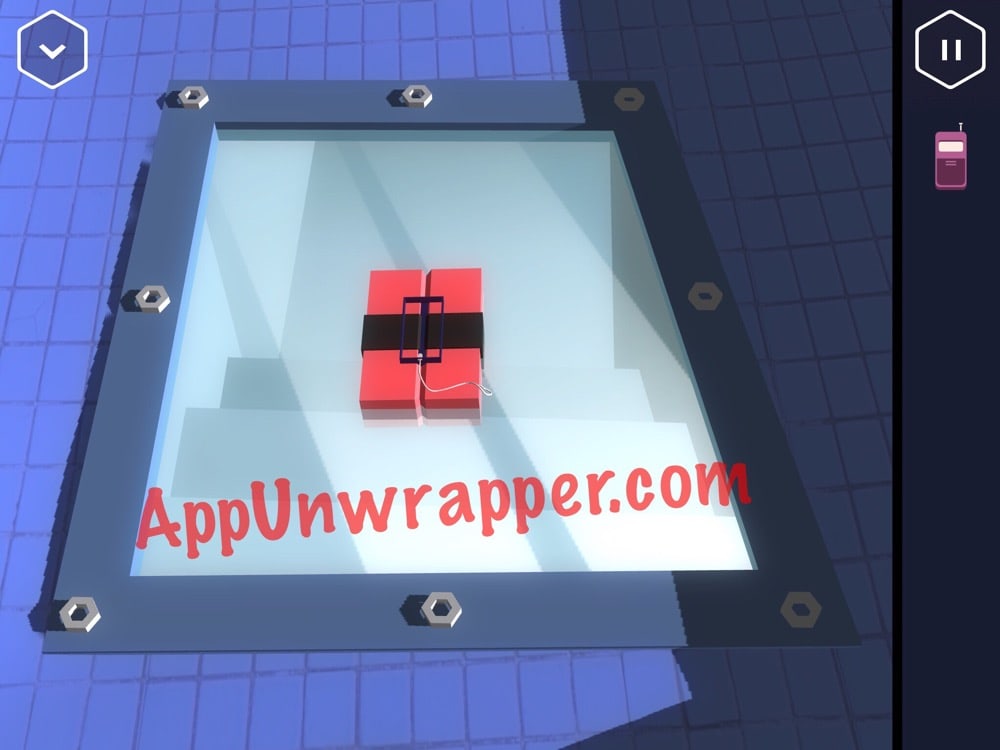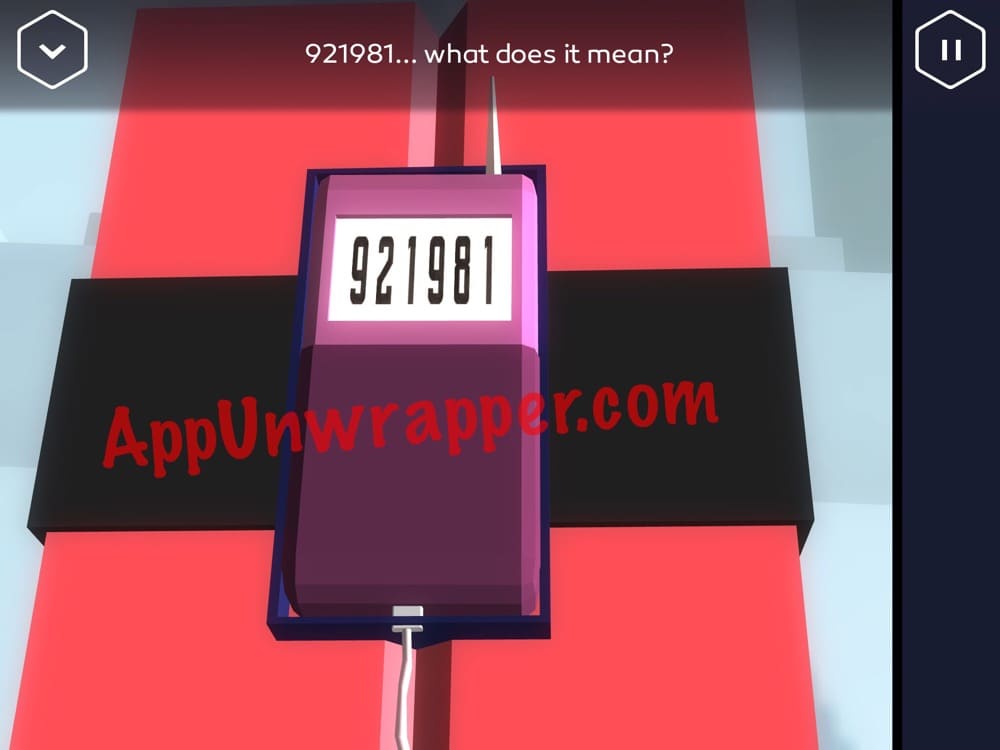 56. Go back to the study upstairs. Zoom in on the phone and press the speaker button. Then enter 921981. There will be a large explosion and you'll be back at the pool. You can now go through the secret door to watch the ending (which is sadly a cliffhanger).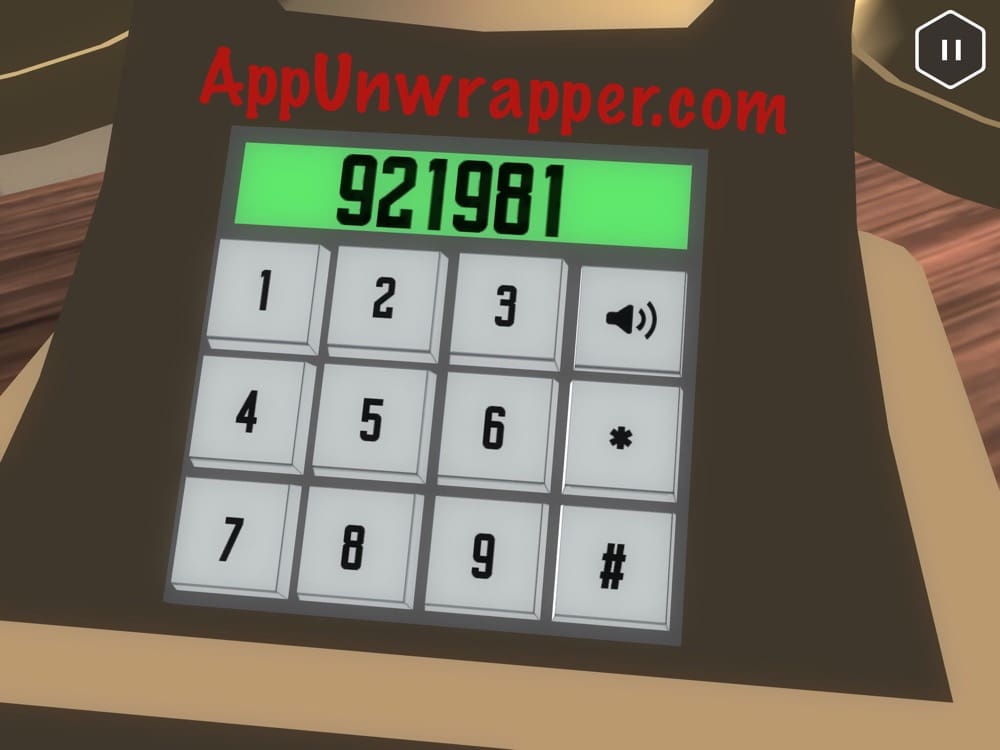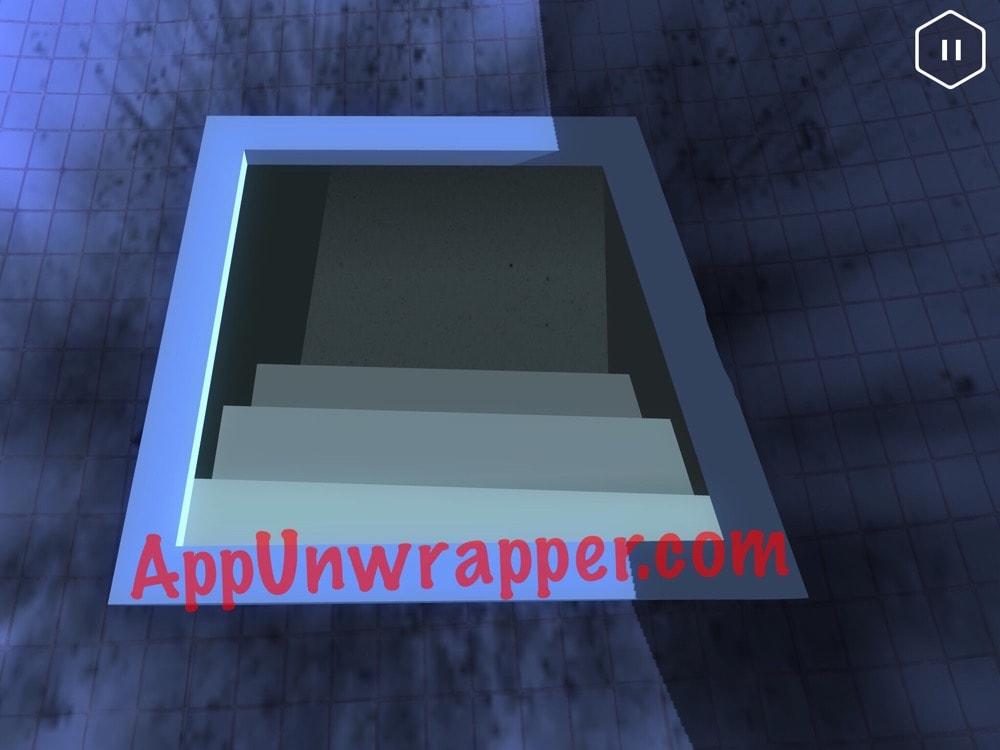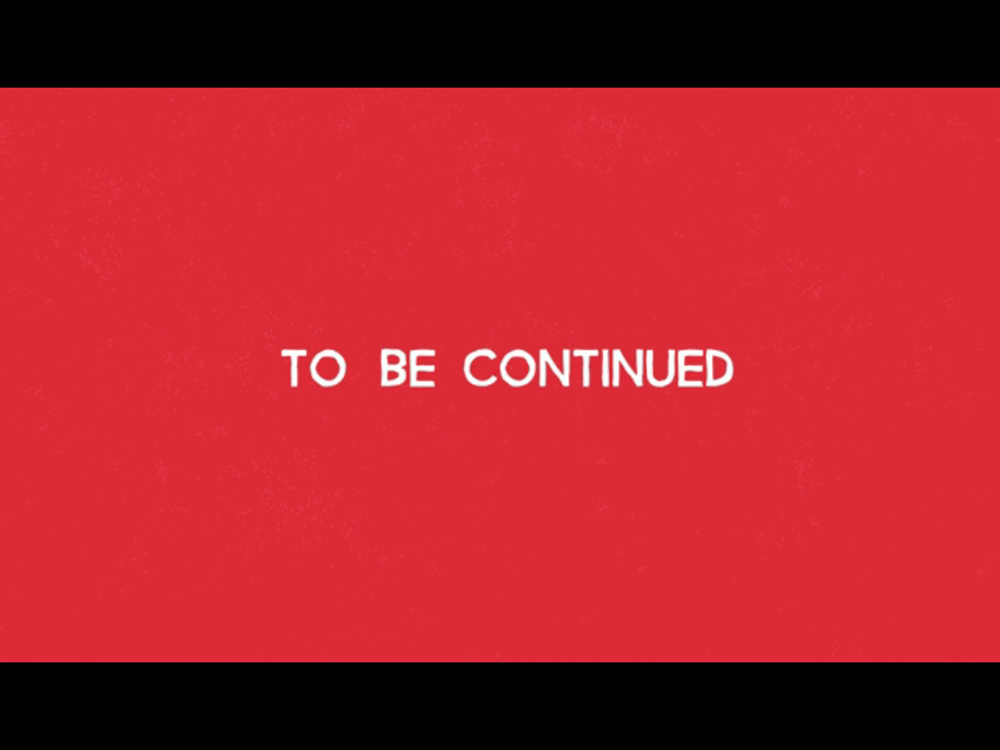 Click here to continue to Chapter 3, Ruby's Trap.
Scroll down if you want to see the hidden bonus.
Hidden Bonus Easter Egg:
Go to the study and enter *69 into the landline phone. The voice recorder will read off a URL for you. Write it down and you get http://goo.gl/japqR0.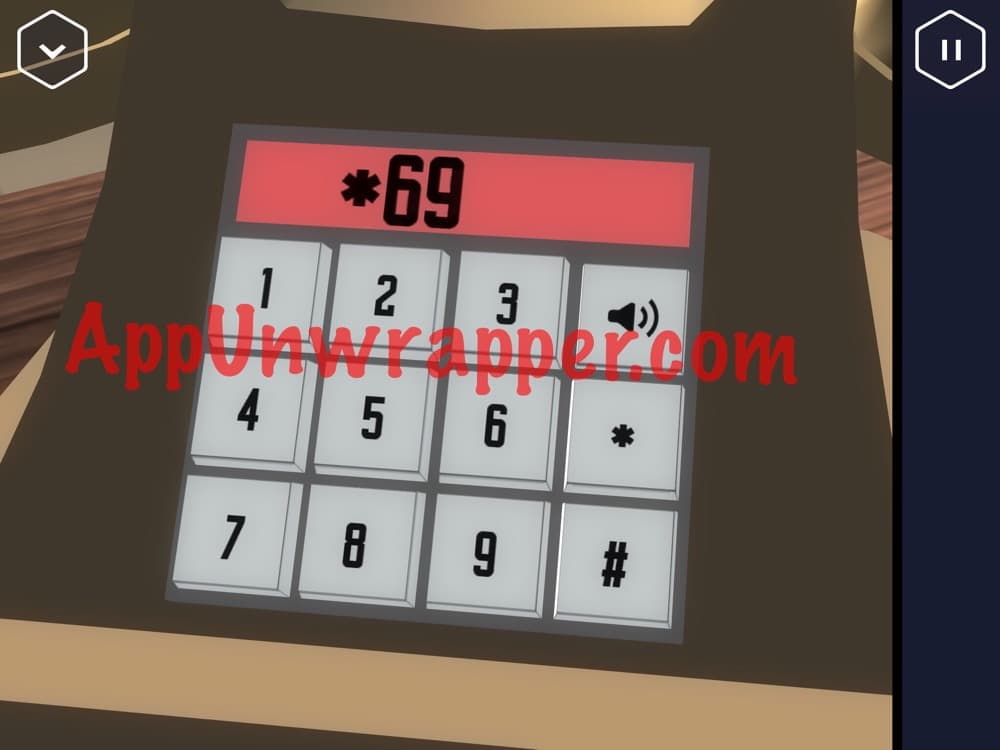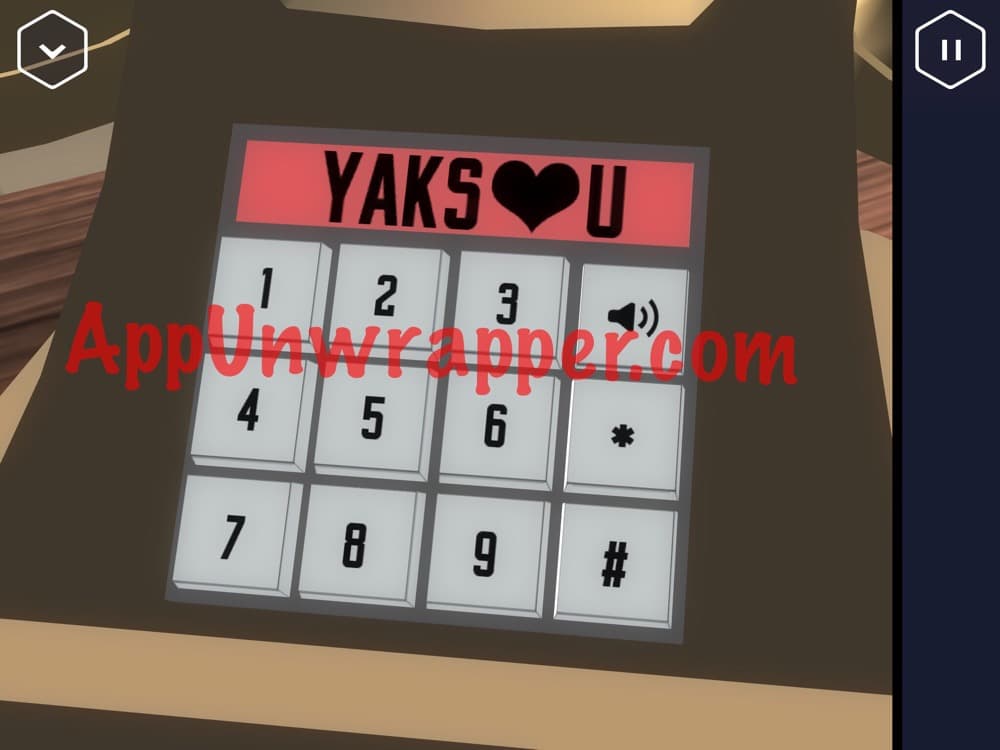 Enter that address into a browser and you get the word "shoephone." 😉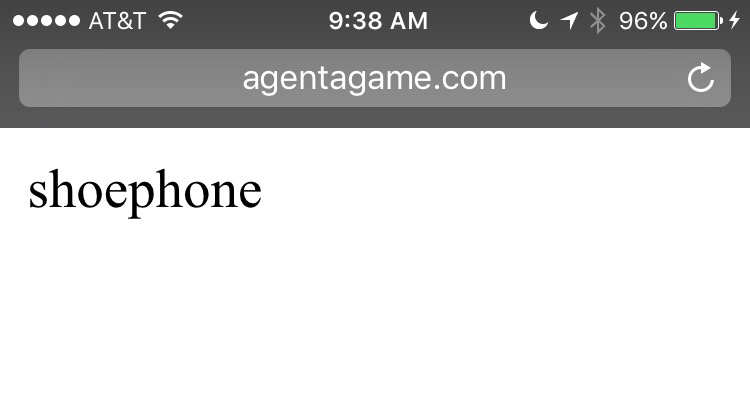 ***
Note: Sometimes a promo code is provided for a game, but it does not affect the review in any way. At AppUnwrapper, we strive to provide reviews of the utmost quality.
Check out my recommended list for other games you might like.
If you like what you see on AppUnwrapper.com, please consider supporting the site through Patreon. Every little bit helps and is greatly appreciated. You can read more about it here. And as always, if you like what you see, please help others find it by sharing it.
COPYRIGHT NOTICE © AppUnwrapper 2011-2017. Unauthorized use and/or duplication of this material without express and written permission from this blog's author is strictly prohibited. Links may be used, provided that full and clear credit is given to AppUnwrapper with appropriate and specific direction to the original content.