Chapter 6, The Party:
You can watch my video for this chapter or continue below for my step-by-step guide.
1. Open everything up and find the corkscrew, dish, glasses, appetizers and oven mitt.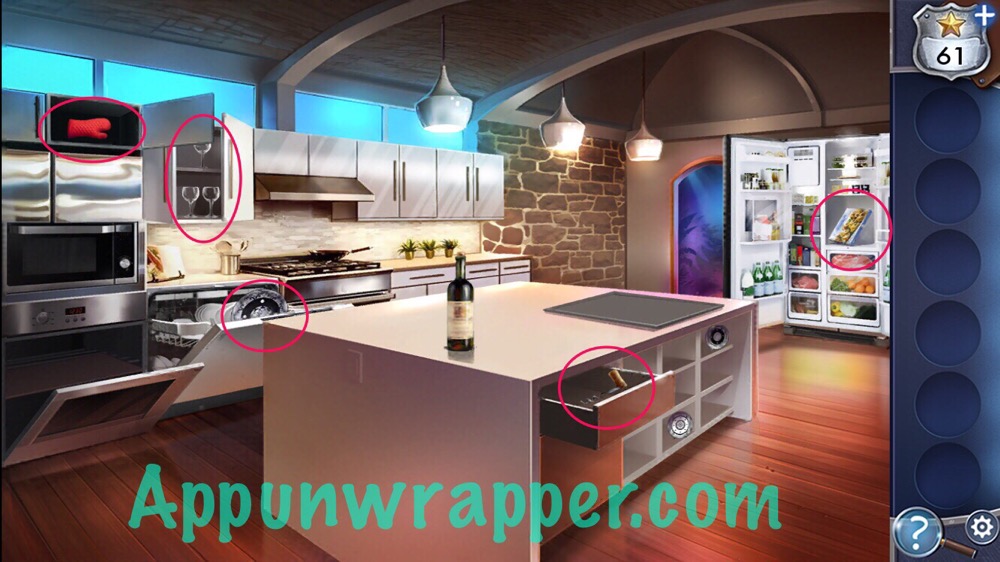 2. Use the corkscrew to open the wine bottle. Also, place the frozen appetizers on the baking sheet.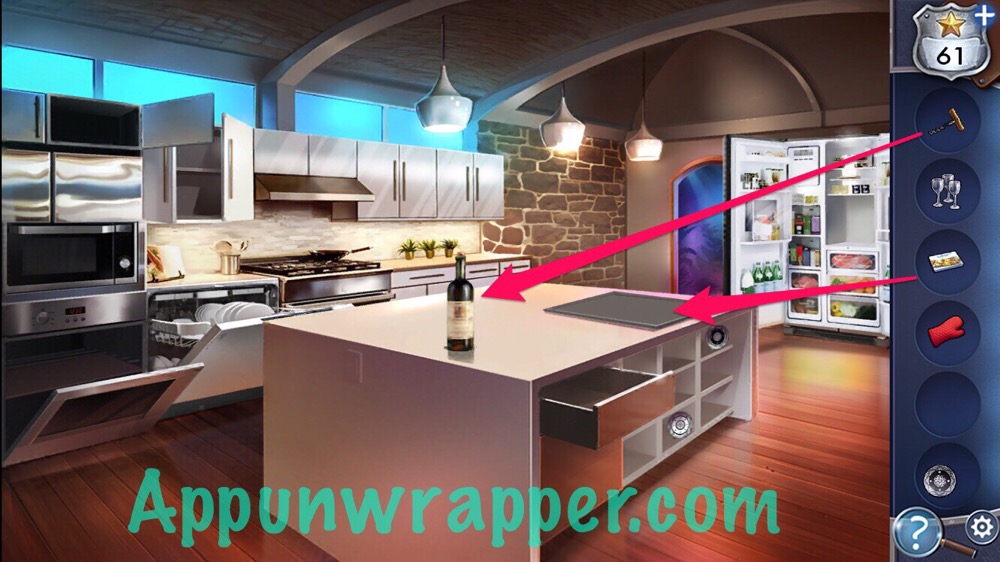 3. Pick up the wine bottle. Pick up the appetizers and place them in the oven. Use the oven mitt to remove the cooked appetizers. Go through the door to the party.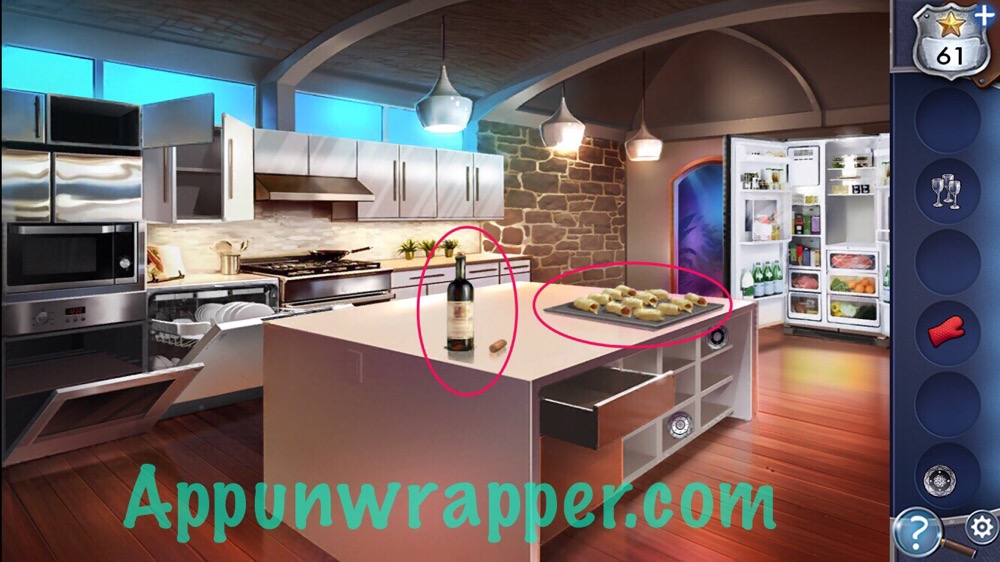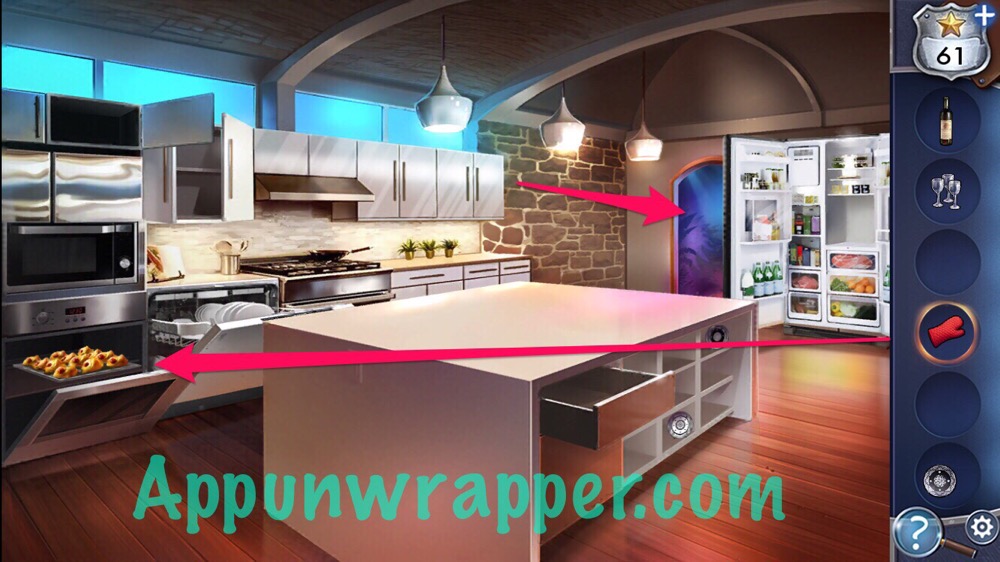 4. Place the appetizers, wine glasses and wine on the table to distract all the guests. Grab the key. Move all the animals to find the rest of the dishes. You should have six total.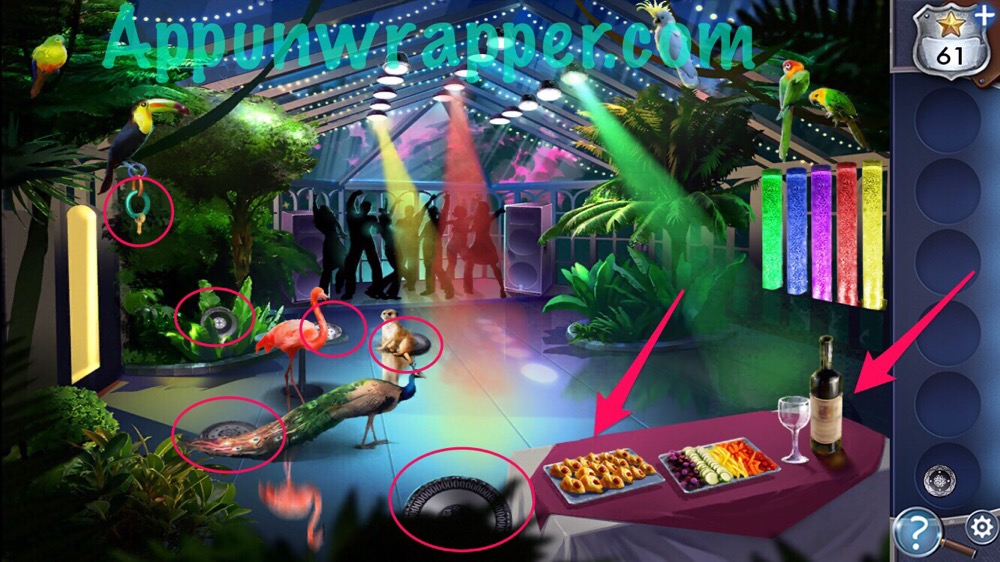 5. Tap on the colored liquids and use the key to unlock them.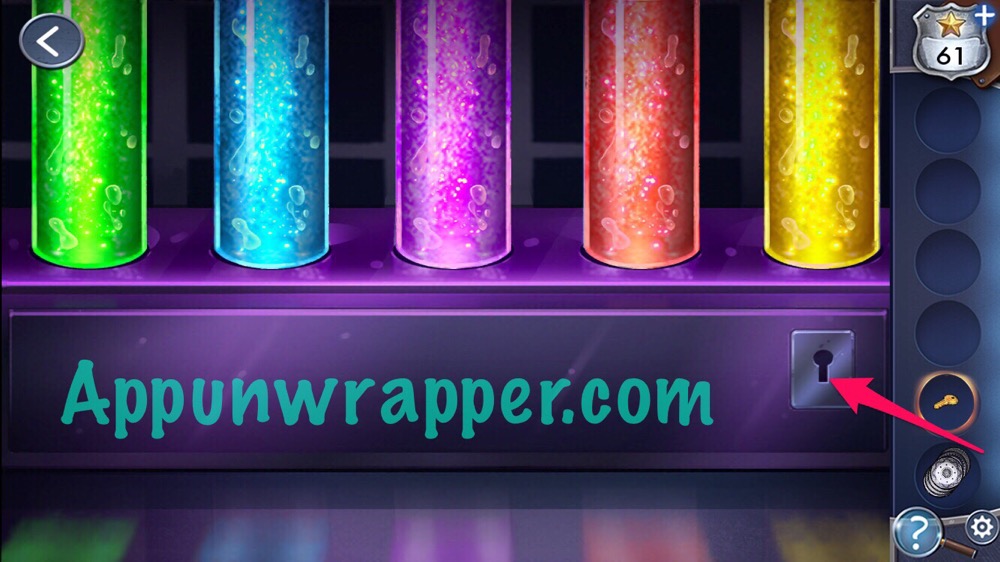 6. Zoom out again. Pay attention to the colored lights. They go:
Yellow Red Green
Yellow Pink Blue
Red Blue Green
Yellow Pink Red
This next part is a little hard to explain. You need to make the colored liquids in sync with the lights. So tap on the liquids and for the first set (Yellow Red Green), tap the little bar under Blue and then the first circle to turn that color off. Then do the same for Pink. Now, when you zoom back out, the only colors on when the Yellow, Red and Green lights flash, will be the same colors.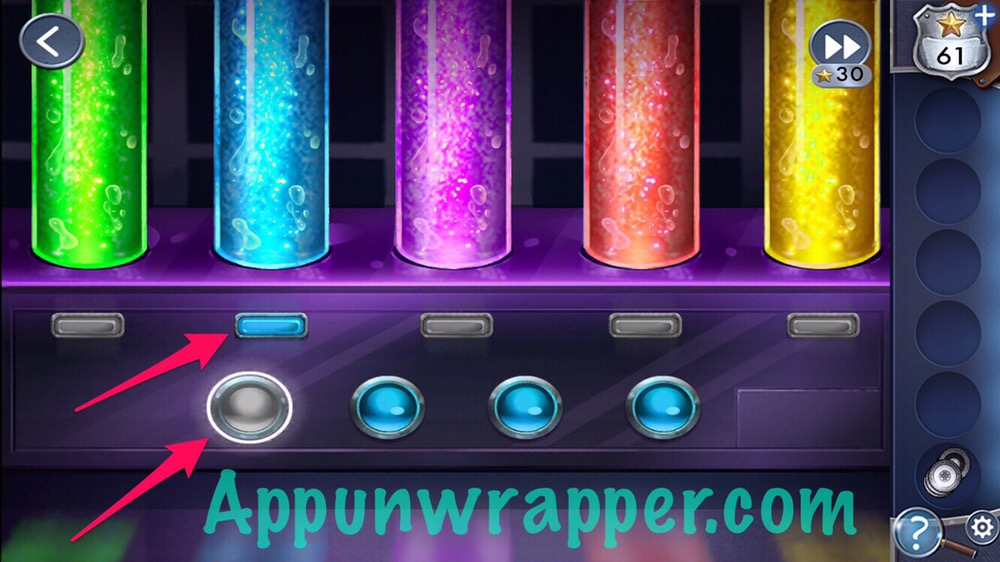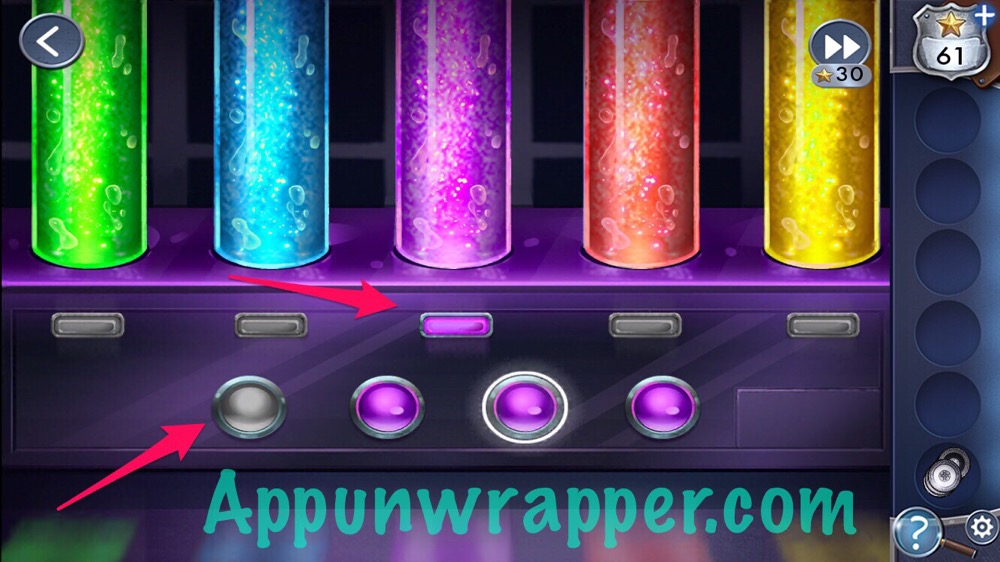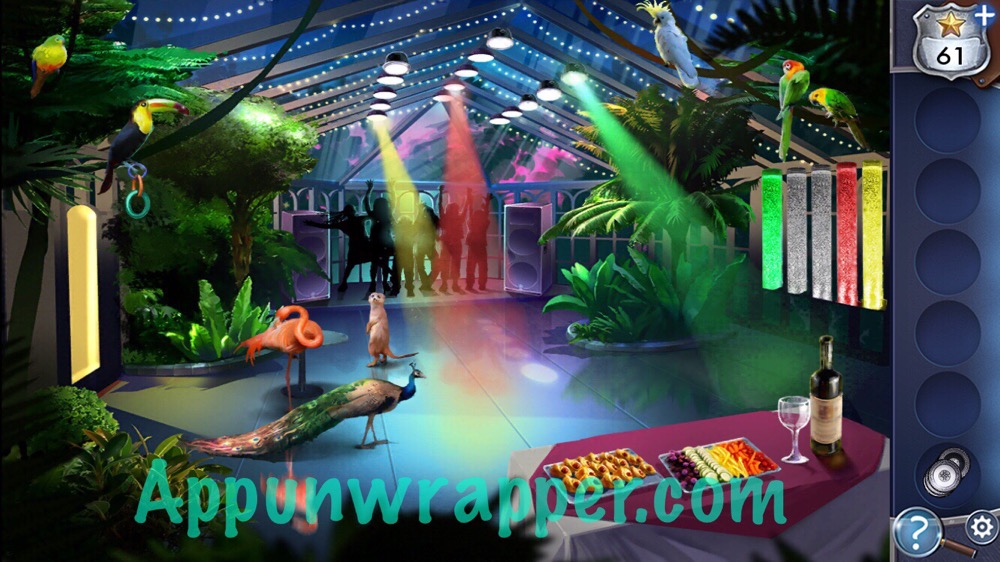 7. Now do the same for Yellow Pink Blue.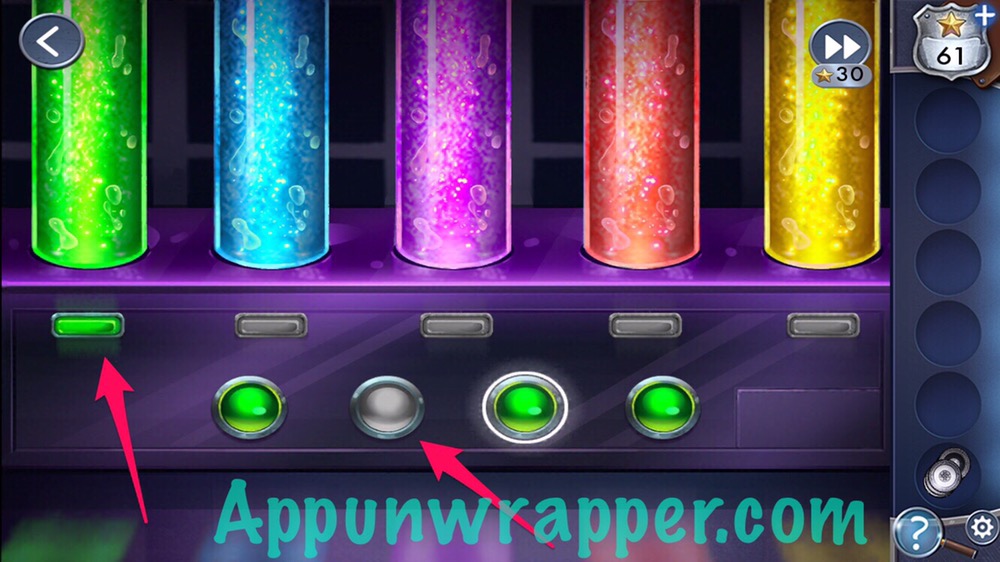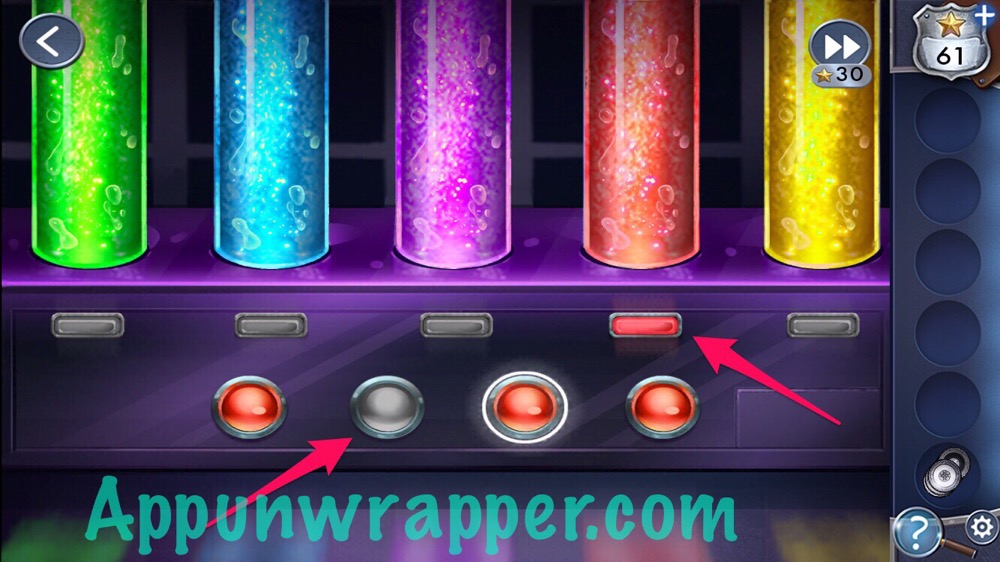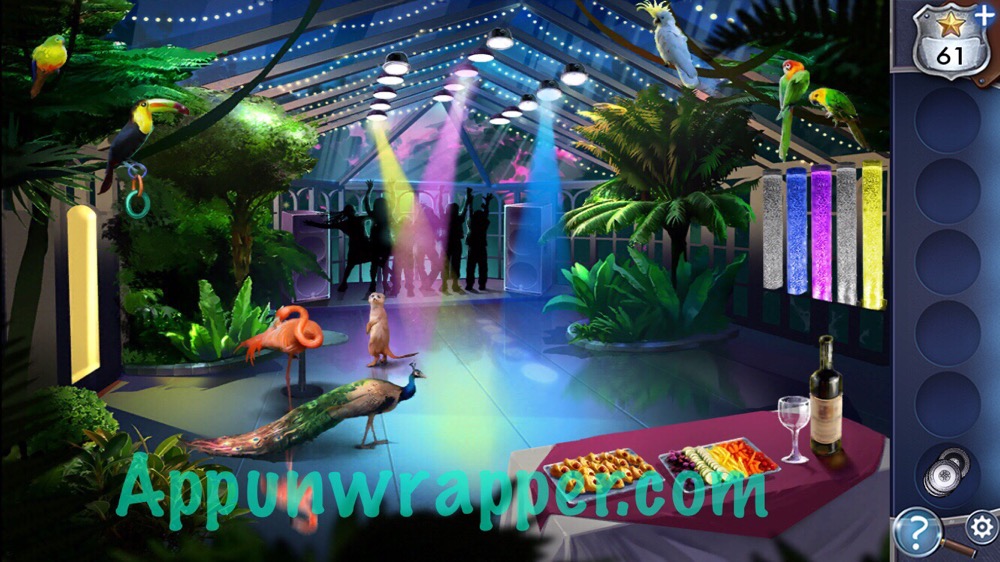 8. Now Red Blue Green.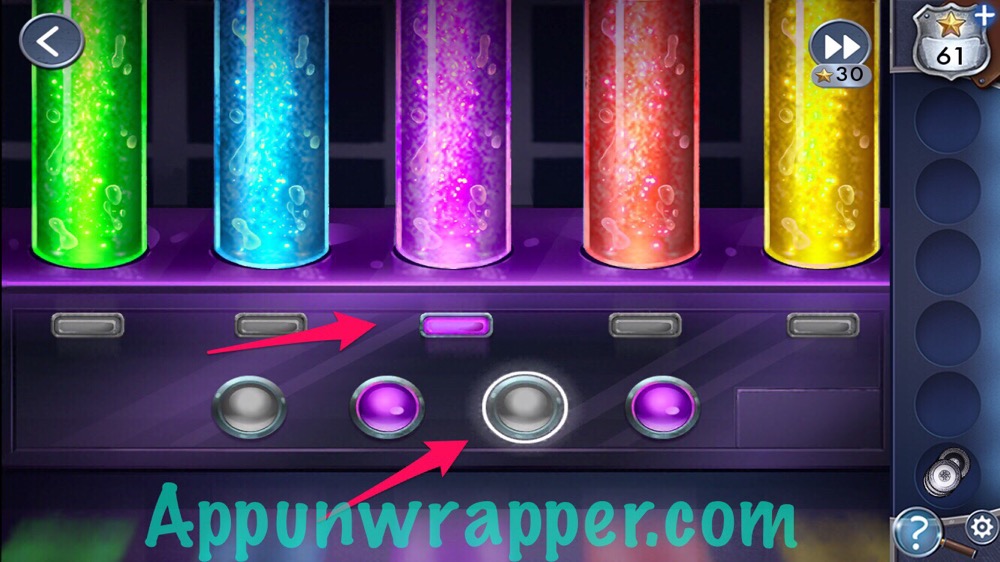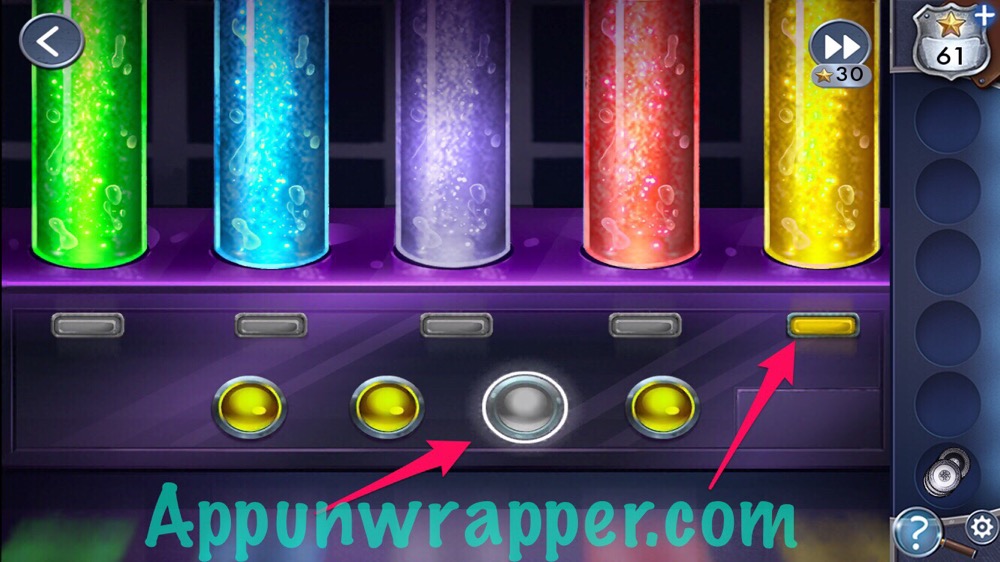 9. And last, Yellow Pink Red.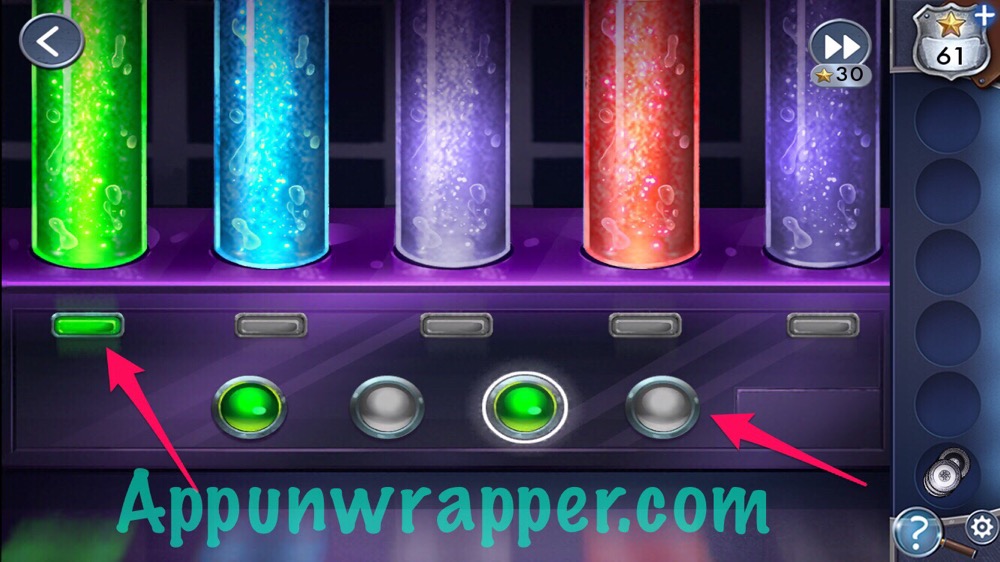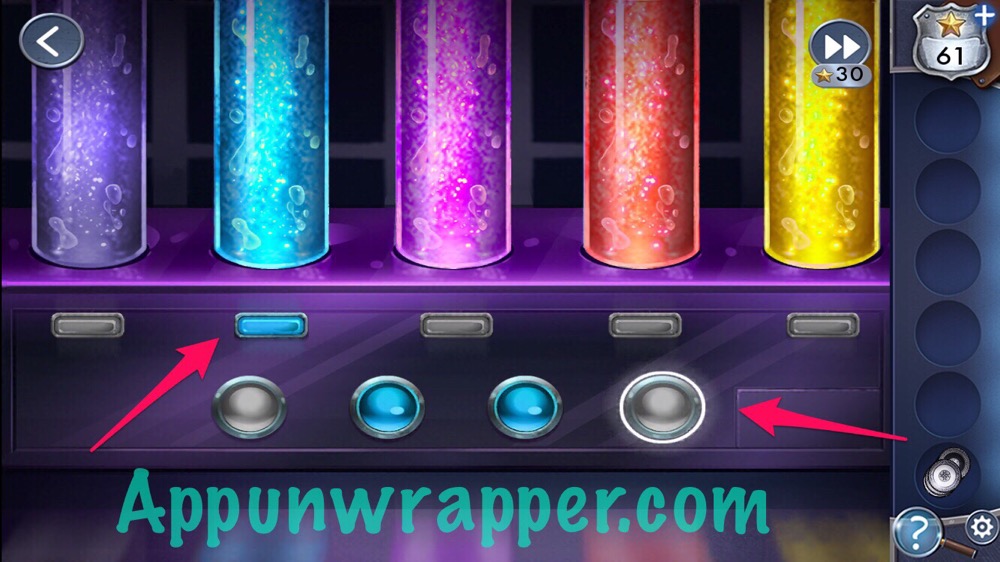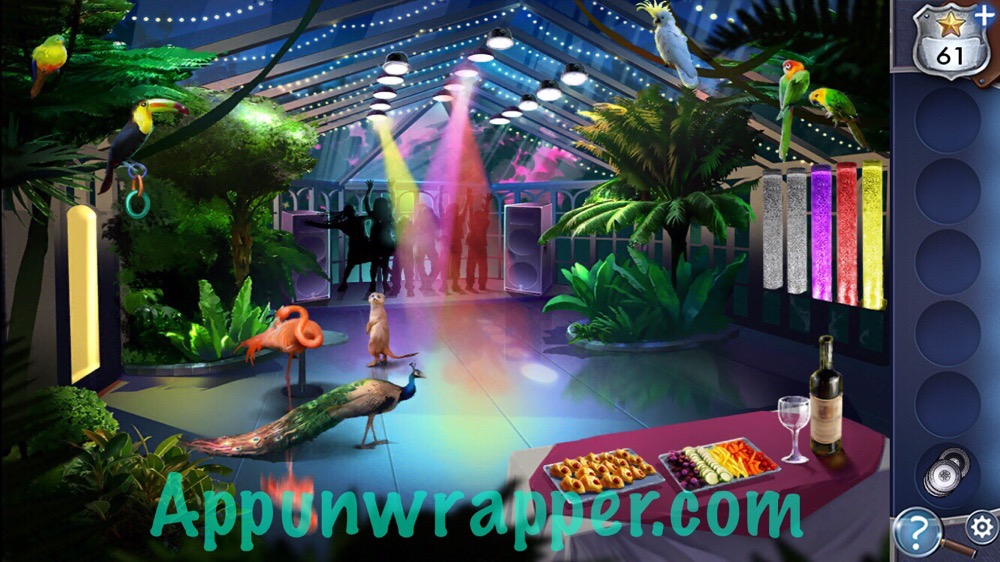 10. Here's how all four should
Look. Take the key.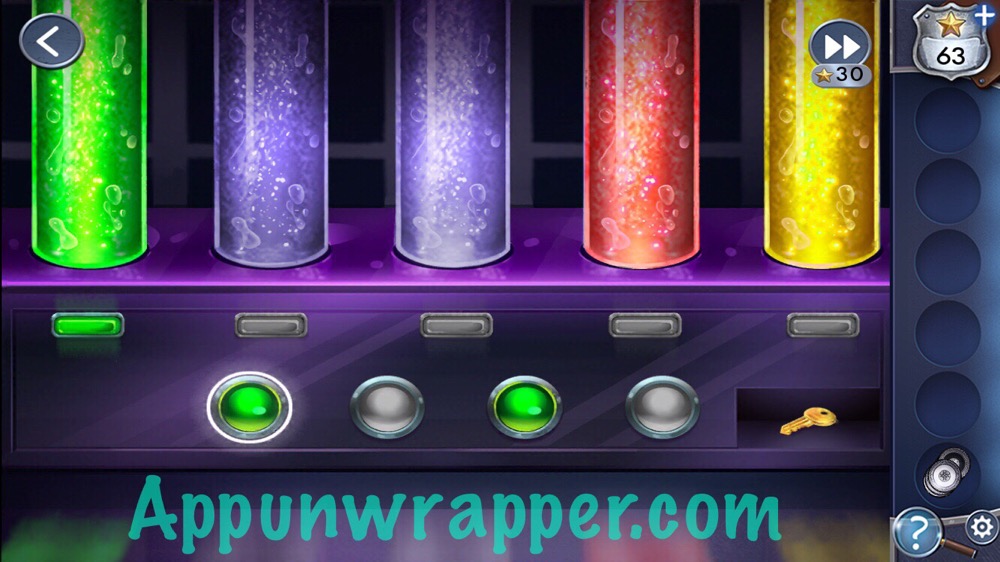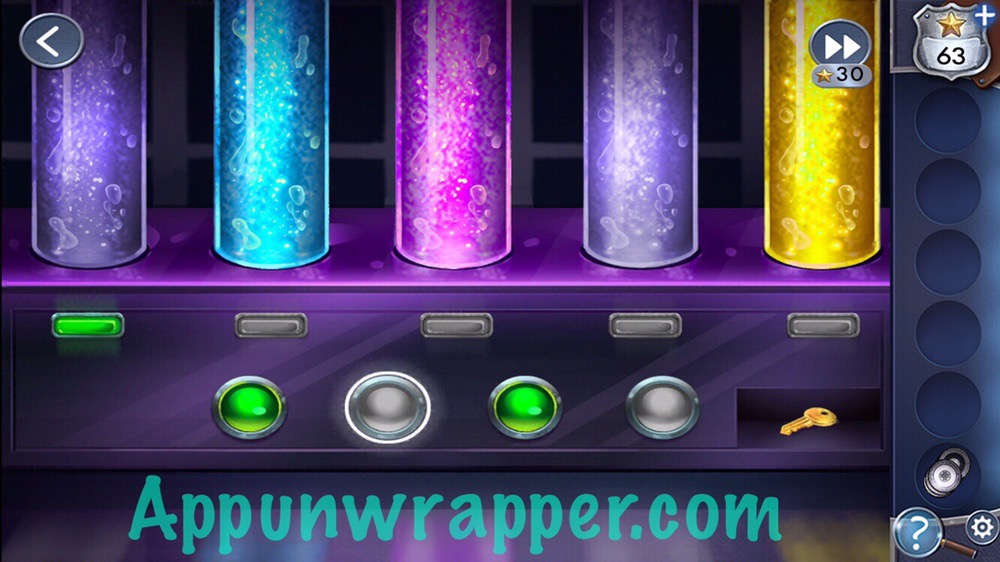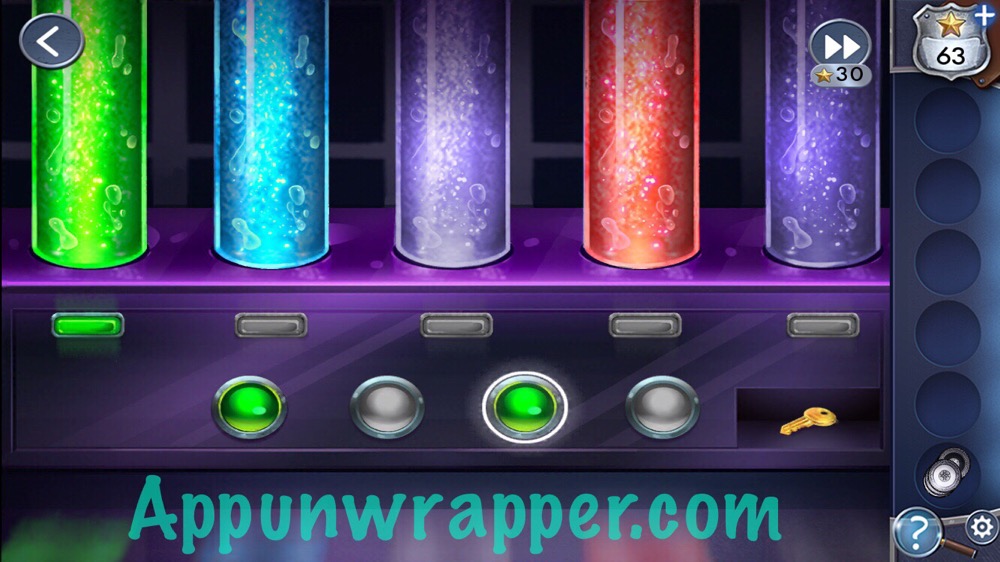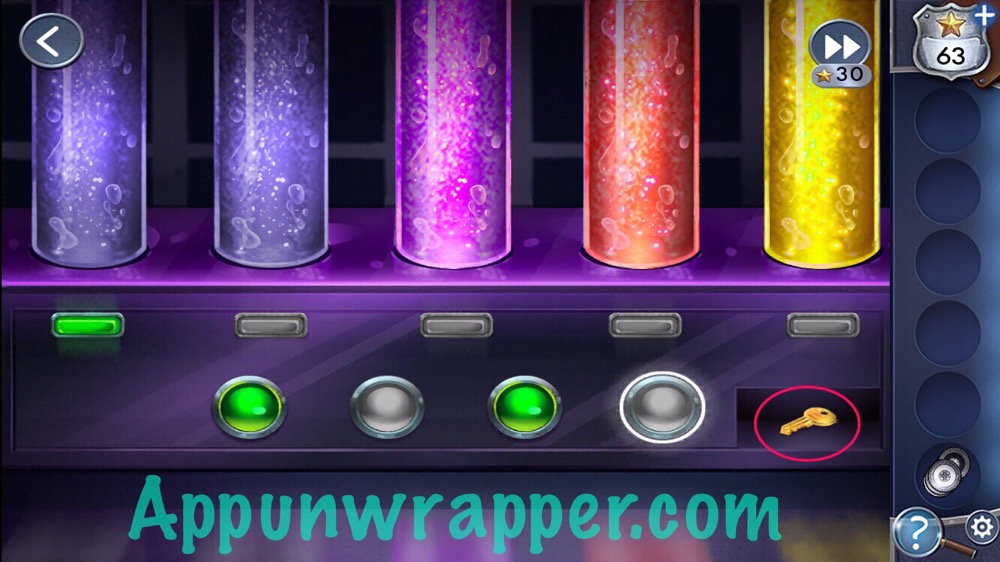 11. Go back to the kitchen. Place all the dishes with the others and solve the puzzle. Each dish must share a pattern with every dish adjacent to it (up, down, left and right).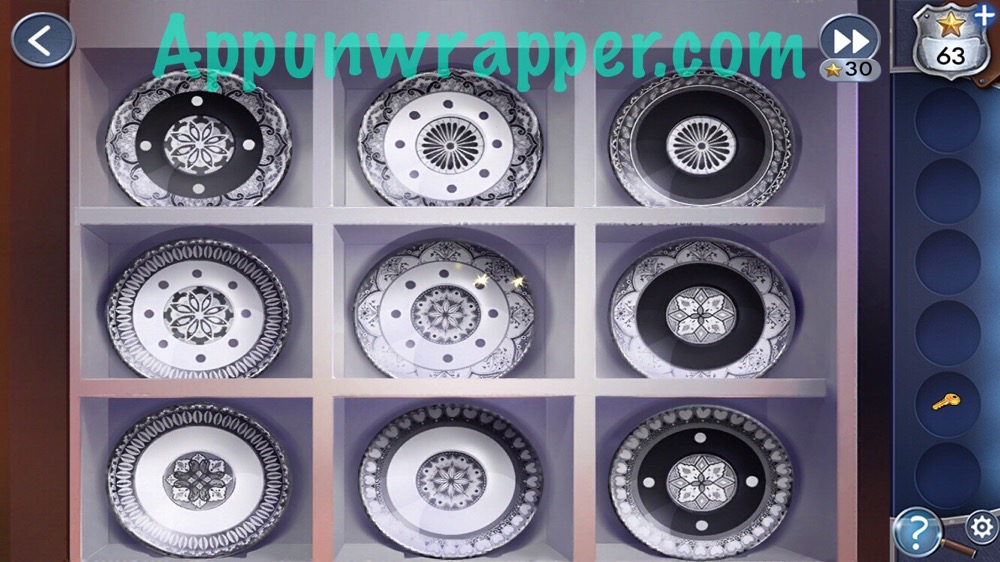 12. The dish rack moves aside, revealing secret floor hatch! But it's locked. Use the key to unlock it and go downstairs.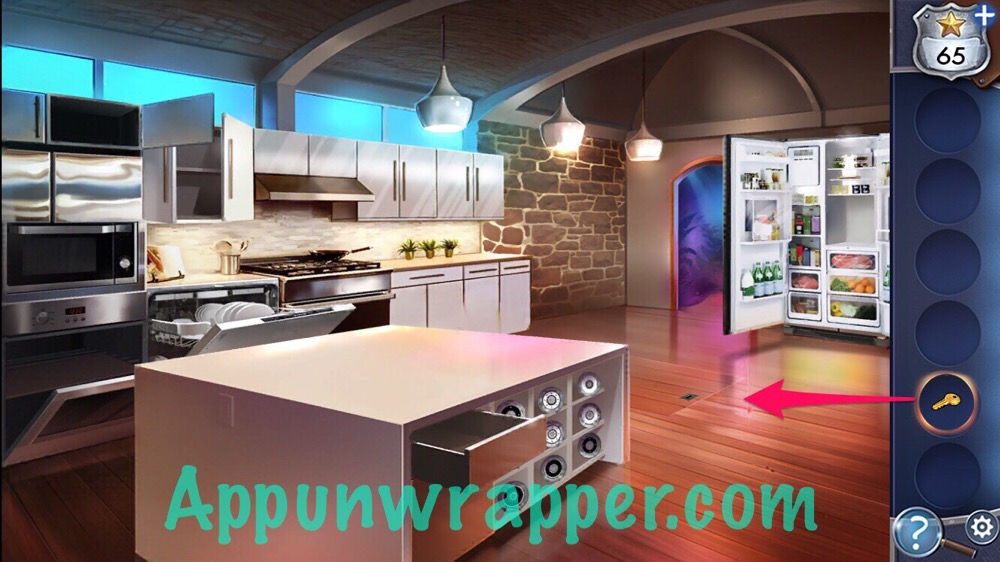 13. Pick up the fish food and feed it to the fish. Count all the different-shaped fish. There are 3 round ones, 2 diamonds, 6 eye-shaped, and 5 triangles.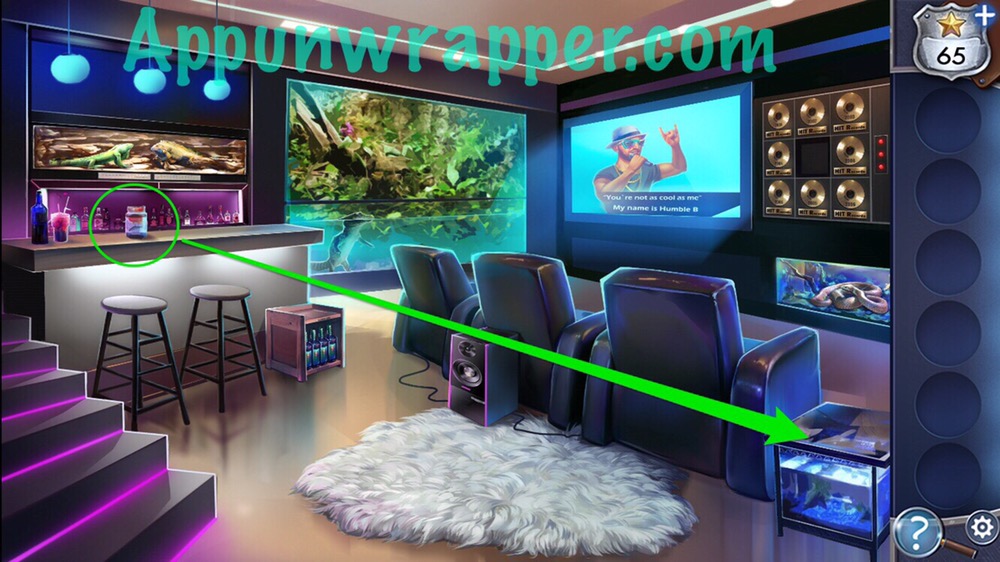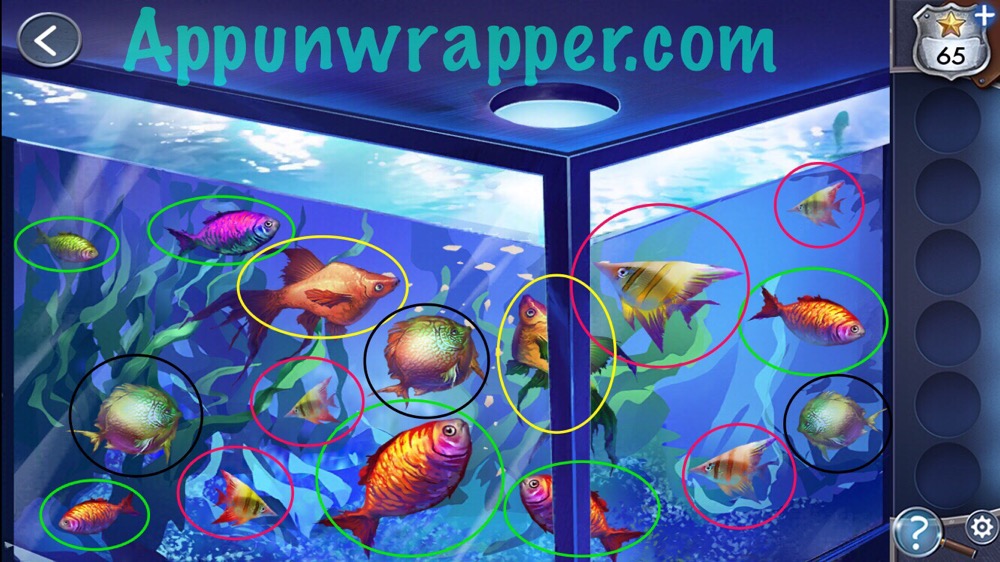 14. Adjust the recliner to reveal a locked box. Enter the numbers of each of the different fish. It goes: 3265. Take the 2005 record from inside.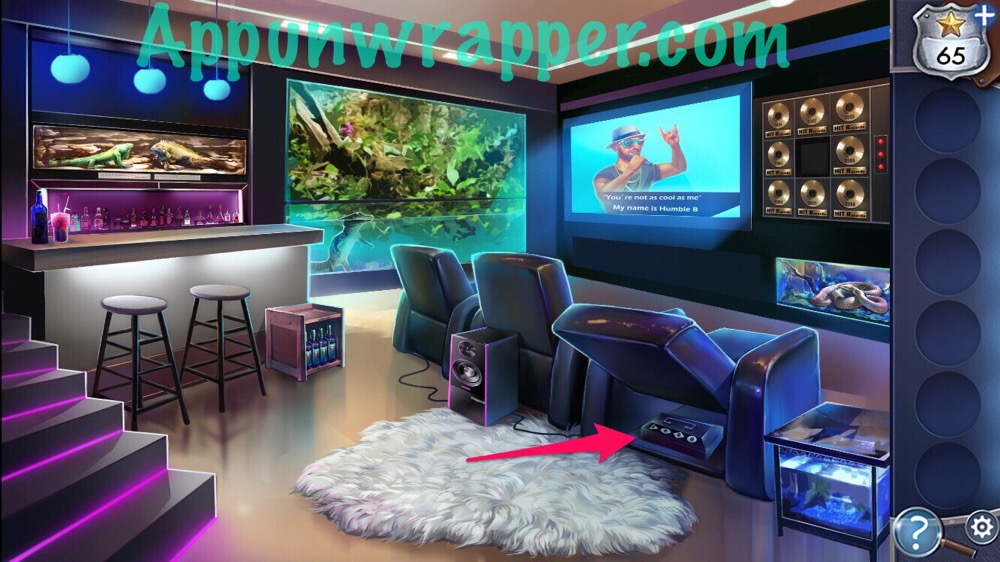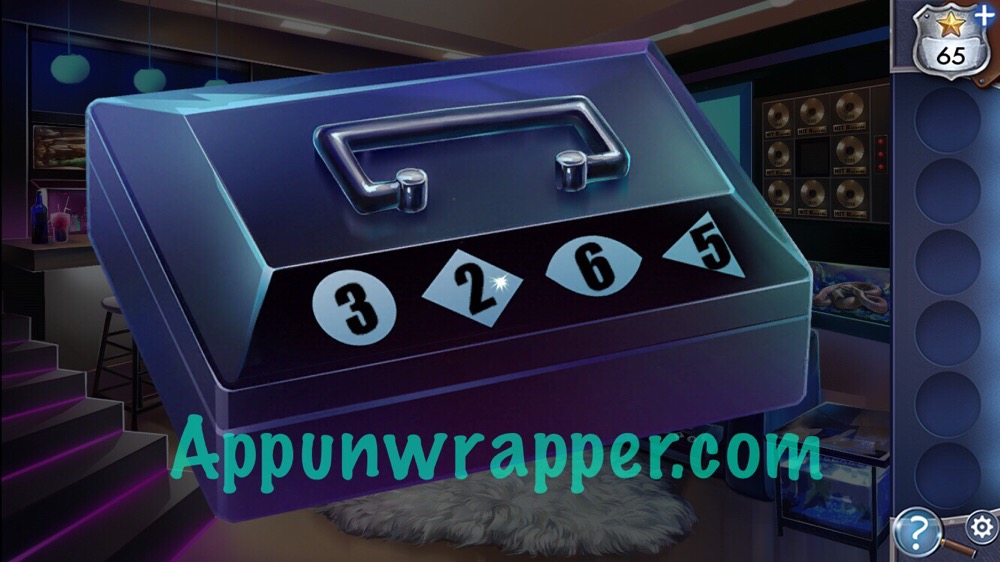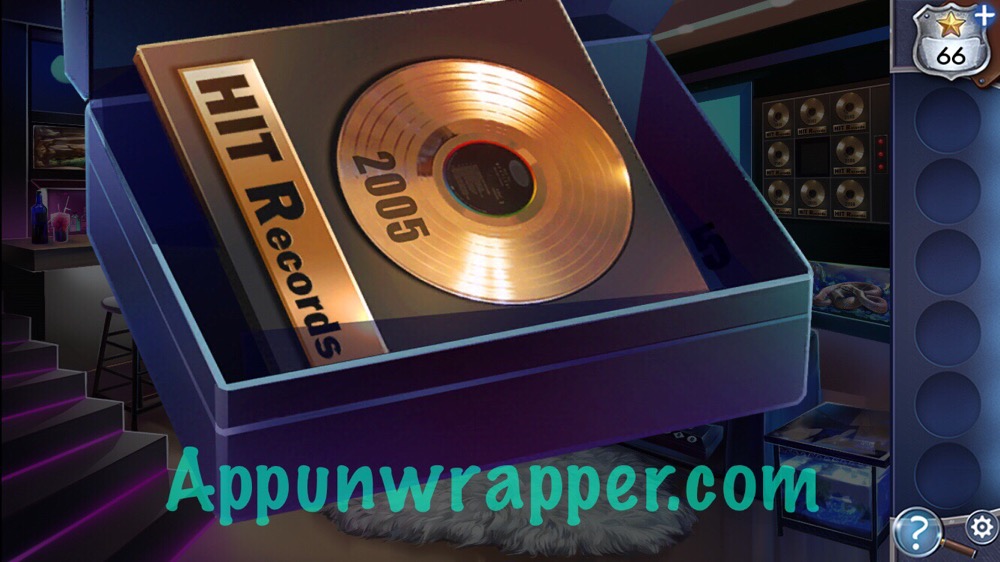 15. Add the record to the rest on the wall. Notice they say HIT Records on them. You need to spell out HIT. So first an H, then an I, and last a T. The records will slide over, revealing a King Cobra!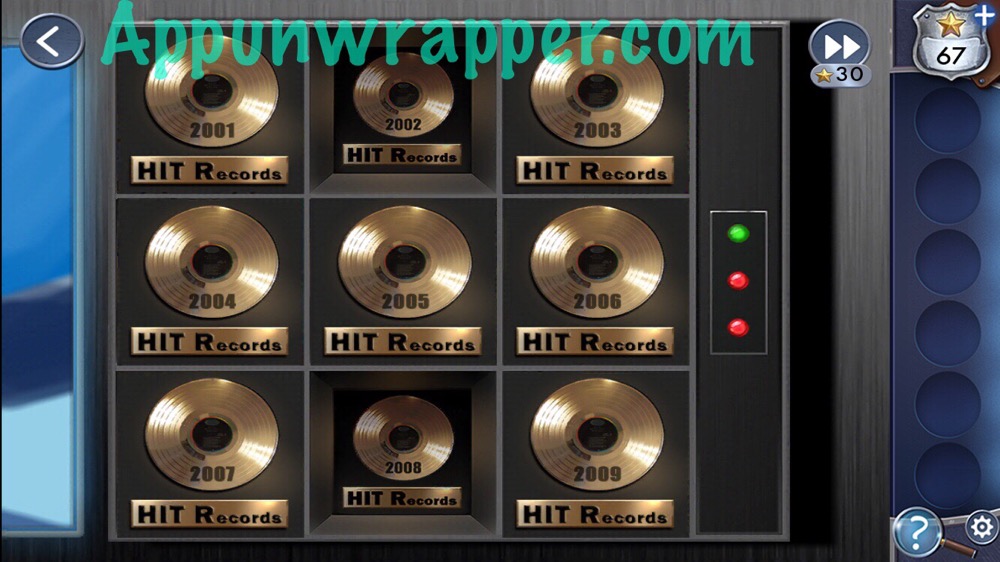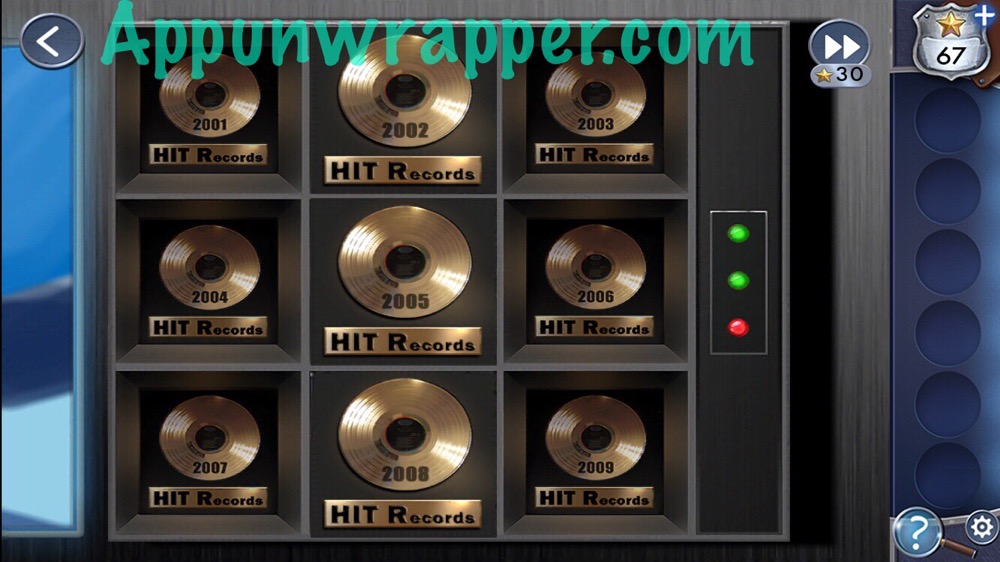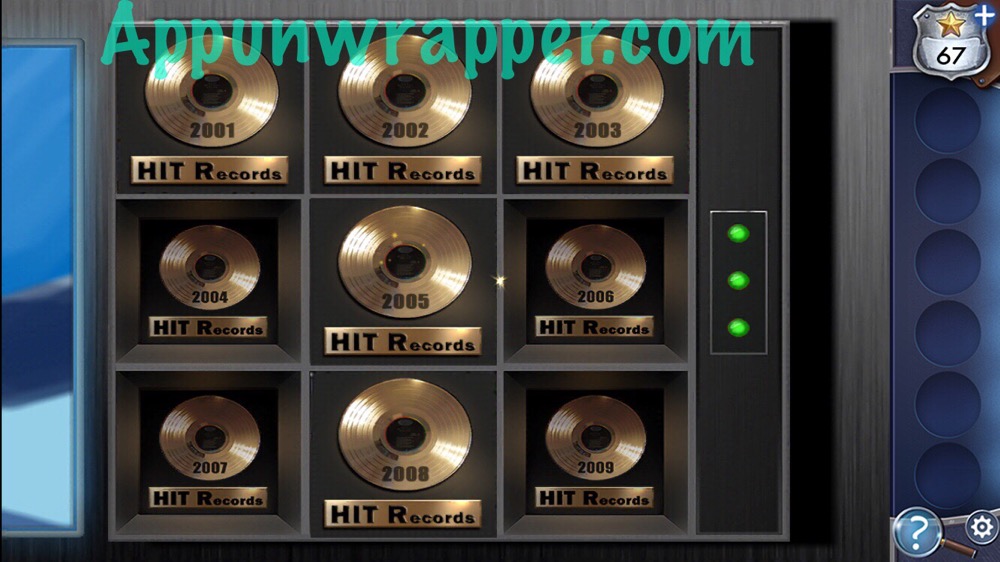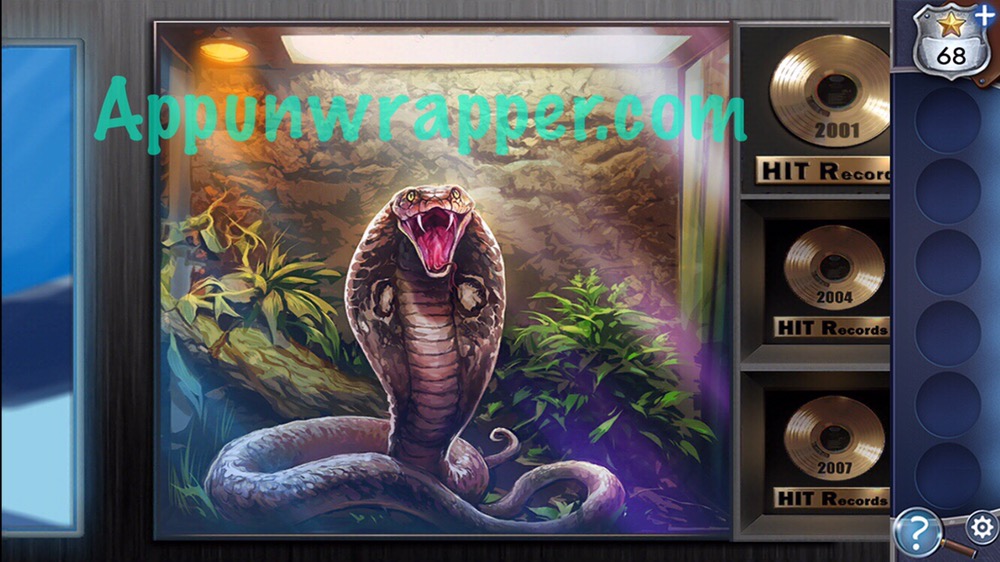 16. Humble B. will show up and give you the business card of his pet seller, who uses a florist van for deliveries. That completes the chapter!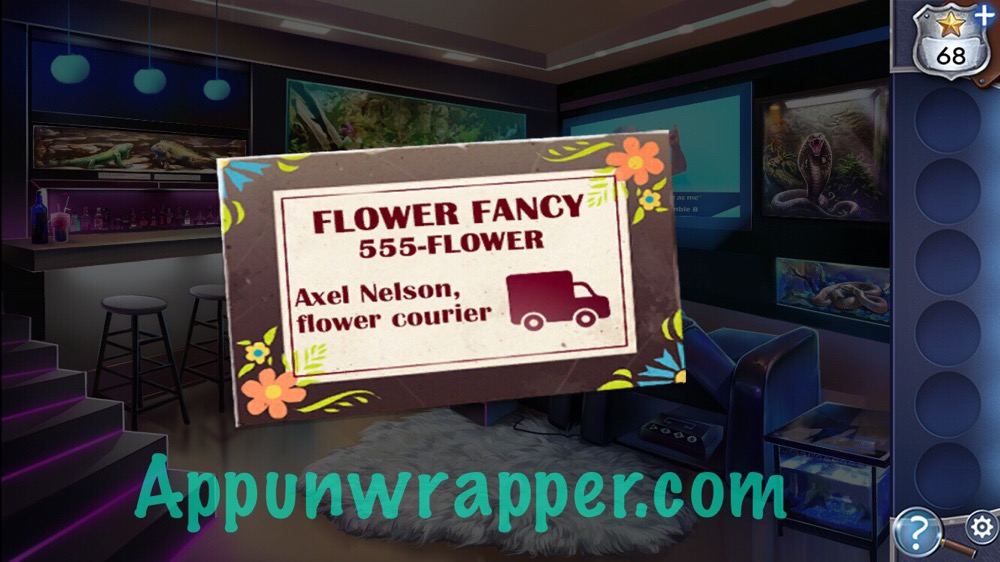 Click on the little numbers below to continue to Chapter 7 or click here.