13. Take out the hair dryer first, then look in the bag again to get her gym clothes.
14. Plug the hair dryer into the electrical socket to the left of the gym bag.
15. Use the hair dryer on the burnt spot on the bed to reveal the message. It seems this girl might not be who you think she is!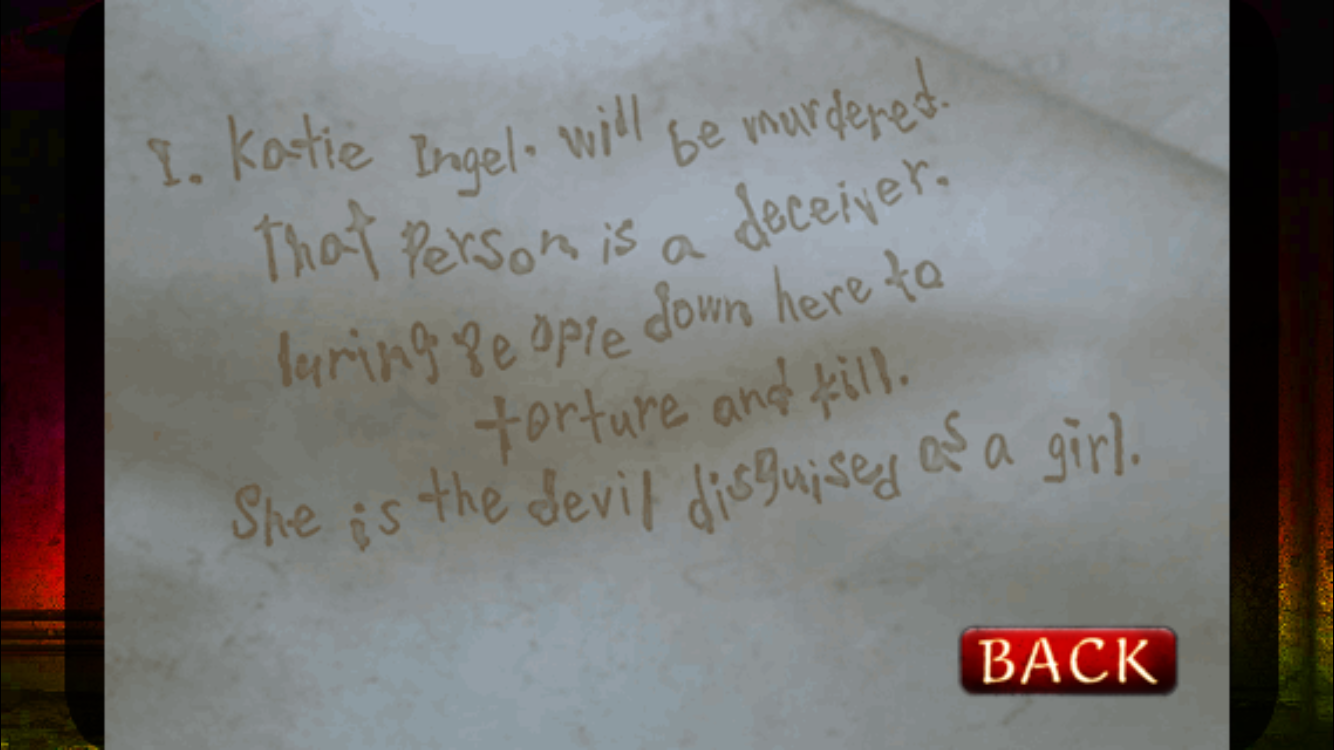 16. Take the gym clothes you got from the bag and stuff it in the toilet. Flush the toilet to clog it up, causing the water to flood into the room.
17. Use the mirror on the drawing of the star, or pentagram. (Referring to "M.onStar" from before.)
18. Something appears in the mirror — it looks like another little girl! Tap on the mirror to zoom in on it and discover that it's the real Ellie — this girl you've been helping is actually her kidnapper!
19. You still need to help her escape, or she'll hurt Ellie. So, make a note of the spot on the wall where the mirror reflects light. Dig on that spit with the trowel. A combination lock will be revealed, which says it's for the Emergency Exit. We need to find the code to unlock it.
20. Look at the scratches in the wall above the bed. They look like Roman numerals, but they're divided strangely. Break them up so they make actual numbers. Again, it seems to be different each game. Mine was 314122.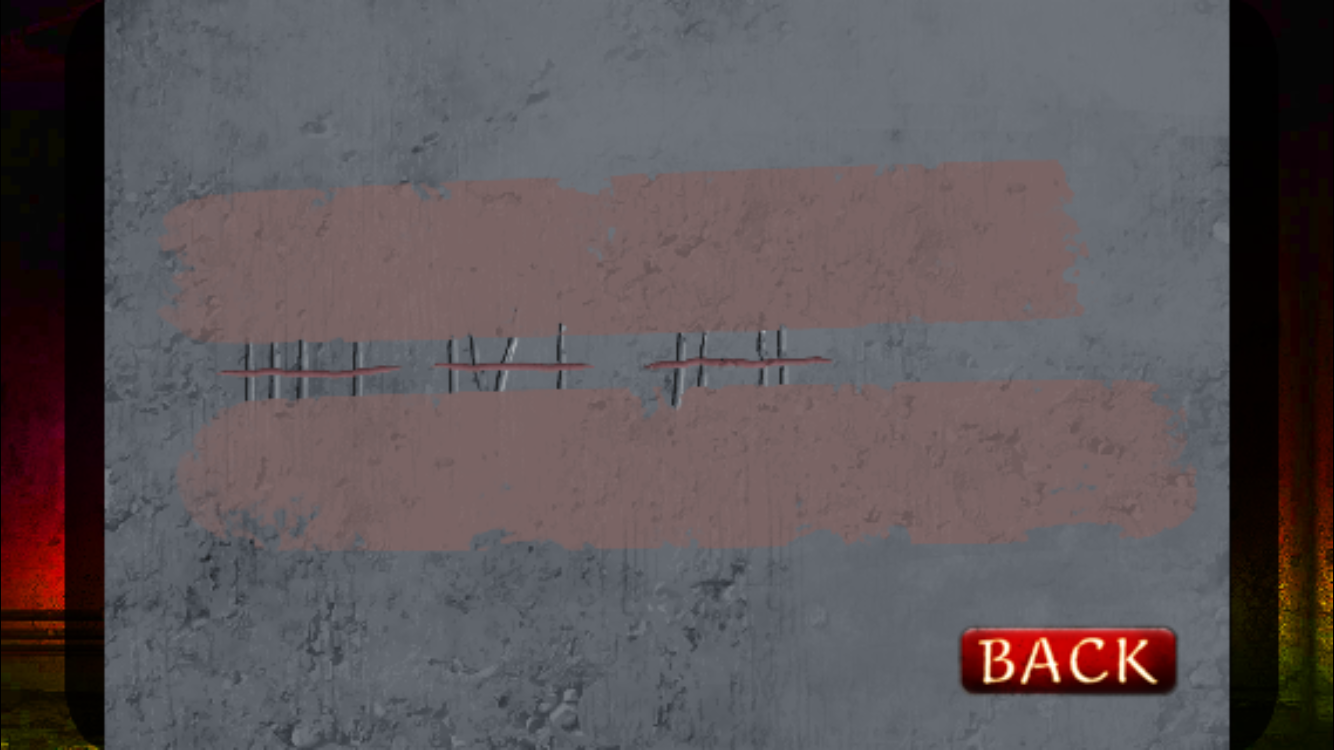 21. Put the code in the combination lock and the emergency exit on the floor unlocks.
22. The Ellie imposter will now start going down through the exit. You have two choices — you can stop her and get the good ending, or let her escape and get the bad ending. I recommend replaying the game again to get both. But here's how to get the good ending:
23. On the left screen, you can see the real Ellie sitting with her arms tied behind her back. If you tap on her, you'll see that she can move her legs.
24. Look at the right screen and tap on the hair dryer to get Ellie to push it into the spilt water. It will electrocute the fake Ellie and the real Ellie can escape!
You can also watch my video walkthrough for extra help:
Congratulations! You made it!
Make sure to check out Another Room.
If you liked this game, make sure to check out Closed Room by the same developer. Also, look at my List of Escape Games for more room escape fun!