Door 31: Turn your phone upside-down until all the lights turn green.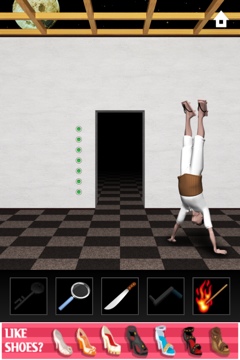 Door 32: Tilt your phone right to slide the rock onto the red button. Use the torch on the bees, then open the door.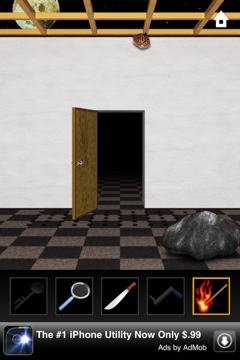 Door 33: Cut the cable with the machete. Then slide the door to the right, then left, left, left, left, right, right (look at the pictures of the rabbit and ducks).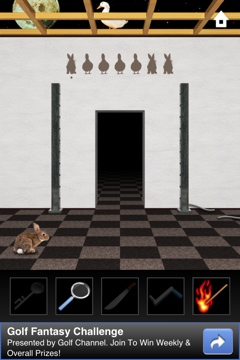 Try these other room escape games and walkthroughs on AppUnwrapper.com.
Door 34: Tap the plants to move them. Then look at the clue on the wall with the magnifying glass. Tilt your phone in the direction of each clock to open the door.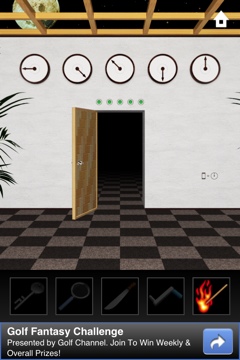 Door 35: Use the torch to light the candles. Then count the letters in each word and match the stacks to those numbers.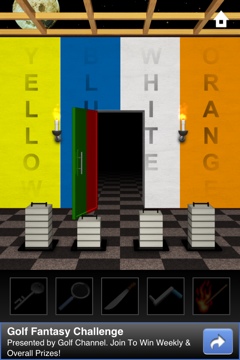 Congratulations!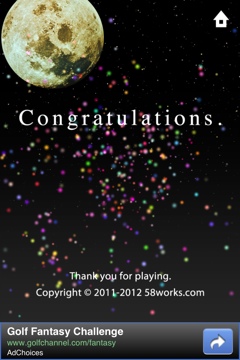 —-
New Update:
Door 36: Tilt your phone to move the ball. Then tap the wall where the two arrows would meet: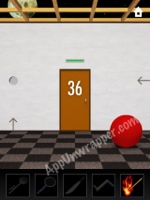 Door 37: Pick up the globe to get the UV flashlight. Then use the flashlight on the wall to see the clues: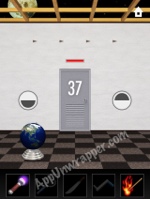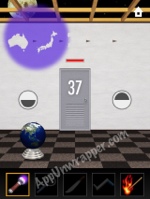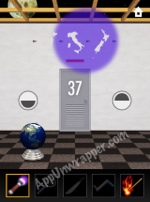 Then, based on the locations of the continents, tap the two buttons on the wall in this order: Left, Right, Right, Left, Right.
Door 38: Tilt your phone to slide everything over to the right. Then gently tilt it back to move only the balls over to the left side.
Door 39: Tap the colored buttons in order from biggest to smallest: Red, Green, Yellow, Blue.
Door 40: The diagram above the door is the clue how to open it. Follow the arrow. Slide the door left, down, right to open it.
Click on the little numbers below to continue to the next page of the walkthrough.
***
Note: Sometimes a promo code is provided for a game, but it does not affect the review in any way. At AppUnwrapper, we strive to provide reviews of the utmost quality.

Check out my recommended list for other games you might like.

If you like what you see on AppUnwrapper.com, please consider supporting the site through Patreon. Every little bit helps and is greatly appreciated. You can read more about it here. And as always, if you like what you see, please help others find it by sharing it.

I also offer affordable testing and consulting for iOS developers.

COPYRIGHT NOTICE © AppUnwrapper 2011-2018. Unauthorized use and/or duplication of this material without express and written permission from this blog's author is strictly prohibited. Links may be used, provided that full and clear credit is given to AppUnwrapper with appropriate and specific direction to the original content.