Door 41: Shake your phone until all the lights turn green.
Door 42: Left is rain, right is fire: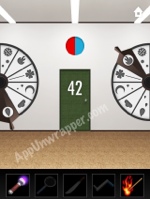 Try these other room escape games and walkthroughs on AppUnwrapper.com.
Door 43: Tilt your phone to the left so an orange bucket slides out. Pick it up to fid a remote. Take the remote and use it on the TV screen. Two yellow balls will bounce around the screen, tracing the numbers 2 & 7. Change the numbers on the wall to 27 and the door will unlock.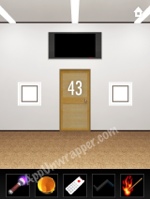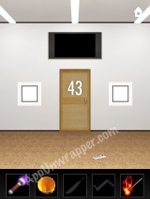 Door 44: Pick up the brush from the floor. Then use it to clean the walls (swipe your finger around). Tracks will appear on each side of the door. Change the photos to match the footprints (human on the left, bird on the right) and the door will unlock.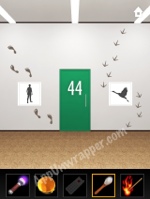 Door 45: Hold the button down until the hand lands on "45".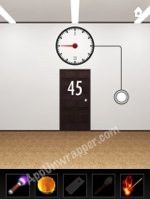 Door 46: Match the lines to the lines on the door: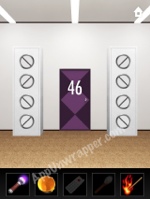 Door 47: Slide the gate to the side. Then just wait while the eyes close and the door opens like a mouth: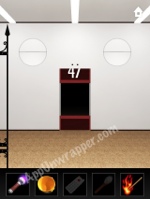 Door 48: Pick up the item from the ground. Attach it to one of the hooks hanging from the ceiling. Fill the bucket with water from the pool, then hang it on the other hook. Lay your phone face-down to make the door fall.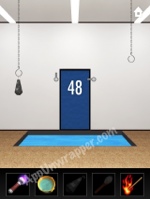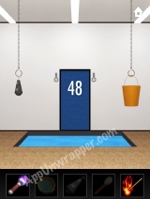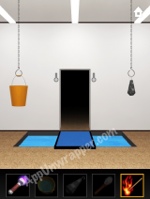 Door 49: Light the rope on fire so it burns away. Then move apart the gates. Match the different circles to the eyes of the four faces: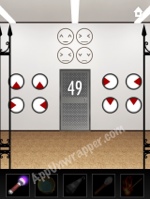 Door 50: Slide your finger over the white dots until 50 of them are green (there are 30 on each side, so don't make them all green!).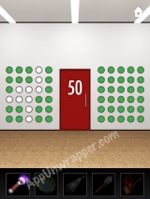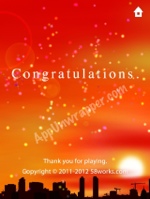 ****Click here for DOOORS 51+****
If you liked this game, try the Lost City and Cryptic Caverns. Also, see my full list of escape games and walkthroughs.
***Click here for the DOOORS 3 Walkthrough***
DOOORS 4 is out! Click here for the walkthrough.
Download free games and get free iTunes credit!
***
Note: Sometimes a promo code is provided for a game, but it does not affect the review in any way. At AppUnwrapper, we strive to provide reviews of the utmost quality.

Check out my recommended list for other games you might like.

If you like what you see on AppUnwrapper.com, please consider supporting the site through Patreon. Every little bit helps and is greatly appreciated. You can read more about it here. And as always, if you like what you see, please help others find it by sharing it.

I also offer affordable testing and consulting for iOS developers.

COPYRIGHT NOTICE © AppUnwrapper 2011-2018. Unauthorized use and/or duplication of this material without express and written permission from this blog's author is strictly prohibited. Links may be used, provided that full and clear credit is given to AppUnwrapper with appropriate and specific direction to the original content.