DragonVale
By Backflip Studios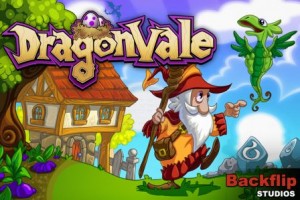 [DKB url=https://bit.ly/DownloadDragonVale"" text="Download" title="DragonVale" type="" style="" color="green" width="" opennewwindow="" nofollow=""]
If you like dragons, you'll be thrilled to hear that the popular dragon breeding game DragonVale just got a big new update. Here's what's new in update 1.4.0, from the App Store description:
"Ring in the New Year with numerous new game updates courtesy of your friendly neighborhood DragonVale wizards…
THREE NEW ISLANDS
Expand your dragon park empire with three new islands! Remember back in 2010 when you didn't own even ONE dragon park island? Now in 2012, you can get up to seven. There's no telling what the future may hold.
FIVE NEW PLAYER LEVELS
Level up in 2012! Our most advanced players reached level 25 in 2011, which was previously the highest level. There are five new player levels now, so you can work your way up to 30.
TEN NEW DRAGON LEVELS
With the shinny new Gold Shrines, you can increase your dragons' level from 10 to 20. That's a 100% increase in dragon level awesomeness for 2012.
EN MORE HABITATS
The dragon living quarters were getting a little cramped towards the end of 2011. In 2012, you can add ten more habitats to your park for a maximum of 28.
THREE MORE FARMS
Your dragons' New Years resolutions don't include weight loss. Feed them more dragon snacks with the help of three more farms. You can now have up to eleven farms total.
SIX GEMS FOR FRIENDS
Get yourself one of the new Gem Trees for 2012, which let you gift not just 3, but 6 gems to friends each and every day.
HAPPY 2012 DragonVale!
Sincerely,
The Wizards"
Download the update here and get breeding!