*** Thanks all for entering! The contest is over. But if you didn't win, consider buying this great game here.***
If you're familiar with games like Infinity Blade, you'll want to check out Dark Meadow by Phosphor Games. It's made with the same Unreal Engine as Infinity Blade and sports gorgeous realistic graphics. Read my review to see how the two compare.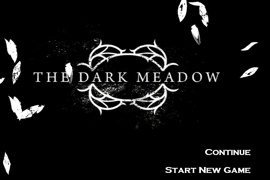 If you don't have Dark Meadow yet, you're in luck! Thanks to Phosphor Games, we're giving away three (3) copies of this incredible game. Here's how to enter:
This giveaway will be a bit different from the others, because the developer will be emailing the codes to the winners. Therefore, in order to enter, you MUST leave a comment below using a valid email address.*
You can earn more entries (up to three total) by:
1. Following me on Twitter: @AppUnwrapper and Tweeting this message: "Follow @AppUnwrapper and comment for a chance to win Dark Meadow #promocodes by @phosphorgames https://www.appunwrapper.com/2012/01/09/giveaway-win-a-dark-meadow-promo-code/ #freeiosappsunwrapped"
2. "Like" our Facebook page and share this page via different social bookmarks.
And that's all! The contest will end on January 22nd and winners will be chosen on January 23rd. Good luck!
*No one will be able to see the email addresses besides me, and they will never be sold! Before choosing the winners, the email addresses will need to be confirmed.