Escape Game: "A Plot on the 8th Floor"
By: IDAC CO., LTD.
Walkthrough:
1. Look in the trashcan to see this clue: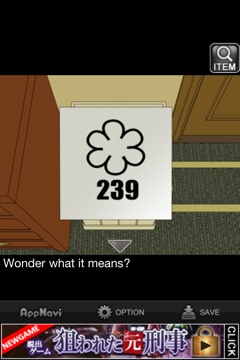 2. Open the top drawer of the desk to get a piece of a bookmark.
3. Turn right and look through the green book on the shelf: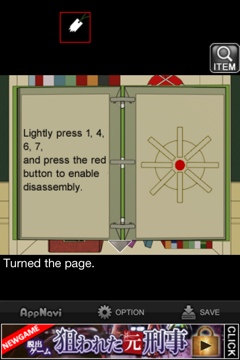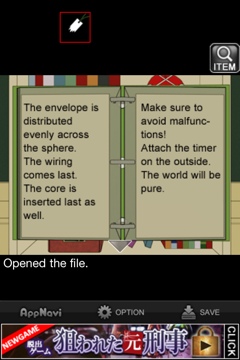 4. Take the frog doll off the top shelf.
5. Turn right.
6.