51. Go back upstairs to the bedroom. Pull the lever above the fireplace and the fire will go out, leaving purple ash in its place. Take some.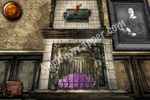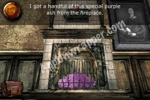 52. Go down to the other fireplace and pour the purple ash on the fire to put it out.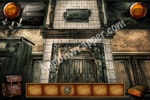 53. Go back upstairs to this room and notice the numbers on the blackboard: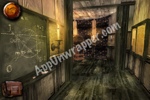 54. Match the colors around the candlestick to the colors on the compass. Match the numbers to those on the blackboard. You change colors by tapping the little colored button below the candlestick. You change the numbers by tapping on the candlestick base. To lock in a color/number, tap a number so the number is colored, not the background. If the background is colored, it will change when you tap the button or candlestick. Once you get it right, take the candlestick.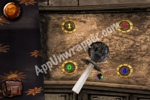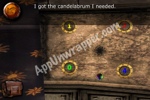 55. Go down to the original room you started in. Place the candlestick on the other side of the painting and use both hands to turn both candlesticks, revealing another clue: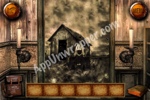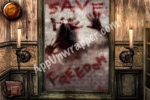 56. Go back upstairs to the study and unlock the chest using the clue. Take the ice key from inside.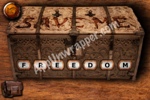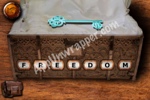 57. Go back to the kitchen and use the key to open the locked drawer. Take the iron cross. Place it in the slot above TW fireplace and turn it to open a secret passageway.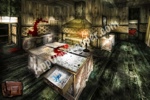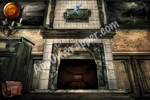 58. Enter the passage and you'll encounter a bug puzzle. Match TW colors to the bugs you've seen throughout the manor.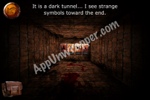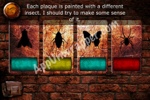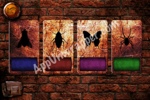 59. Another door will open. Continue through it.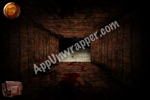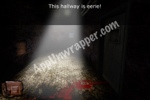 60. Tap on the red spot on the floor and you'll see some reflective tiles. You need to tap the reflective ones quickly. They will shrink in size, and the red tile will open up, revealing a broken fuse. Fix the fuse.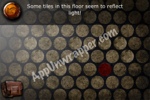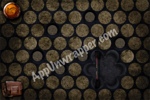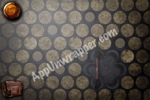 Click on the little numbers below to continue to the next page of the walkthrough.