Cryptic Kingdoms
By: 3D Methods (Jacob Medina)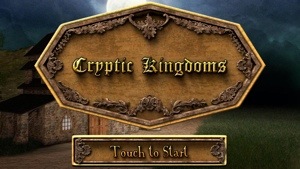 [DKB url="https://www.appunwrapper.com/CKingdoms" text="Download" title="" type="" style="" color="green" width="" opennewwindow="" nofollow=""]
Walkthrough:
1. Tap the gate. Pick up the rock and take the key.
2. Go back and use the key on the locked gate to open it. Go through the gate.
3. Notice the time on the clock. Tap on the lion to zoom in on it. Pick up the red Bottle of Strength from the water to the right of it.
4. Go back and cross the bridge. Tap on the small shack to the left. Pick up the green Bottle of Spirit. Also pick up the Chain Hook.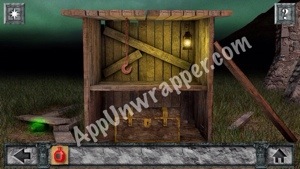 5. Go back to the lion and use the chain hook on the lever to the left and the pillars will turn into a bridge. There's a puzzle here that's pretty simple. Just press the buttons to rotate each ring, so they match up. Start from the outside one and work your way in. You'll get a key at the end.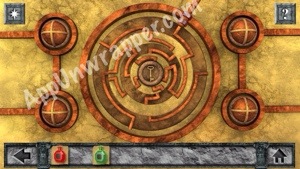 6. Go back to the small shack (Scene 3) where you found the hook and use the key to open the chest. Take the Citrine Crystal from inside.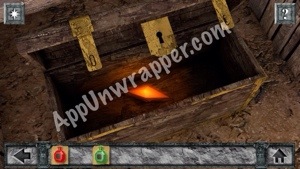 7. Go up to the cathedral. Take the blue Bottle of Honor from under the right window.
8. Above the door is a slot that fits the Citrine Crystal. Place it in there and press the buttons in this order to solve the puzzle (based on the clock you saw): Upper left, Bottom left, upper left. Now it will mimic the clock hands and unlock the door.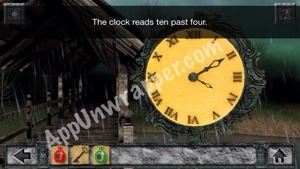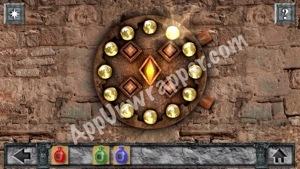 9. Enter the cathedral.
10. Pour the three different liquids by the corresponding colored crystals. Telvonus will wake up.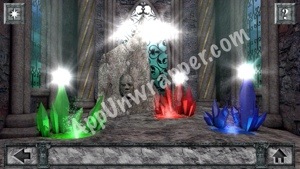 Click on the little numbers below to continue to the next page of the walkthrough.