61. Notice that if you tap on a lantern, it moves and glows a certain color. Look at the color of each one. Focus on the left four and arrange the puzzle on the left wall to look like this.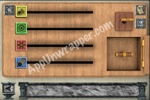 62. The safe will open, revealing another knob. Pull it until the puzzle on the right wall looks like this and the door will open.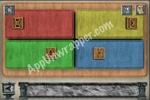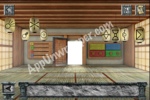 63. Walk through the door to the Zen Garden: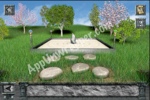 64. This puzzle is fairly simple. Look at each of the three pillars with flowers at the top. They each have a symbol in the middle that can be changed to circle, square or triangle. They also have symbols above and below the center shape. Look at the shard in the middle of the garden. If you tap the flower, it changes and highlights the shape for that flower. Change that shape to the color of the flower on the corresponding pillar. Then go to that pillar and match the symbols and shape to what you saw on the shard. Tap the flower to light it up. Do this for all three pillars, then look at the fourth pillar and it will open up, revealing a Room Key. Take it. Also take the Shard of Honour from the grey shard.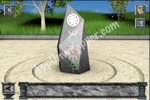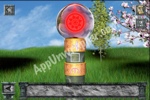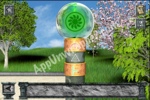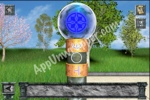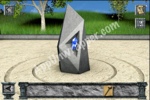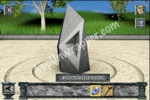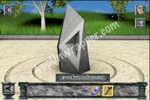 65. Go back to the gong and use the Room Key (looks like a hammer) on it. A portal will open. Tap on it to go back to the Honour Gateway. Place the Shard of Honour where you put the other two and watch the ending (or is it?).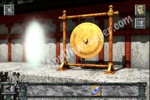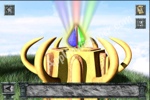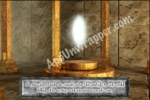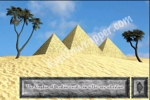 Congratulations! You finished the game! If you liked this game, try these other escape games and adventure games.
***
Note: Sometimes a promo code is provided for a game, but it does not affect the review in any way. At AppUnwrapper, we strive to provide reviews of the utmost quality.

Check out my recommended list for other games you might like.

If you like what you see on AppUnwrapper.com, please consider supporting the site through Patreon. Every little bit helps and is greatly appreciated. You can read more about it here. And as always, if you like what you see, please help others find it by sharing it.

I also offer affordable testing and consulting for iOS developers.

COPYRIGHT NOTICE © AppUnwrapper 2011-2020. Unauthorized use and/or duplication of this material without express and written permission from this blog's author is strictly prohibited. Links may be used, provided that full and clear credit is given to AppUnwrapper with appropriate and specific direction to the original content.