11. Take the plunger from the overflowing water tank and use it to unplug the toilet. You'll get some silver rings.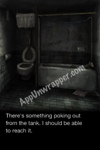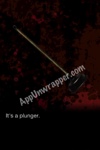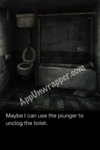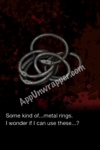 12. Look on the floor in both screens and you'll notice the puddles form some letters. Also look at the cards inside the locker.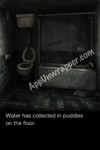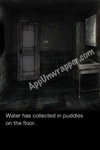 13. Use the cards as a guide for the code to the keypad. The staring of the door represents the location of the actual door in regards to the puddles. So the 6 is where the Ace would be, the 3 is where the 2 card would be, and so on, making "6354". Enter it into the keypad and the first light will turn on. The vent will turn on, clearing the condensation from the door. Neil will talk to you.
14. Place the rings on the shower rod and remove the hose.
15. Look in the bathtub. Attach the hose to the tub and then to the floor drain do all the liquid will drain out.
16. Pick up the yellow shower curtain and then attach it to the rings. Open the curtain to find this clue: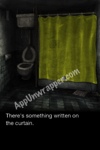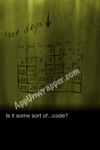 17. It's telling you to focus on the day that's lost. Remember the letters on the wall? Friday was missing. So take all the Fridays and put those numbers into the keypad: "4111825". The second light will go on and Neil will talk to you.
18. He tells you the dead speak. So go look at the corpse and open its mouth to get a key.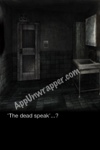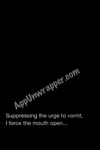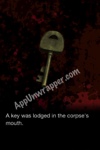 ***Like this game? Try "In Fear I Trust."***
19. Use the key to unlock the medicine cabinet, then take the gun and the brush.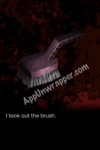 20. Use the brush to scrub the dirty wall across from the mirror. Once it's clean, you can see the wall, and you can also see the reflection: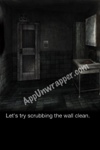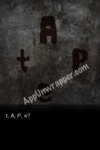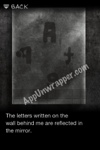 Click on the little numbers below to continue to the next page of the walkthrough.