DOOORS 2
By: 58Works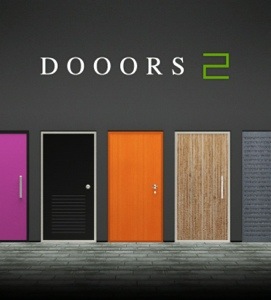 [DKB url="https://www.appunwrapper.com/DOOORS2″ text="Download" title="" type="" style="" color="green" width="" opennewwindow="" nofollow=""]
Walkthrough:
Door 1: Pick up the key from the floor and use it on the door to open it.
Door 2: Take both green boxes and put them in the slots to match the diagram above the door: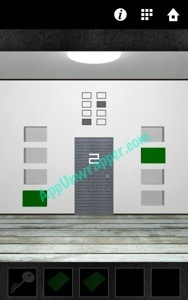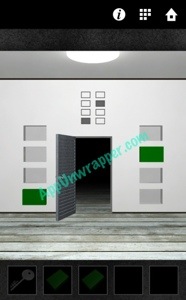 Door 3: Slide the door to the left to open it.
Door 4: Open the small door to the right and take out the screwdriver. Then open the door to the left and use the screwdrivers to unscrew the screws. Remove the lid. Press the red button so it turns green. Open the door and exit.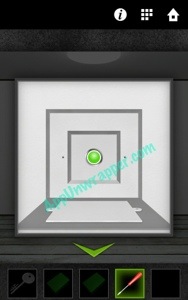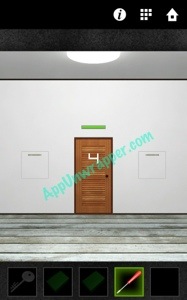 Door 5: Tilt the phone to the right to open the door.
Door 6: Slide the first glass door to the left. Slide the second glass door to the right. Then slide the last door upwards.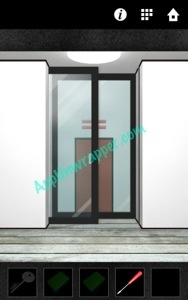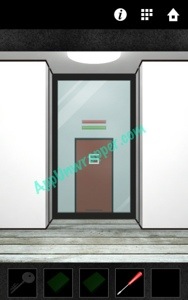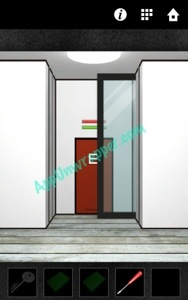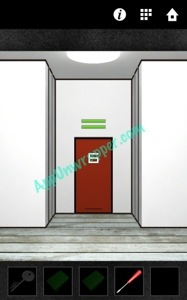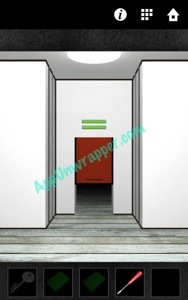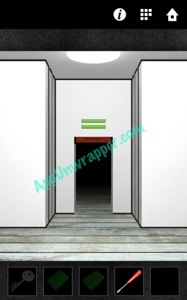 Door 7: Tap each panel the number of times to match the numbers above the panels.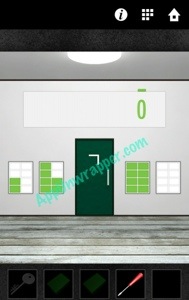 Door 8: Open the chest and take the cross. When the green light hits the arrow, open the door. Use the cross on the ghost to scare it away and then exit.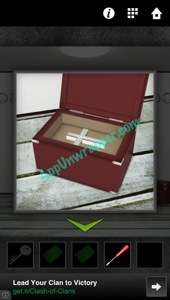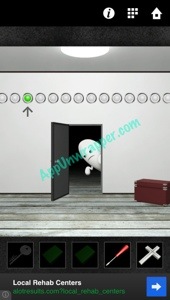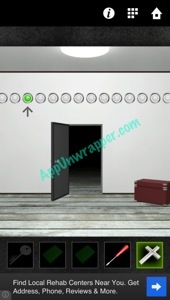 Door 9: Look at the direction the gray and red stripes go on the door. Then match the gray dial and red dial to them.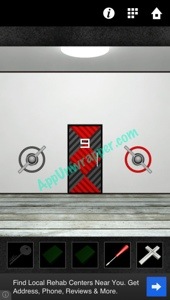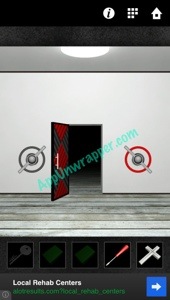 Door 10: Tap the far right side of the screen to see a clue. Then swipe at the door in the order seen, starting from the dot in the center and forming a "G."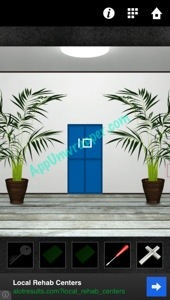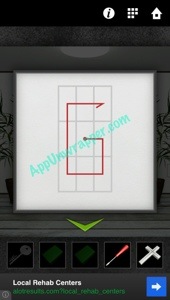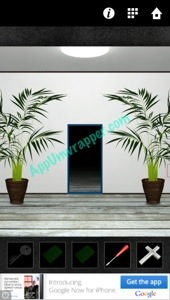 Click on the little numbers below to continue to the next page of the walkthrough.