Door 31: Tap on the barrels to zoom in on one. Use the screwdriver to open the barrel. Use the goggles to see underwater and get the knife. Cut the rope with the knife and the door will open. Use the extinguisher to put out the fire and exit.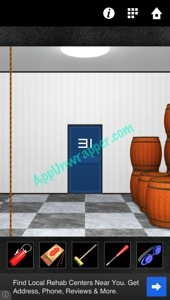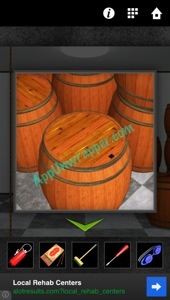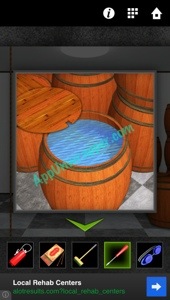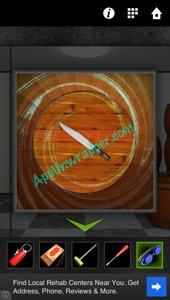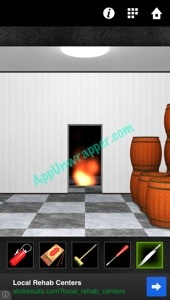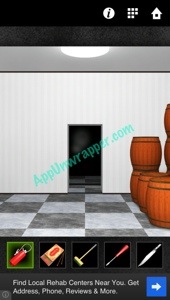 Door 32: Tap the right side of the screen to see a clue. Then spin your phone around slowly until the "flower" above the door turns all green.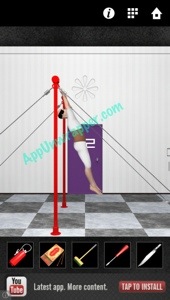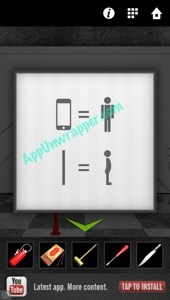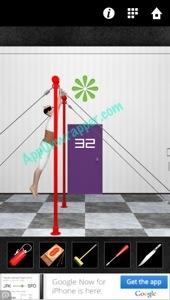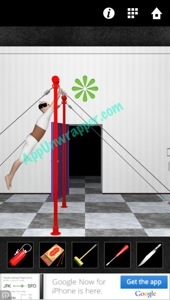 Door 33: Use three fingers at once to tap the two buttons and the door at the same time.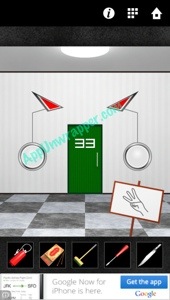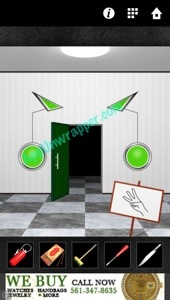 Door 34: Slide the two clues out from the sides of the screen. The right one has a white panel screwed on. Use the screwdriver to unscrew it. Then slide them back out and use the clues to solve which shapes to put on each side.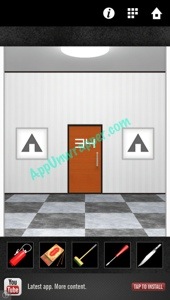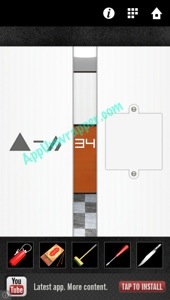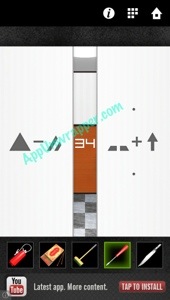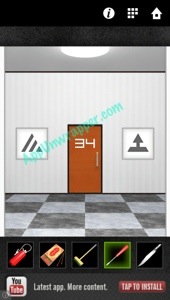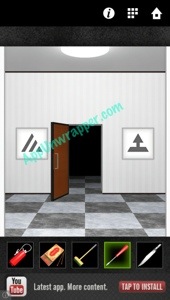 Door 35: Tap each circle on the wall to match the colors on the circles on the door, paying close attention to the sizes.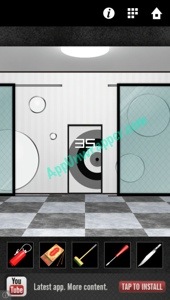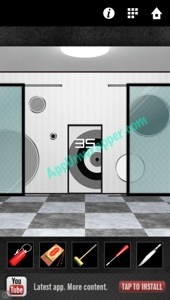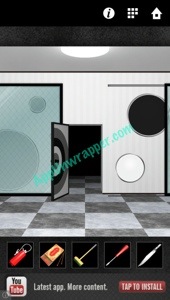 Door 36: Tap on the scale. Weigh the fire extinguisher and remember the weight. Then weight the knife and remember the weight of that. Then match the two dials on the wall to the two weights.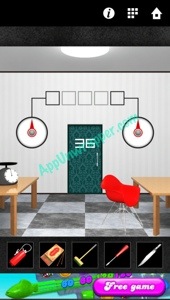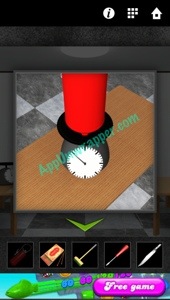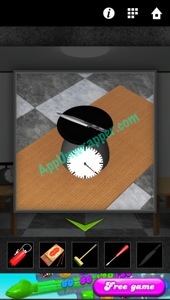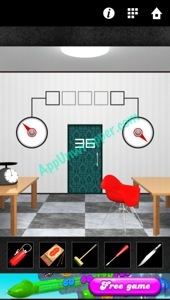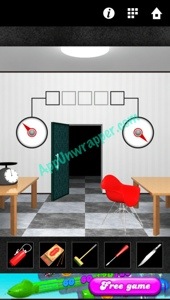 Door 37: Zoom in on the puzzles on the table. Make note of the number of cubes in each one. Then shut the lights and note which colors go where. Then tap each circle on the wall to turn the right amount of slices gray to correspond with that colored puzzle.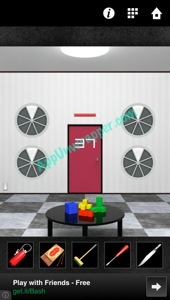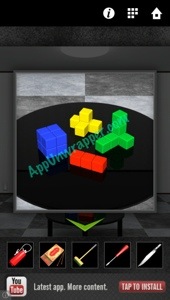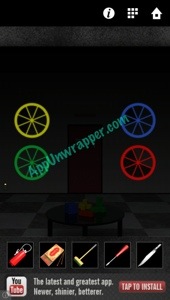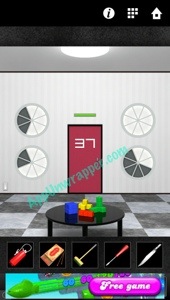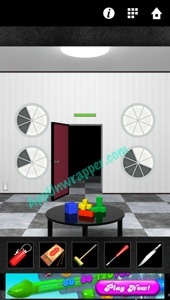 Door 38: Jam the broom into the gear to stop the flames. Then look at each square on the wall, open up the panel and rotate the circle so the lines match up.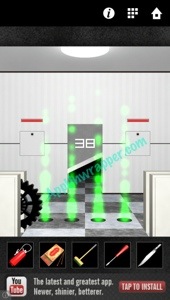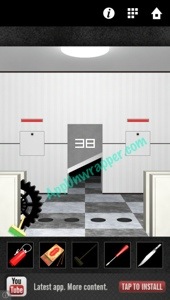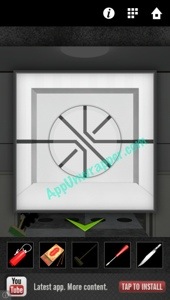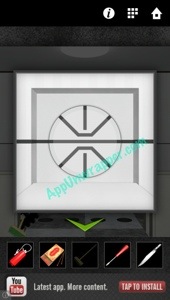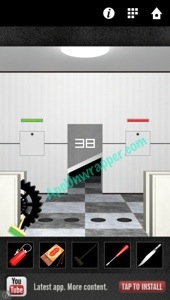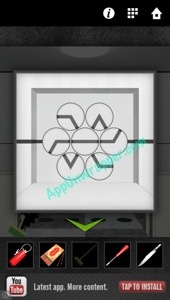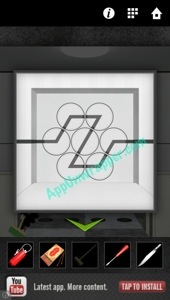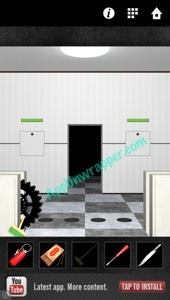 Door 39: Turn your phone upside-down to see the green markings, then tilt your phone until they make up shapes. Then match the pictures on the wall to those shapes.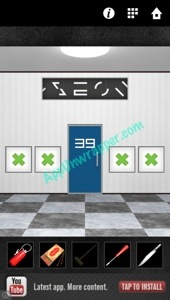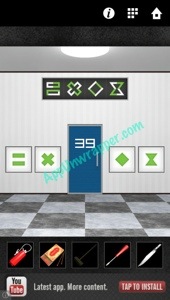 Door 40: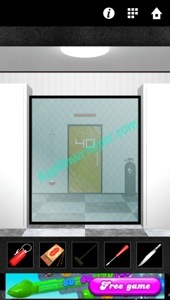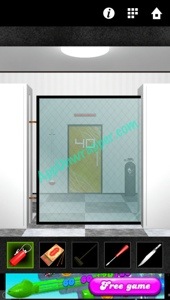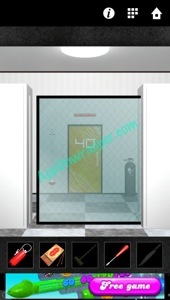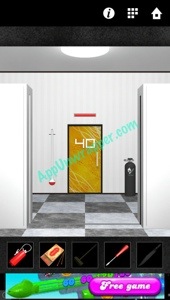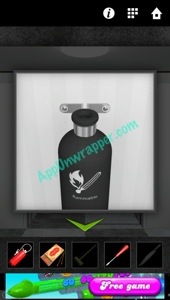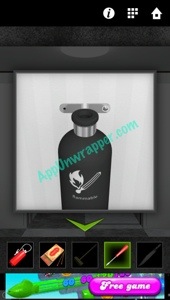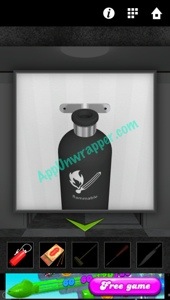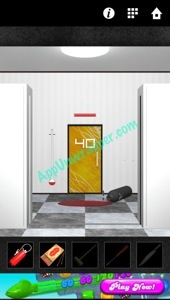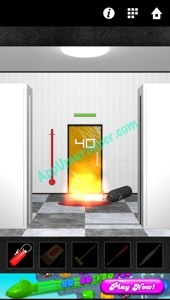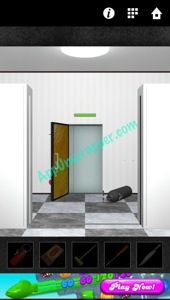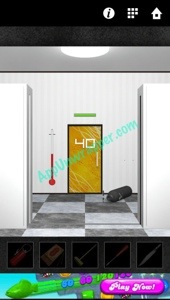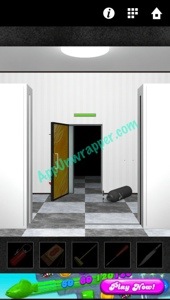 Congratulations! Come back when there's an update with more levels!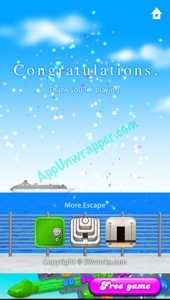 ***
Note: Sometimes a promo code is provided for a game, but it does not affect the review in any way. At AppUnwrapper, we strive to provide reviews of the utmost quality.

Check out my recommended list for other games you might like.

If you like what you see on AppUnwrapper.com, please consider supporting the site through Patreon. Every little bit helps and is greatly appreciated. You can read more about it here. And as always, if you like what you see, please help others find it by sharing it.

I also offer affordable testing and consulting for iOS developers.

COPYRIGHT NOTICE © AppUnwrapper 2011-2020. Unauthorized use and/or duplication of this material without express and written permission from this blog's author is strictly prohibited. Links may be used, provided that full and clear credit is given to AppUnwrapper with appropriate and specific direction to the original content.