Maniac Manors
By: Cezure Production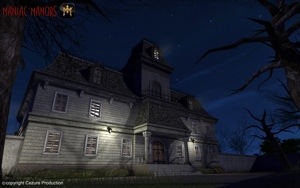 Maniac Manors is a unique 3D adventure game for Android and iOS devices by French company Cezure Production.
The action takes place in a small 60's American town. The player takes on the role of a real estate manager who thinks he got the deal of the century by buying an old manor for a ridiculously small amount of money at an auction.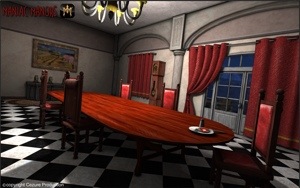 He gradually understands that the deal could cost him much more than money as he uncovers the secrets behind the old building.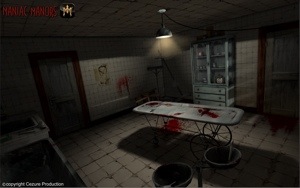 Two virtual joysticks allow the player to explore the environment and interact with it by collecting objects, combining them, and solving puzzles.
The game is planned for release in August 2013 in English, French and Spanish.
Check out this short video to see the game in action: https://www.youtube.com/watch?v=kSkleen6oWA
I don't know about you, but I can't wait to play!
***Update***
The game is now out! You can download it here. And here is the Maniac Manors Walkthrough.