Rooms – Open the doors to escape
By: Francesco Franchini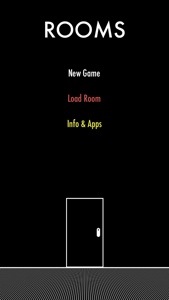 [DKB url="https://www.appunwrapper.com/Rooms" text="Download" title="" type="" style="" color="green" width="" opennewwindow="" nofollow=""]
Walkthrough:
Room 1: To unlock the door, press the arrow buttons in this order (following the drawing above the door):
Down, Right, Down, Left.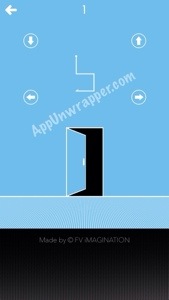 Room 2: Move the top part of your device back side to side, as shown in the diagram above the door.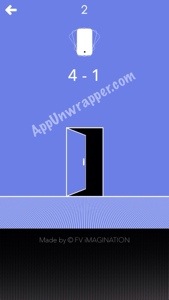 Room 3: Swipe two fingers across the door, from right to left.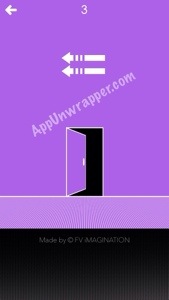 Room 4: Tap the clock until it changes to noon (when the sun is high in the sky).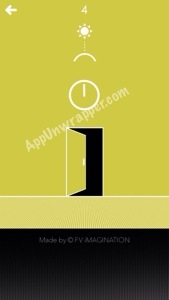 Room 5: Tap the "0" until it changes to "22" (each number adds 1 more, so after 17 you want to add 5).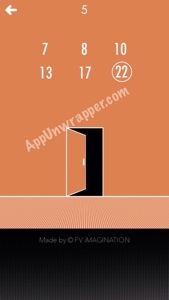 Room 6: Hold your finger on each of the square panels for a few seconds until they fall down. Then press the buttons above each letter, matching the color to the letter (P for Purple, R for Red, B for Blue, and G for Green).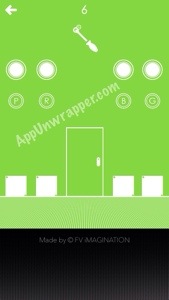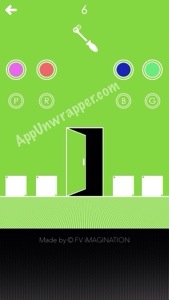 Room 7: Tap the wheels so they change direction to match the lines above the door.
Room 20: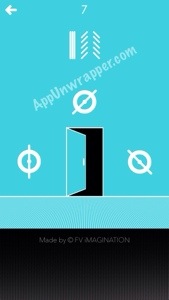 Room 8:
Room 9:
Room 10:
Room 11:
Room 12:
Room 13:
Room 14:
Took 15:
Room 16:
Room 17:
Room 18:
Room 19: