Infinity Blade III (3) Soul Hunter Update Release Announced for Halloween!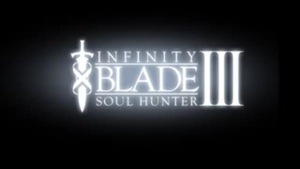 Chair announced today, via this YouTube video, that a content update is coming on October 31st, Halloween. They're calling it Soul Hunter, and it looks like the Vile Set from IB2 returns! Check it out and stay tuned for more details.
***Update: Chair just released a new video that you can view here.
They've now confirmed these new additions/changes to the game:
– New Main Quest, playable with either Siris or Isa.
– Defeat the boss (Oslim the Deathless Bloodmage) of the new quest and you'll get the Dual Infinity Blades for Siris!
– Two new full sets of equipment — the Vile Set returns for Siris, and a modernizes stealth set for Isa.
– New quests allow you to revisit and explore areas you've already completed.
– Shorter forge times, along with more time passing for defeating a boss.
– More forge slots to be unlocked.
– Holiday helms return, only this time they're separate for each holiday, instead of one helm changing appearance. This means each helm is only available for a limited time — so grab it!
– You can now skip the tutorial and ending credits once you've beaten the game!
– New tiers for Goals so you can earn now battle chips!
– The game will be compatible with both iOS 6 & 7.
Sounds like they've been listening to us! I, for one, can't wait!