Infinity Blade III (3) Gem Fusing/Forging Guide
[DKB url="https://www.appunwrapper.com/IB3″ text="Download" title="" type="" style="" color="green" width="" opennewwindow="" nofollow=""]
See our Ausar Rising guide here.
This is a work in progress, but will be a guide for fusing gems in IB3. Let us know if you find any useful recipes.
**Update: Fuse a Great Parry All Gem: I got it by fusing a Dual Attack Charge Gem 1000 or more (worth $300,000) with a Heavy Gold Gem and Dual Gold Gem. Your results may vary.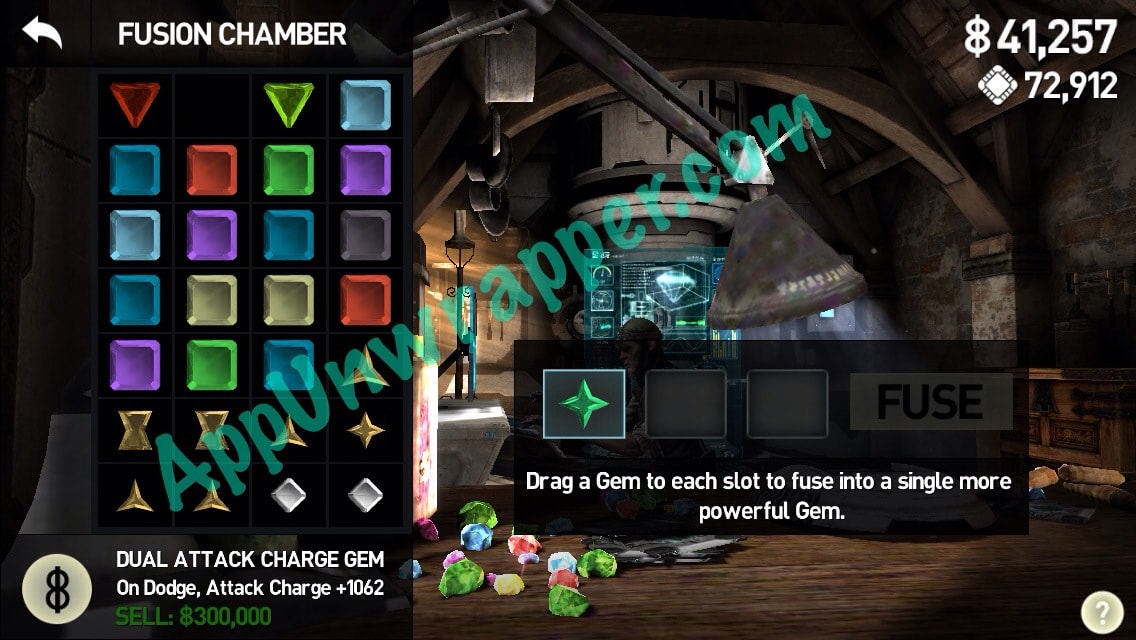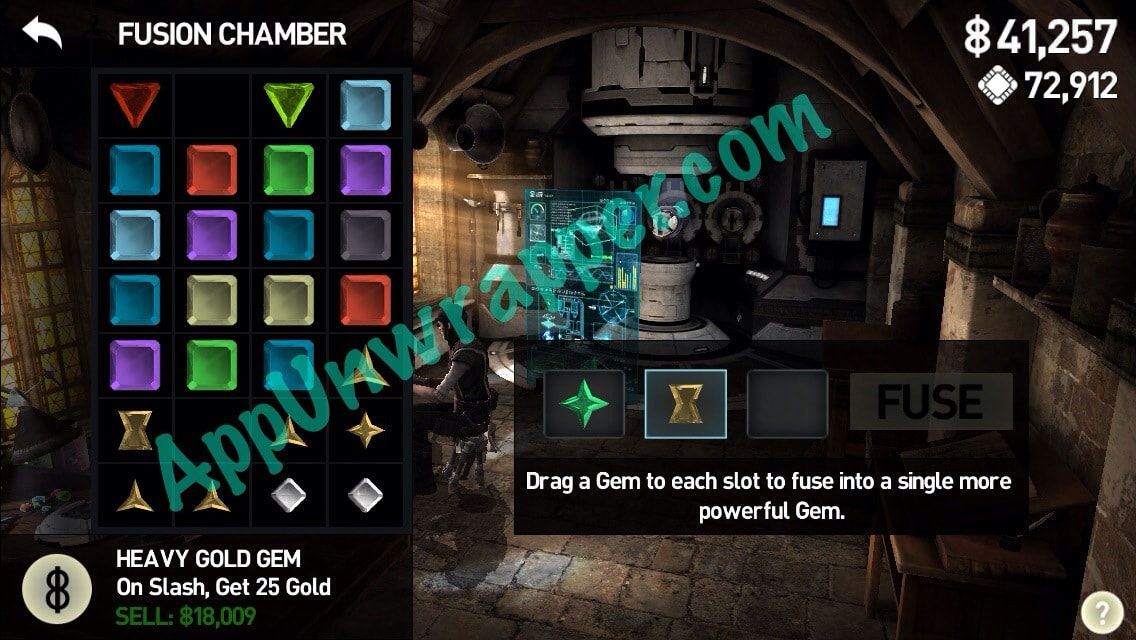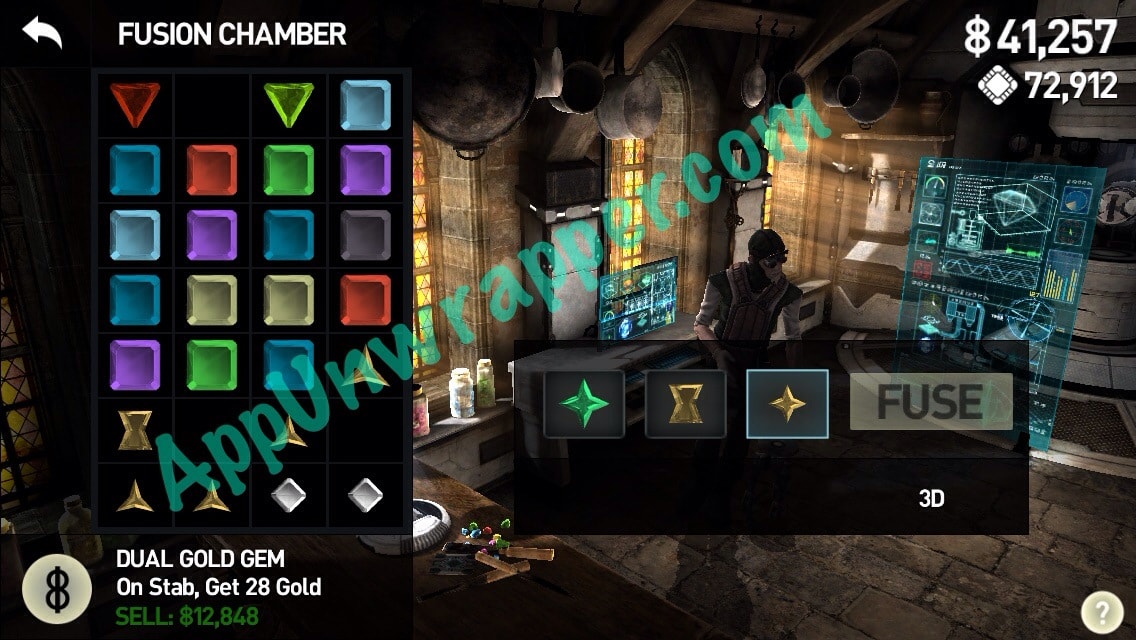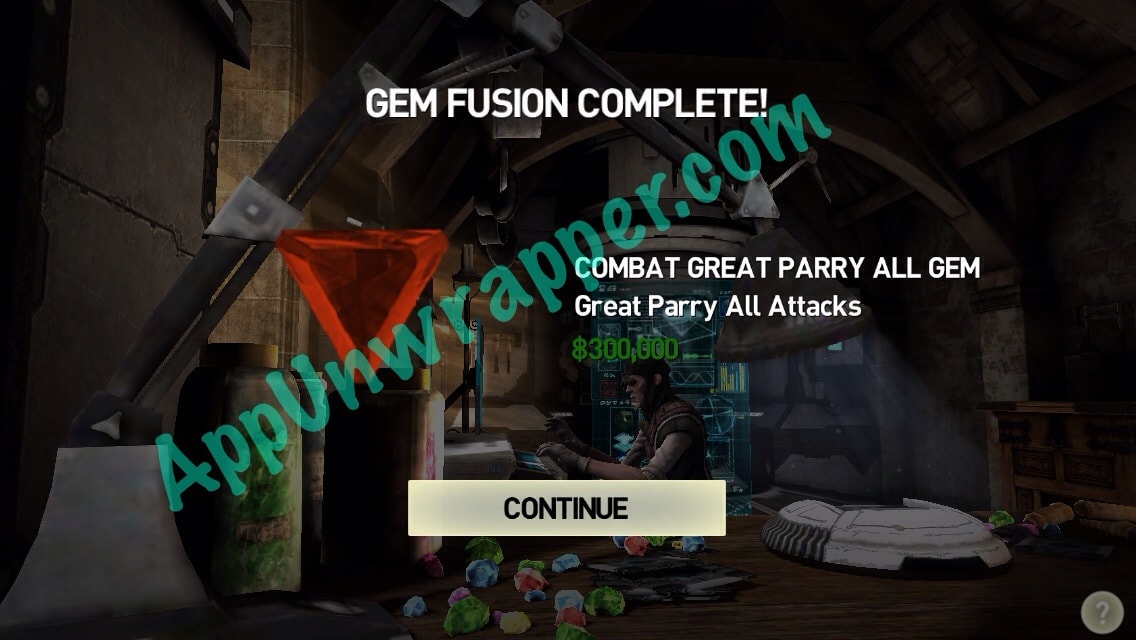 **I highly recommend you get Isa's new skill, "Gem Master" for 250 Attack. You get much better gems from the results. For instance, I gave three Bright Attack gems around +100 each to the cutter and got a +400 capped gem! This would have had much weaker results in version 1.1.
***New! If you got the +1000 Darkfire gem from the new Dragon, Pisci, you can fuse it with two capped +400 elemental gems or +750 indoor/outdoor gems to get +1500 Darkfire! Keep fusing to get +500 each time. You don't need extra Darkfire gems!

***
Note: The formulas seem to have changed a bit with version 1.2. My Shield gem went from +120 to +125 when I used uncapped gems to upgrade it. It seems that you only get the full upgrade now if you use all capped gems. Can anyone else confirm this?
To make a Rare gem (elemental, attack, shield or health), you need to combine a capped regular gem, a capped indoor gem, and a capped outdoor gem.
For elemental gems, that means you combine a 400 gem + 750 Indoor + 750 Outdoor (of the same element) to get a +500 Rare Elemental Gem. Each additional fusion gives you +100.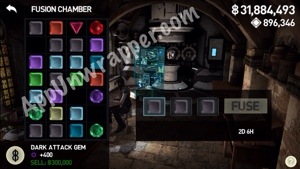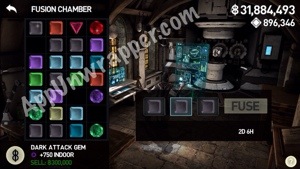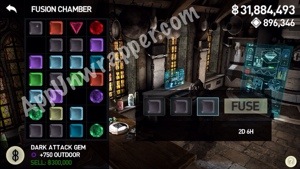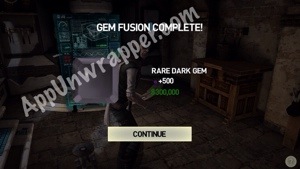 For Attack gems, you need a +200 gem and capped +375 indoor/outdoor to get a +250 Rare Attack Gem. Each additional fusion gives you +50.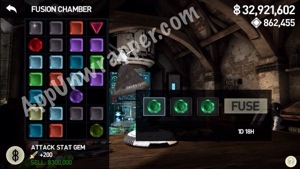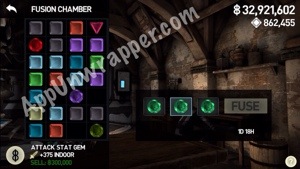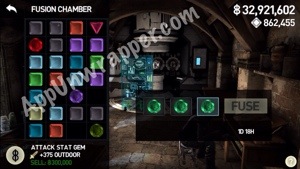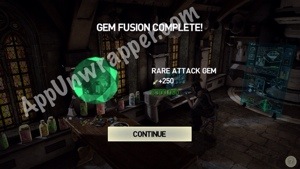 For Health gems, you need a +50 gem and capped +87 indoor/outdoor to get a +60 Rare Health Gem. Each additional fusion gives you +10.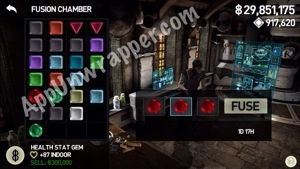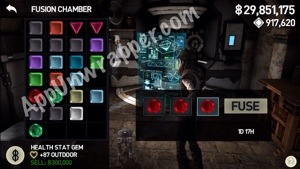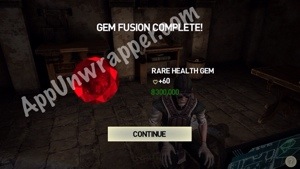 For Shield gems, you need a +60 gem and capped +120 indoor outdoor to get a +75 Rare Shield Gem. Each additional fusion gives you +15.
For all of them, you can keep building on them by combining a Rare gem with a high level indoor/outdoor gems. They don't need to be capped, but if either is too low a level, the Gem Cutter won't allow you to forge them. So simply go back and make them more powerful.
** This seems no longer relevant in 1.2. Or is it only if you have the Gem Master skill? (Keep in mind when upgrading gems to their caps that gems work in tiers. If you fuse a +45 Shield, a +45 shield and a +20 shield, you only get +47. The second and third gems can be just about any power and will affect the first gem the same way. So don't waste your more powerful gems in the forge — you're basically just throwing them away. Use smaller ones to boost the bigger ones.)
New in Ausar Rising, you can make Rare Defense gems! Start with any three elemental defense gems. Fuse them to get a 5% Rare Defense (All Defense) gem. Fuse three 5% gems to get a 10% gem, 3 x 10% = 25%, 3 x 25% = 50%, and finally — 3 x 50% = 100% Rare a Defense gem (keep in mind, it only does 90% against Elemental (Rainbow Attack) titans.
Also new in 1.2 is the Perfect Parry All and Great Parry All gems. I haven't tested this yet, but word is that you get it by forging three "On Perfect Parry, Damage Titan 6250."
See all our Infinity Blade guides in one handy place.
***
Note: Sometimes a promo code is provided for a game, but it does not affect the review in any way. At AppUnwrapper, we strive to provide reviews of the utmost quality.

Check out my recommended list for other games you might like.

If you like what you see on AppUnwrapper.com, please consider supporting the site through Patreon. Every little bit helps and is greatly appreciated. You can read more about it here. And as always, if you like what you see, please help others find it by sharing it.

I also offer affordable testing and consulting for iOS developers.

COPYRIGHT NOTICE © AppUnwrapper 2011-2020. Unauthorized use and/or duplication of this material without express and written permission from this blog's author is strictly prohibited. Links may be used, provided that full and clear credit is given to AppUnwrapper with appropriate and specific direction to the original content.