Haunted Manor 2: The Horror Behind the Mystery
By: RedBit Games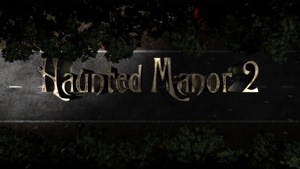 [DKB url="https://www.appunwrapper.com/HManor2″ text="Download" title="" type="" style="" color="green" width="" opennewwindow="" nofollow=""]
This is for the lite version of the game. Are you looking for the walkthrough for the full game?
Walkthrough:
If you need a video walkthrough, you can watch this one I made. or follow the text/photo walkthrough below it:
1. Tap on the gate to the right. On the wall to the left is a sliding block puzzle. Move the tiles around to solve the puzzle. You still need the missing tile, though. **NOTE: You can skip this part for the trial version, because you don't get the missing tile yet. You'll have to do it again when the full version comes out.**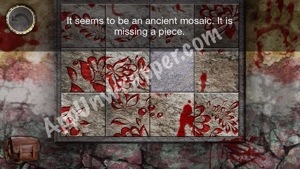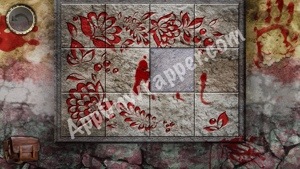 2. There's a rusty piece that's loose on the gate. Tug at it a few times to get it off.
You'll now have an iron bar.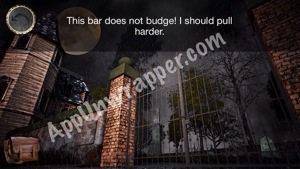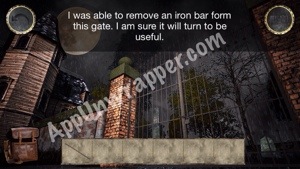 3. Go back and tap on the trap door. There's a mechanism that's missing a lever. Place the iron bar in the mechanism and pull it. You'll fall through and drop the bar. Find it because you need it.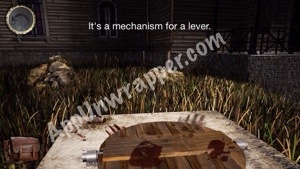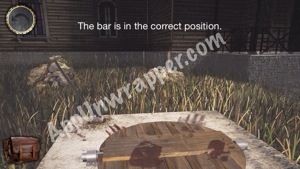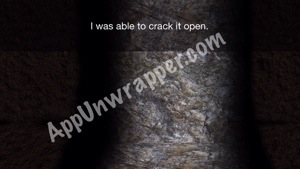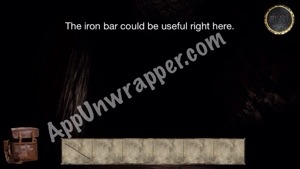 4. There are some loose bricks in the wall. Use the iron bar to remove them and go through the hole.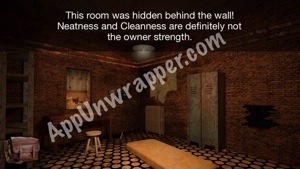 4. Pick up the metal bar, dial and the handle from the floor.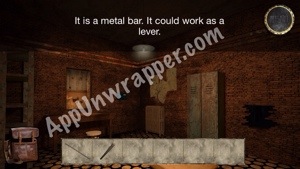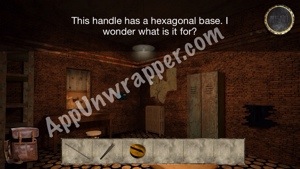 5. Take the stool. Look at the papers on the wall. Then tap near the too left corner of the screen to get a view of a different angle of the room. Take the light bulb that's resting on the pipes.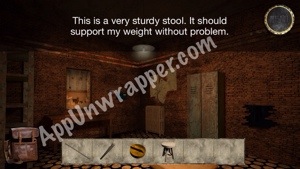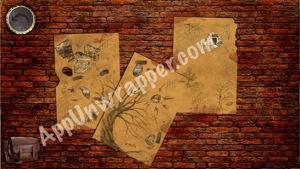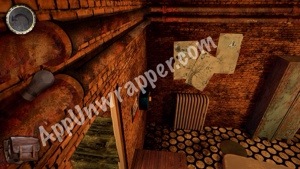 6. Use the iron bar to remove one of the pipes. Then use it to remove another, so you have two.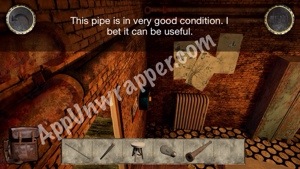 7. Go back to the regular viewpoint and tap on the meter on the wall. Place the dial, light bulb and metal bar in their correct slots on the meter. Then use the numbers from the papers on the wall as the combination on the meter. Pull the lever and the lights in the other room will turn on. Climb through to hole in the wall to see what's there.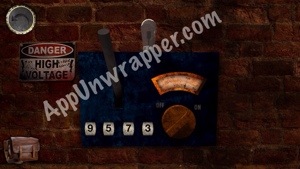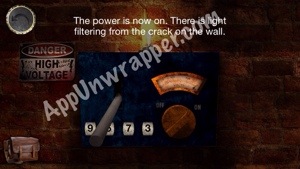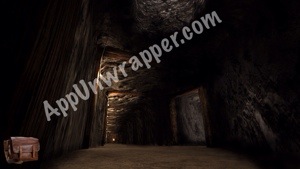 8. Place the stool on the ground and then tap on the ceiling to reach the rope hanging from the trap door.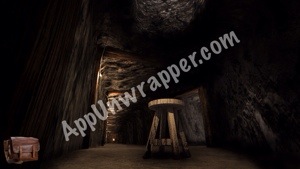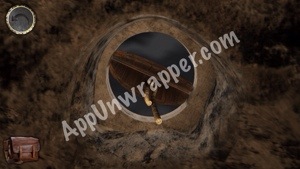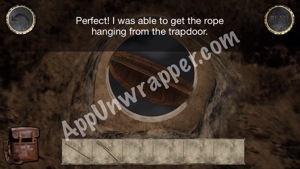 9. Go back and take the door to the right. There's a gaping hole in the ground. Place the two pipes over the hole so you can cross.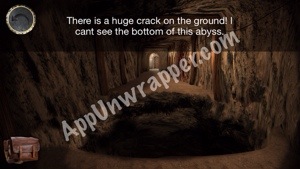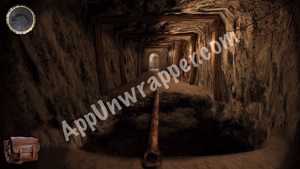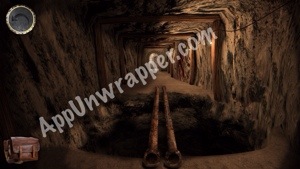 10. Tie the rope to the bars. Then use the iron bar to bend the bars. Once one side is done, do the same for the other side so you can fit through.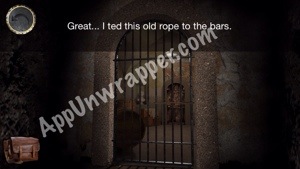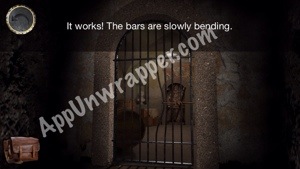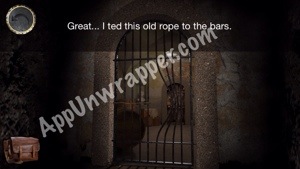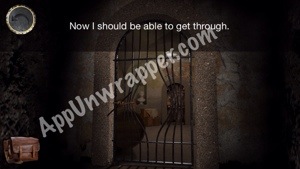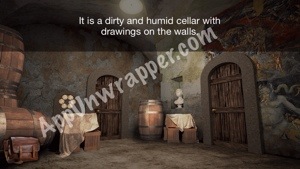 Click on the little numbers below to continue to the next page of the walkthrough.