The Rivers of Alice
By: Delirium Studios S.L.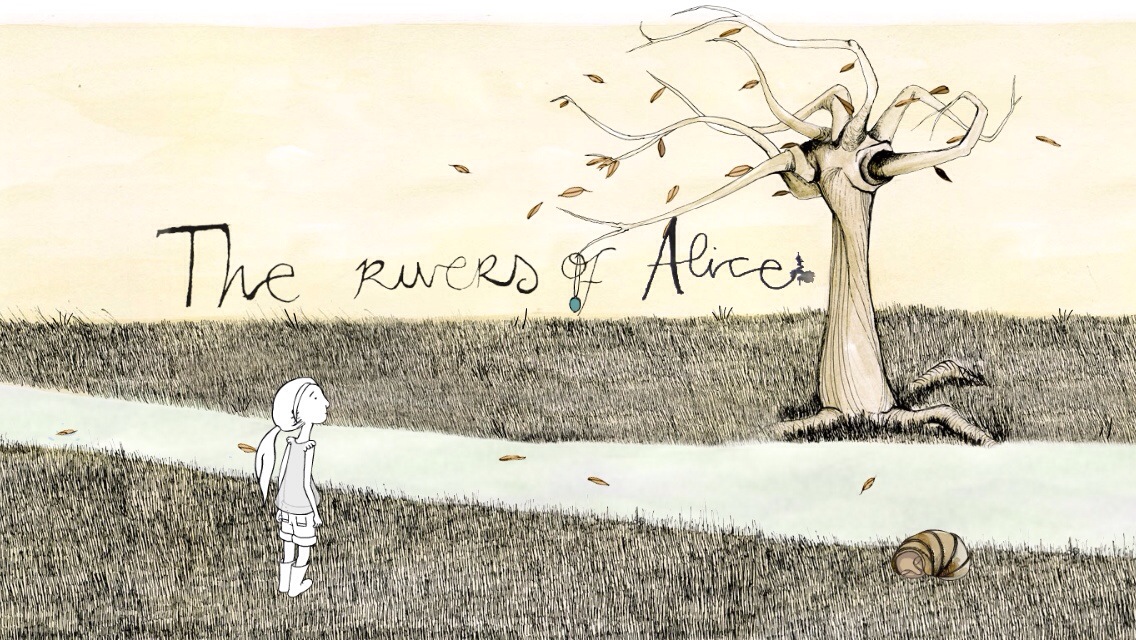 [DKB url="https://www.appunwrapper.com/RiversAlice" text="Download" title="" type="" style="" color="green" width="" opennewwindow="" nofollow=""]
Walkthrough:
1. Open the closet to start the game and choose a save slot. Then you'll wake up in bed. The wind stole your pendant and left it in a tree. Pull it down.
2. Try to talk the Sloth (looks more like a turtle to me?). The game will tell you you need something to use to wake it up. Pick up the stick and poke the sloth with it, then ask about the pendant.
3. Pick up the cup from your night table next to the bed. Then follow the wind down the path to the right. Talk to the harpist to learn how to cross the chasm. You need to revive the wilted flower.
4. Follow the wind to the right to see Athena and Arachne. Find out what you can, then follow the wind to the left.
5. Tap on the puddle of water to see the wilted flower blossom again. Fill your cup with water so you can revive the other flower by the harpist. Go back to the harpist and pour the water on the flour to revive it.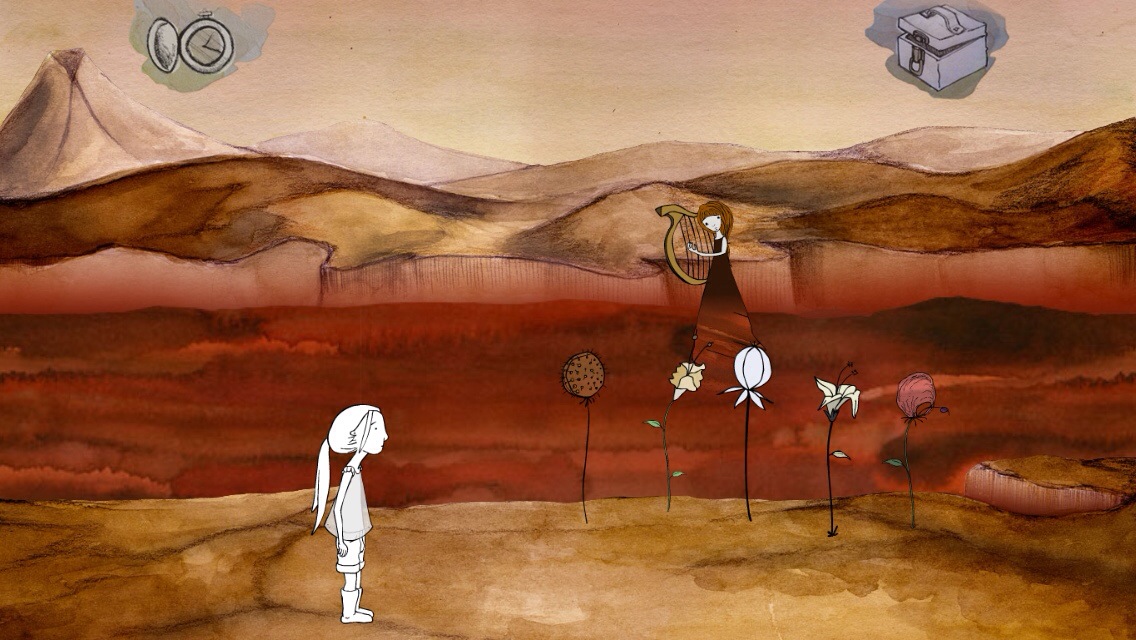 6.
If you like Rivers of Alice, you might also like Oquonie.