11. There's a stage here. Look at everything on the bulletin board. Take one of the "Tearable Puns." Look at the colored puzzle by the stage and take the pump handle from the stage.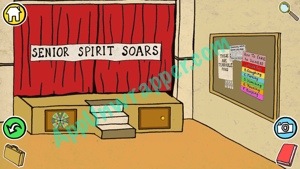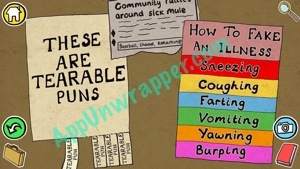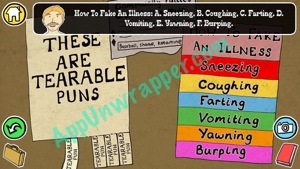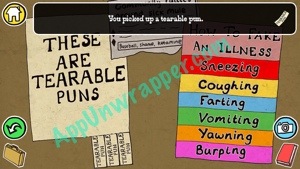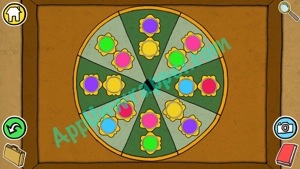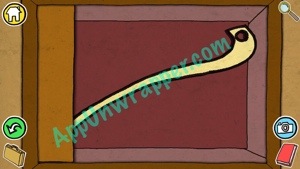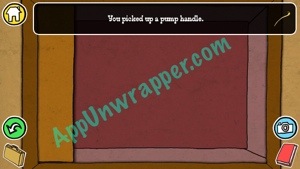 12. Leave and head to the orange-roofed building. Tap on the glowing apple tree to the left/back. To the left of the tree, there's what looks like a patch of grass. Tug at it. It's actually three carrots! Take them. Then make note of the apples in the tree. There's also a golden carrot inside the hole of the tree but we can't get to it just yet.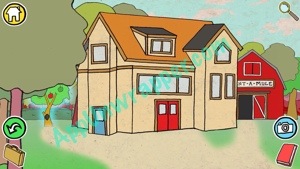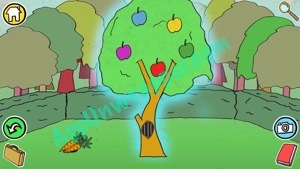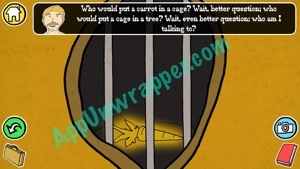 13. Go back and go to the "Rent-A-Mule." Put the pump handle on the pump and try pumping some water. Then do inside and talk to the owner. He has three mules, but you can only afford one. Give him the three carrots for the blue mule. Also take a bottle of Nytmare pills from the back.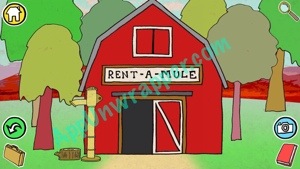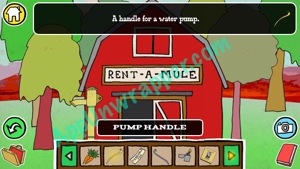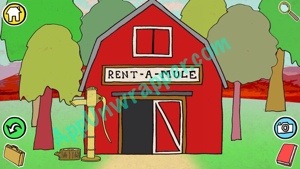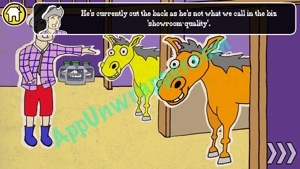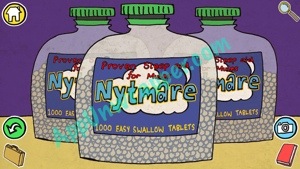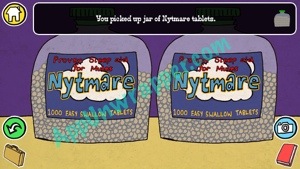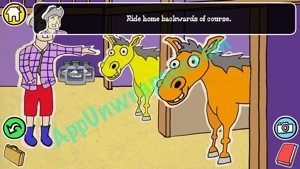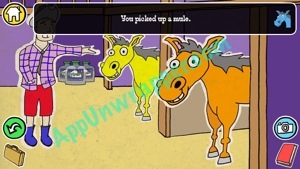 14. Leave and enter the house. Look inside the drawer. Take the token and pick up the brochure to see another clue — a green arrow. Pick up the shrub in the room and notice the photo on the wall.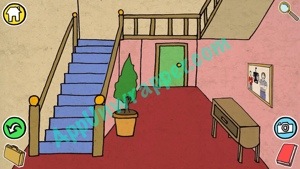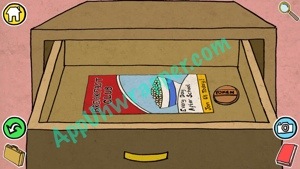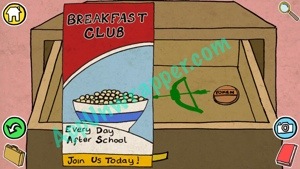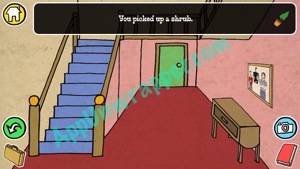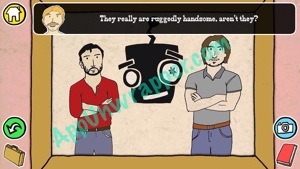 15. Enter the room towards the back, with the green door. Take the candle snuffer. Look through the books on the shelf. The one you want to focus on is #9 (it's really #6 upside-down, based on the poster in the general store). Take a photo of the black-and-white pattern inside it. Put the strip of symbols into the puzzle on the wall with the others and leave the room.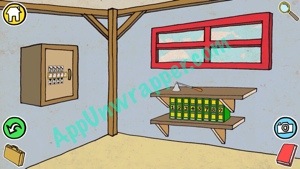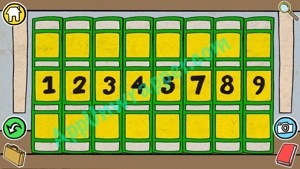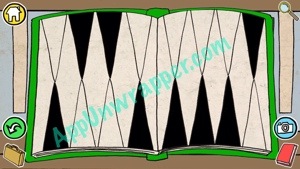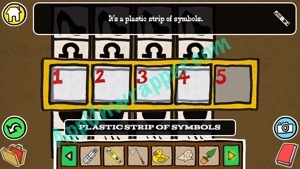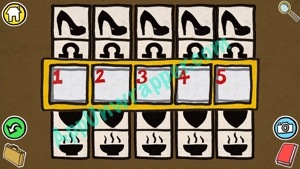 Click on the little numbers below to continue to the next page of the walkthrough.
***
Note: Sometimes a promo code is provided for a game, but it does not affect the review in any way. At AppUnwrapper, we strive to provide reviews of the utmost quality.

Check out my recommended list for other games you might like.

If you like what you see on AppUnwrapper.com, please consider supporting the site through Patreon. Every little bit helps and is greatly appreciated. You can read more about it here. And as always, if you like what you see, please help others find it by sharing it.

I also offer affordable testing and consulting for iOS developers.

COPYRIGHT NOTICE © AppUnwrapper 2011-2020. Unauthorized use and/or duplication of this material without express and written permission from this blog's author is strictly prohibited. Links may be used, provided that full and clear credit is given to AppUnwrapper with appropriate and specific direction to the original content.