21. Go back to the General Store. Ask to see the box so you can open it. You need the clue from the book with the 9 on it, but you need to turn it upside-down (I've done so below). Take the golden carrot and the drink recipe from inside the box.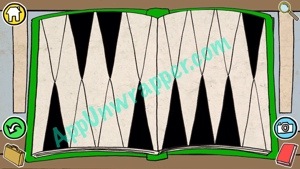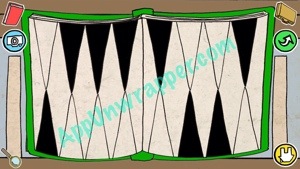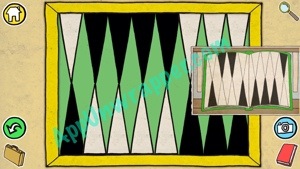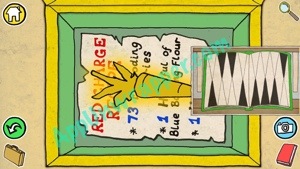 22. Go back to the Saloon and give the Red Charge Recipe to the bartender. He'll post it up behind the bar so you can see what you need. Give him the ingredients you have so far (gun powder and blue baking powder).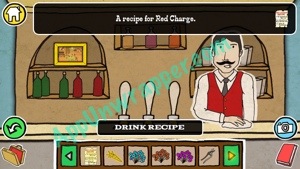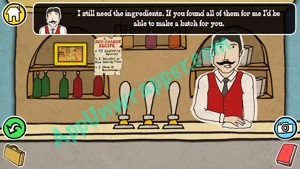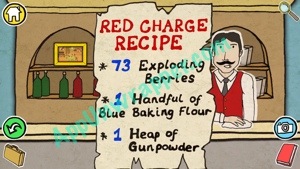 23. Leave the saloon and enter the hotel. Go to the front desk and read the Guest Register. Ring the bell to call the front desk manager. Talk to him as much as you'd like.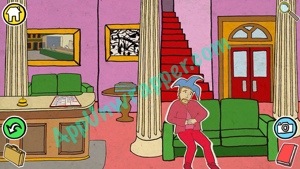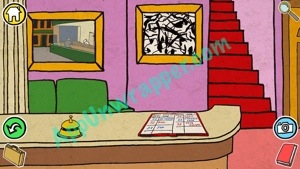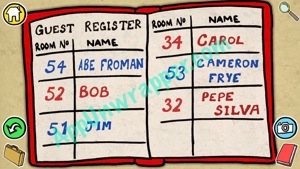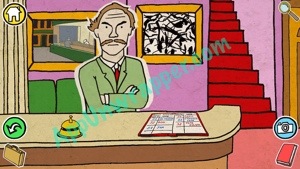 24. Talk to the jester sitting in the lobby. He's sad and needs a joke. Give him your "Tearable Pun" and he'll give you a puzzle piece (or "strange wooden shape") in exchange.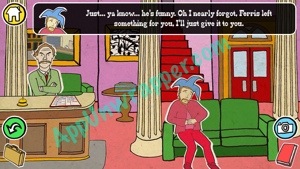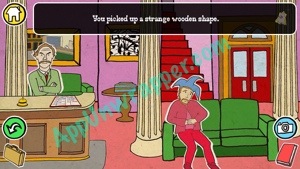 25. Go upstairs. Head into the only unlocked room, #51. Dial room service on the telephone (123#) and order a coffee, fully caffeinated with 5 sugars (the first choice). Choose to pay for it with a voucher. Then use the code from the voucher the sheriff gave you and press #.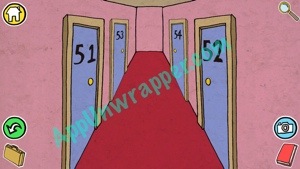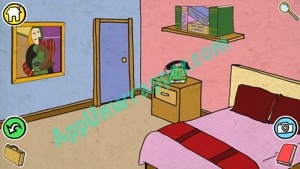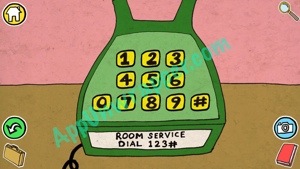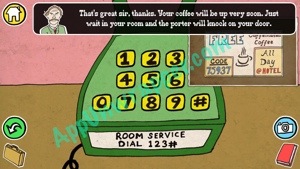 Click on the little numbers below to continue to the next page of the walkthrough.
***
Note: Sometimes a promo code is provided for a game, but it does not affect the review in any way. At AppUnwrapper, we strive to provide reviews of the utmost quality.

Check out my recommended list for other games you might like.

If you like what you see on AppUnwrapper.com, please consider supporting the site through Patreon. Every little bit helps and is greatly appreciated. You can read more about it here. And as always, if you like what you see, please help others find it by sharing it.

I also offer affordable testing and consulting for iOS developers.

COPYRIGHT NOTICE © AppUnwrapper 2011-2020. Unauthorized use and/or duplication of this material without express and written permission from this blog's author is strictly prohibited. Links may be used, provided that full and clear credit is given to AppUnwrapper with appropriate and specific direction to the original content.