31. Leave and go back to the house on the hill. Enter the children's room and alive open the lumpy bear with your knife. Take the pile of gold coins from inside his tummy.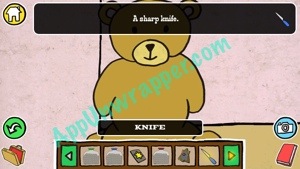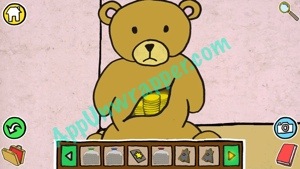 32. Go back to the General Store and give the owner the gold coins in return for the screwdriver.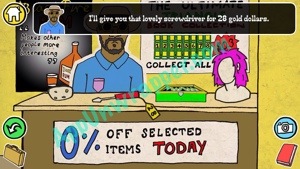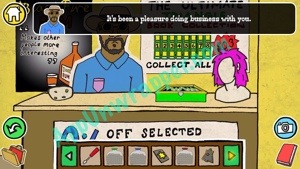 33. Go back to the hotel and tap on the little blue box near the front desk. It's a tile puzzle. Rotate the tiles to form the picture and you'll get the third strange wooden piece.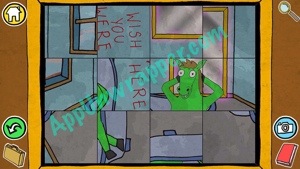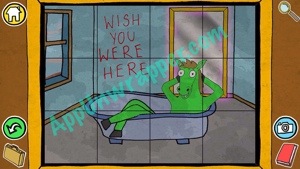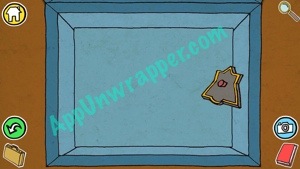 34. Go back to the Mane Stage in the saloon and use the three wooden pieces to open the guitar case and get another golden carrot.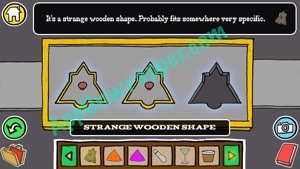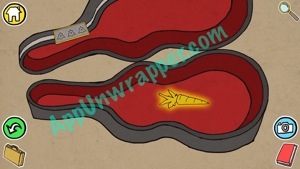 35. Go back downstairs. We're going to solve the piano puzzle. Using the rainbow picture on the wall and the chart from the bulletin board in the theater, you are told which order to play the keys. The in-game camera and drawing tool is incredibly useful here. I used it to match the sound of each key to the color. You want to press them in the order shown on the rainbow picture (so yellow first, then red, and so on). Here is the solution if you're still stuck. Just press the keys in the order I numbered them. Take the Spade when you're done.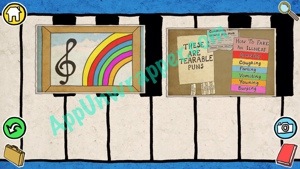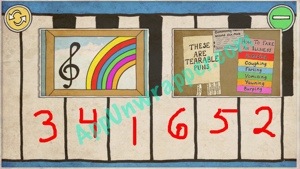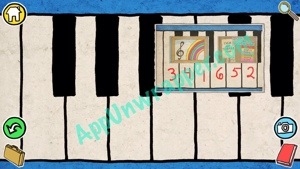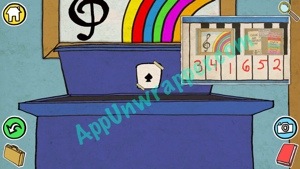 Click on the little numbers below to continue to the next page of the walkthrough.