41. Go back a couple of screens to the church. Enter and go into the dark room. There's a crack in the wall. Use the hammer to break down the wall and you'll encounter another puzzle with the letters of North, East, West. We'll come back to this later.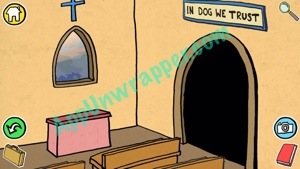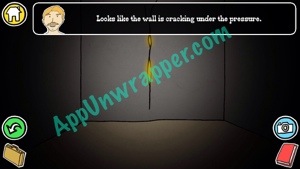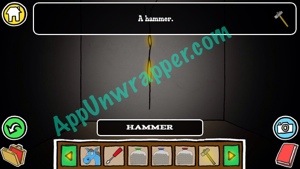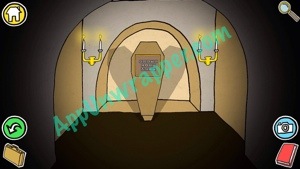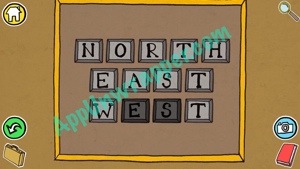 42. Go back to the saloon and give the exploding berries (and any other Red Charge ingredients you still have) to the bartender. He'll make you a Red Charge.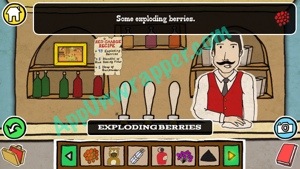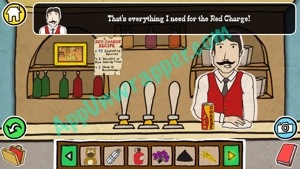 43. Go back to the alley behind the bar and unlock the cellar using the clues we found. The star is gold, not yellow. Otherwise, everything is the same as the photo below: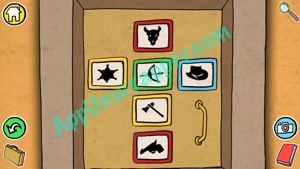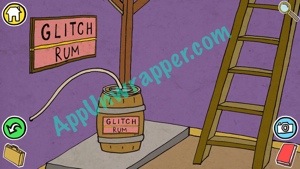 44. Now you're in the cellar. Use the screwdriver to remove the lid of the barrel of Glitch Rum, then go back upstairs.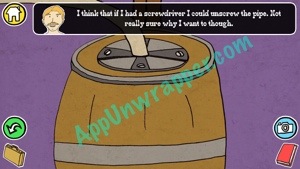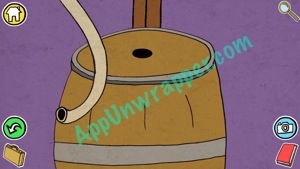 45. Ask the bartender for a Glitch Rum. He'll tell you the barrel is empty. Tell him to go change it. While he's gone, steal the painting. Then show it to the guy at the table and he'll give you a green poker chip that Ferris left for you.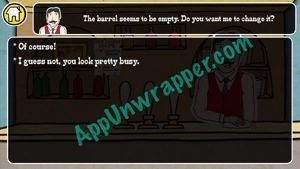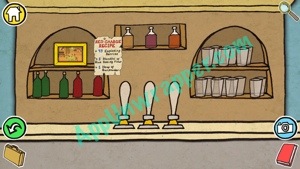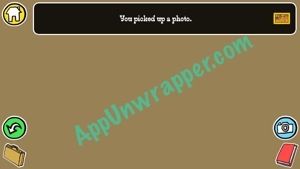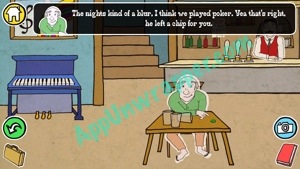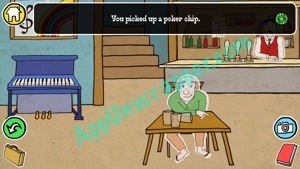 Click on the little numbers below to continue to the next page of the walkthrough.