Episode 2: Last Desk
1. You're now in the school. Use Retrospective Vision to get another audio recording.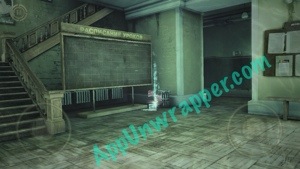 2. Pick up the Microfilm from the bench.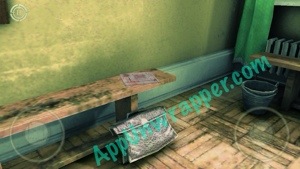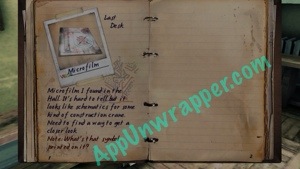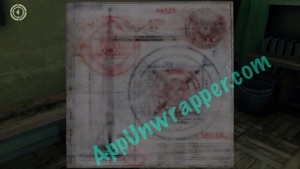 3. Pick up the "Faculty Meeting Note" from near the coats.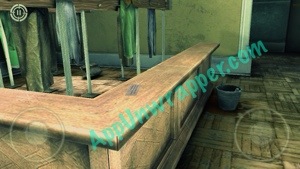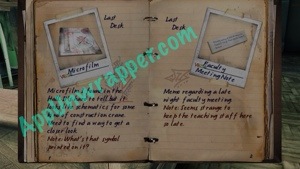 (Ok, seriously. Use iFunbox. I was in episode 2, picked up some items, closed the game and came back in episode 1 again.)
4. Go through the left doorway and into the dining room.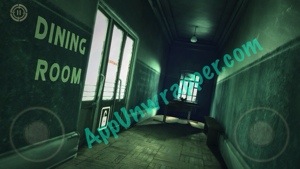 5. Use Retrospective Vision and pick up another voice recording.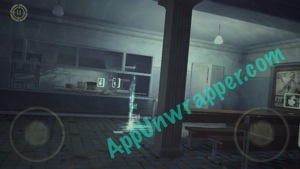 6. Pick up the "Page from piano guide" from one of the tables. Make sure to look at both the back and front of it.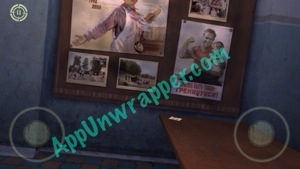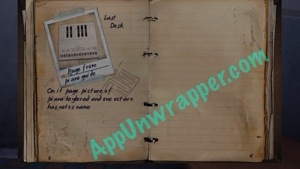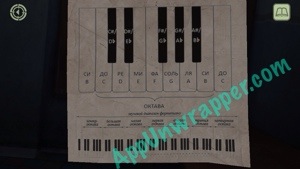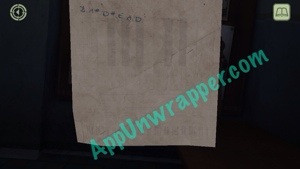 7. Pick up the Pioneer Tie from a bench.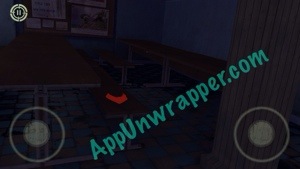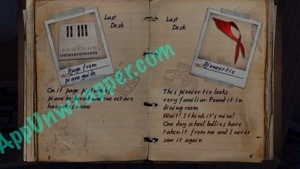 8. Pick up the Amulet from the table covered with food.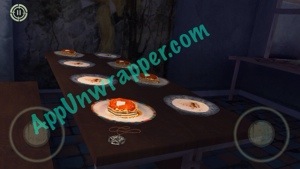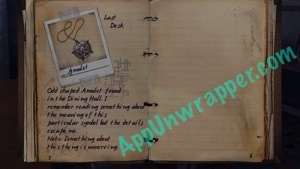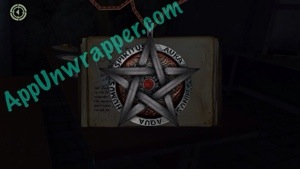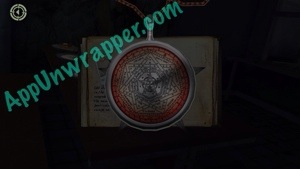 9. Pick up the Black Candle from one of the benches. Notice the bottom of it. Could be a clue?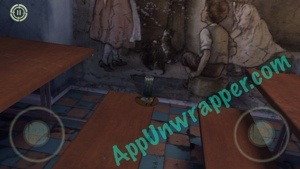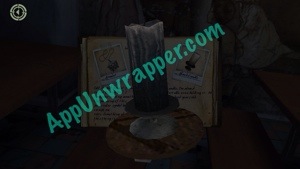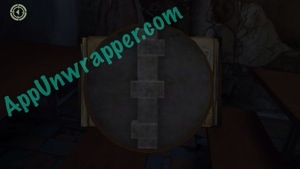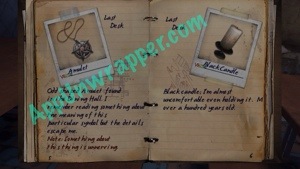 10. Use Retrospective Vision on one of the murals and it changes. I'm not sure if this is relevant to anything.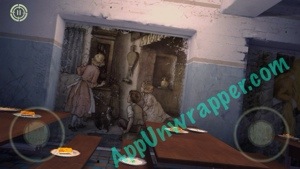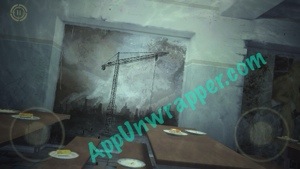 Click on the little numbers below to continue to the next page of the walkthrough.