31. Go inside. You can't do much yet, because the tree's watching you. So leave and we'll come back to this.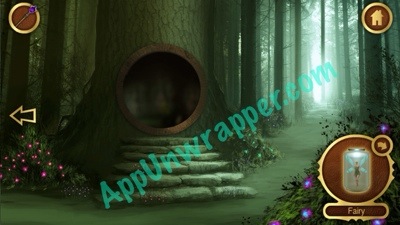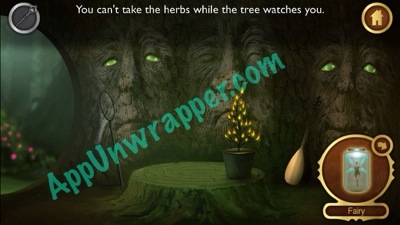 32. Go to the swamp and pick up the wild daisies.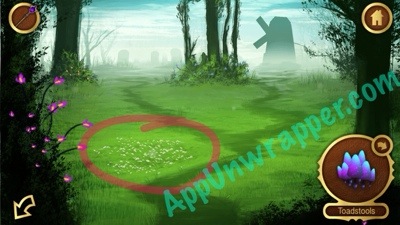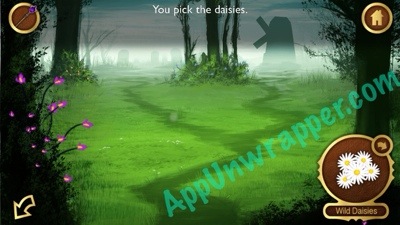 33. Go back to the screen before the big staircase. Turn the magic staff's power off and go into the dark cave to the left. Use the fairy on the darkness to light it up.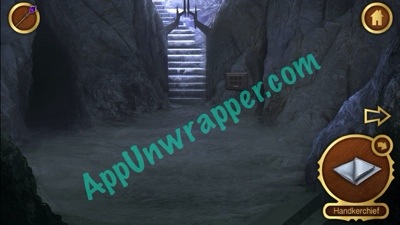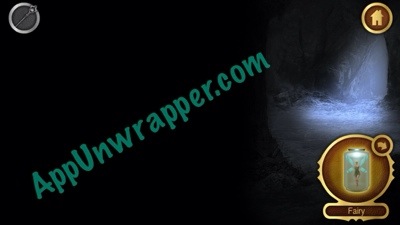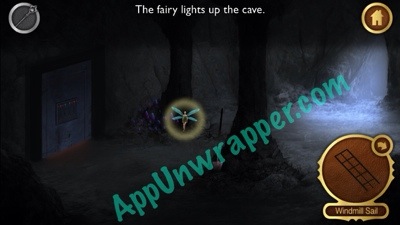 34. Pick up the shovel and the toadstools.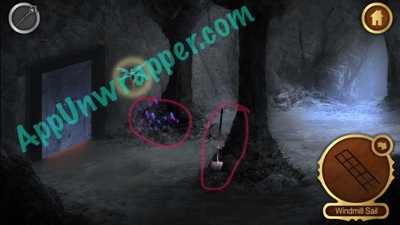 35. There's a puzzle lock on the door to the left. To open it, you need to get all four bars to hit green at the same time. Some move slower than others, so tap the slowest first, and the fastest last. (I think the slowest was the 3rd, then the 1st, 4th and 2nd.) Then go through to the flowing lava. Use the ladle to collect some lava.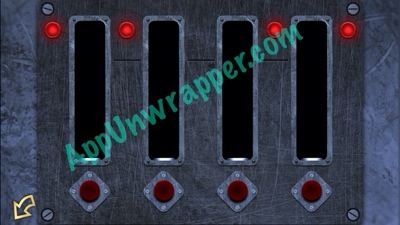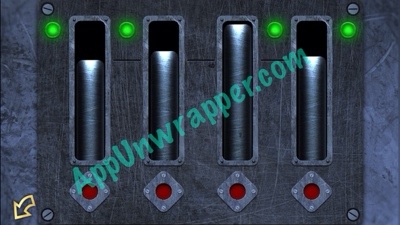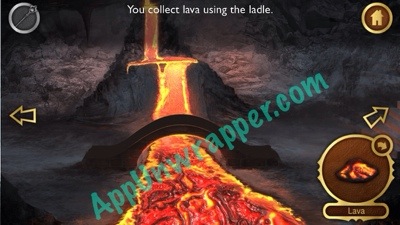 36. Go left to see the God of Earth statue, riding a horse. It's missing a horseshoe. Also notice another spiral carving on the wall.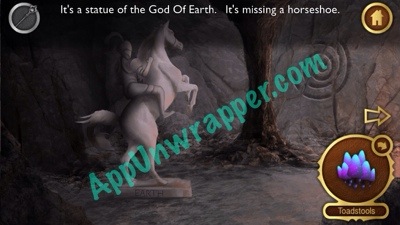 37. Go back to the big staircase that leads up to the dragon, use the magic staff, and pick the Slumber Berries.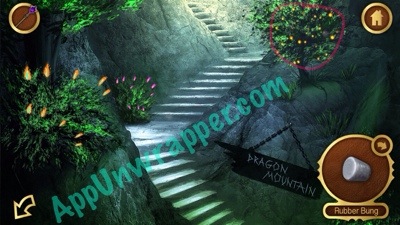 38. Go back to the scene with the raven. Turn off the magic staff effect and use the shovel to dig where the raven was pecking. You'll get an earthworm.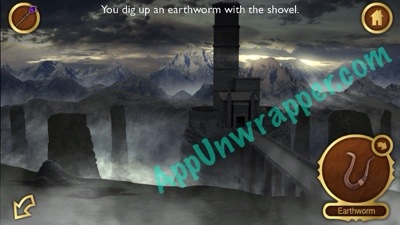 39. Now you have all three ingredients for recipe #2, Eternal Youth. Let's go make a potion! Find the recipe in the book and press "Prepare Potion" to get the Eternal Youth potion.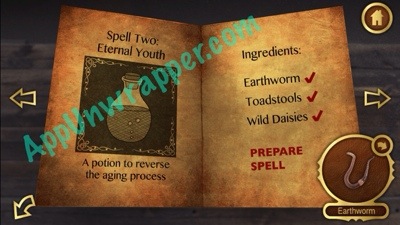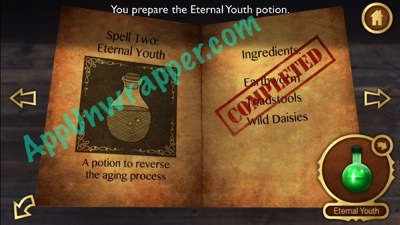 40. Go to the God of Air statue and use the Eternal Youth potion on it. Take the Air Orb.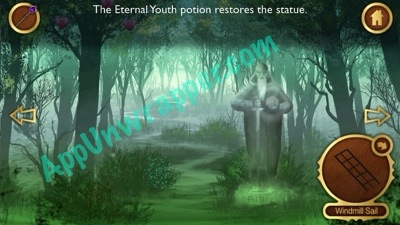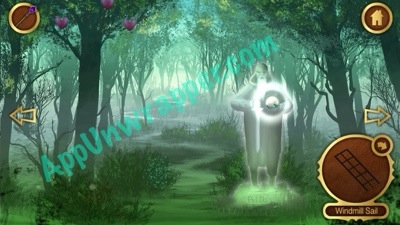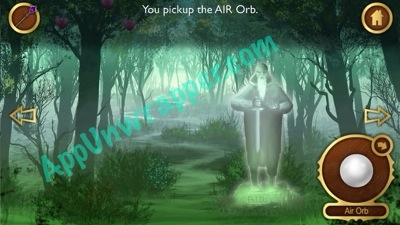 Click on the little numbers below to continue to the next page of the walkthrough.
***
Note: Sometimes a promo code is provided for a game, but it does not affect the review in any way. At AppUnwrapper, we strive to provide reviews of the utmost quality.

Check out my recommended list for other games you might like.

If you like what you see on AppUnwrapper.com, please consider supporting the site through Patreon. Every little bit helps and is greatly appreciated. You can read more about it here. And as always, if you like what you see, please help others find it by sharing it.

I also offer affordable testing and consulting for iOS developers.

COPYRIGHT NOTICE © AppUnwrapper 2011-2018. Unauthorized use and/or duplication of this material without express and written permission from this blog's author is strictly prohibited. Links may be used, provided that full and clear credit is given to AppUnwrapper with appropriate and specific direction to the original content.