51. Use the Water of Life on the pool of water at the base of the waterfall to get the Water Orb.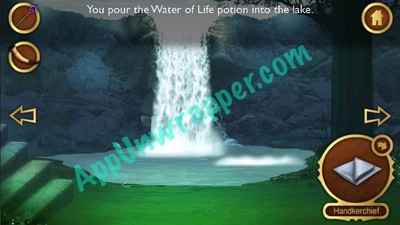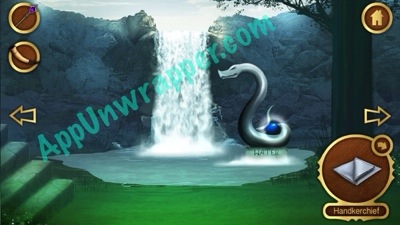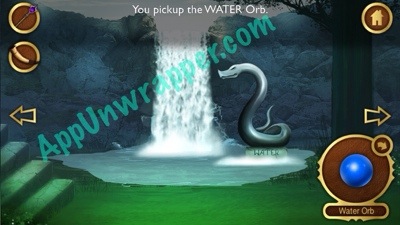 52. Take the orb back to the mirror and the sorcerer will give you the Pendant of Second Sight.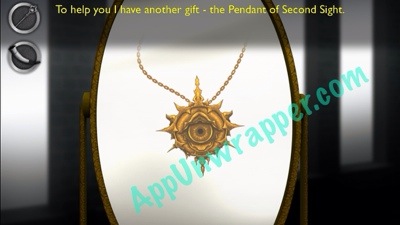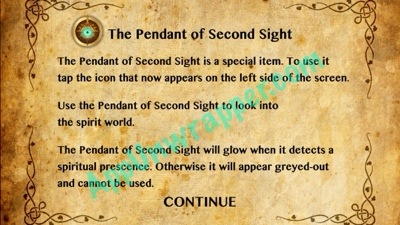 53. Go to the three spiral engravings and use the pendant on them to see how many rays/triangles they each have.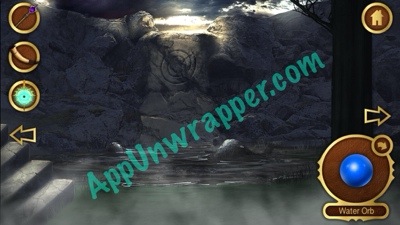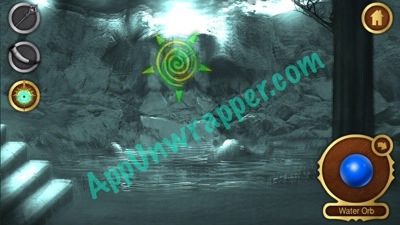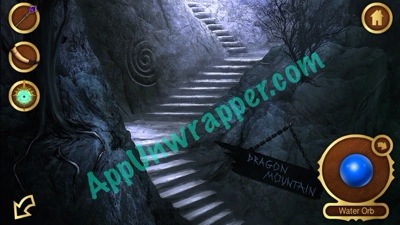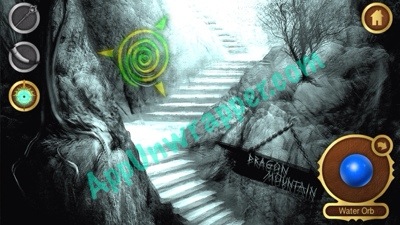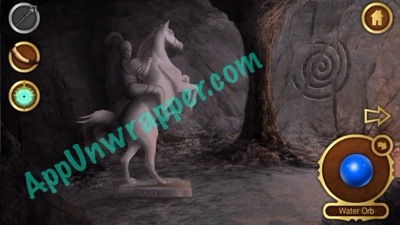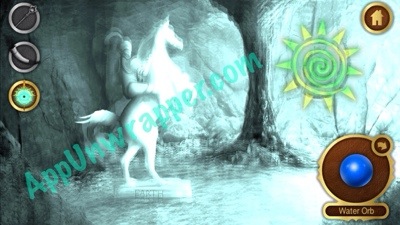 54. Go to the graveyard and use the pendant to see a crying ghost. Use the handkerchief on the ghost to get one of its tears.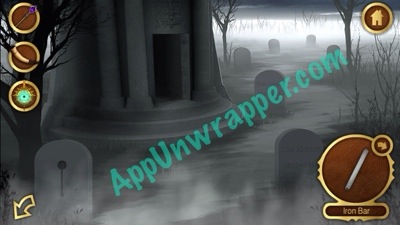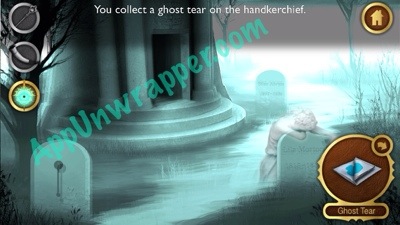 55. Go to the little building with the anvil inside it. Use the pendant to see the ghost of a blacksmith hammering away. Give him the iron rod so he can turn it into a horseshoe.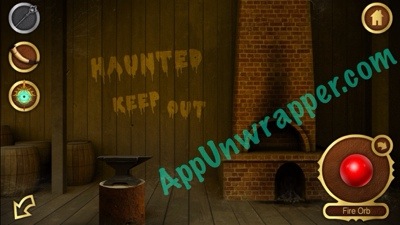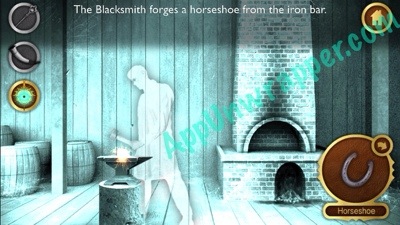 56. Go to the God of Earth statue and give the horseshoe to the horse to get the Earth Orb.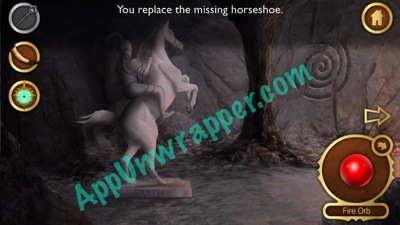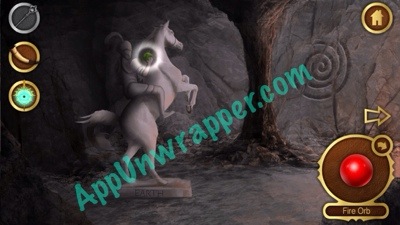 57. Go back to the castle. Use the ingredients to make spell #1, Dragon Bait.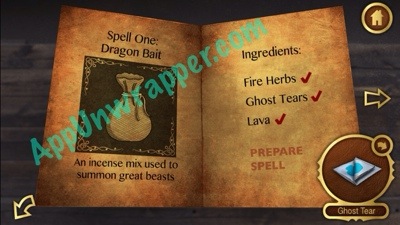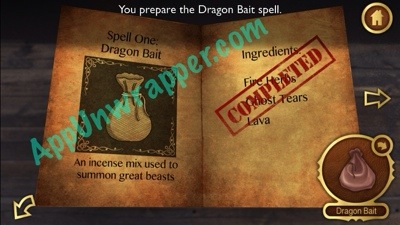 58. While you're here, we can open the door in the mirror room. Count the number of triangles on each of the spiral engravings and match them on the door puzzle to unlock it.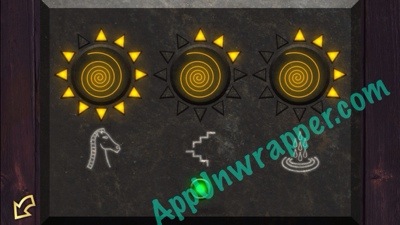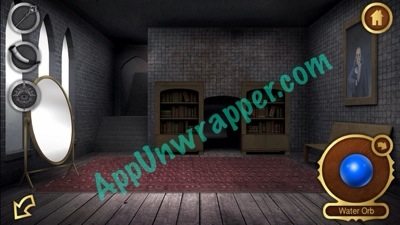 59. Inside there are four slots for the four orbs. But you're missing the fire orb.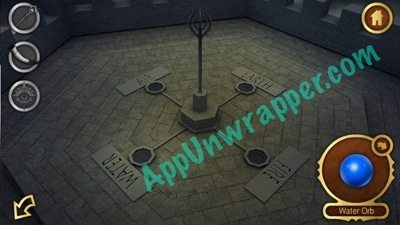 60. Go back to the God of Fire statue and make sure the magic staff is in effect. Use the Dragon Bait on the incense burner to summon the dragon. Take the Fire Orb from the statue.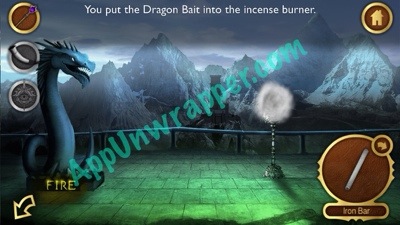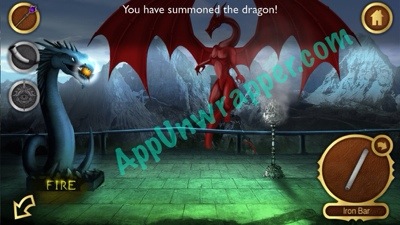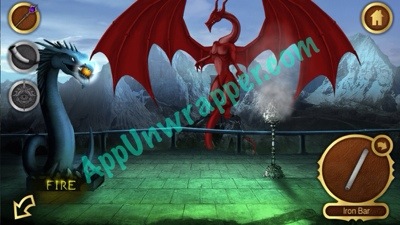 61. Place all the orbs in their slots. All that you need now is a good lighting strike.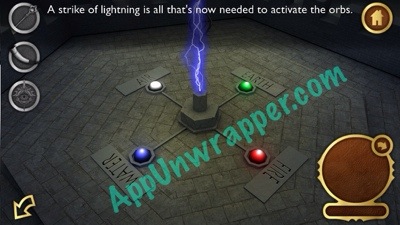 62. Go up to the God of Fire again. Make sure the magic staff is turned off and use the Horn of Thunder to summon lightning.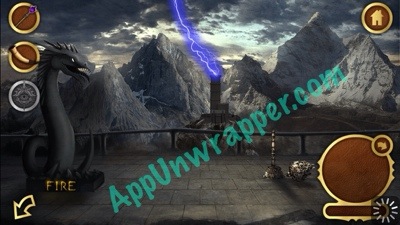 Congratulations! You completed the game and restored magic to the kingdom!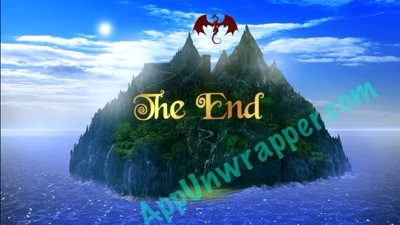 If you liked this game, make sure to check out Mystery of the Lost Temples by the same developer.
***
Note: Sometimes a promo code is provided for a game, but it does not affect the review in any way. At AppUnwrapper, we strive to provide reviews of the utmost quality.

Check out my recommended list for other games you might like.

If you like what you see on AppUnwrapper.com, please consider supporting the site through Patreon. Every little bit helps and is greatly appreciated. You can read more about it here. And as always, if you like what you see, please help others find it by sharing it.

I also offer affordable testing and consulting for iOS developers.

COPYRIGHT NOTICE © AppUnwrapper 2011-2018. Unauthorized use and/or duplication of this material without express and written permission from this blog's author is strictly prohibited. Links may be used, provided that full and clear credit is given to AppUnwrapper with appropriate and specific direction to the original content.