Oquonie
By: David Mondou-Labbe
[DKB url="https://www.appunwrapper.com/Oquonie" text="Download" title="" type="" style="" color="green" width="" opennewwindow="" nofollow=""]
Walkthrough:
This is a walkthrough and strategy guide for the game Oloquie, with hints, tips, help and solutions. Feel free to ask for help in the comments section if you need more help. For now I'll be jotting down tips here that I think could be helpful. If you have anything of your own to add, share it in the comments.
WARNING: Don't touch the little circle in the bottom right corner of the screen. I pressed it and my game started over from the beginning.
Looking for the new content, Nastazie Biblioteca walkthrough?
Controls/Gameplay:
The controls are very simple. Tap or swipe in the direction you want to walk. To interact with a creature, walk into it. If it has a speech bubble above it and you have room for a token, you will collect from it. To give the token back, interact with the same creature again. You need three of the same token/icon to change into a different animal. Certain doors can only be opened/accessed with a specific animal. Also, certain characters won't speak to you unless you're a specific animal. Therein lies the puzzle.
The game has auto save, but talk to the owl if you want to make sure your progress is saved.
You can also shut the music by talking to one of those little disk jockey creatures.
1. You start as a llama-like creature (I just learned it's a dino…whoops!). You need to get all three files from the copiers. Once you do, take it to the triceratops (dinosaur) and you'll be teleported to a strange world. Enter through the red door to begin.
The order you change in: Long-necked animal (Llama/Dino) –> Rabbit –> Chicken –> Pig –> Some weird bird-fish-like creature (just learned it's actually a humanoid). Then you see the first red pillar. Talk to the shark to turn back into a llama. Then turn into a rabbit. Now you have to change to different animals within other worlds to access the doorways to the other pillars. It can involve a lot of backtracking and circling.
(The third Chicken token in Rabbit's world is in a sort of alternate universe or hidden dimension. It's in this room, which takes a bit of weird circling back and forth to find: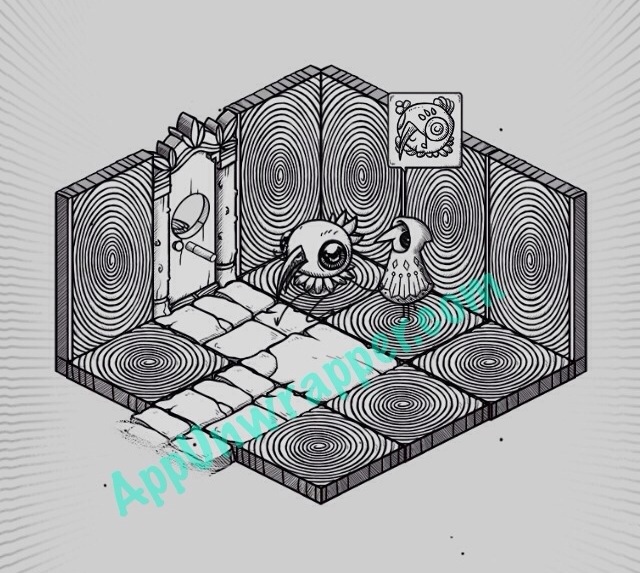 )
***If at any point you need to change back into a certain animal and can't remember where all the tokens are scattered, remember this: In Dino's world, there are 3 rabbit tokens. In Rabbit's world, there are 3 chicken tokens. In Chicken's world, there are 3 pig tokens, and in Pig's world there are 3 Humanoid tokens. ***
***You need to find all five red pillars and then open the red door (as the last animal).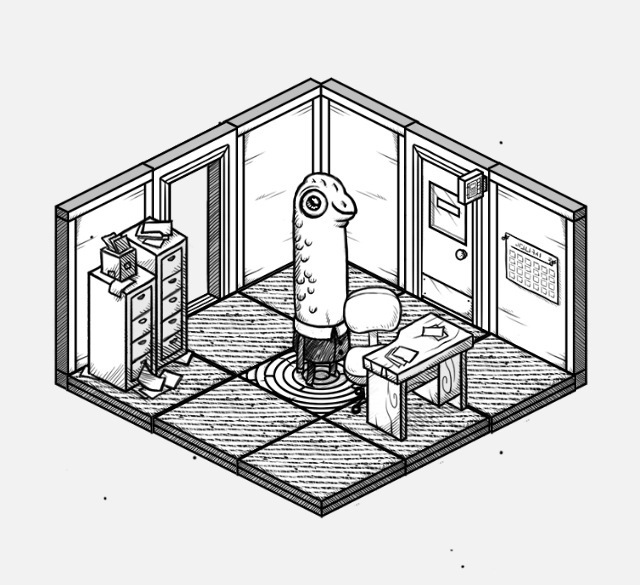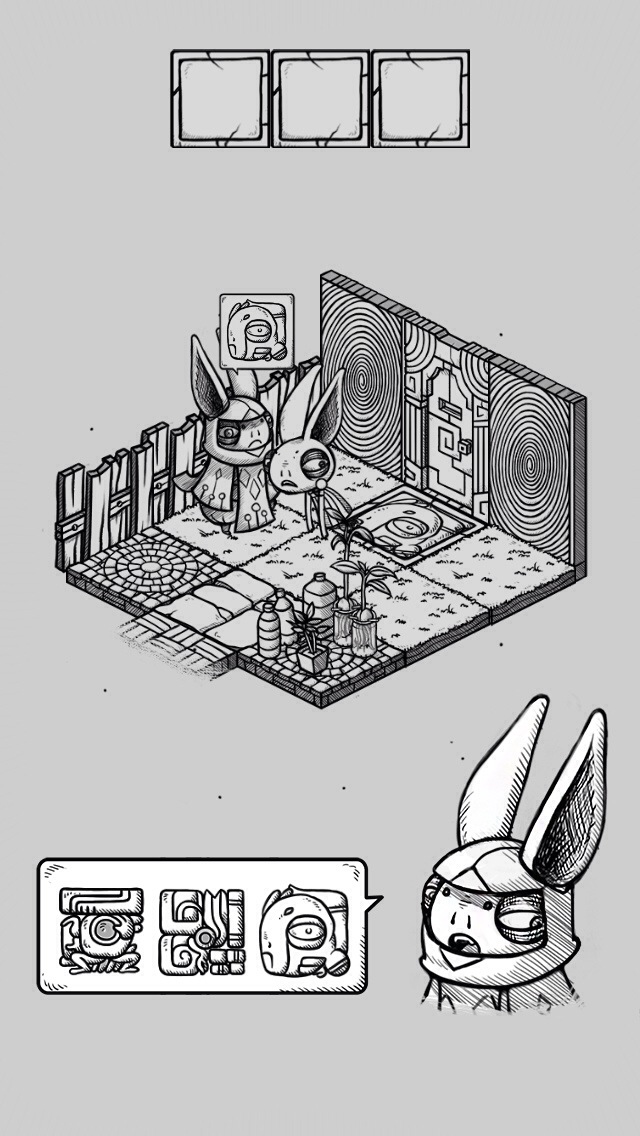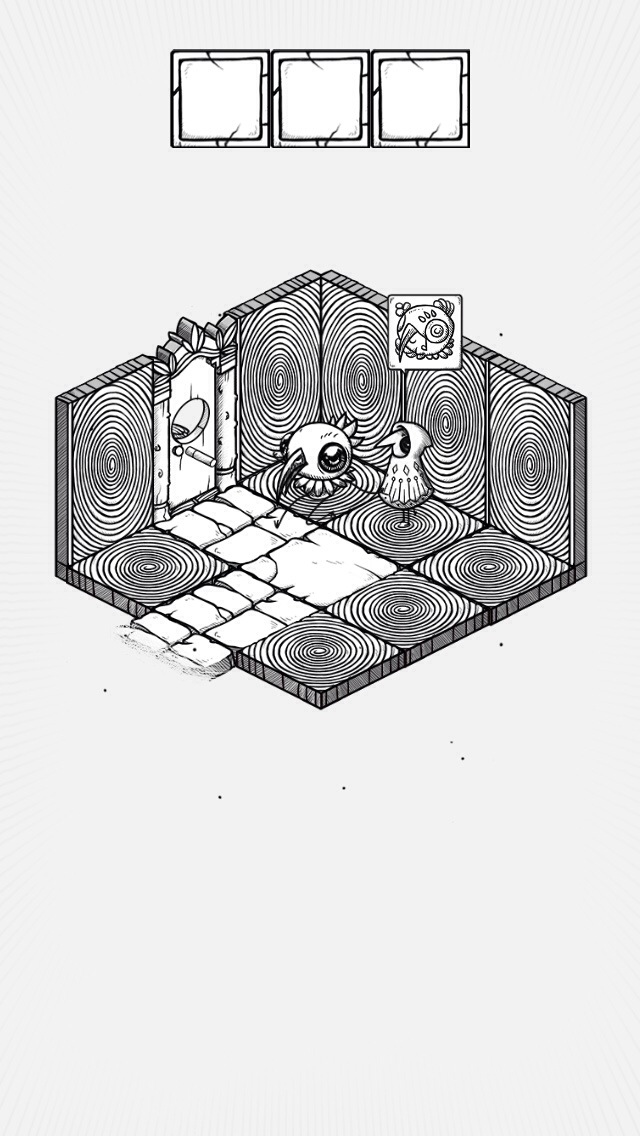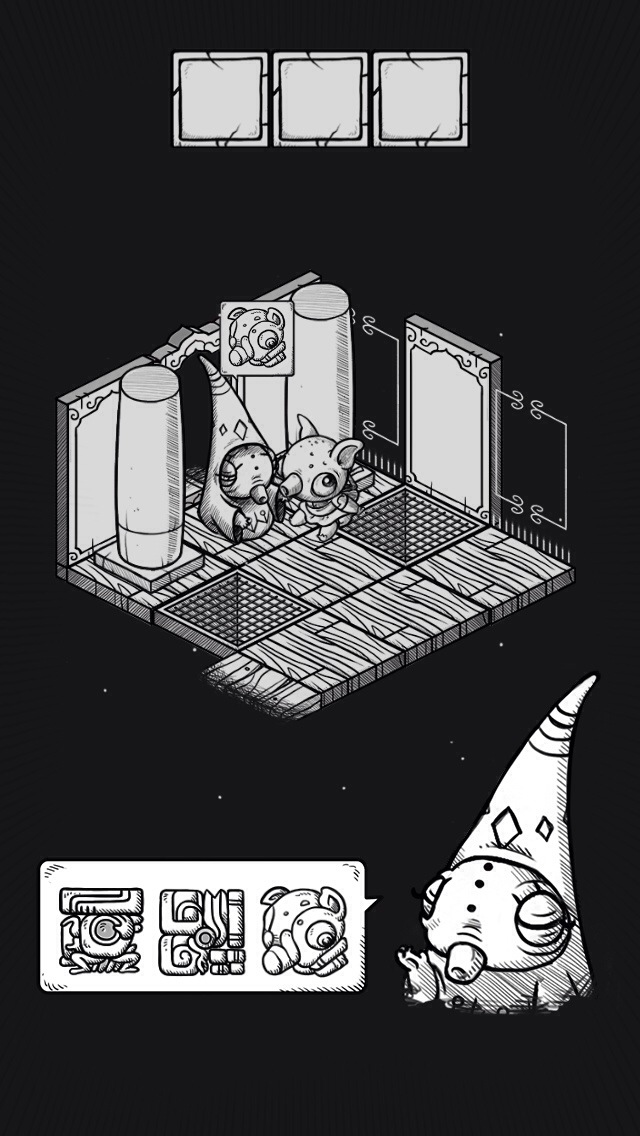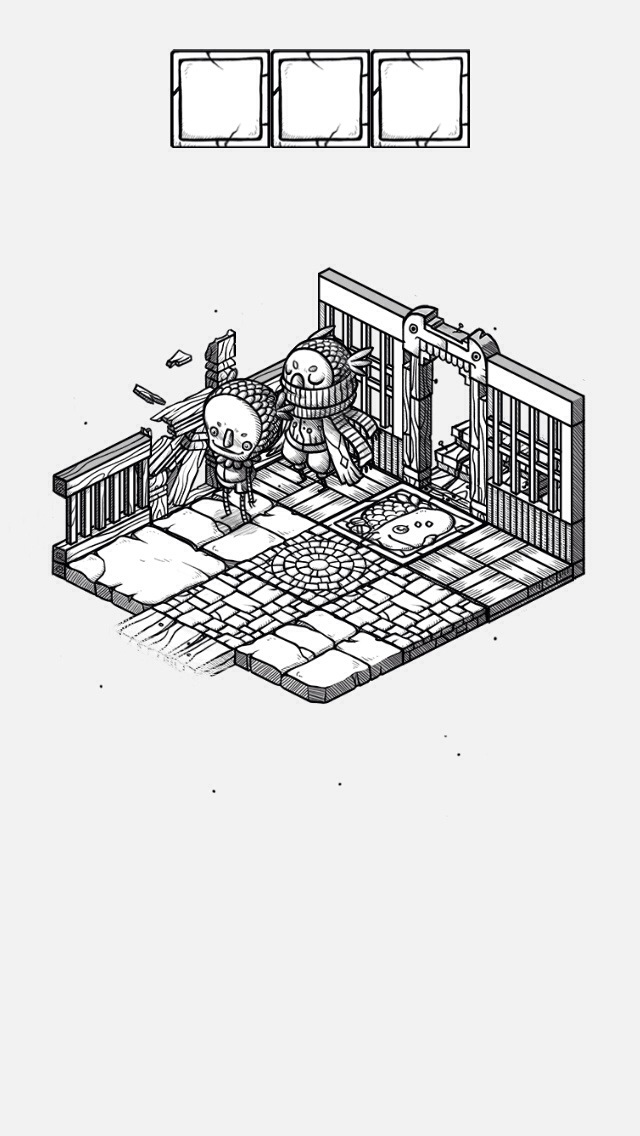 Maps?
Tips:
***WARNING: Sharks – If you talk to one, you revert back to the first animal. So make sure that's what you want!***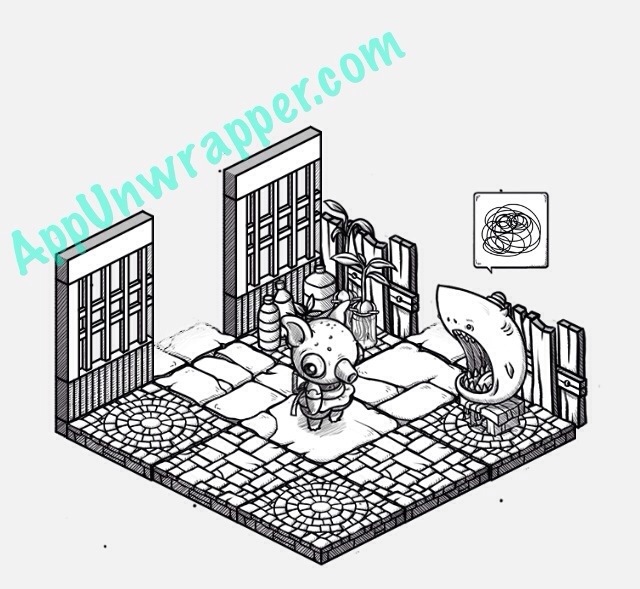 The pillars: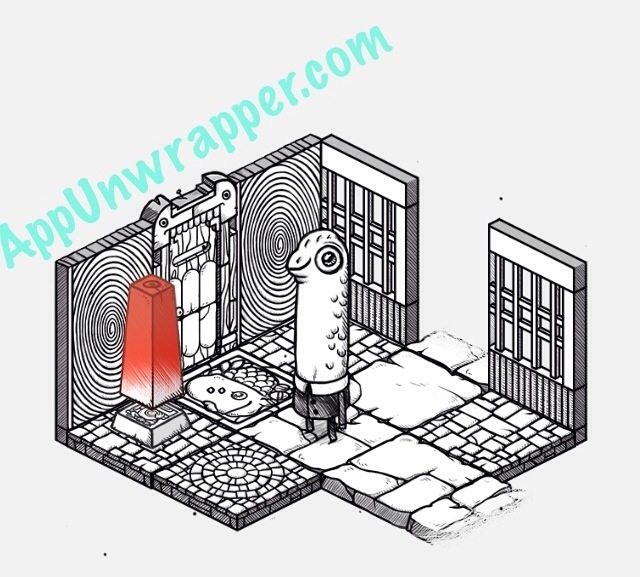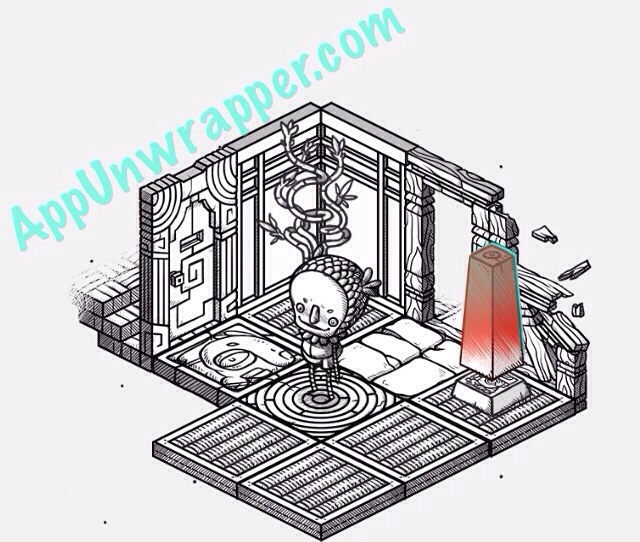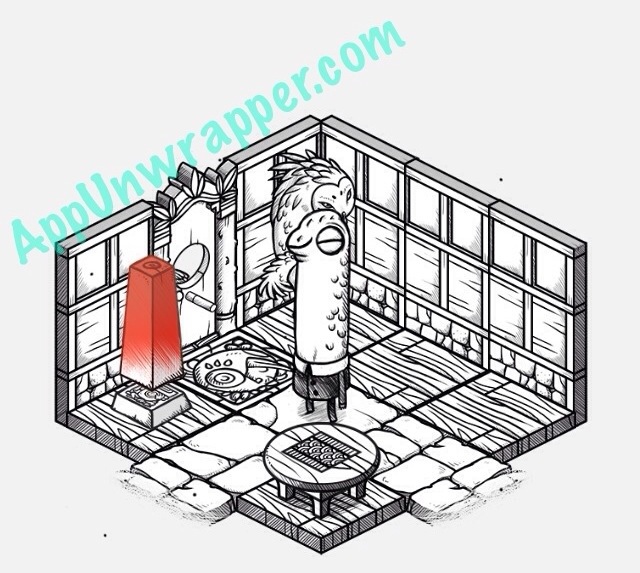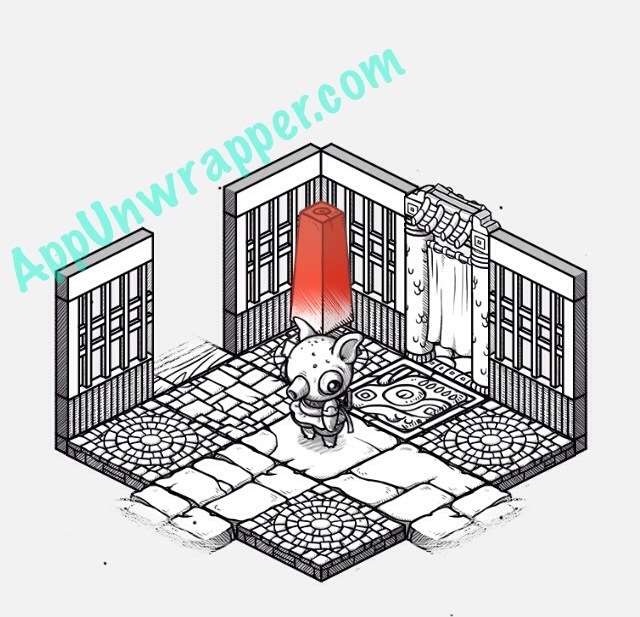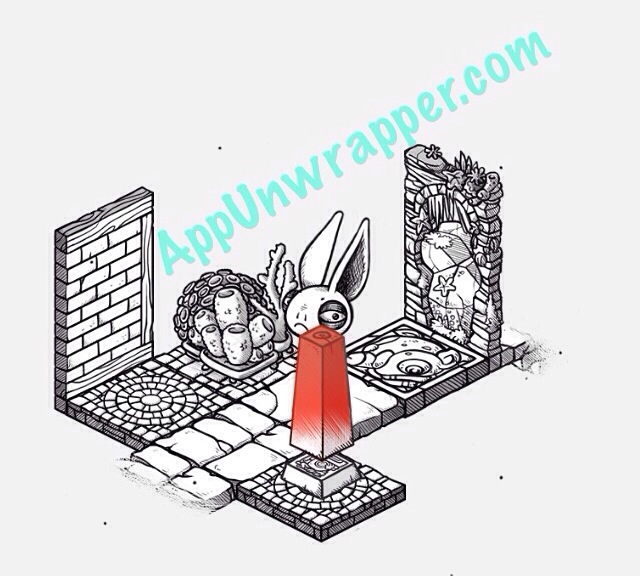 **To get through each door for the pillars, you'll usually need to find one token in the previous world you were in, one in the original town (neutral ground) and one in the world where the door is located.
Locations for doors to pillars:
(Dino's world):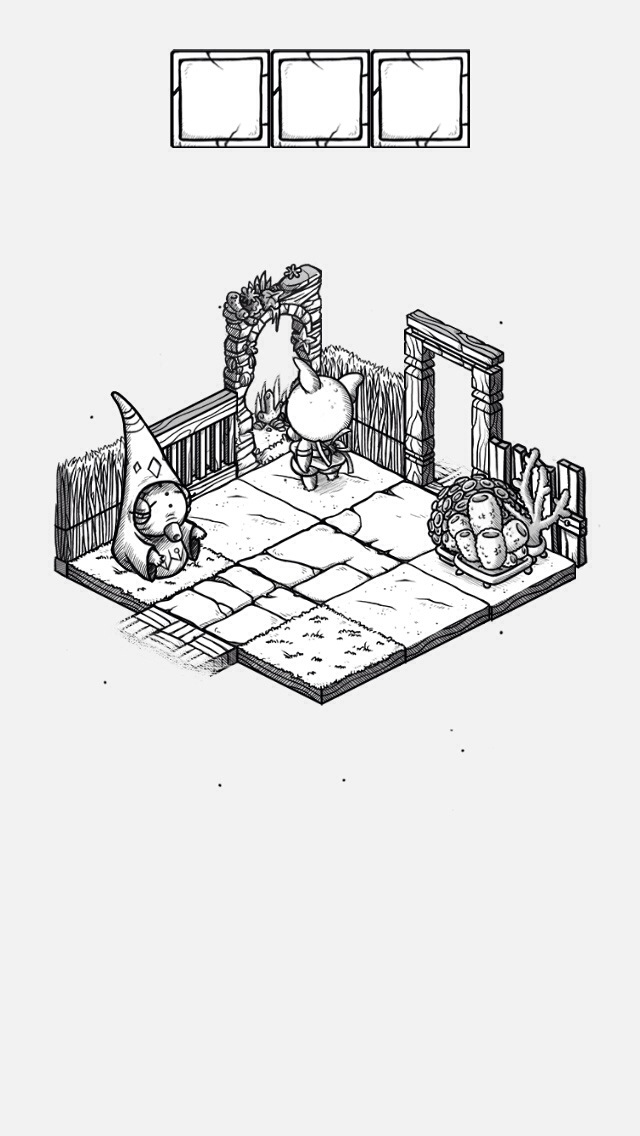 (Chicken's world):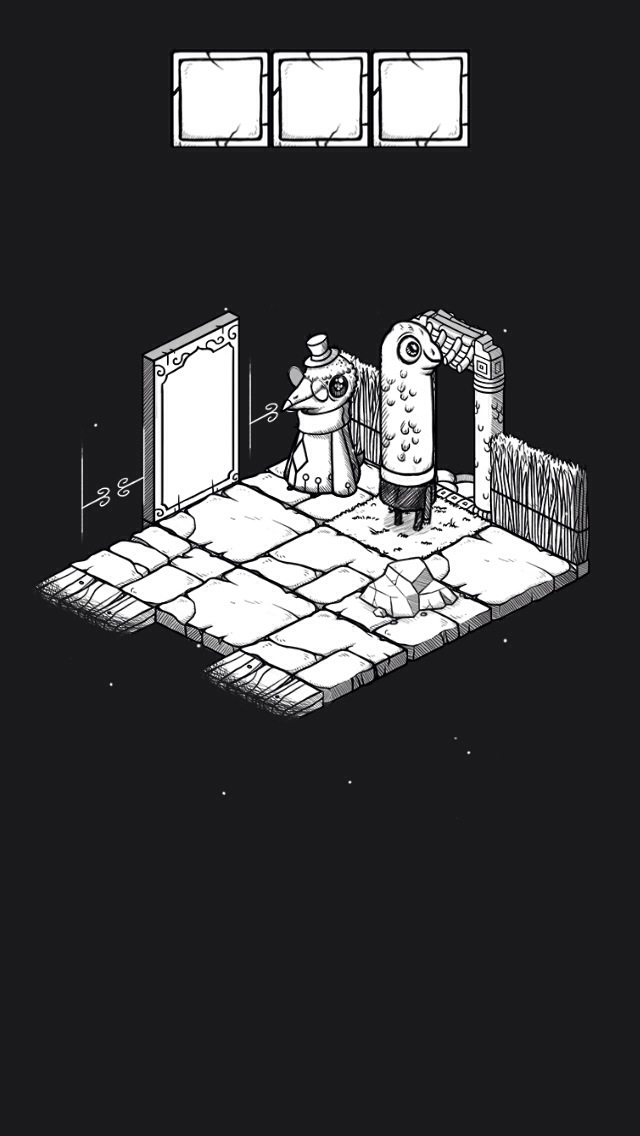 (Pig's world):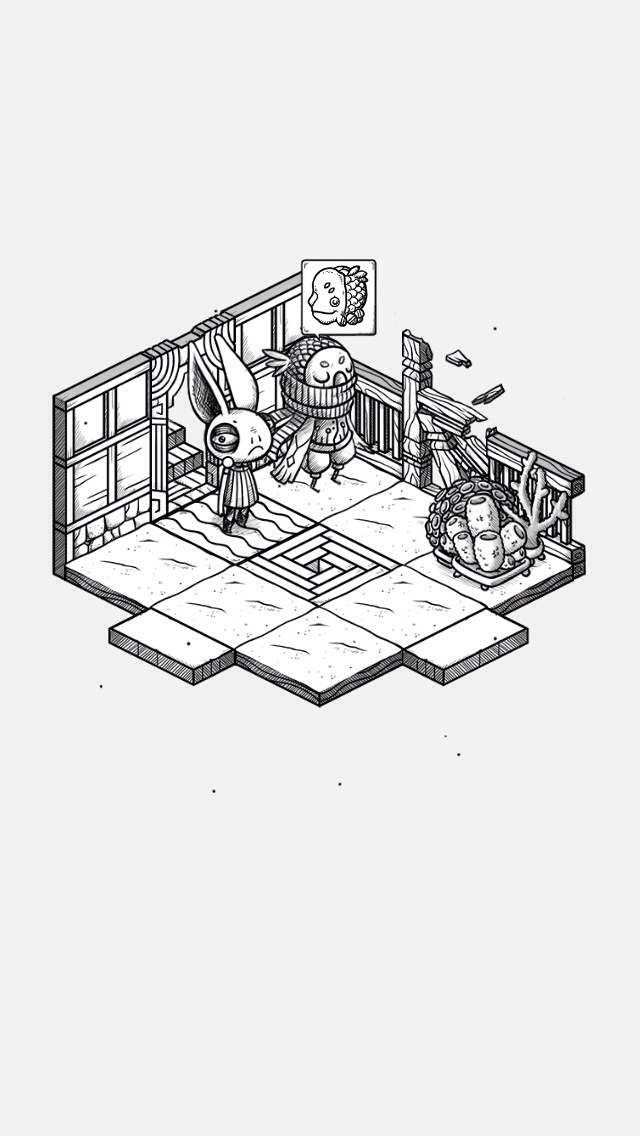 To turn from Dino into Pig, don't forget to pick up this pig token after you go from humanoid back to Dino: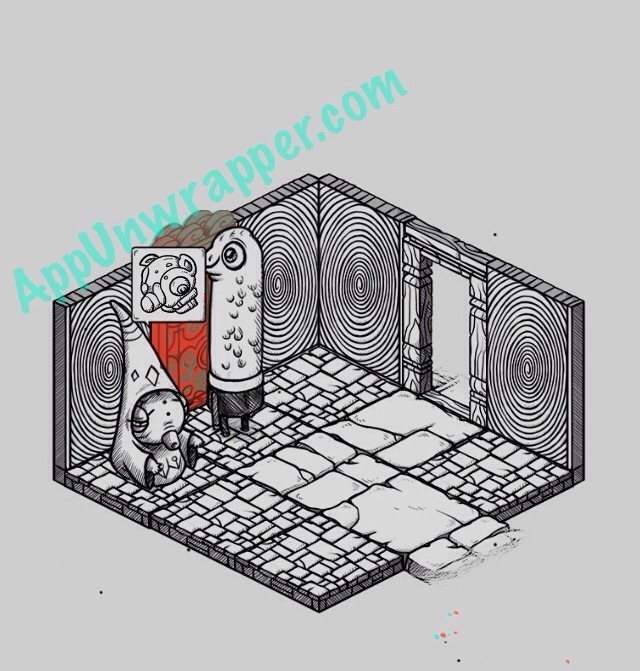 Once you get all five red pillars, change back into the fifth creature (humanoid) and head back to the red door. Now you can enter and see animated versions of the developers. Also, this: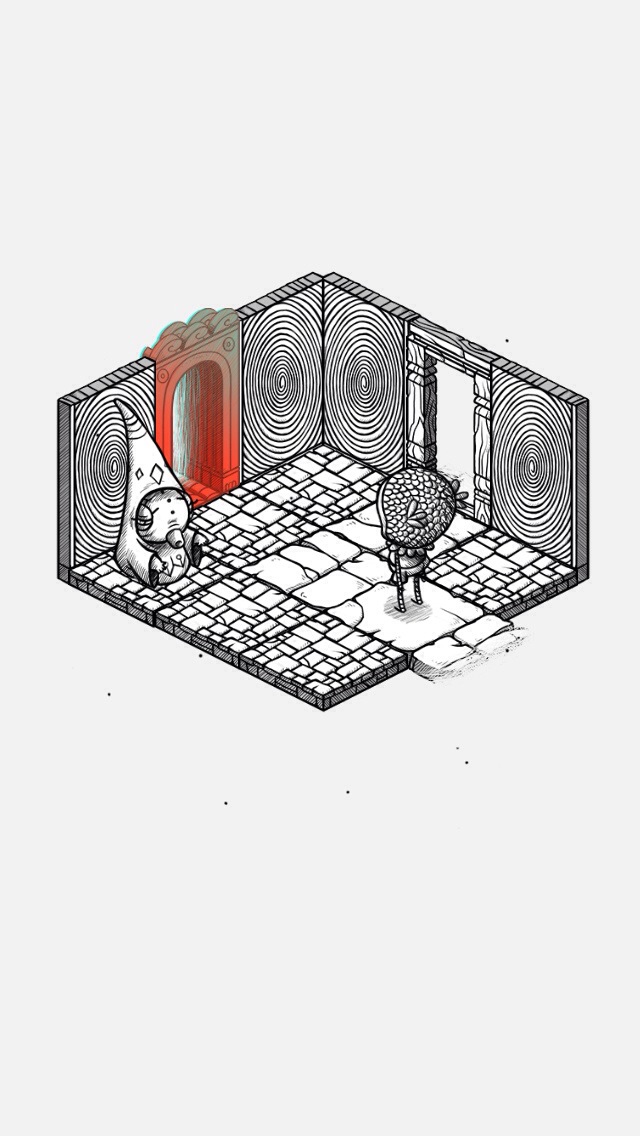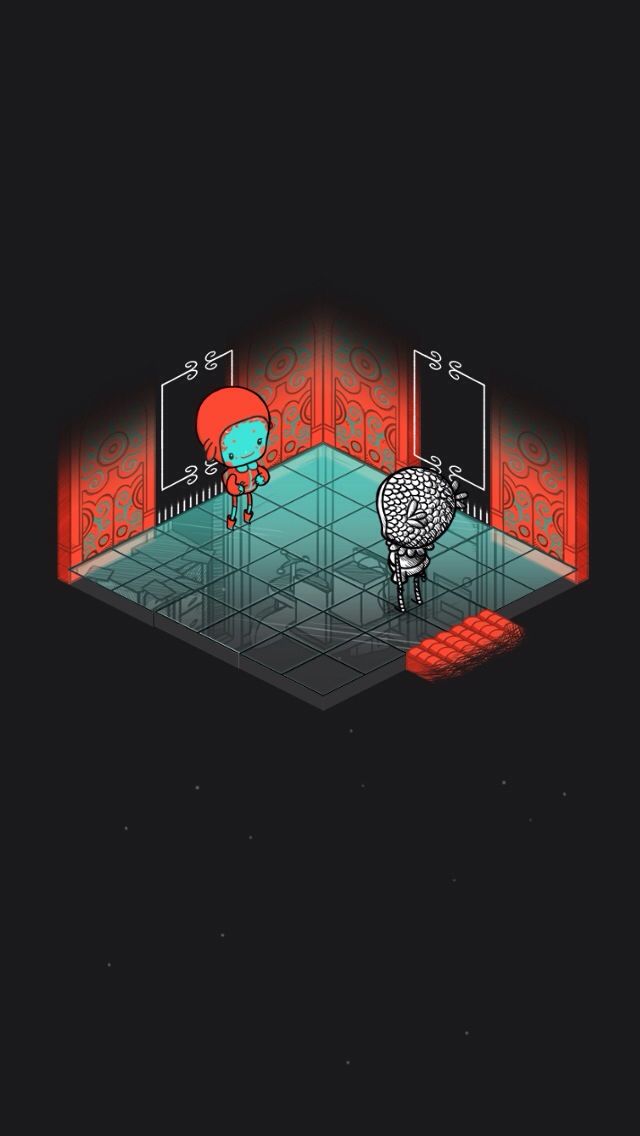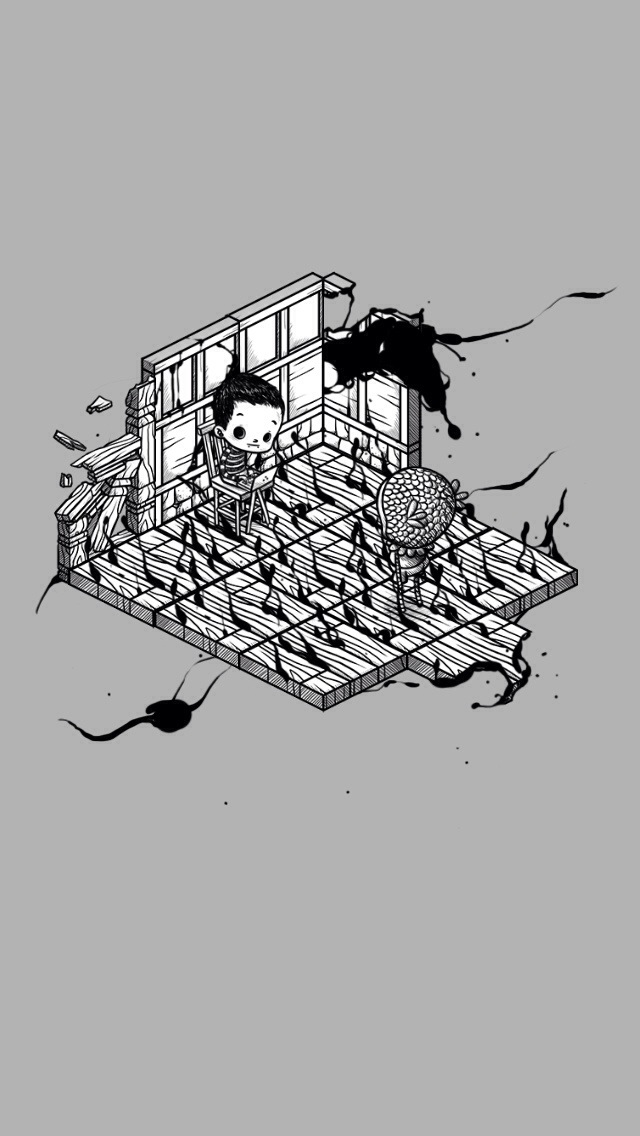 Bonus:
Once you complete the game, interact with the tree and you'll get some extra gameplay turning into a (cat)fish. 🙂 Find the three cats (you need to be the chicken to find them) and you'll turn into a cute little fish that can go through any doors. Get the first cat in Rabbit's world after turning into Chicken. Get the second on neutral ground (the main area), and the third in Chicken's world while still a chicken.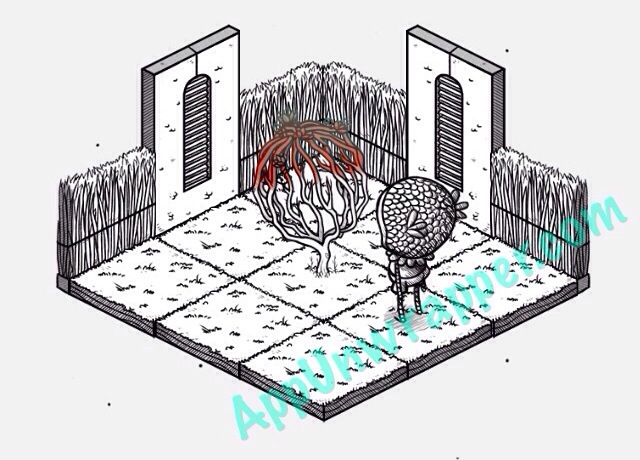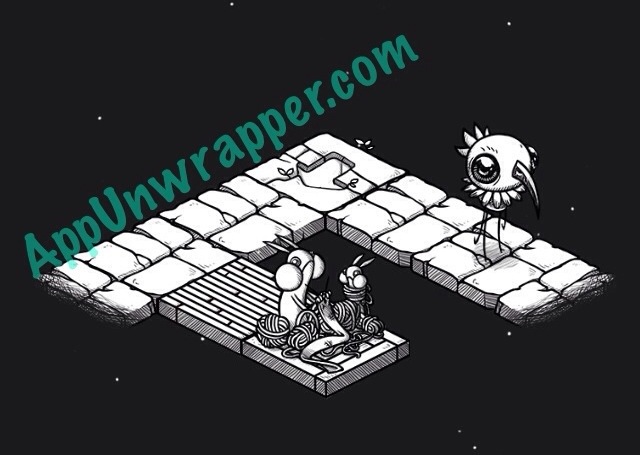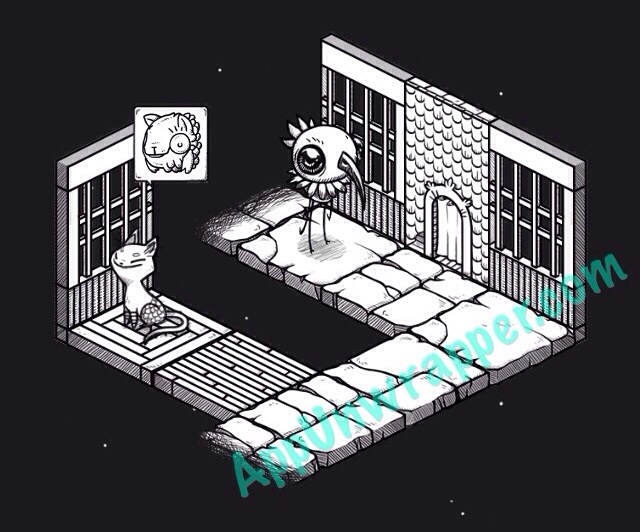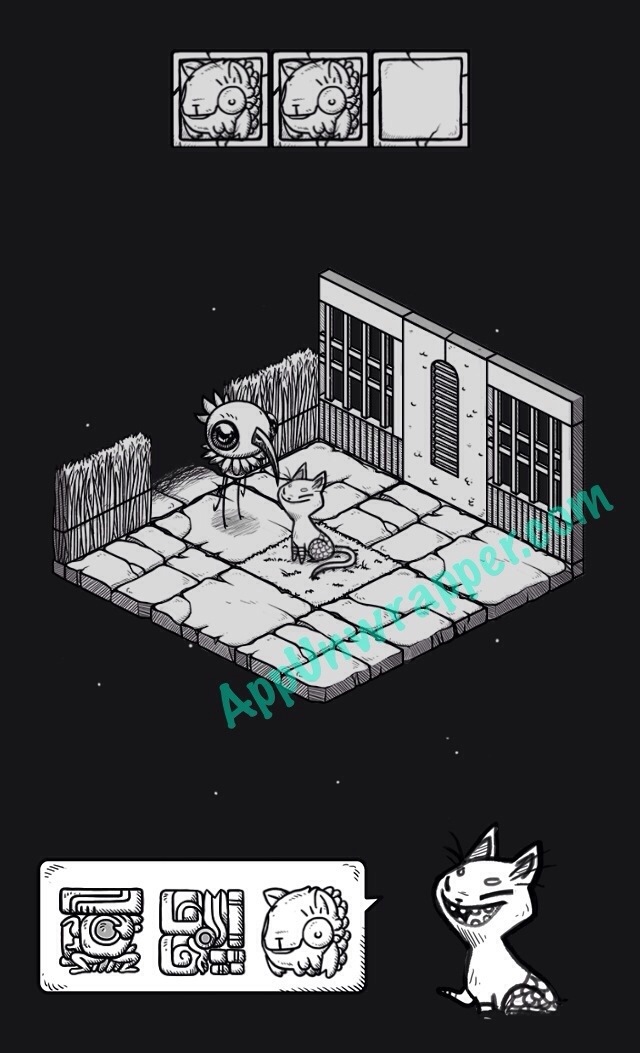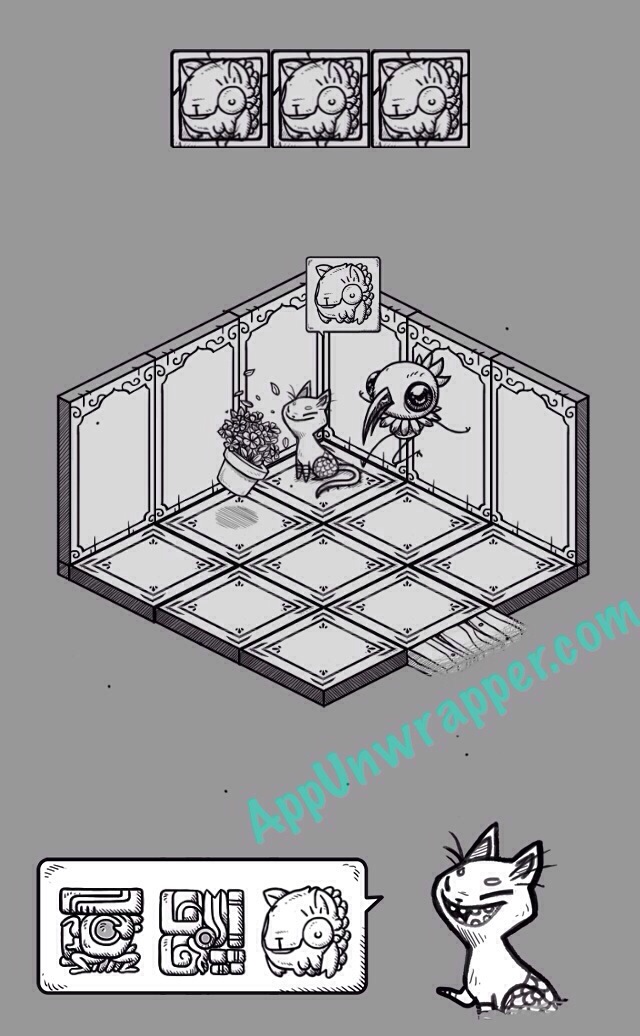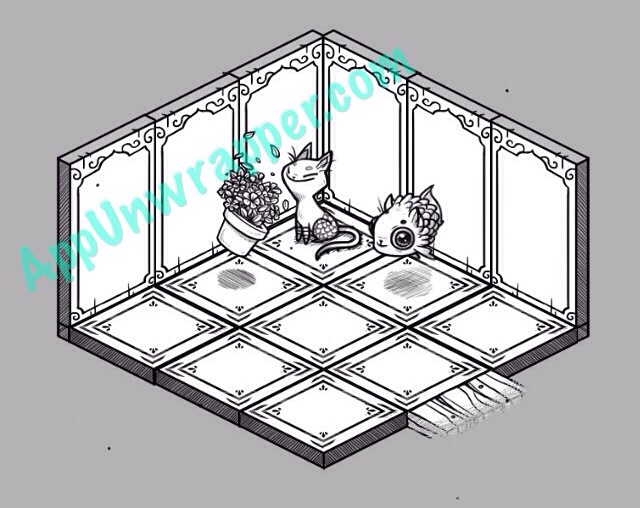 Also, in Pig's world, there's a wall that let's you walk out into space.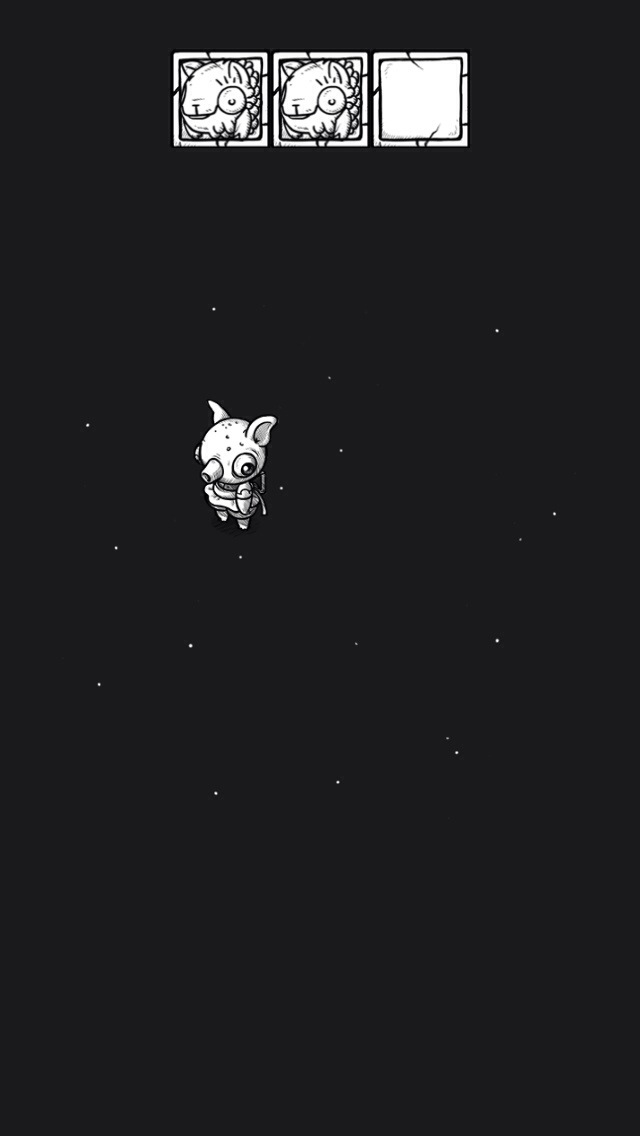 While looking for the cats, don't miss out on this room (also, interact with the plant to change the look of the room).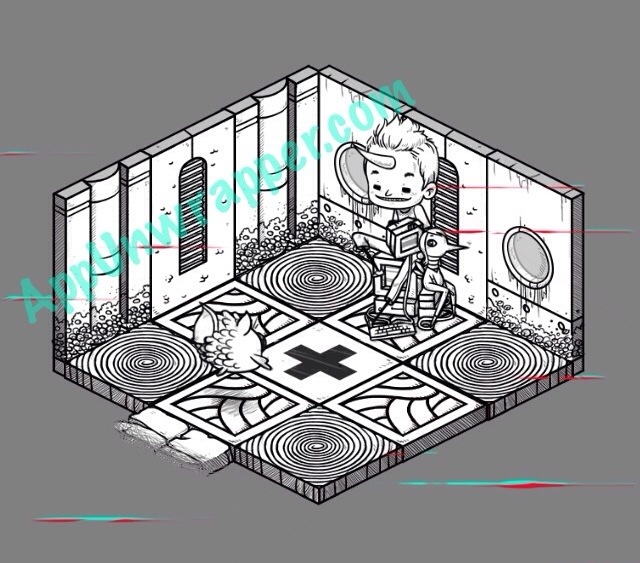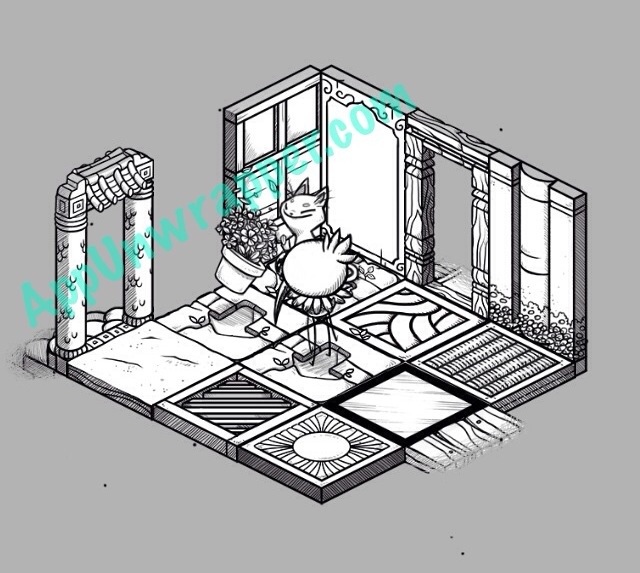 Once you're a (cat)fish, go back to the cat in Rabbit's world and there's a small doorway you can access. There is a seemingly endless maze inside.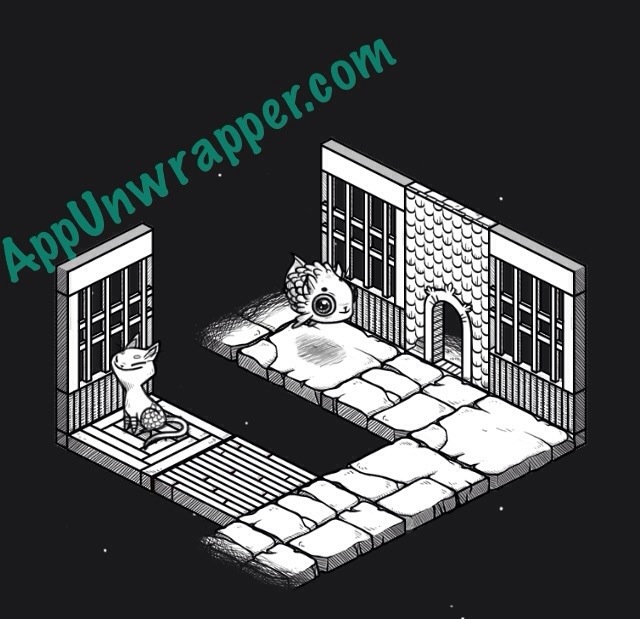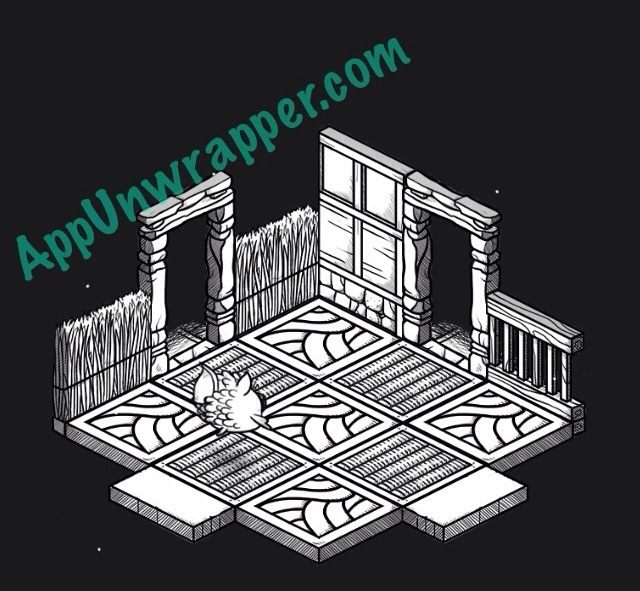 There's a new content update! Continue to the Nastazie Biblioteca walkthrough.
If you liked this game, you might also like Monument Valley.