Level 2:
This level is much bigger, spanning three screens and involving more bugs. You start as either a cricket or a baby grasshopper (not sure which), and you need to complete and wake the big grasshopper by finding its missing legs.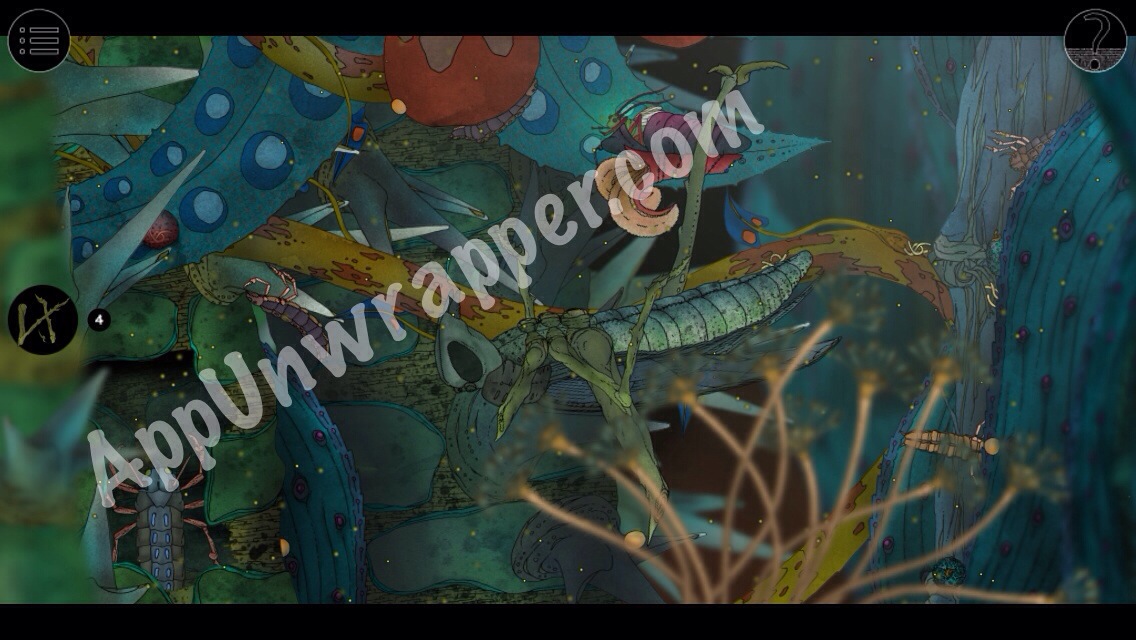 Wake the firefly (lightning bug) in the bottom left corner. Find the (dead?) fireflies for it: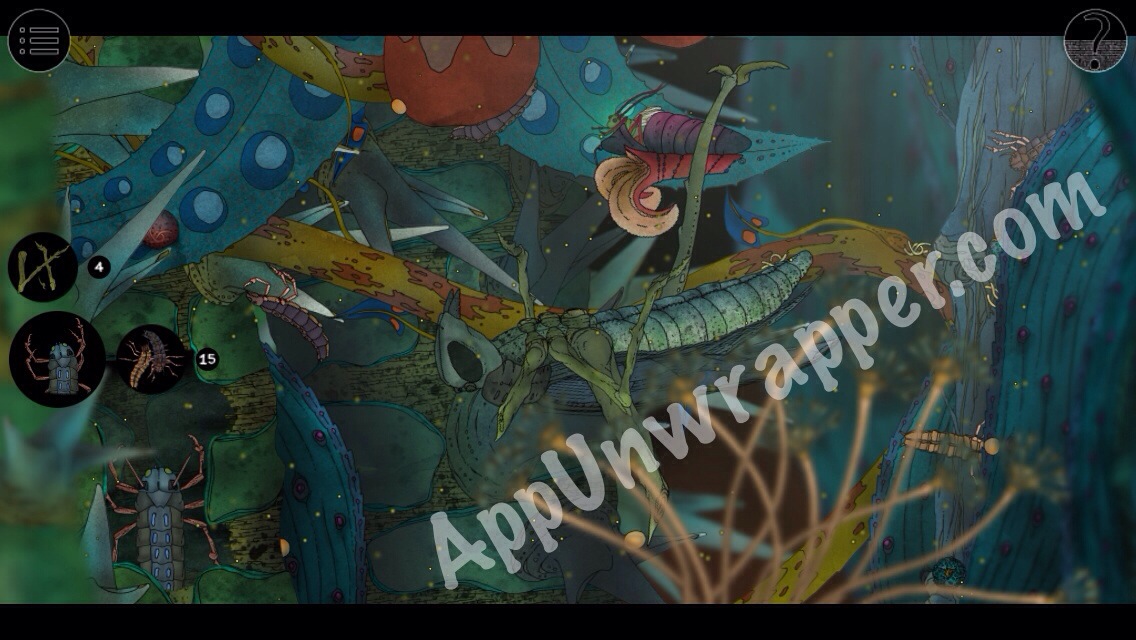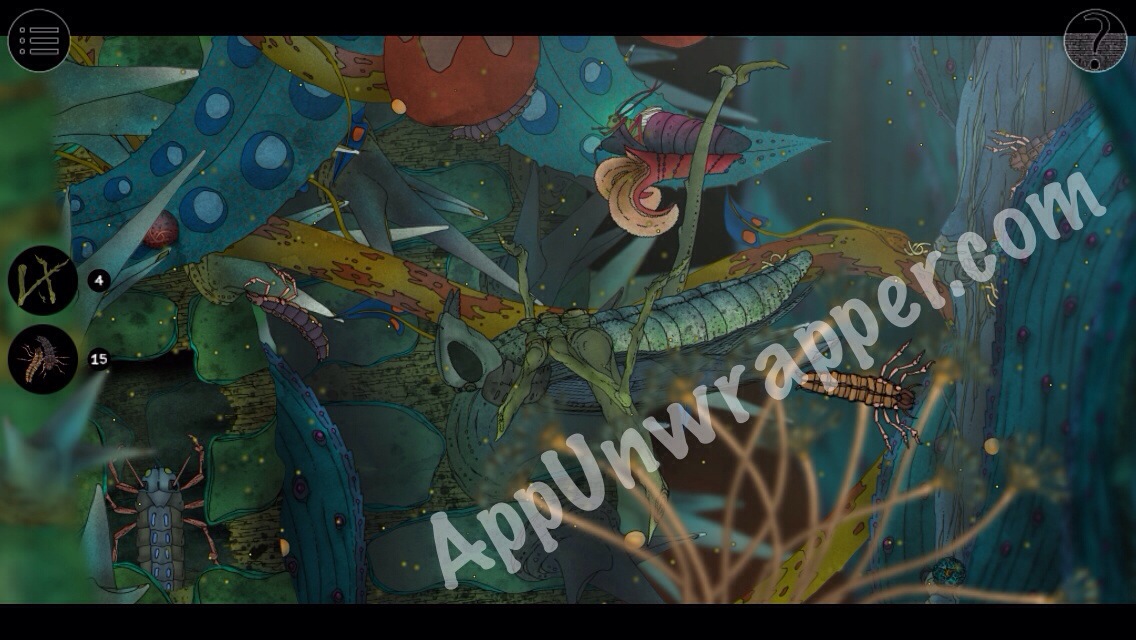 Wake the small cricket/grasshopper which is hiding in a flower. This is the only big you have control over here. Swipe your finger and hold to make him move up into the screen above.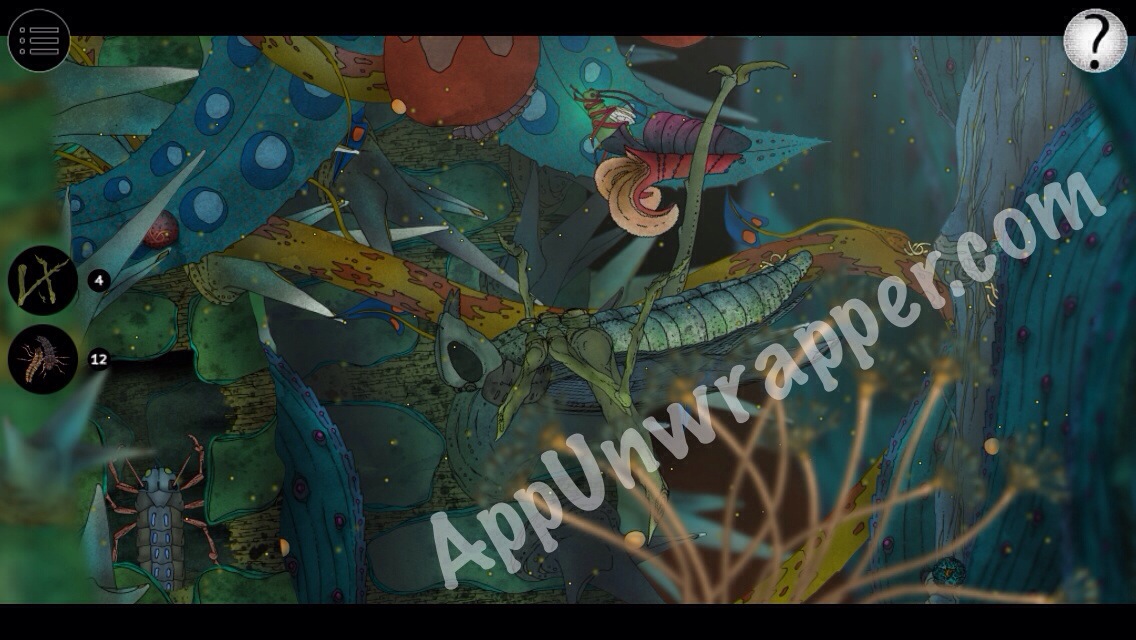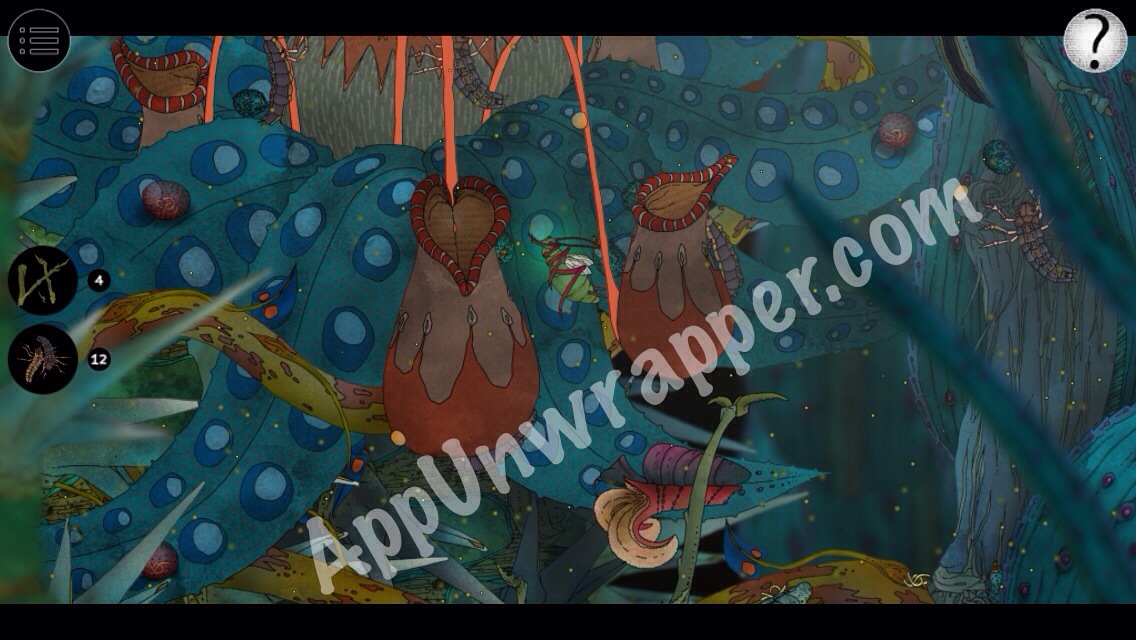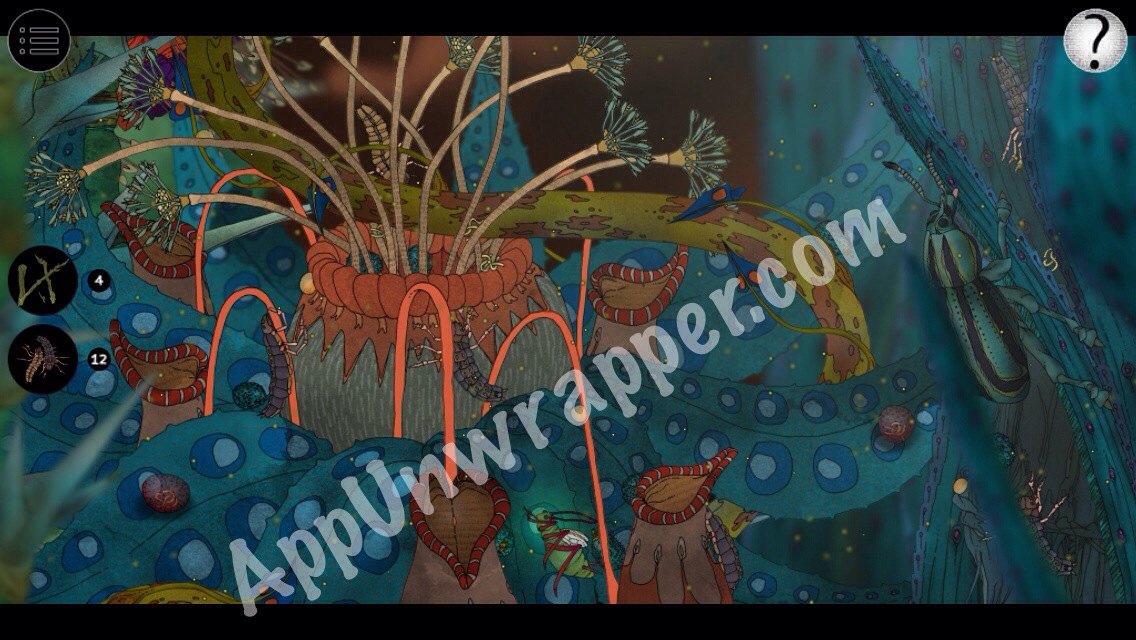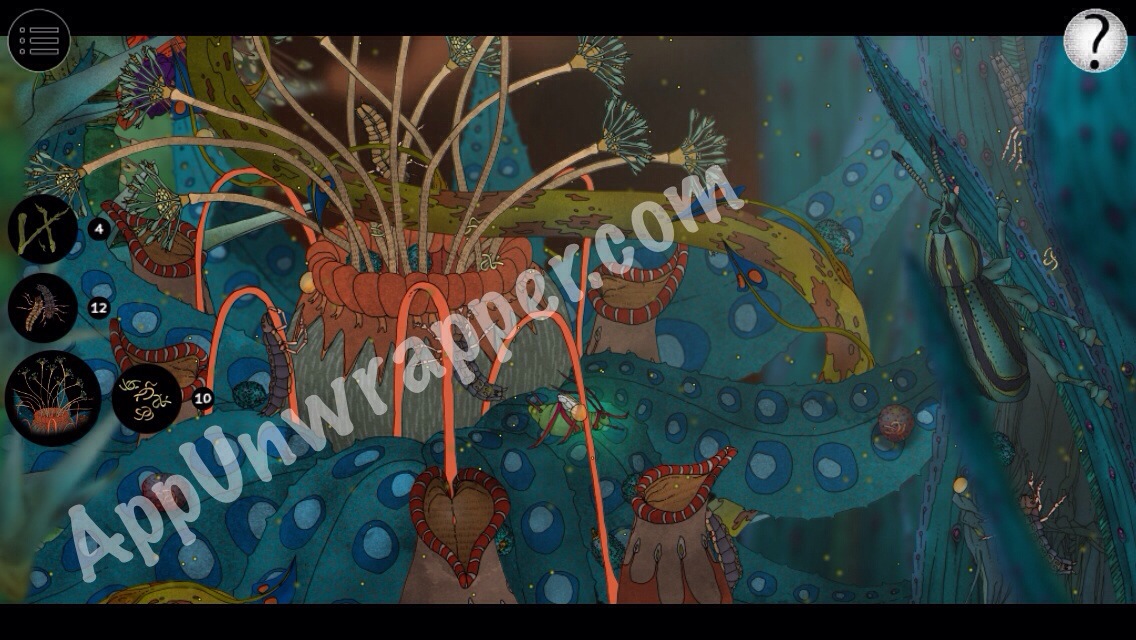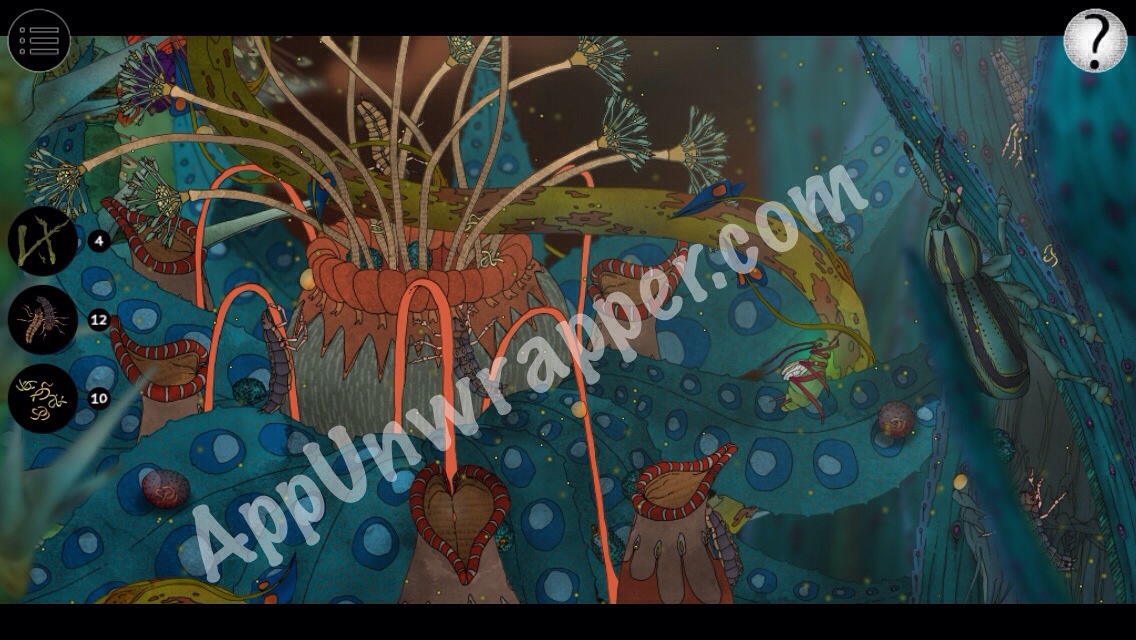 Tap on this next bug that's blocking your way. Find the blueish circles so he'll move and let you through.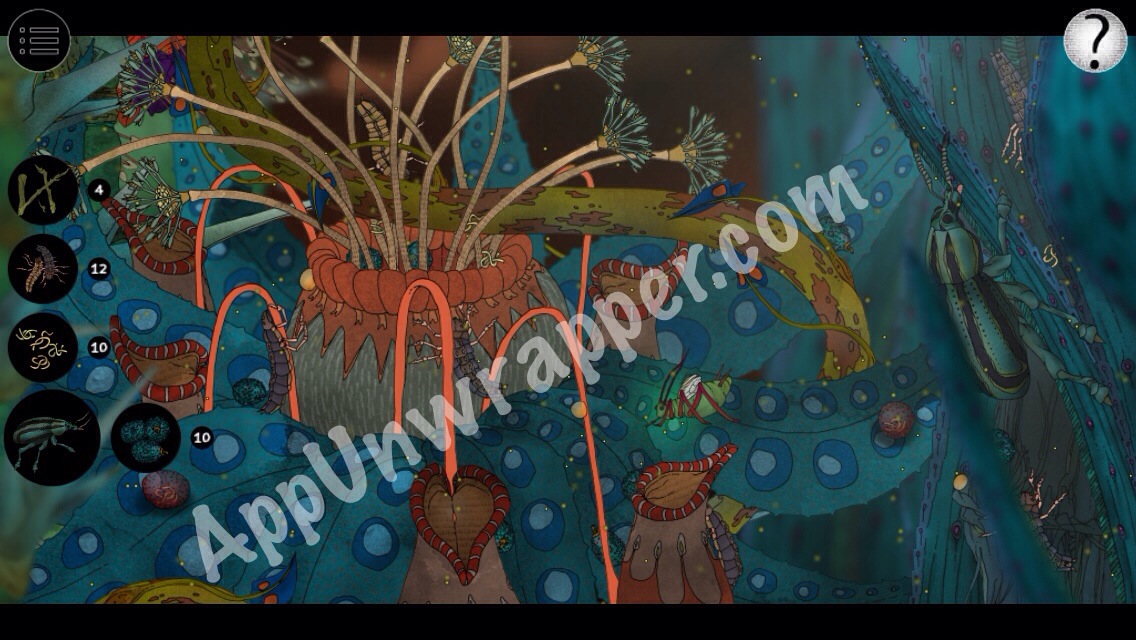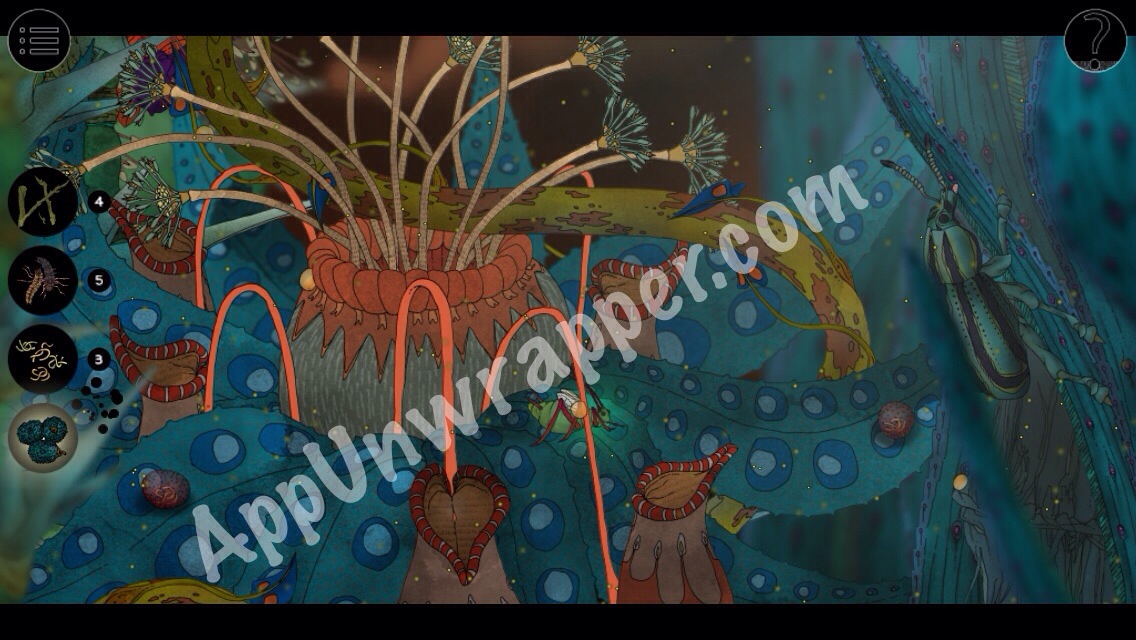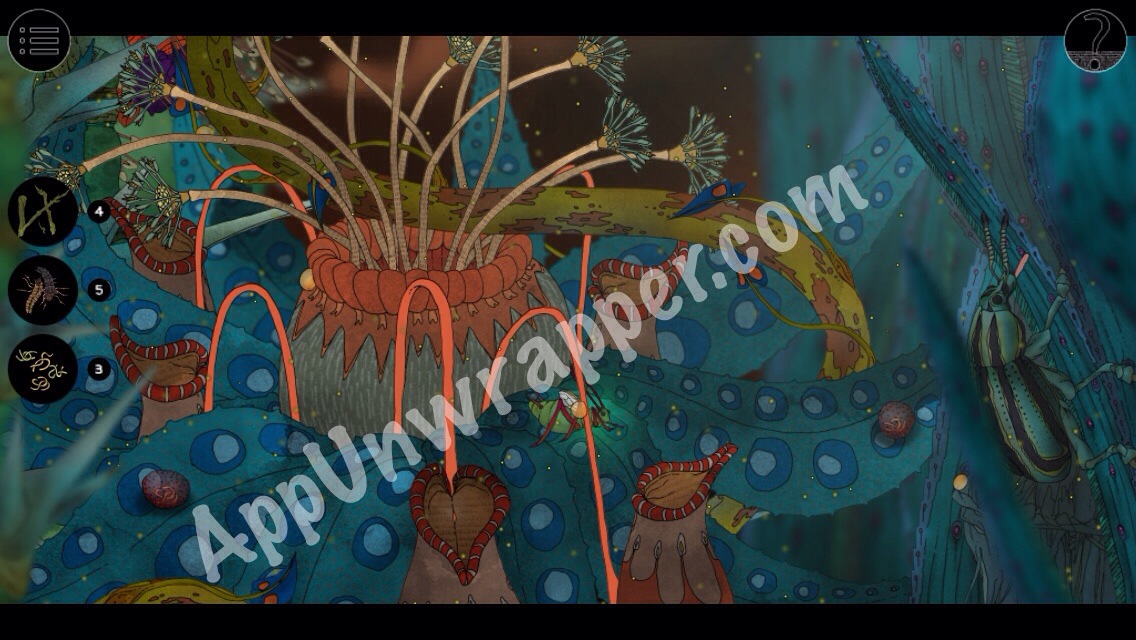 Continue upwards to the next screen.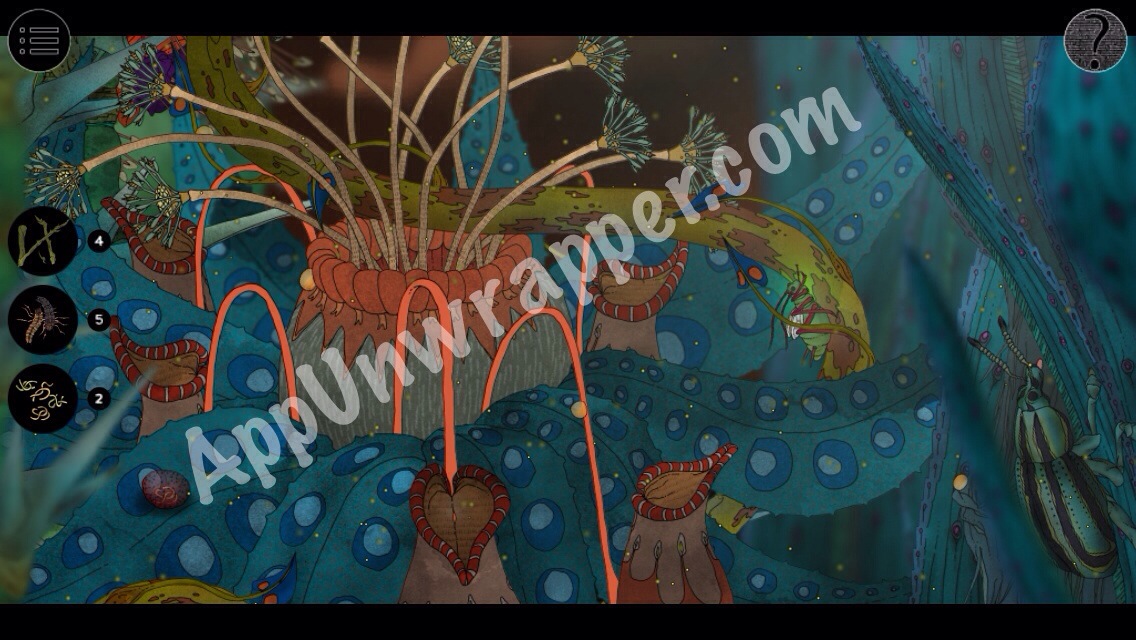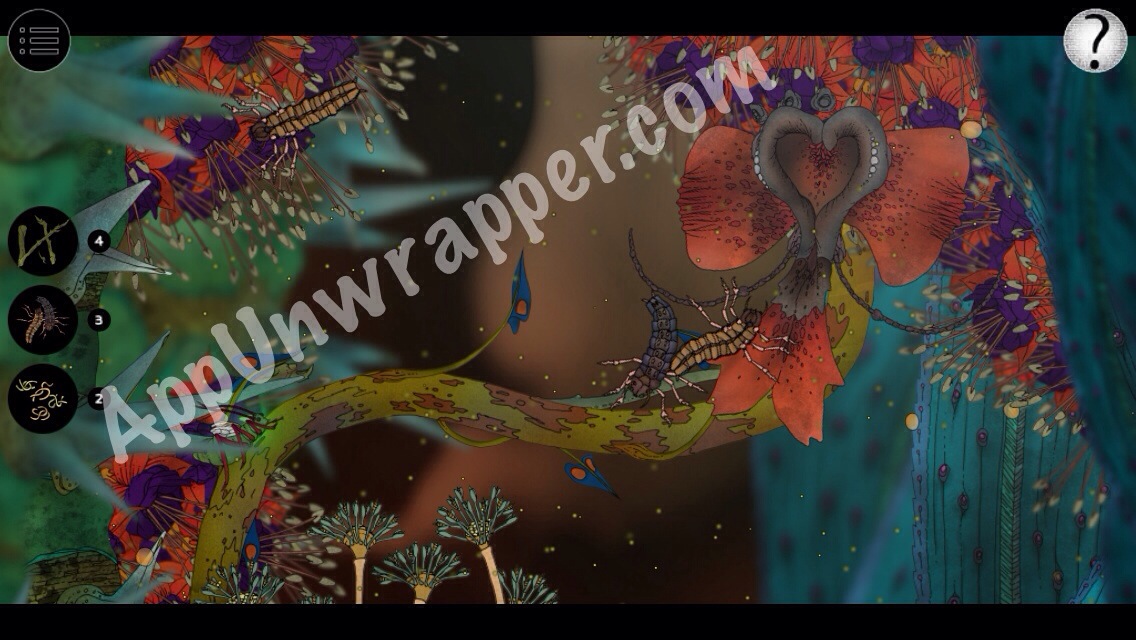 Collect the last of the fireflies and go back down to tap on the firefly.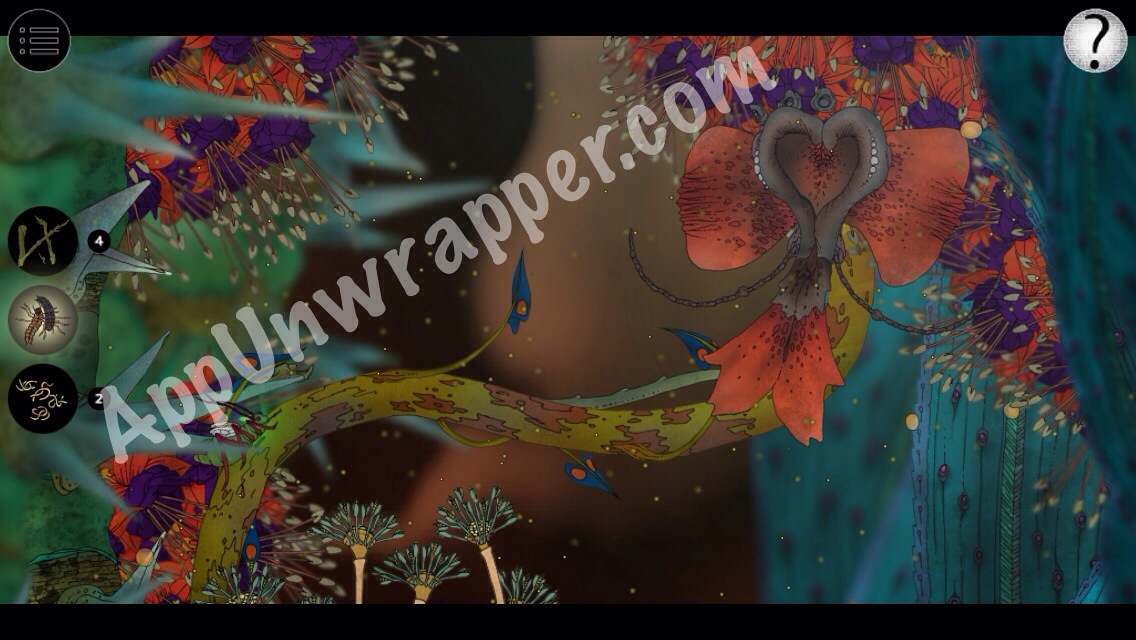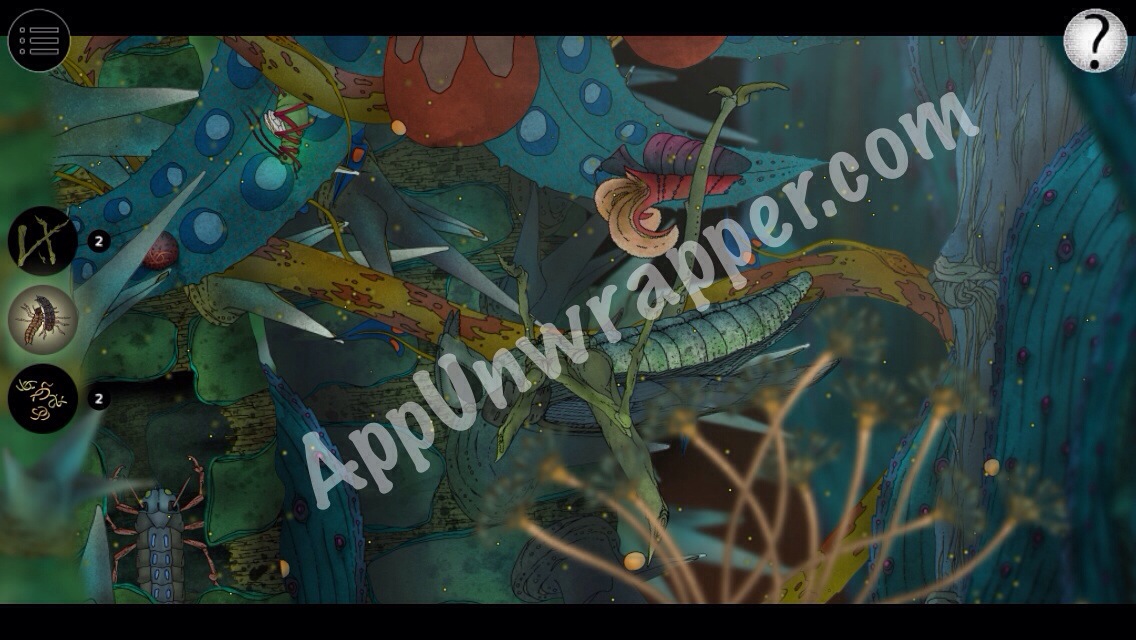 Now you have to play a Simon Says tapping game. You'll have three different sequences to follow. The game will light up some fireflies and you have to then tap them on that order. If you get any wrong, you have to start from the very beginning. Once you complete it, you'll get another grasshopper leg.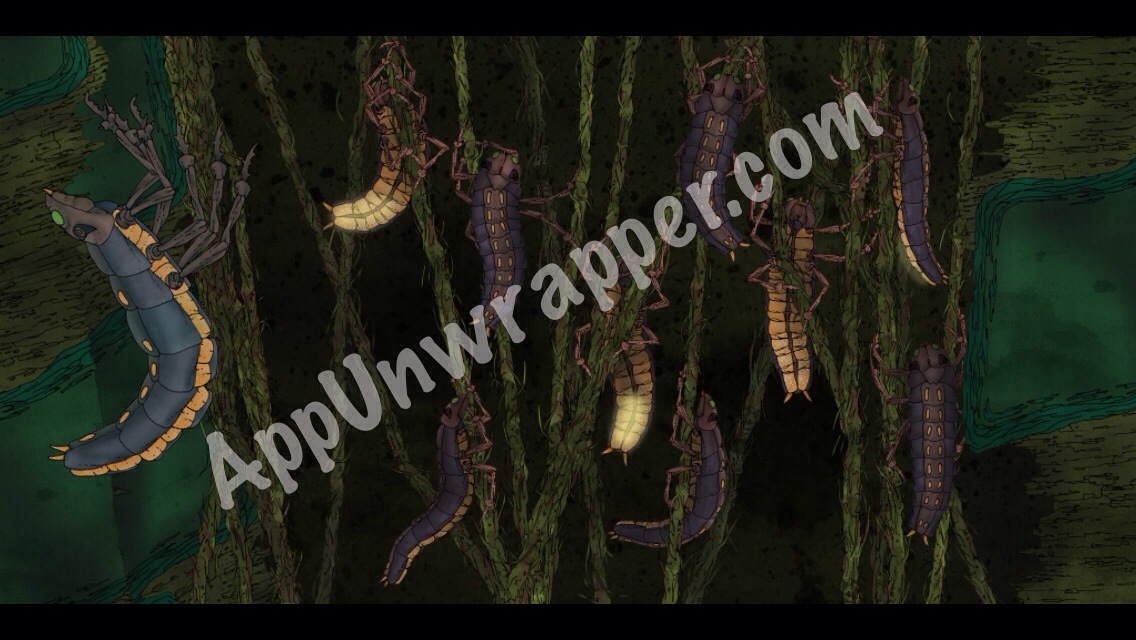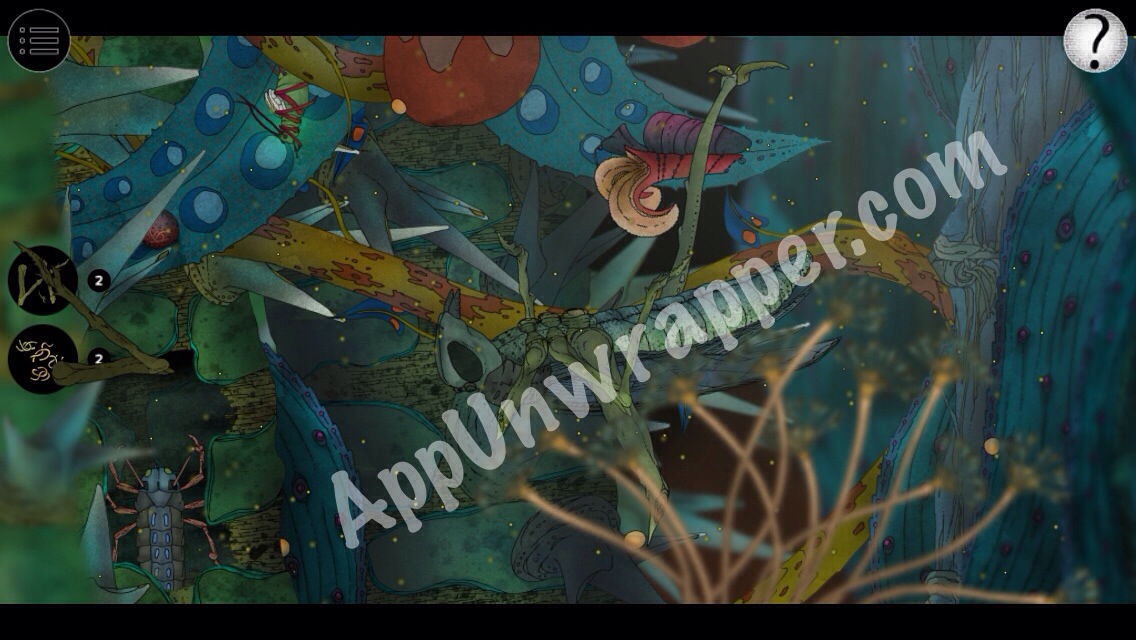 If you're missing those squiggly things, don't forget that some of them are trapped in little balls of liquid. Drink up the liquid to get to them.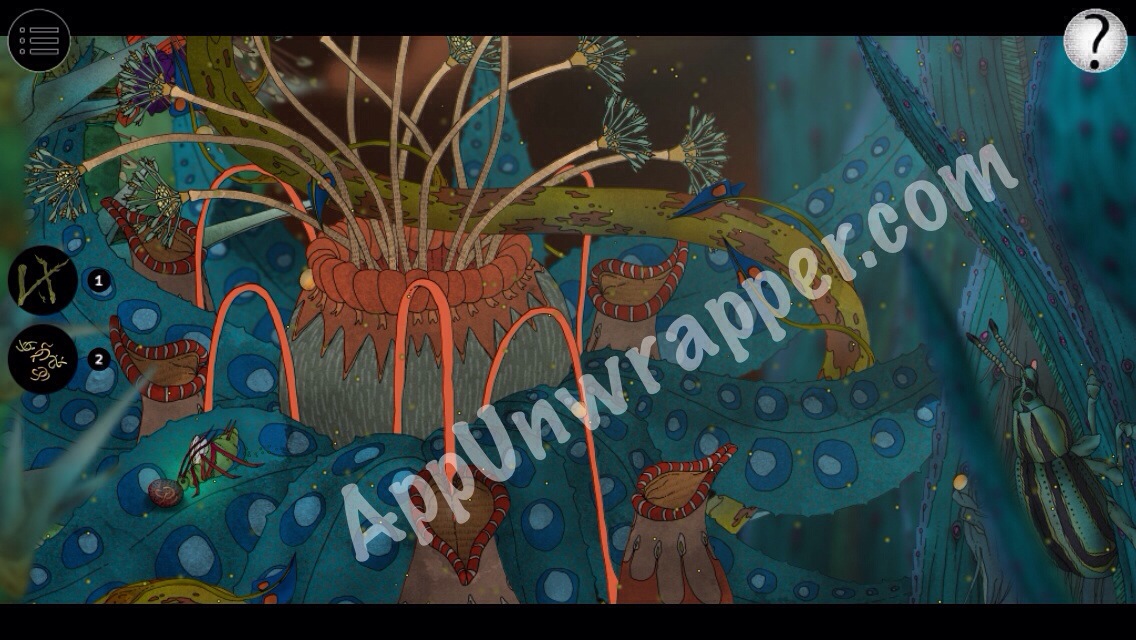 Once you get all the squiggly things, take them to the flower and solve the flower puzzle. This is like a pipe or flask puzzle where you need to rotate the pieces so red leads to red, blue leads to blue, etc. Sorry, I didn't get a screenshot of the finished puzzle: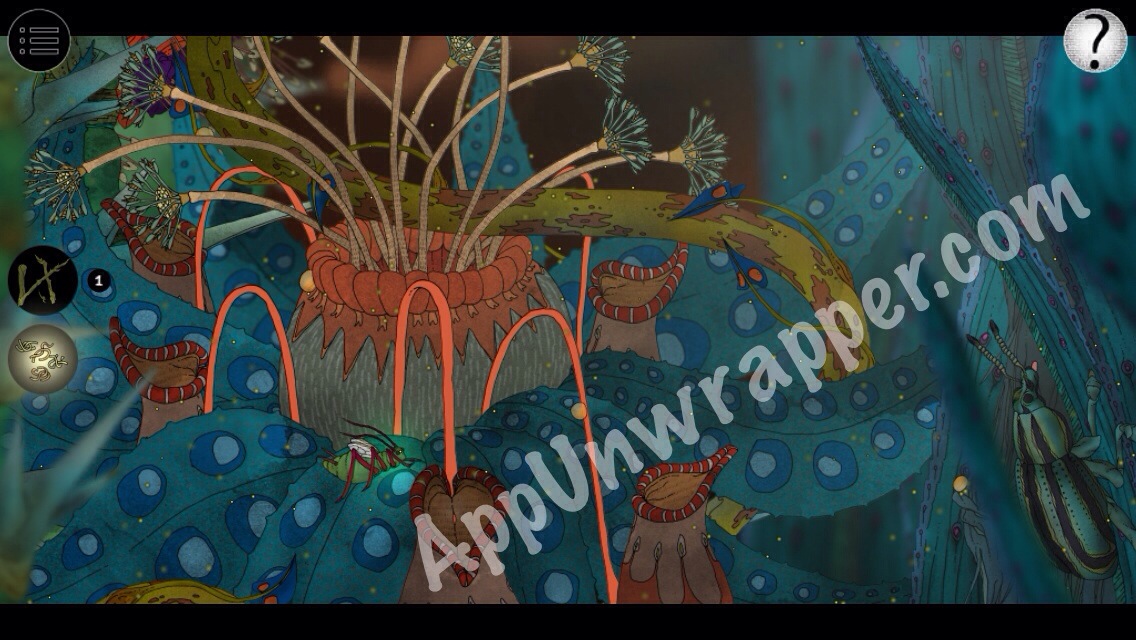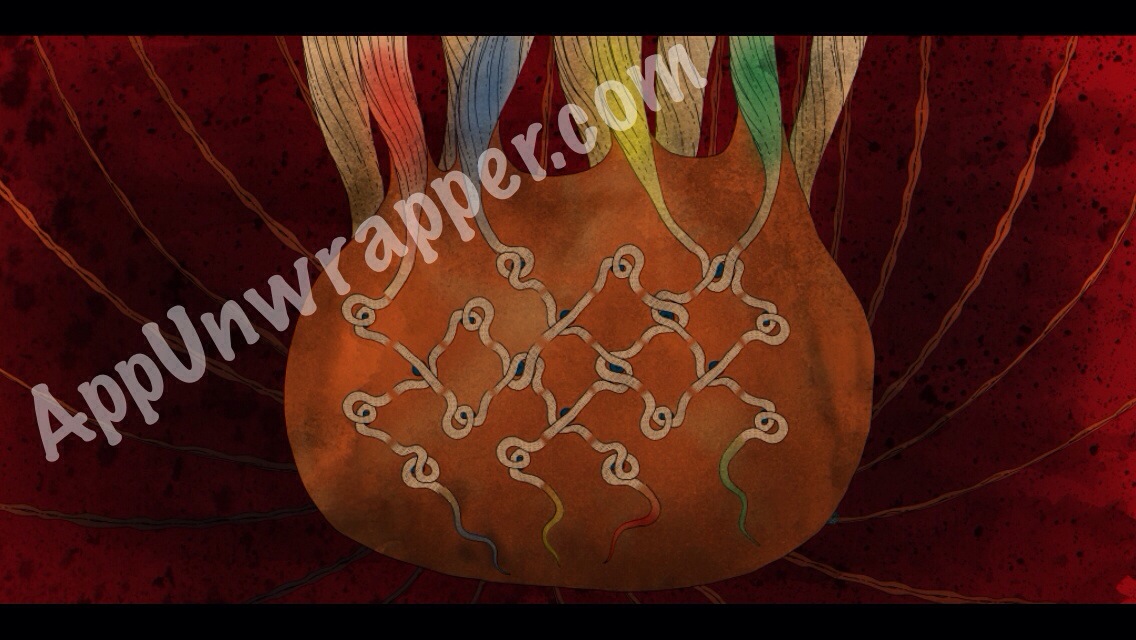 Now you get the final grasshopper leg from the flower.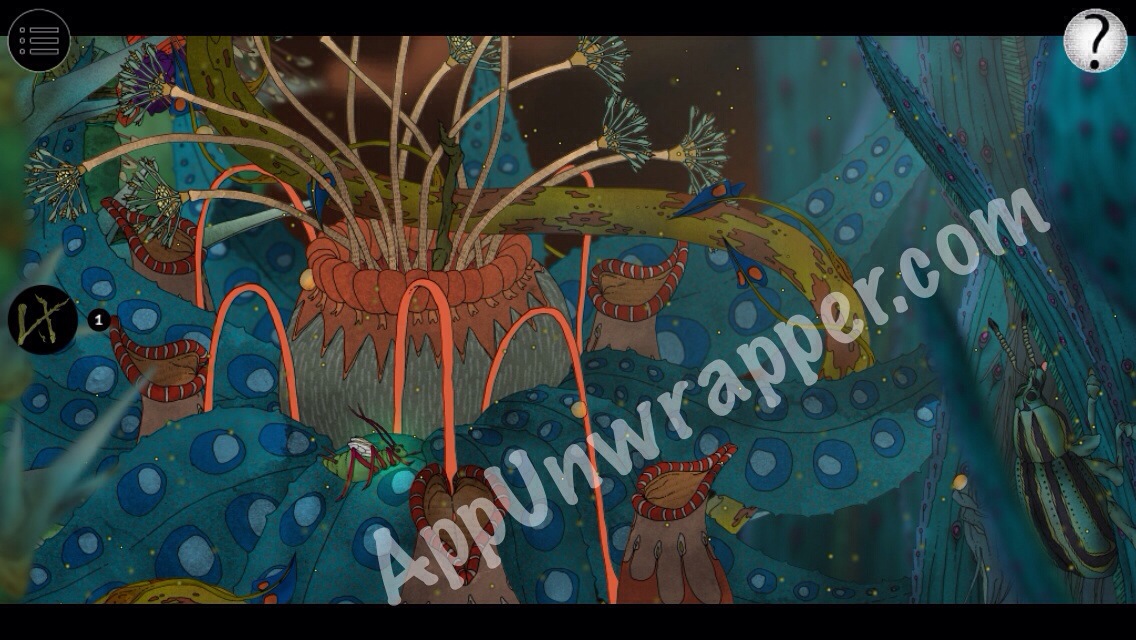 Go to the grasshopper. Now you need to find all the little off-white circles.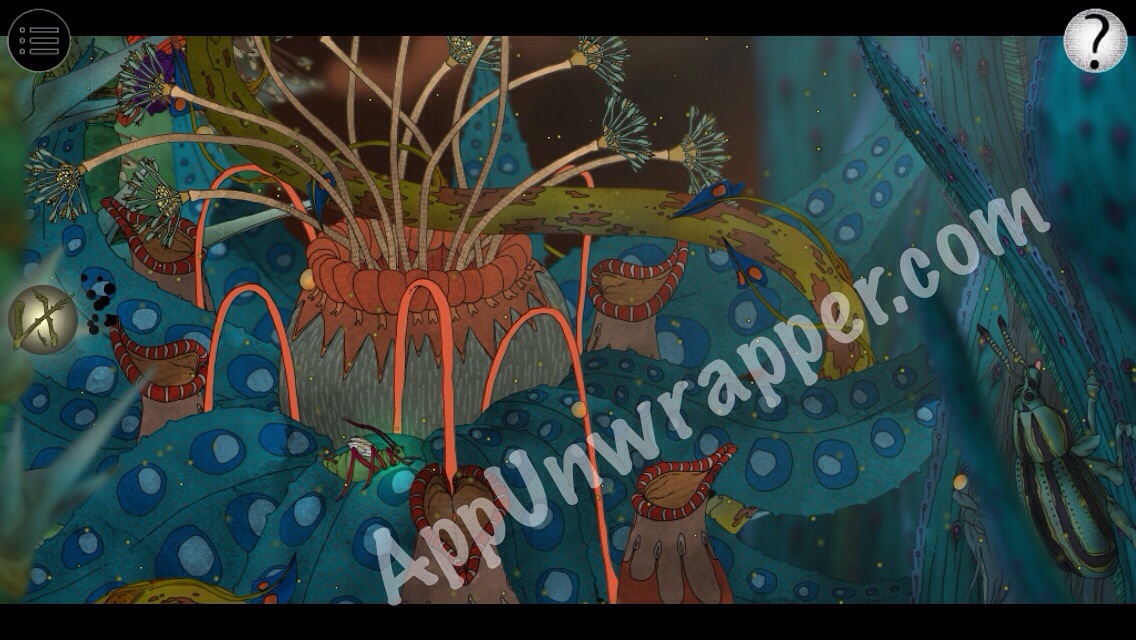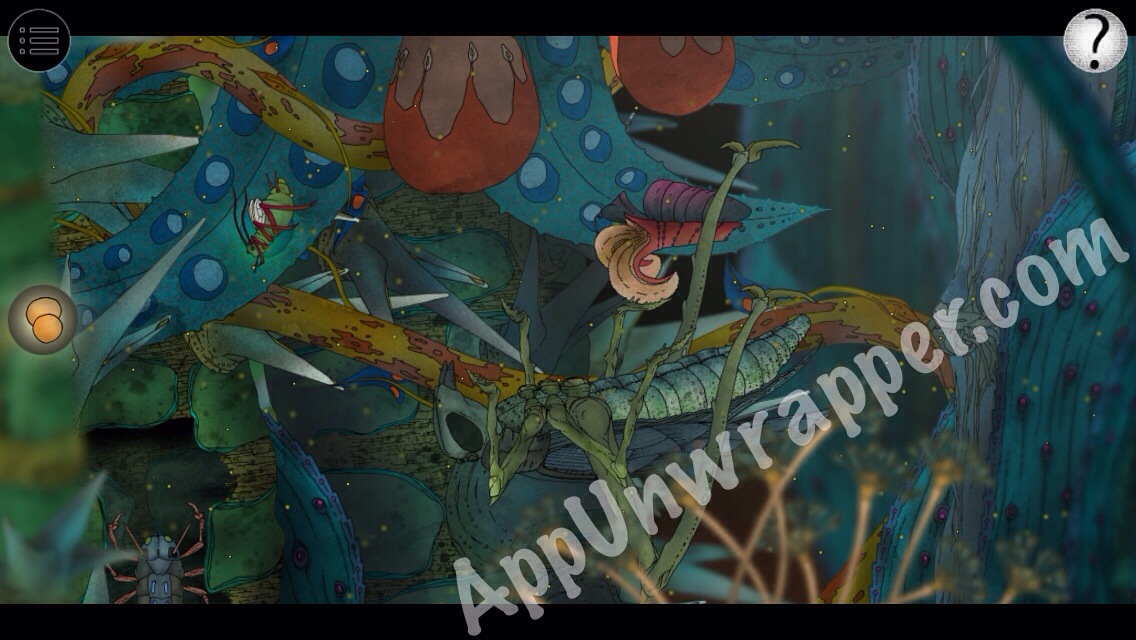 Once you have them all, tap on the big grasshopper to make him glow green. Walk the little grasshopper/cricket to the green glow to complete the level.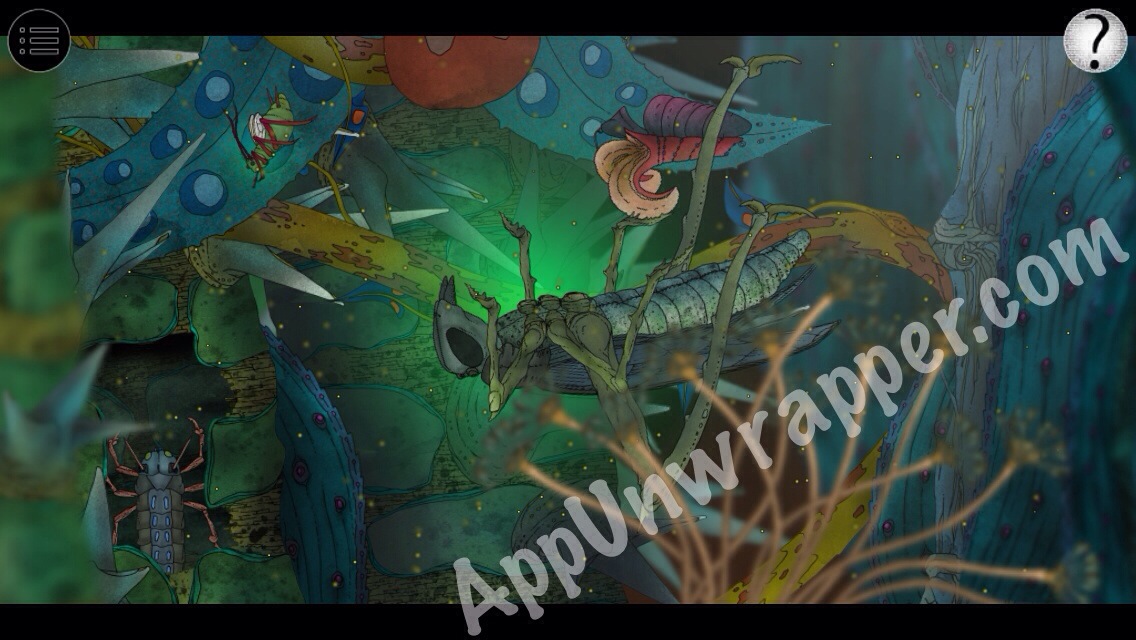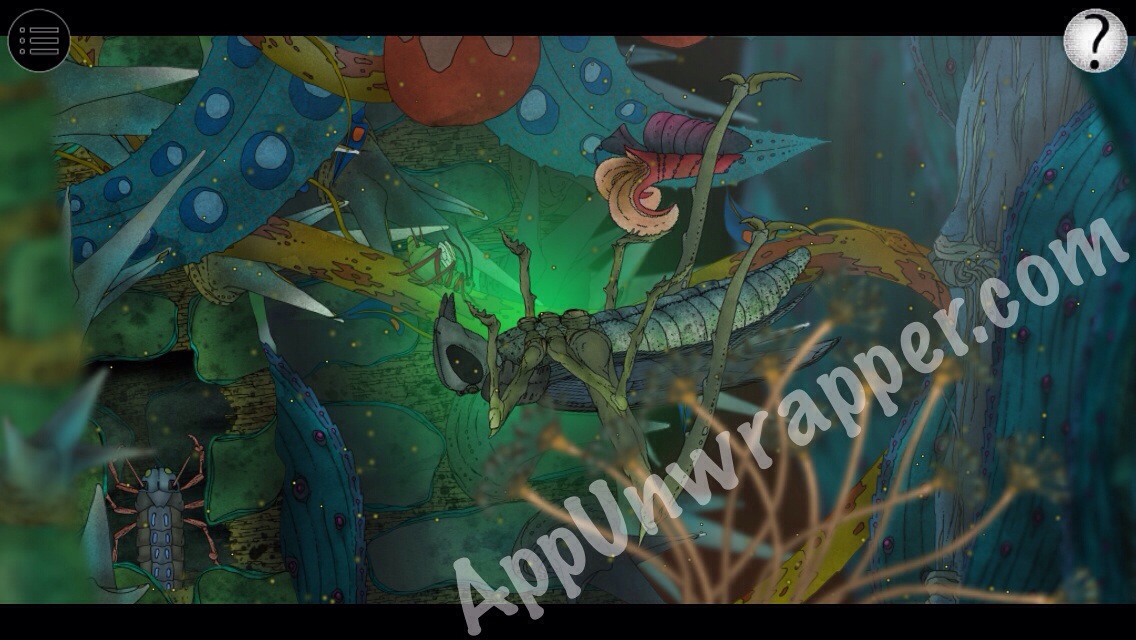 Click on the little number 3 below to continue to Level 3.