11. Before you leave the bedroom, look under the bed for another smiley face clue. Also, take the box of matches.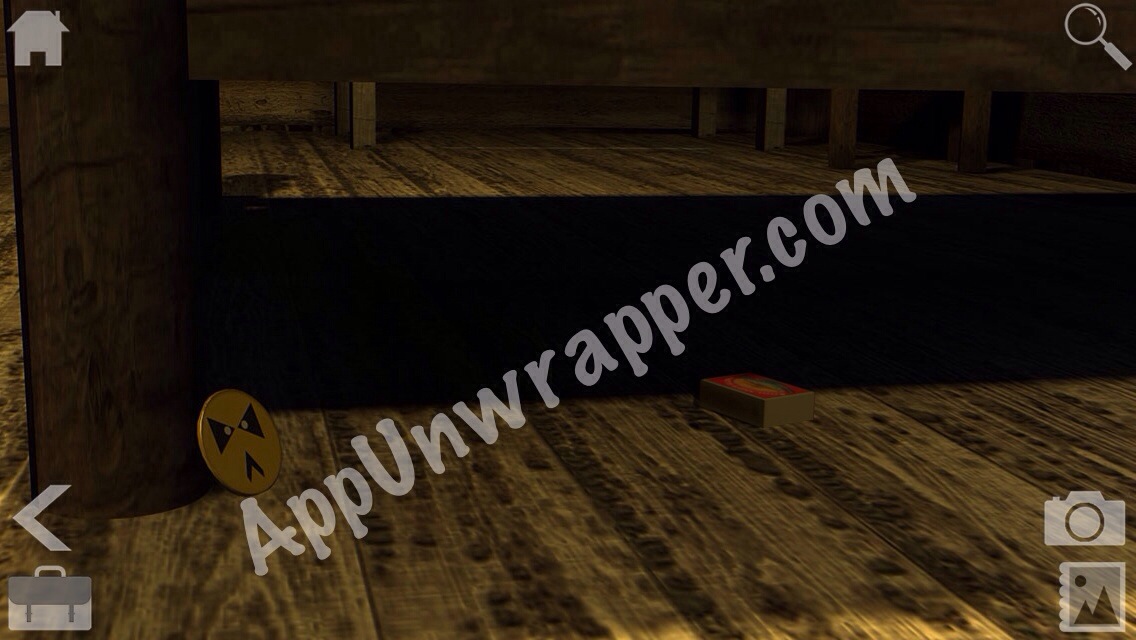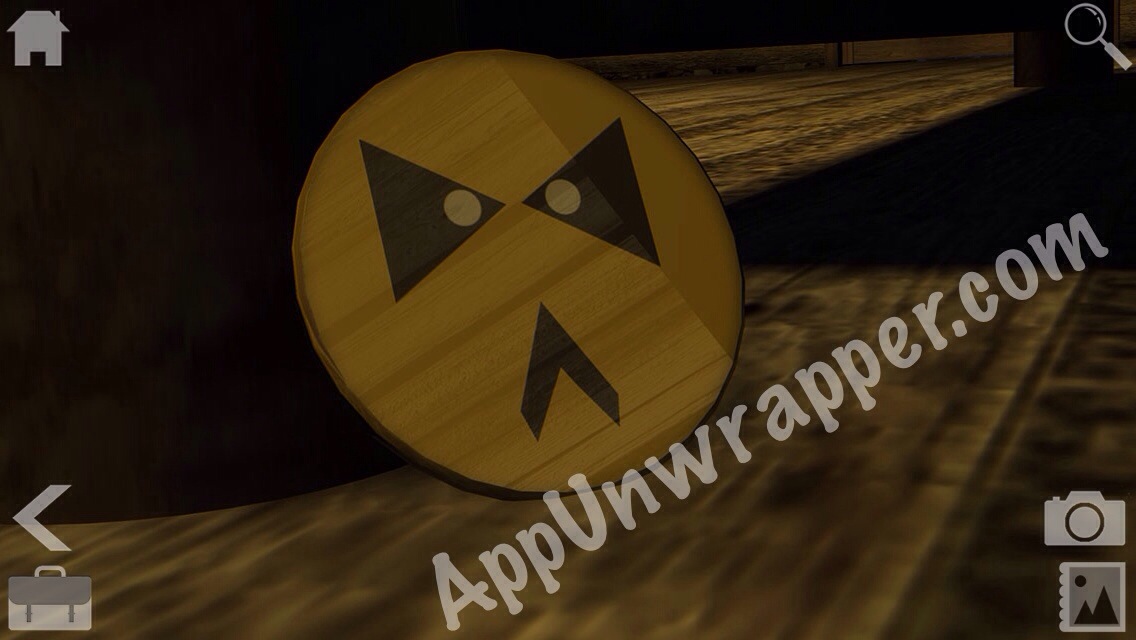 12. Go back to the main room and look in the left corner beyond the fireplace. There's a white puzzle here with spherical grooves in it. Places the black marbles onto the puzzle. We'll come back to it later.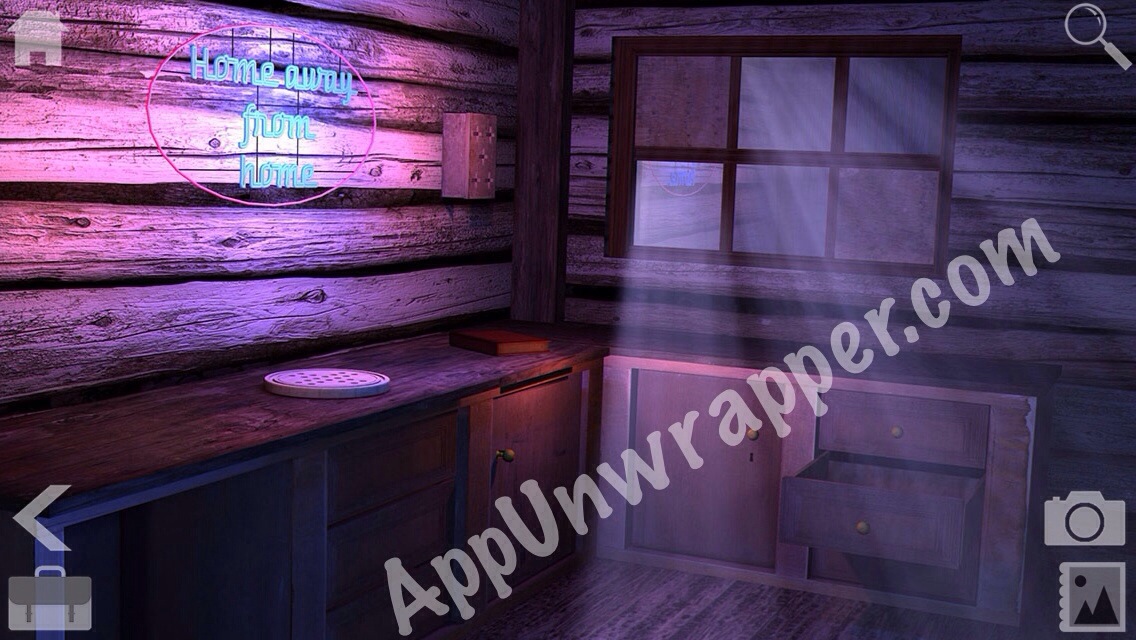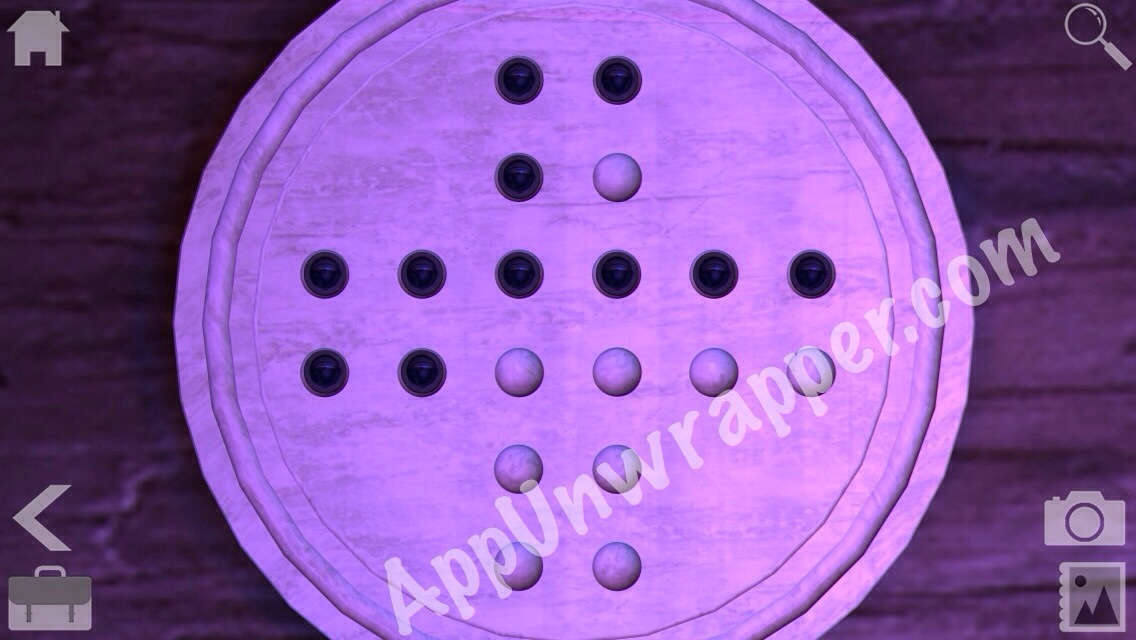 13. Read the book on the counter to see a a clue. Also open the drawer to see another clue, a magazine called "Size Matters."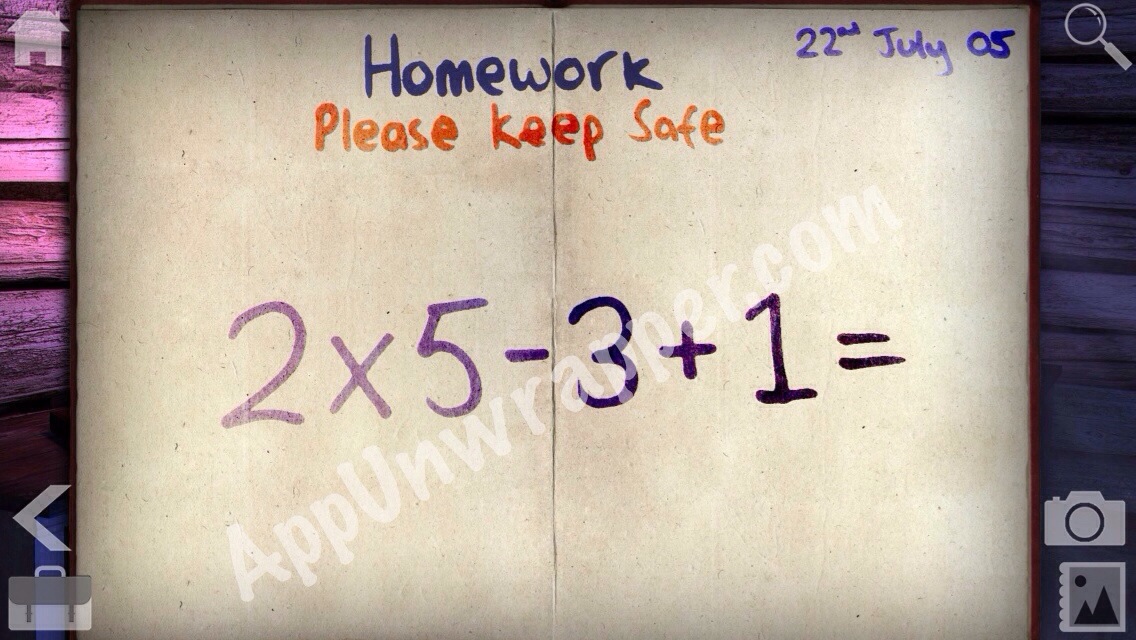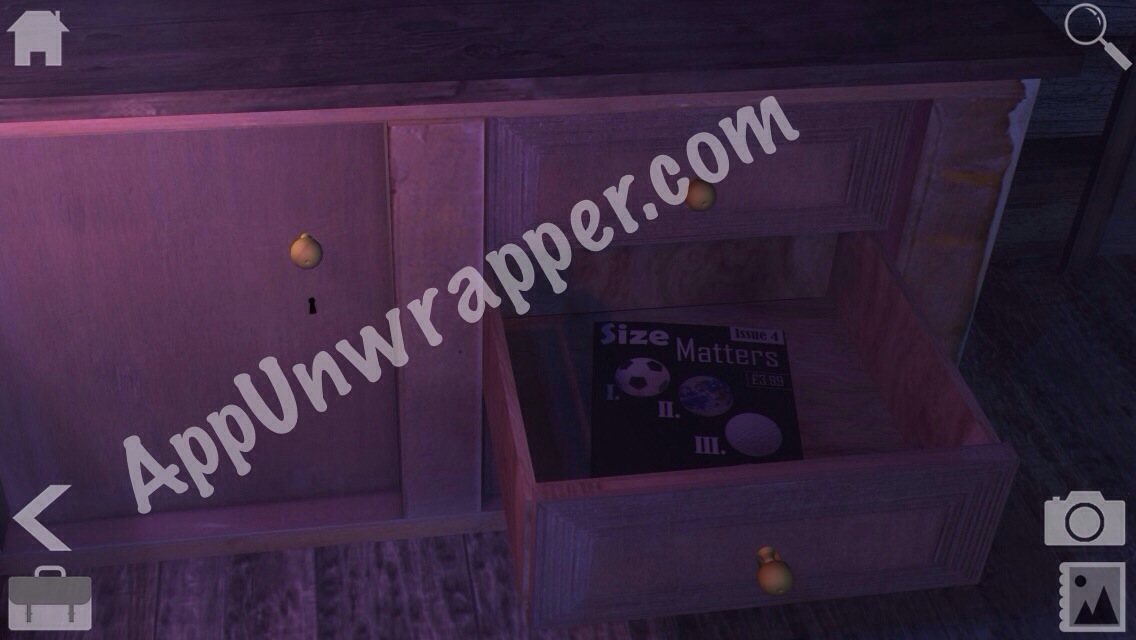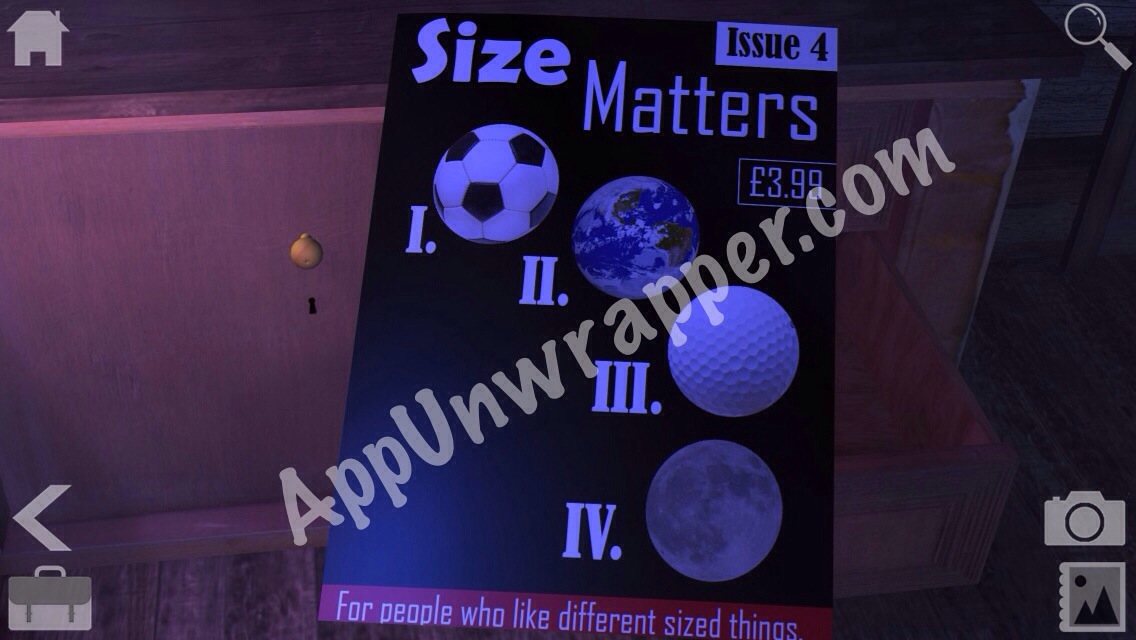 14. Use the key you have to unlock the locked cabinet here and access this puzzle. We have everything we need in order to solve it. Remember the smiley faces? Once you solve the puzzle, take the wooden cross.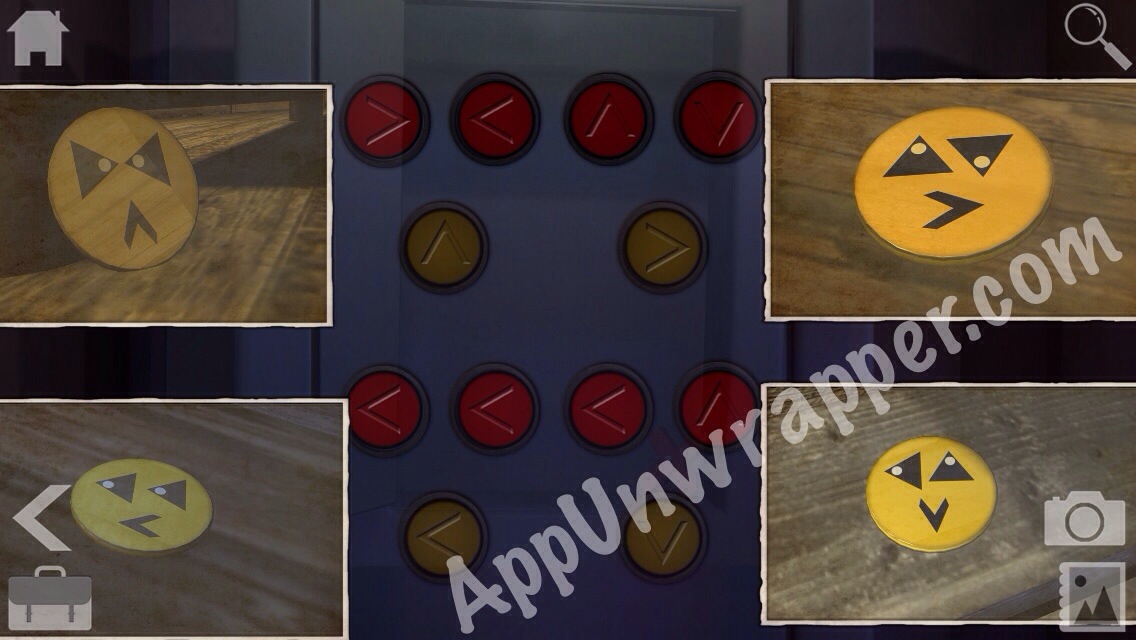 15. Use the ladder to go upstairs. Look at the dominoes game (take a photo) and pick up the wooden dial.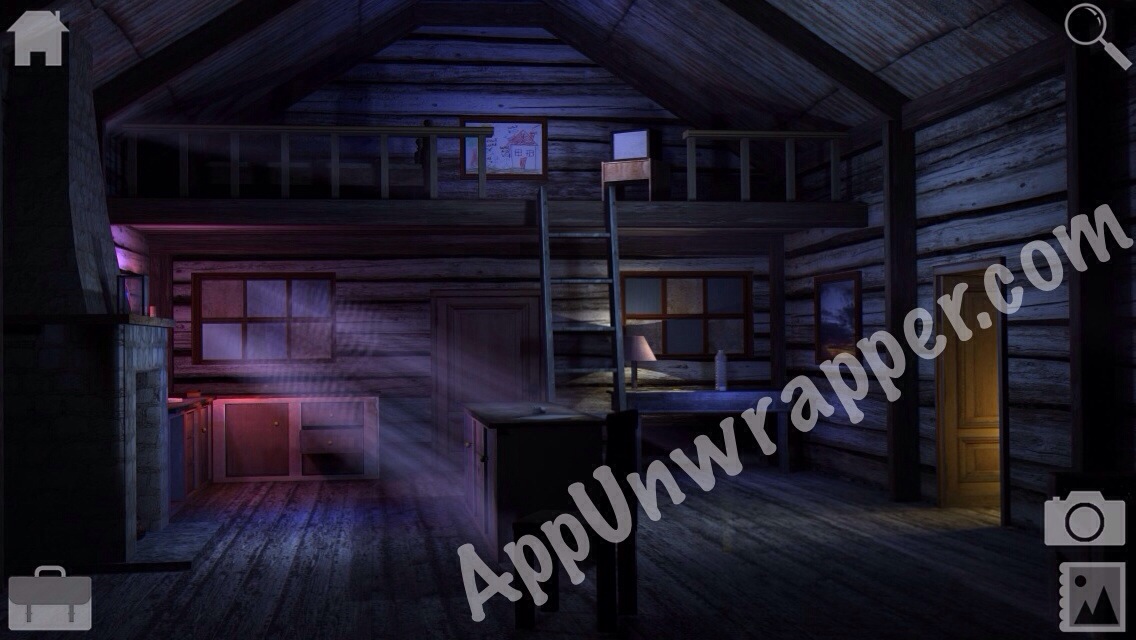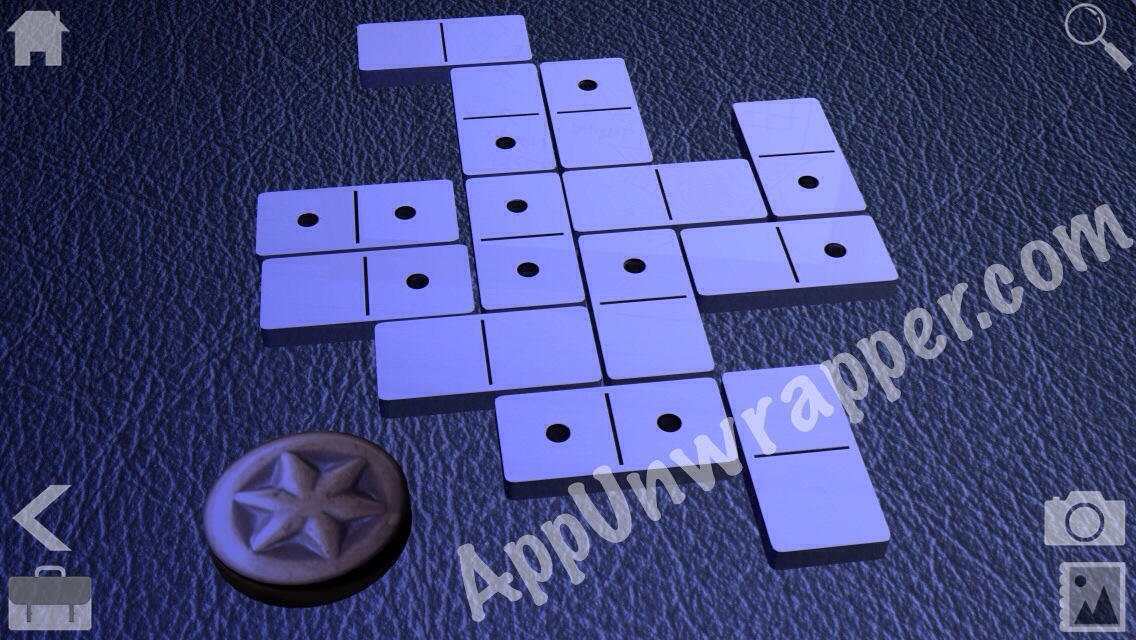 16. Take a look at the drawing on the wall.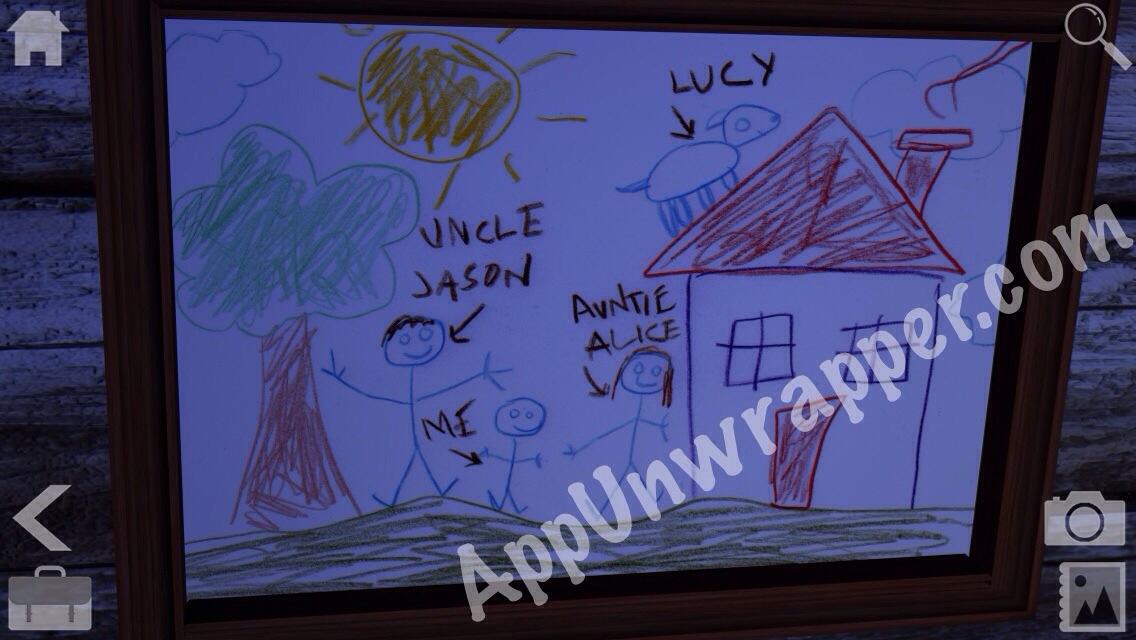 17. Go back downstairs and find the pet rock again. Rip out one of its eyes with the pliers. 🙁 Drop it in the inkwell on the desk in the bedroom to paint it black. Then place it with the other black marbles and solve the puzzle to get another wooden cross.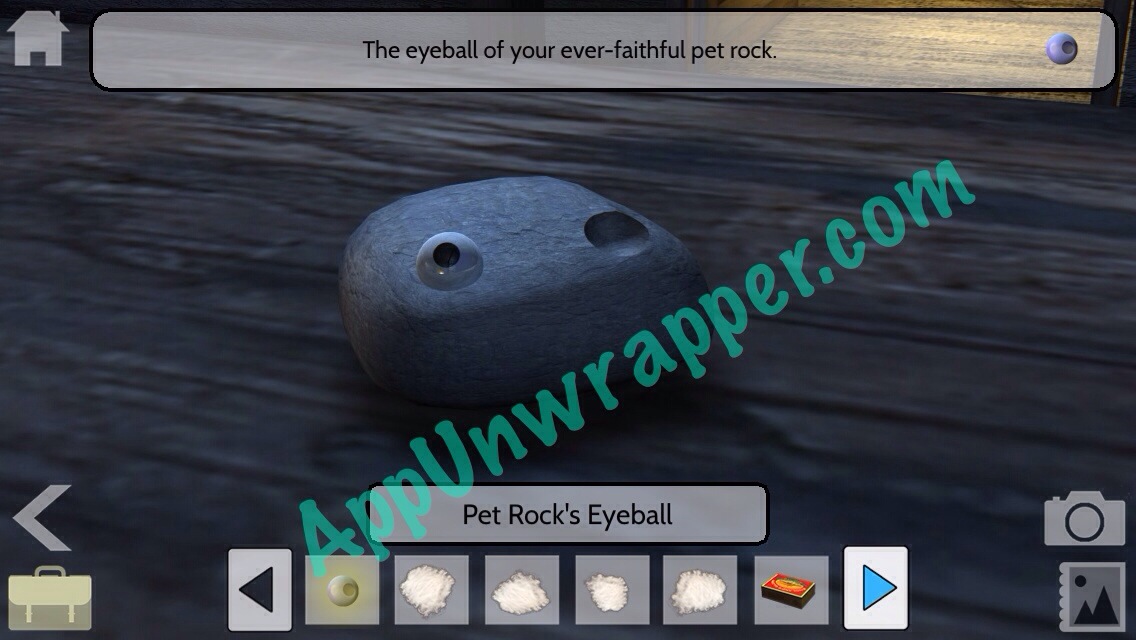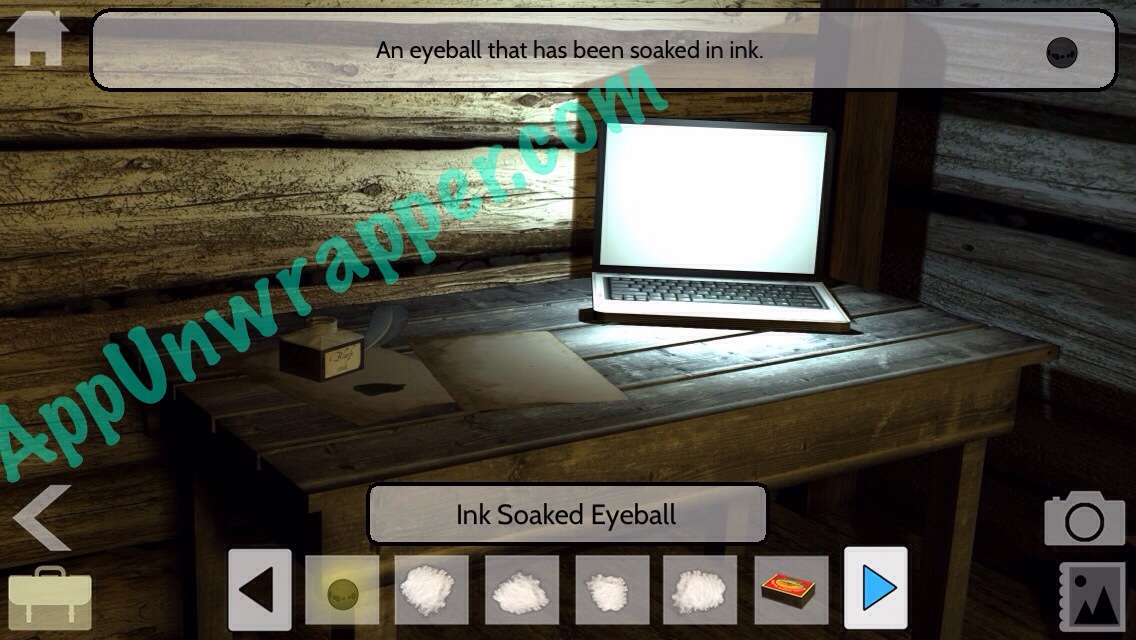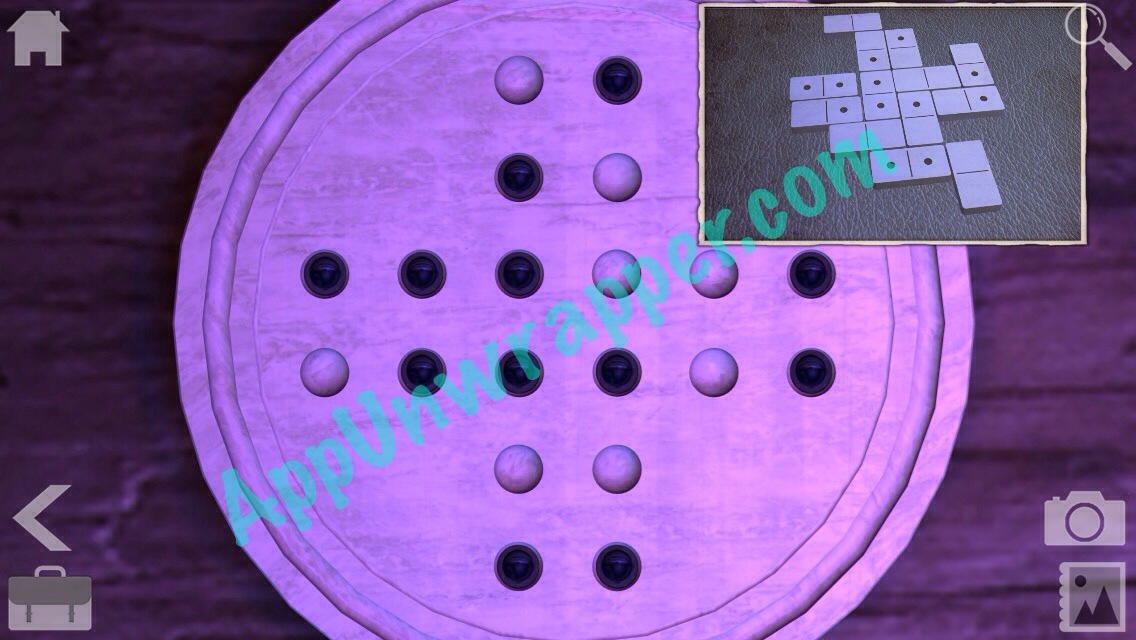 18. Go back downstairs and into the bedroom. There's a locked box on one of the shelves that needs a 5-digit code to unlock it. Solve the math equation from earlier and use all five numbers as the code.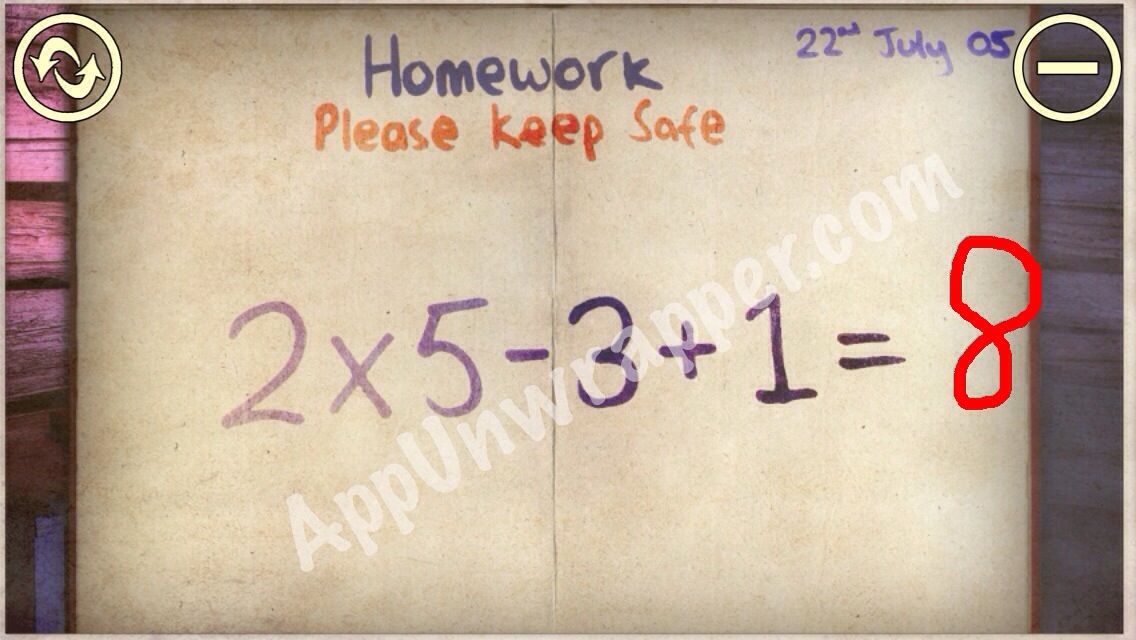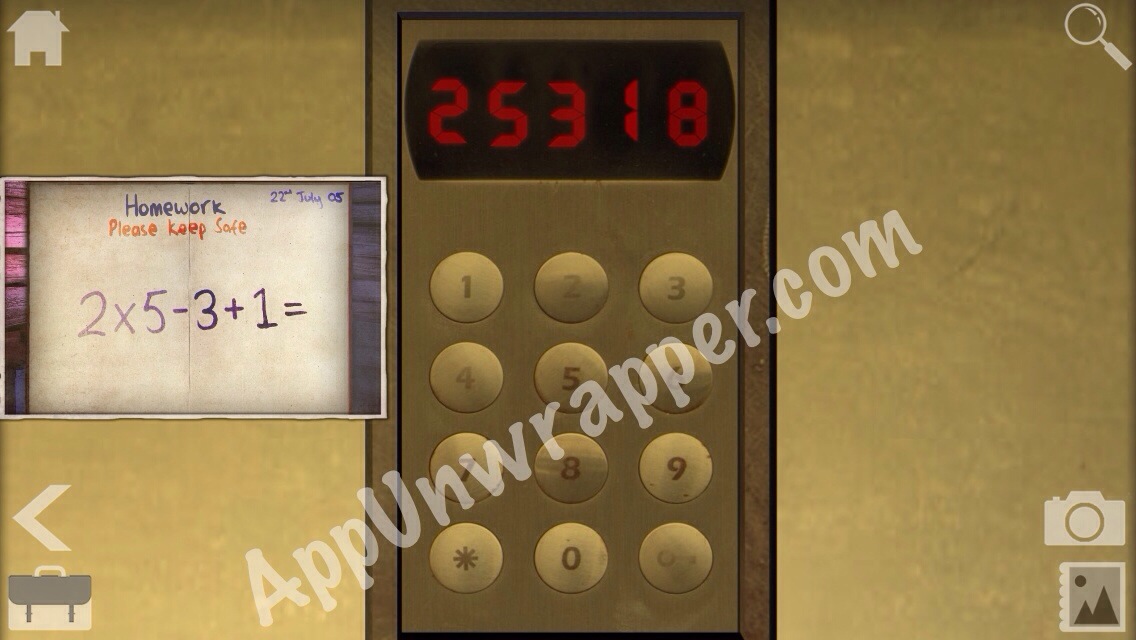 19. Inside the box are four different powders. Take them all. They're labeled in your inventory.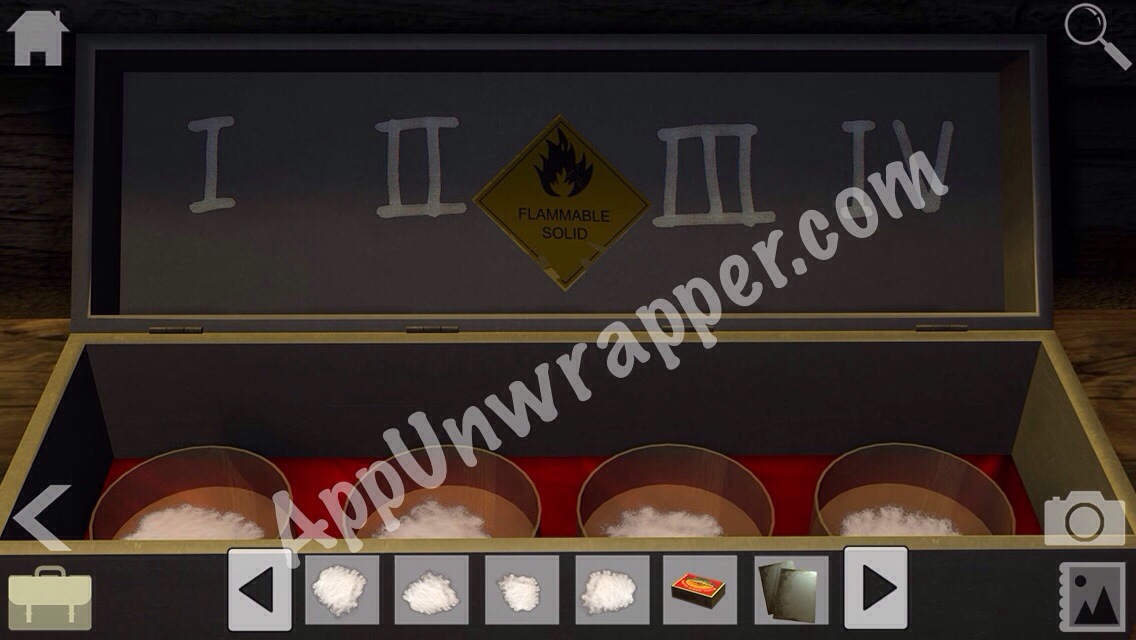 20. Go to the fireplace. Notice the box on the mantel that says "USE A HAMMER ON THE BOX." We'll come back to it later. For now, put the paper over the logs and light it with the matches.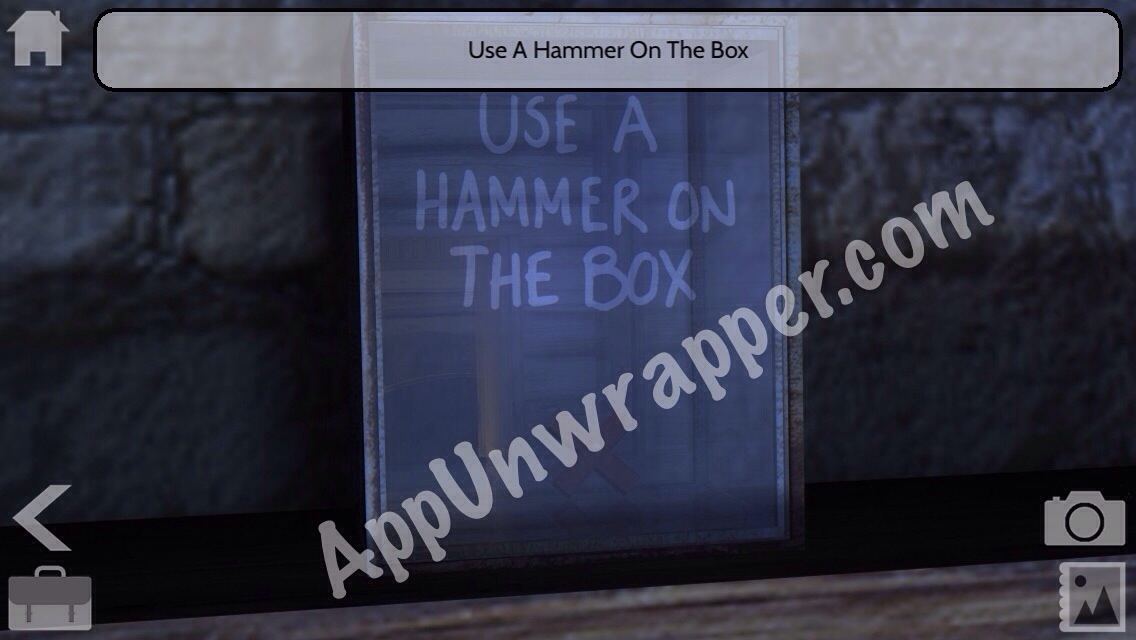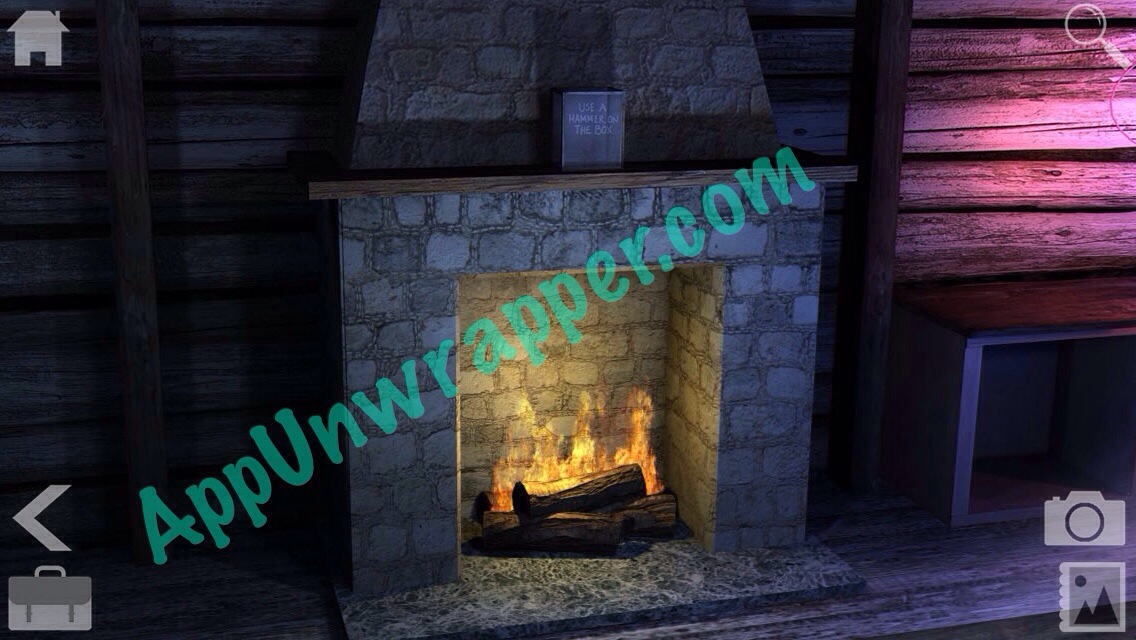 Click on the little numbers below to continue to the next page of the walkthrough.
***
Note: Sometimes a promo code is provided for a game, but it does not affect the review in any way. At AppUnwrapper, we strive to provide reviews of the utmost quality.

Check out my recommended list for other games you might like.

If you like what you see on AppUnwrapper.com, please consider supporting the site through Patreon. Every little bit helps and is greatly appreciated. You can read more about it here. And as always, if you like what you see, please help others find it by sharing it.

I also offer affordable testing and consulting for iOS developers.

COPYRIGHT NOTICE © AppUnwrapper 2011-2020. Unauthorized use and/or duplication of this material without express and written permission from this blog's author is strictly prohibited. Links may be used, provided that full and clear credit is given to AppUnwrapper with appropriate and specific direction to the original content.