Glitch Games just announced the release date for their upcoming free game, Cabin Escape. Here are some details, which you can find on their website.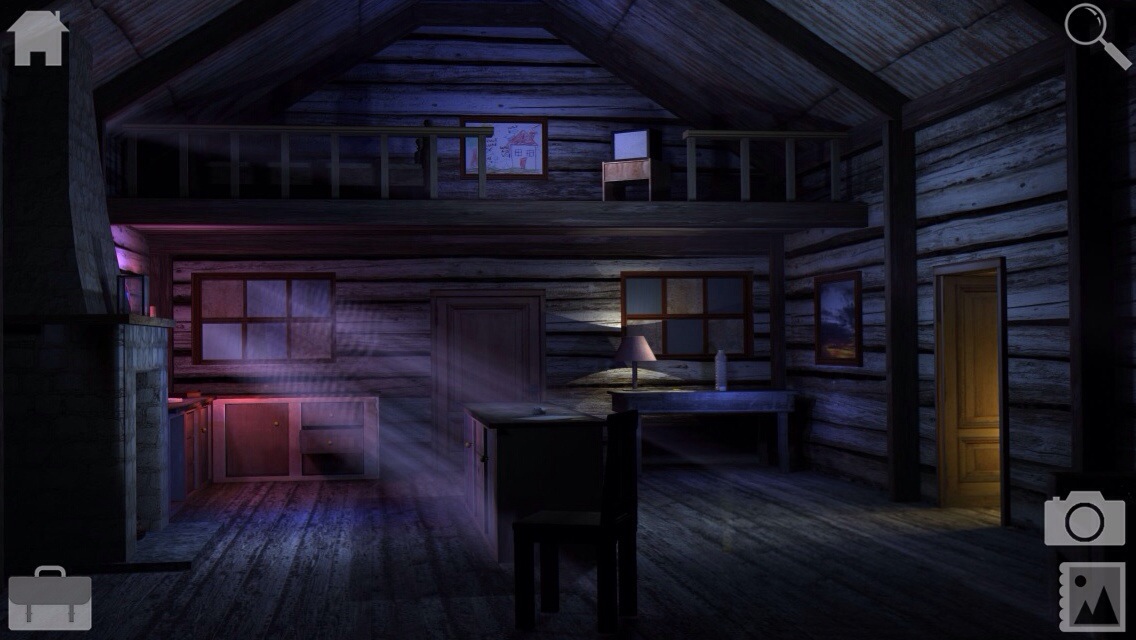 "From the creators of Forever Lost which has had over 1 million downloads worldwide!
Help Alice escape the isolated log cabin by discovering clues and solving puzzles.
Cabin Escape is a prologue to the Forever Lost series but donΓÇÖt worry, you donΓÇÖt need to play either game to appreciate the other. They will both compliment each other nicely though so it is encouraged.
Features:
Set in the world of Forever Lost, learn more about Alice and Jason!
Beautifully rendered backgrounds that will pull you in and never let you go!
In game camera so you can take photos of all the clues and rooms you find.
Beautiful soundtrack perfectly suited to this eerie and haunting world.
Auto-save feature with 8 separate save slots, never lose your progress again.
Trailer: YouTube
Platforms: iOS & Android
Release Date: 27th March 2014″
I played the game already, and you're going to love it! Read my full review here.
Playing already and looking for a walkthrough? You've come to the right place! See our Cabin Escape complete walkthrough here.