Move Ida off the button and move Totem on top of that piece. Then have Ida press the button again so Totem is lifted up.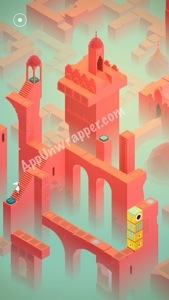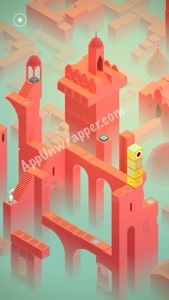 While Ida'a still on the button, move Totem out of the way so Ida can climb up the ladder (there are a couple of places Totem can stand for this).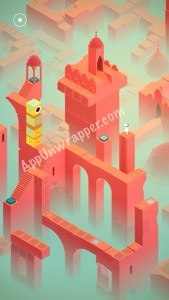 Move Totem next to Ida so she can climb on his head. Then slide him near the button at the top.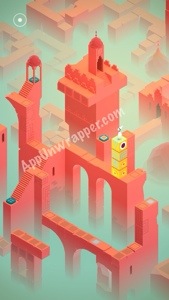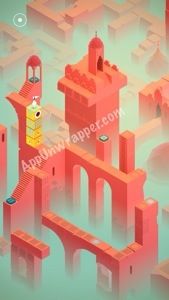 Move Ida onto the button. It makes a bridge to the last button. Slide totem into that button and he'll be lifted up.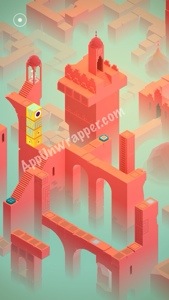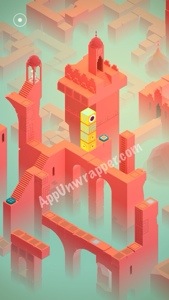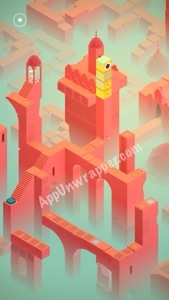 Totem is now sideways. Slide him over to act as a bridge for Ida so she can go through the door.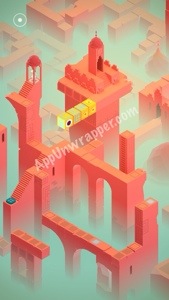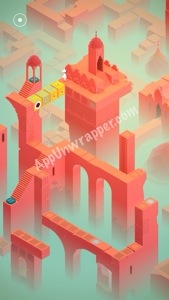 Slide Totem onto the new button that's revealed and he'll be transported to a new tower.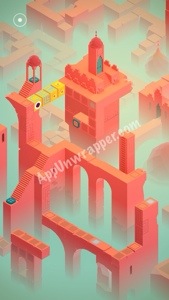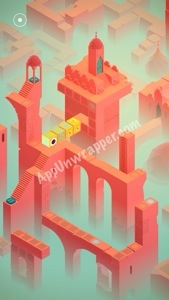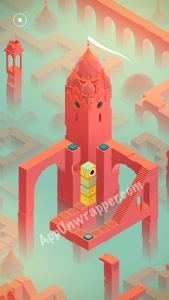 Slide Totem onto the bridge. Turn the knob so this bridge piece rotates. Slide Totem across it to the other side. Rotate it again so Ida can climb onto Totem.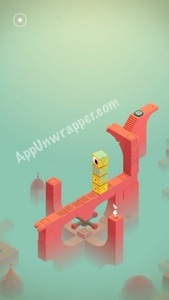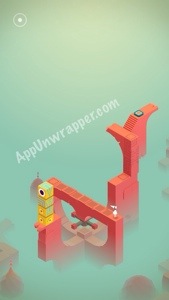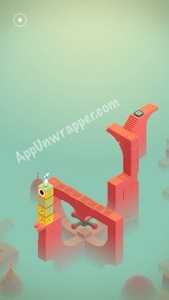 Rotate the bridge again and slide Totem to the other side.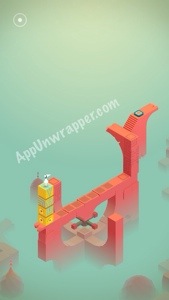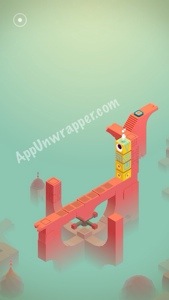 Have Ida step on the button to raise a wall.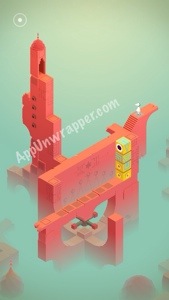 Move Totem back onto the bridge and rotate it. Align him with the wall that rose up so Ida can climb on him.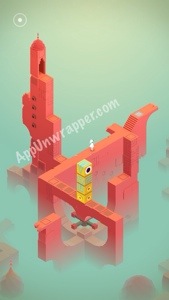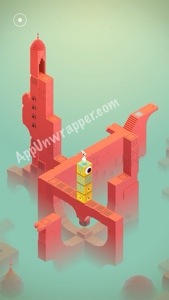 Slide Totem over to this spot and slide the dotted piece down to lift Totem up. Move him next to the door so Ida can go through it and complete the level.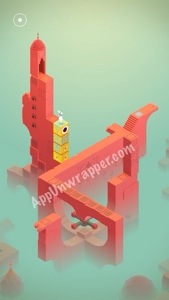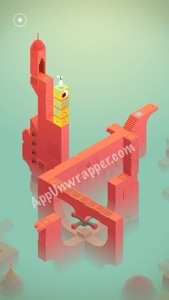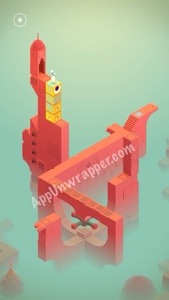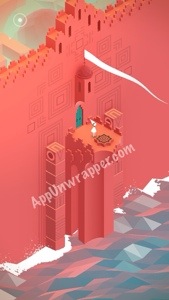 Click here for all other chapters.
If you like this game, you might also like Kiwanuka.