Now you're in a new tower. Here you have a new challenge, with a pulley/chain that drops when you let go. You also have a crow that wants to undo your work. If you step on the button and then step off, he will step on his button, making your work futile. So here's what you do:
First, have Ida step on the button.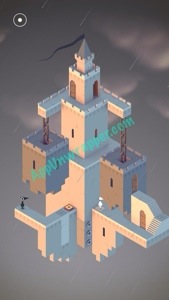 If you step off, the crow will step on his button. But notice that if you pull down the dotted sliding piece at the bottom, a wall rises to block the crow. So keep Ida on the button. Pull the sliding piece down. Then tap the doorway so Ida will run to it before the crow has a chance to undo it. You must move fast.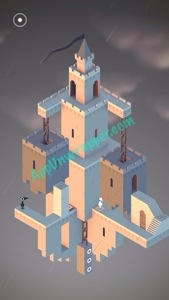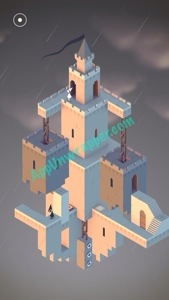 Now go through the other door at the top.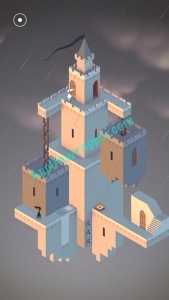 Talk to the guy here and then tap on the doorway to go through.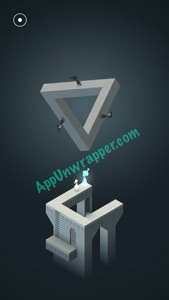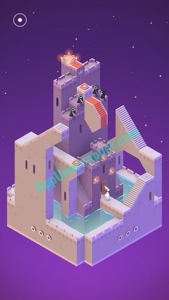 This is another monument where you rotate your whole perspective to climb higher and higher. Keep climbing and rotating until you get to the first button, which will extend a long staircase from the top.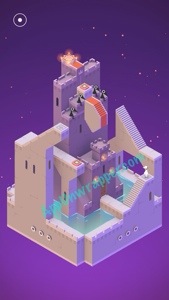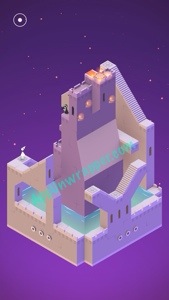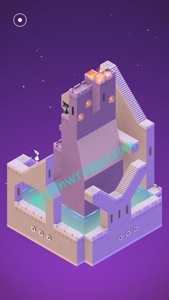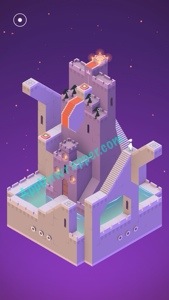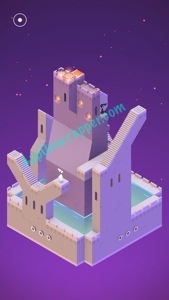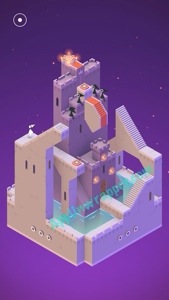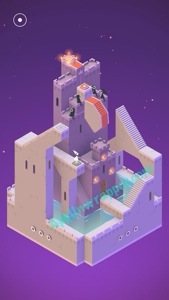 Climb to the top of the staircase that you currently have access to. Then rotate so you can reach the red staircase.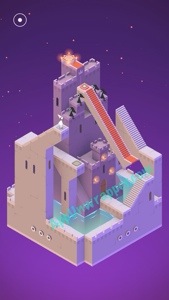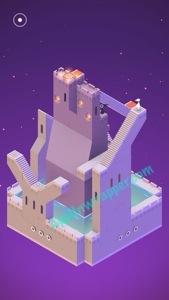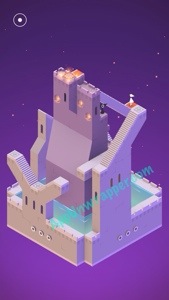 Now climb the staircase and step on the button so it will lift you to the top to complete the chapter.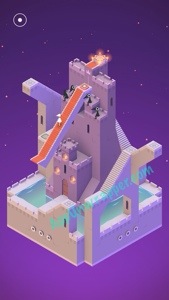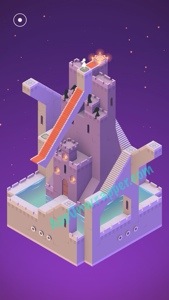 Continue to the Chapter 8 walkthrough.
Click here for all other chapters.
If you like this game, you might also like Kiwanuka.
***
Note: Sometimes a promo code is provided for a game, but it does not affect the review in any way. At AppUnwrapper, we strive to provide reviews of the utmost quality.

Check out my recommended list for other games you might like.

If you like what you see on AppUnwrapper.com, please consider supporting the site through Patreon. Every little bit helps and is greatly appreciated. You can read more about it here. And as always, if you like what you see, please help others find it by sharing it.

I also offer affordable testing and consulting for iOS developers.

COPYRIGHT NOTICE © AppUnwrapper 2011-2020. Unauthorized use and/or duplication of this material without express and written permission from this blog's author is strictly prohibited. Links may be used, provided that full and clear credit is given to AppUnwrapper with appropriate and specific direction to the original content.