11. Look at both drawings on the walls to get clues for your journal.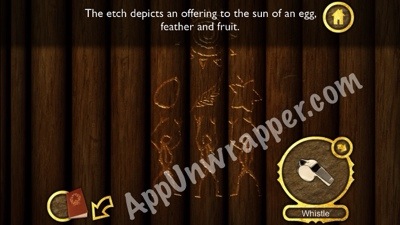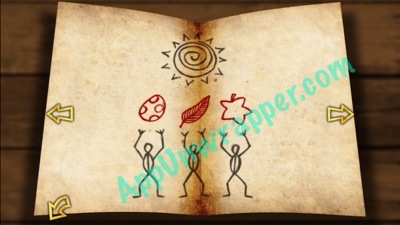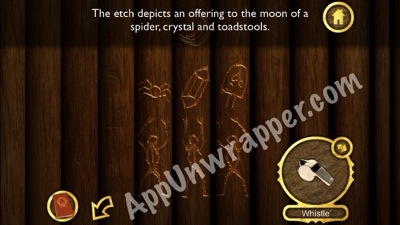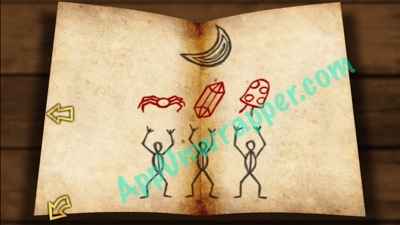 12. Pick up the mosaic tile from between the two stone idols.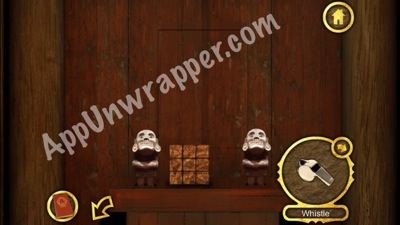 13. Go back to the main room of the gold Temple and place the mosaic tile with the other tiles on the floor. Solve the rotating tiles puzzle and the stone door to the right will open.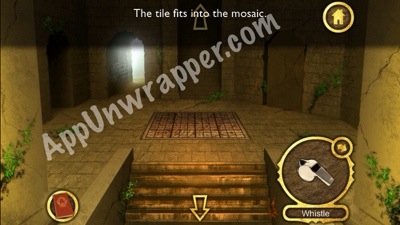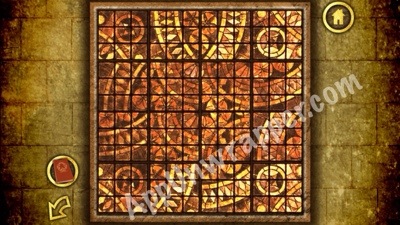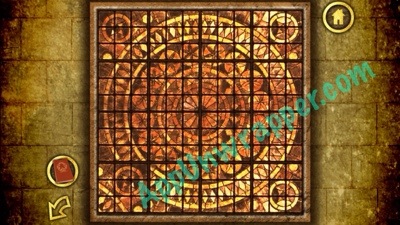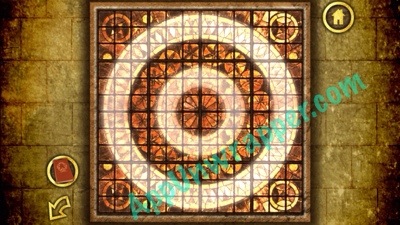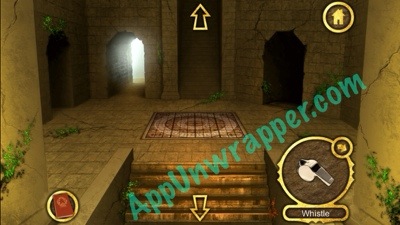 14. Go through the door. Pick up the knife and bellows, then head through the door to the right.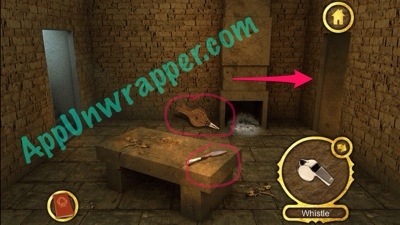 15. Pick up the bucket here. You can't use the well yet.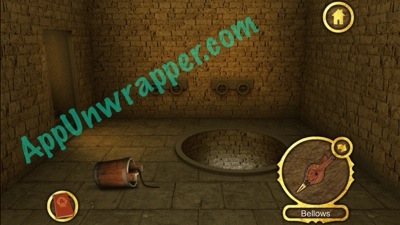 16. Go back to the statue that had the termites. Use the bellows on the egg in the tree to blow it out of the tree.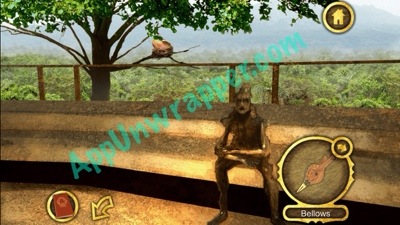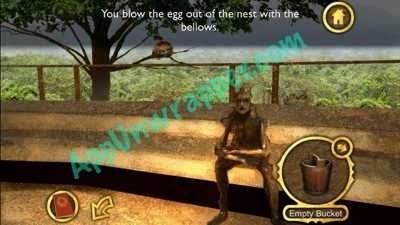 17. Go back to the beach scene and take the egg out of the water. Also, fill up the bucket with water.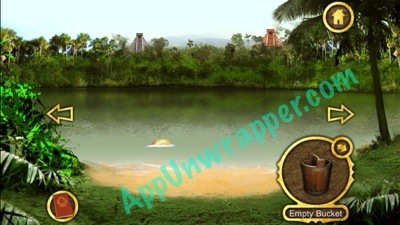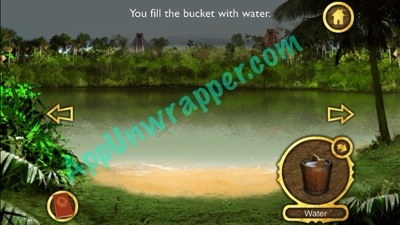 18. Go right to the plane crash. Use the knife to cut the brambles blocking your way, and head through to the next scene, more crashed plane.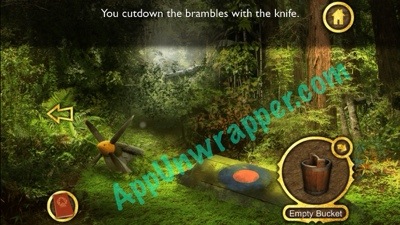 19. Here, pick up the corkscrew and the handle: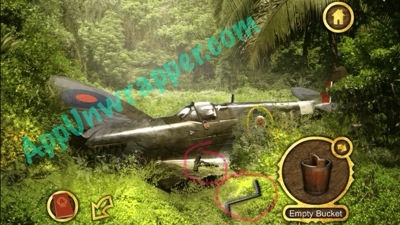 20. Go back to the harp and place the crank in the hole. Turn it to hear a tune played and get the music notes added to your journal.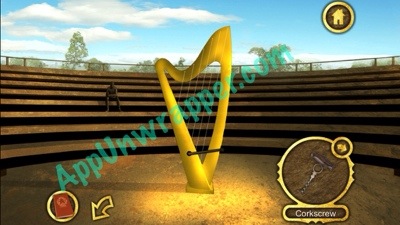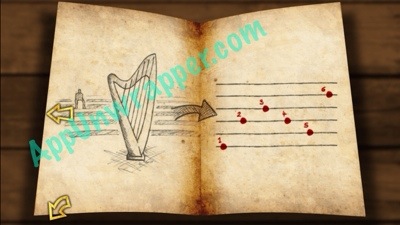 Click on the little numbers below to continue to the next page of the walkthrough.