51. Go back to the red temple and use the metal rod on the bell. Then pull the chain outside that room. The bell will ring, and a monument will rise up in the distance.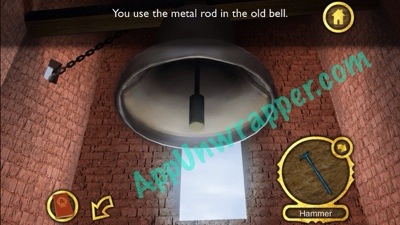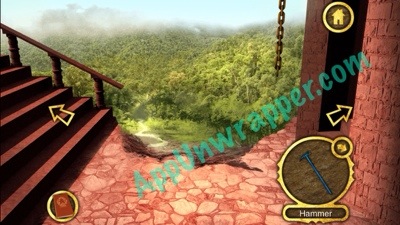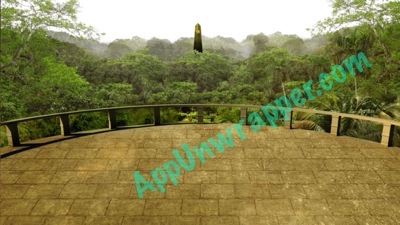 52. Now to find that view in each temple. First, the red by going to this room again, and then up the stairs. Use the binoculars on the monument to get a clue for your notebook.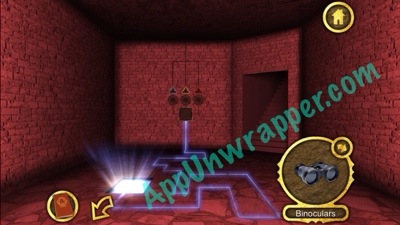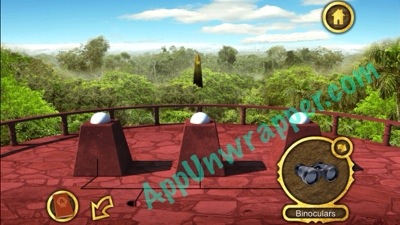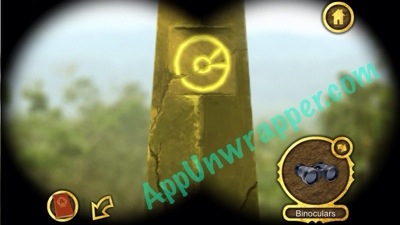 53. Next, the yellow. Go to the garden and up the stairs and use the binoculars again.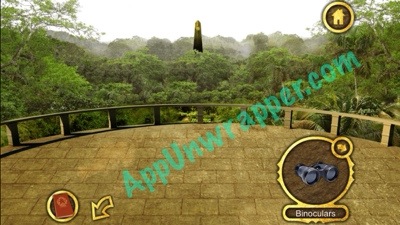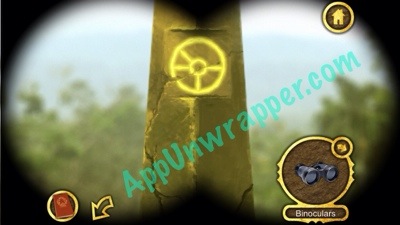 54. And last, blue. Go right of the portal to find it and use the binoculars.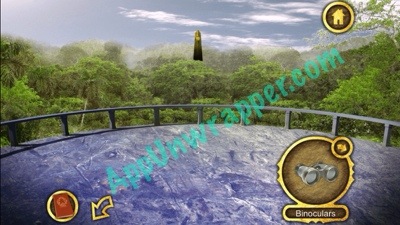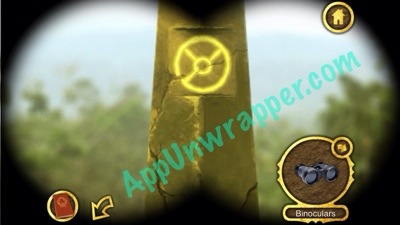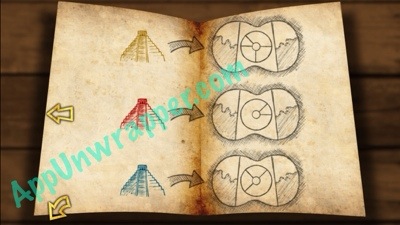 55. Go back to the beach and fill the empty pouch with sand.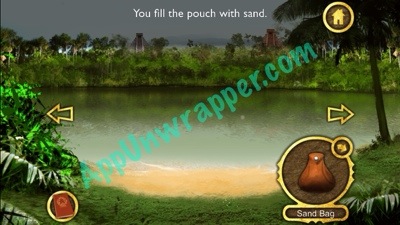 56. Go back to the red temple, to the cave with the spider web. In the back is a stone idol that's booby trapped.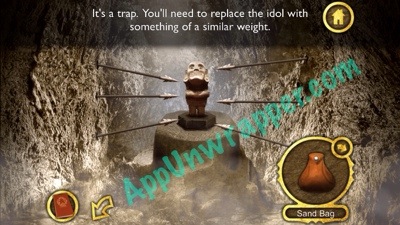 57. Swap the idol with the pouch of sand.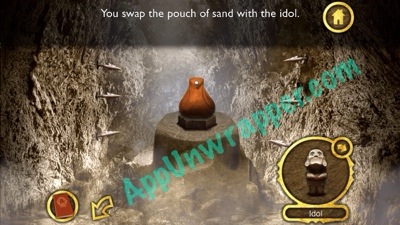 58. Go back to where the other two idols are and place the third one in the middle to get a bronze face mask.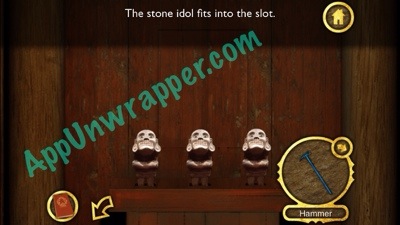 59. Go back to the temple and place the two bronze face masks on the bodies that are missing them.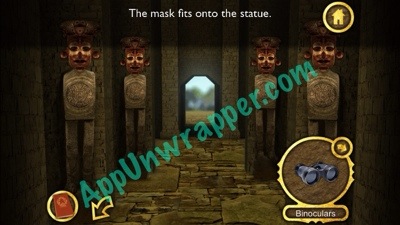 60. Now turn each mask to match the alien heads in your journal. Take the key card from the floor.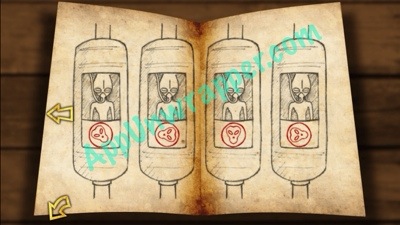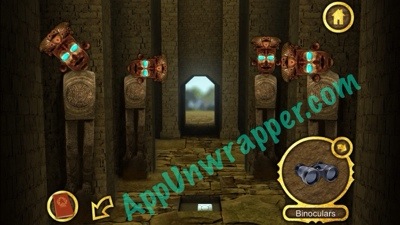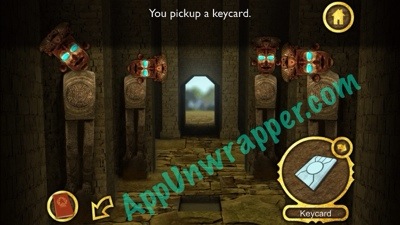 Click on the little numbers below to continue to the next page of the walkthrough.
***
Note: Sometimes a promo code is provided for a game, but it does not affect the review in any way. At AppUnwrapper, we strive to provide reviews of the utmost quality.

Check out my recommended list for other games you might like.

If you like what you see on AppUnwrapper.com, please consider supporting the site through Patreon. Every little bit helps and is greatly appreciated. You can read more about it here. And as always, if you like what you see, please help others find it by sharing it.

I also offer affordable testing and consulting for iOS developers.

COPYRIGHT NOTICE © AppUnwrapper 2011-2020. Unauthorized use and/or duplication of this material without express and written permission from this blog's author is strictly prohibited. Links may be used, provided that full and clear credit is given to AppUnwrapper with appropriate and specific direction to the original content.