61. Go back to the blue temple to the spaceship and use the key card to open the door. Take the letter from the skeleton.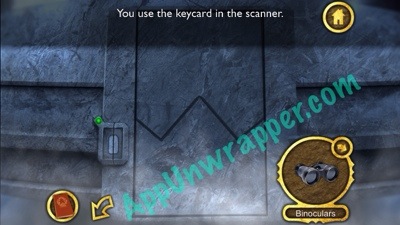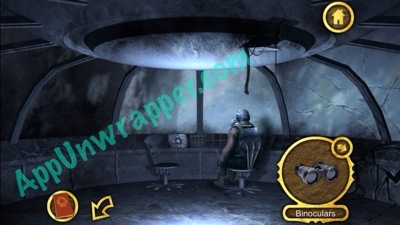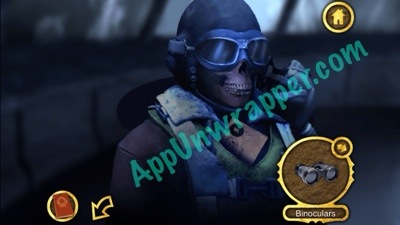 62. Next, we need to get the fuse. Tap the control panel. This puzzle has four dials that spin around when tapped. They go at different speeds and need to all stop at the same time. Start with the bottom one, then top, then right, and last is left. Then take the fuse.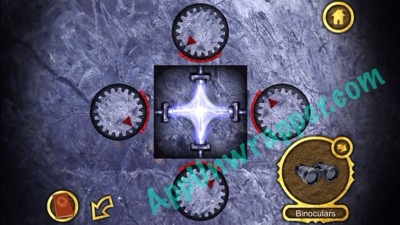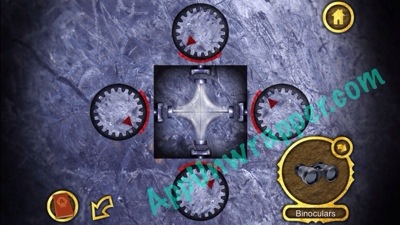 63. Go back to the red temple to the planets room. Go to the right room and through the next door. Place the fuse below the three circles to activate the puzzle.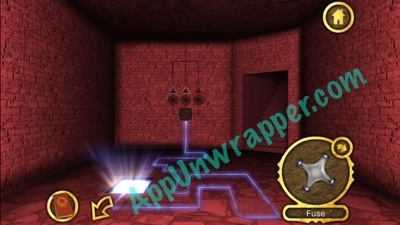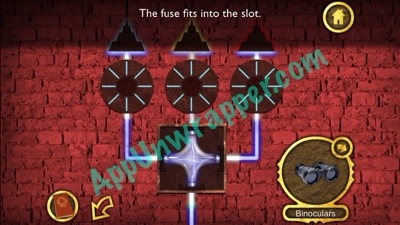 64. Now solve this puzzle using the clues from your journal: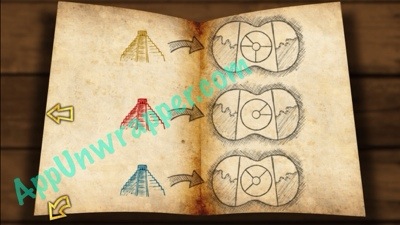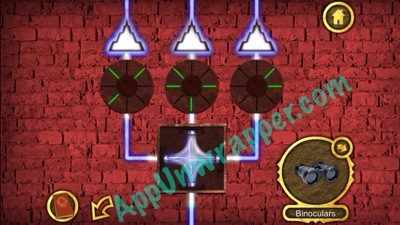 65. Go upstairs and there are now three lights, red, blue and green.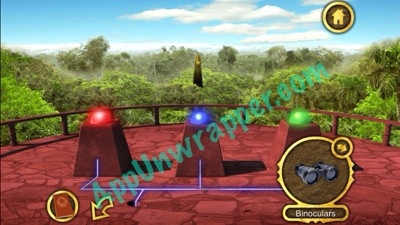 66. The final step is to press the lights in the order based on the colored stamps of the letters stored in your journal. So it goes green, red, red, blue, red, green. Then watch the ending!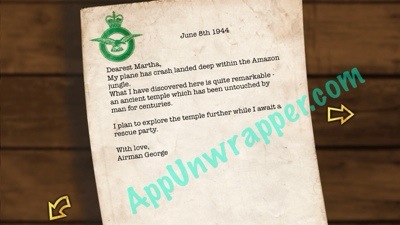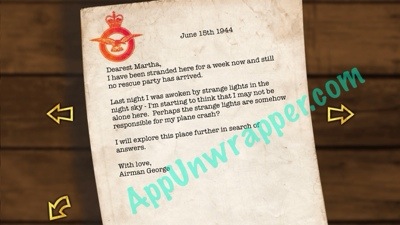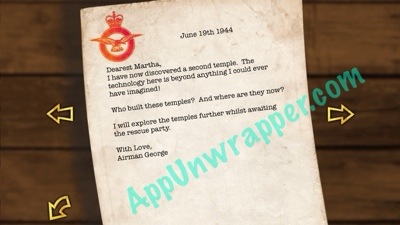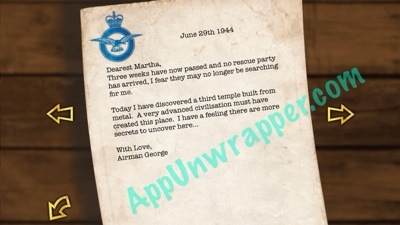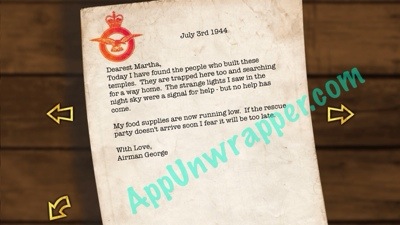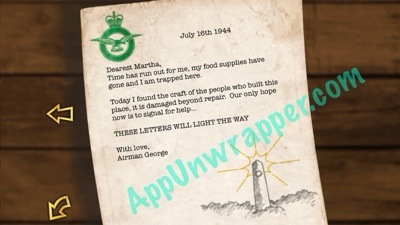 Congratulations! You solved the mystery of the Lost Temples!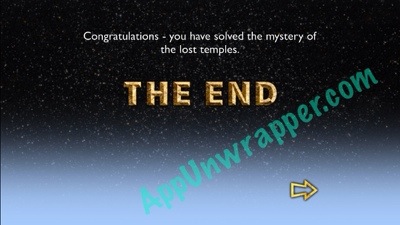 If you liked this game, try the Magic Castle — Mystery Adventure, Spooky Manor and Mystery Lighthouse by the same developer, or some of these other adventure and escape games.