Update: Twisty Planets is out! See our full review here.

Twisty Planets is an upcoming 3D puzzler for iOS and Android from Crescent Moon Games and FirstSight Games. It features Qub, an always-cheerful cube-shaped character that resembles an old CRT TV — antenna and all.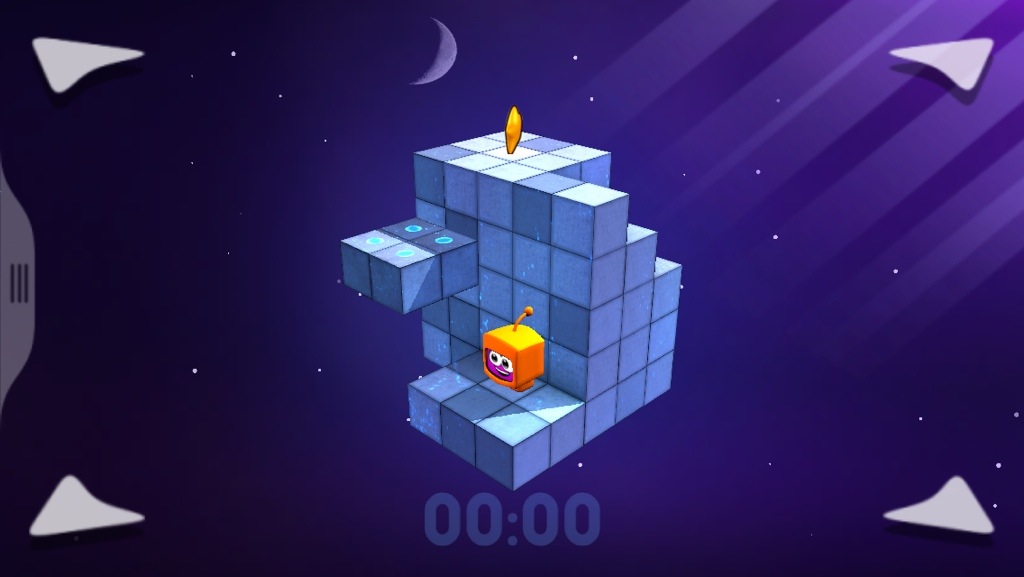 Twisty Planets was inspired by classics like Qbert and the RubikΓÇÖs Cube. I got my hands on a preview copy, and it feels very polished. You move by tapping in any of the four diagonal directions. If there's a ledge that's short enough to jump up to, you automatically jump to it. The goal is to collect all three stars for each level and then reach the teleport. You reach different sides of each "planet" by rotating it. But be careful! If you fall off the planet, you lose a star! There's also a time bonus if you complete the level in under a minute.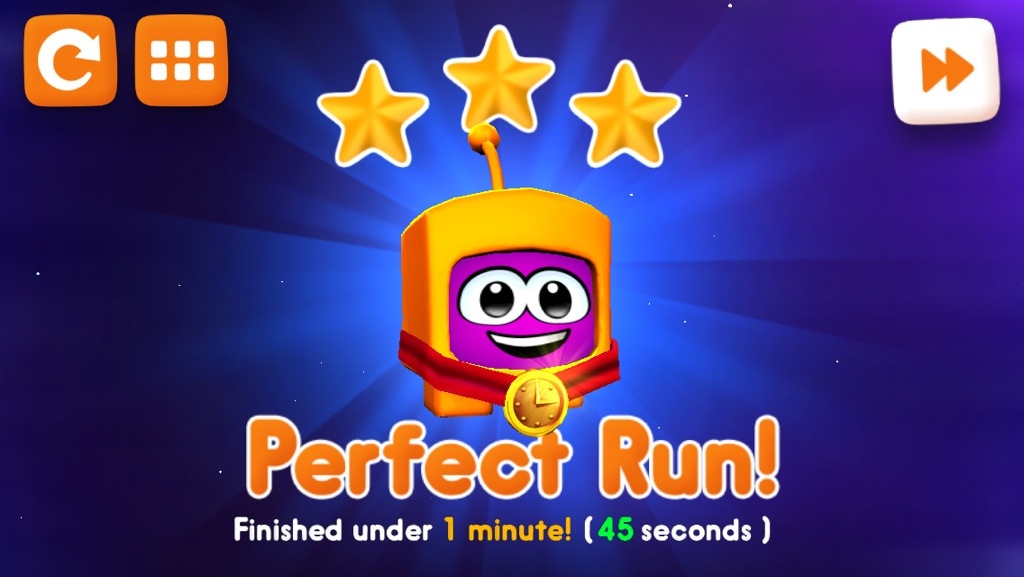 Like most puzzle games you'll find in the App Store, Twisty Planets gently introduces you to new mechanics (such as portals, moving platforms and springs), allowing you to get used to them before throwing bigger challenges at you. The game feels very relaxed, but will still force you to use your brain. It's a family-friendly game that should please puzzle fans of all ages.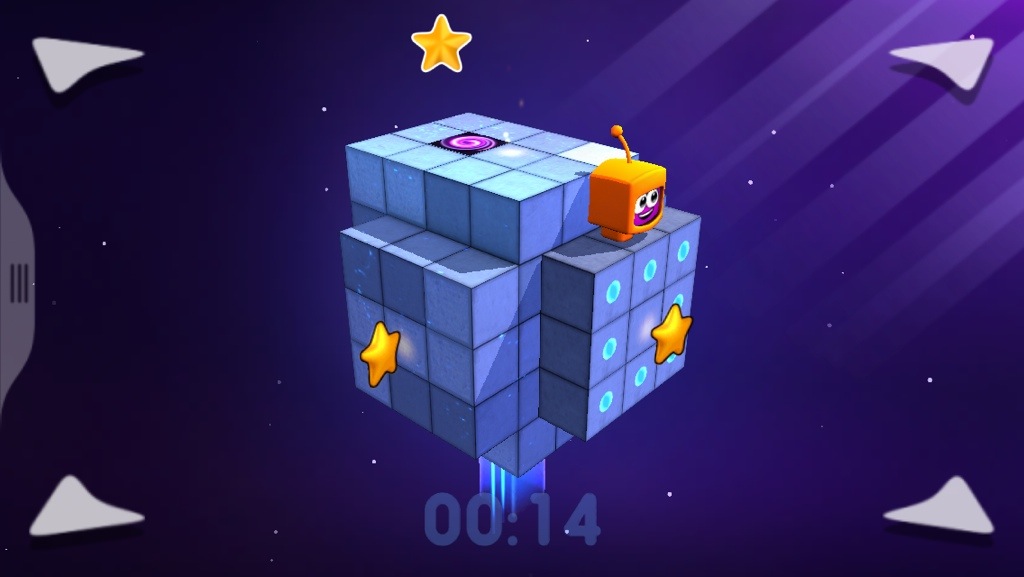 Twisty Planets is scheduled for release on June 12, 2014. Keep on the lookout for more updates here!