Battleheart Legacy
By: Mika Mobile, Inc.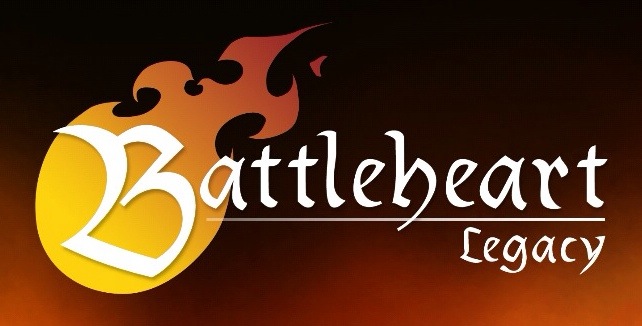 [DKB url="https://www.appunwrapper.com/BHLegacy" text="Download" title="" type="" style="" color="green" width="" opennewwindow="" nofollow=""]
Walkthrough:
This is walkthrough guide with strategy, help, hints, tips and tricks for the iOS and Android game Battleheart Legacy. This is a work in progress, so please bear with me. Feel free to ask for help or offer your own advice in the comments section.
Battleheart Legacy is a reimagining of the original Battleheart. It is more of an action RPG. You get to choose from 12 different classes. Scroll down for information on unlocking all 12 classes, as well as their skills trees.
See all our Battleheart Legacy guides in one handy place.
See our step-by-step walkthrough for quests by levels and locations.
**Note: If you've completed the game and need to make room on your device without losing all your character save slots, use iFunbox and back up the .plist file in the Preferences folder. Then you can move it back in after you re-install the game. Works like a charm! **
Starting Guide:
Make sure to follow the in-game tutorial if you haven't played before. But in case you need a refresher, here are some beginner's tips:
ΓÇó Tap the ground to move.
ΓÇó Tap a target that you want to attack, then move within combat range and you'll automatically start attacking.
ΓÇó The buttons at the bottom of your screen are special skills. Use them when you get close to your target.
ΓÇó Don't forget about potions if you're low on health!
ΓÇó Check out these two tips from the game:


Tips & Tricks:
ΓÇó If you learn a new skill, make sure you have the right weapon to use it! You usually can't change skills in battle, so if you have the wrong skills equipped for your weapon, you're stuck with them until you go back to safety.
ΓÇó Consider getting the Bard's first skill, Charm, no matter what class you are. It takes some of the attention off you by briefly turning an enemy to your side.
ΓÇó Be careful about how you interact with NPCs in the game. What you say to them can affect how they react and whether they'll work with you or against you. Keep in mind that you can see what each answer you give would look like. Then tap the same response again to confirm that's your choice.
ΓÇó Potions replenish after you leave an area (just like your health does), so don't be afraid to use them in a pinch!
ΓÇó If you're really having a hard time, you can change the difficulty level under Settings so you have unlimited potions!
Γò¼├┤Γö£├ºΓö£Γöé There is a penalty for dying — you lose some gold. So if you're strapped for cash, be extra careful!
ΓÇó WARNING: If you turn on Crazy Mode, you'll be able to kill all NPCs, potentially killing your teachers and missing out on skill trees.
ΓÇó The game only saves when you're on the world map. So if something goes wrong in a dungeon, you can close the app before you die to keep it from saving. Same thing if you take a skill you decide you don't want. Don't go to the world map until you're sure about your changes. At the same time, make sure you go to the map if you complete a quest or mission, or the game won't save it. If you complete a dungeon or learn a skill and you're sure you want to keep it, don't close the game until you go back to the world map, or it'll be like it never happened.
ΓÇó Battleheart Legacy lets you duplicate your save file so you don't have to start from scratch every time you want to experiment with skills. Take advantage of it! You can also use this to try out different options in the story without risking anything.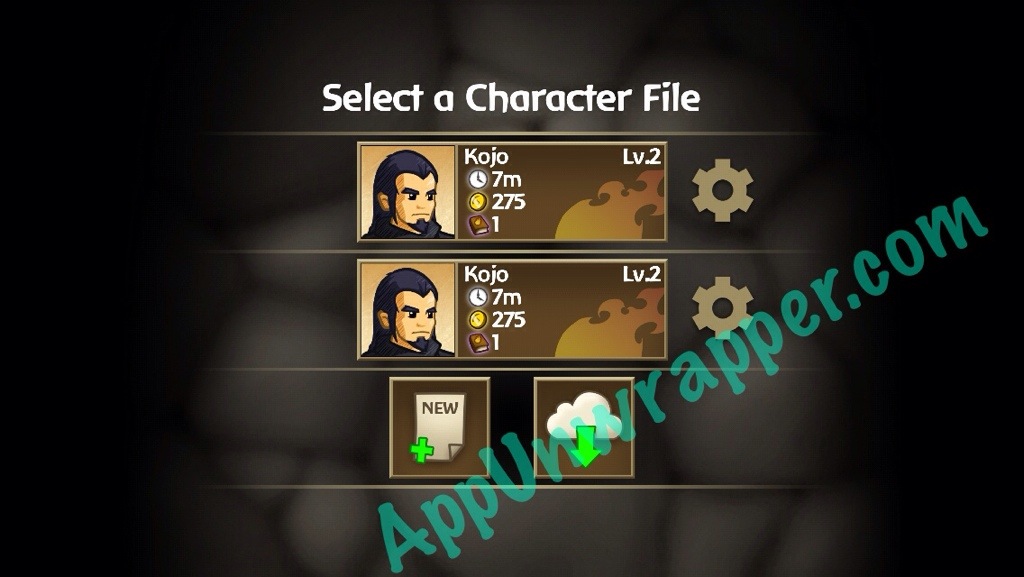 ΓÇó Did you know that in the character stats screen, you can scroll down to see more stats? Don't forget to do this in your items/skills menus, as well as at the shopkeeper/smithy.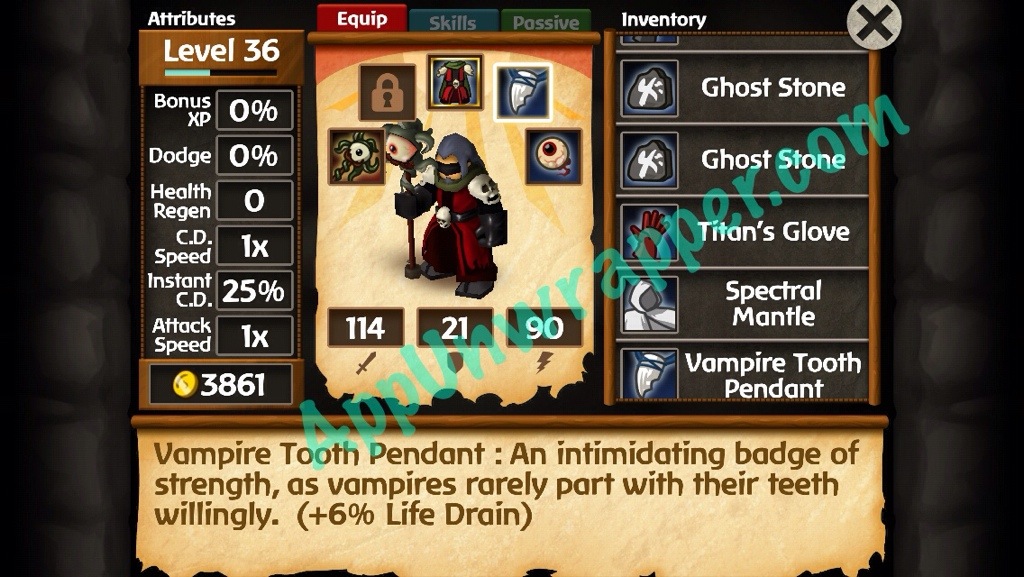 ΓÇó I found Rogue to be one of the easier classes to start off with. They're quite powerful in the beginning compared to some other classes. So give that a try if you're having trouble with other classes. Later on, you can add some Ranger skills that work nicely with them, and some Ninja skills as well.
ΓÇó If you're willing to deal with their weak start, Wizards become very powerful later in the game, especially if you add some Witch and Necromancer skills to the mix. Magic users are great for crowd control in later levels because of their AoE (Area of Effect) skills. But you may have to take the game a bit slow in the beginning, because their Lightning skill is pretty weak. Once you get their second skill, Staff Wielder, it should get a little bit easier.
ΓÇó Early on in the game, the Gloomy Path in Gobwood is great for earning some XP, gold and the treasure chest at the end always has an item in it. You can also keep replaying it while trying to level up.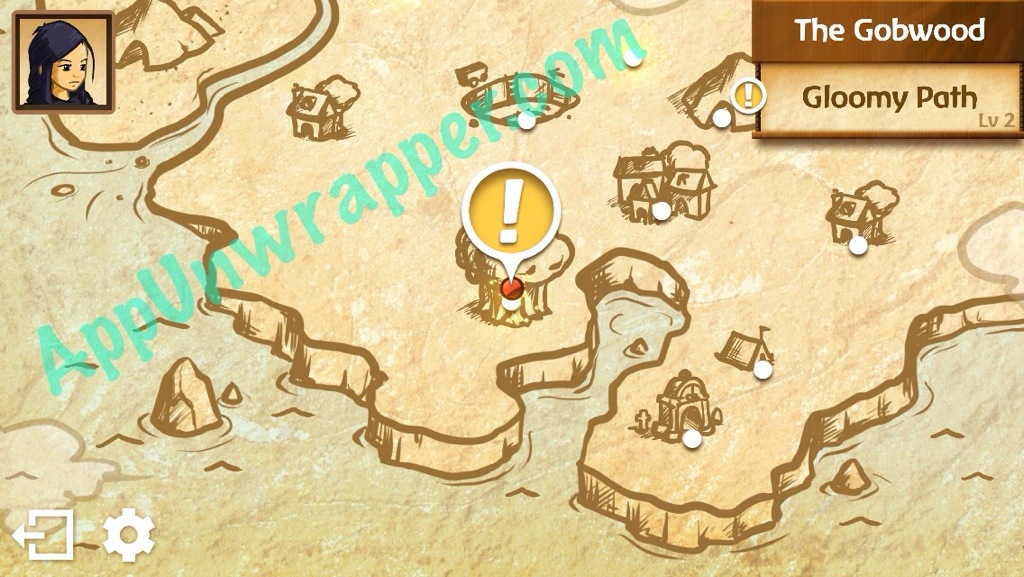 ΓÇó There's a huge quest for the Shards you can get at the castle. Make sure to pick it up from the castle's steward. He'll point out the locations for the three shards on the map (this was bugged, but is fixed in the new update).
ΓÇó If you learn every skill in the game and then start New Game+, you start back at level 1 with no stats, but you keep all your skills!
ΓÇó If you're playing as an AoE class such as any of the magic users, I highly suggest getting a Blood-soaked Sash with 3% Life Leech (or the Life Leech skill) so all the crazy damage you're doing to the large mobs will help replenish your health. It makes a huge difference.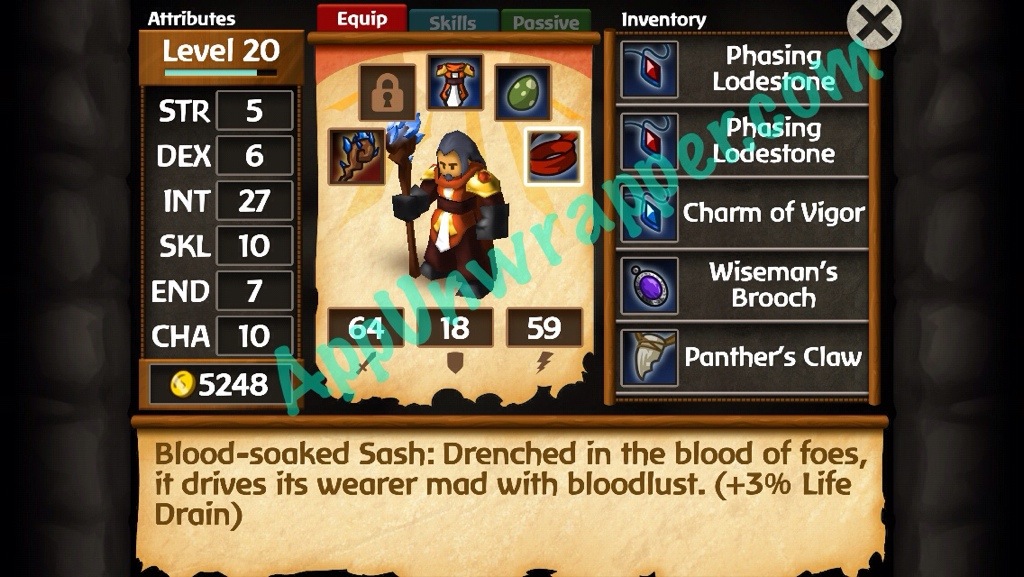 ΓÇó If you take the quest from the Capital to rob the caravan, the Ambush Point, Merchant Caravan will show up on your map. If you find the enemies too strong here, you can run back a bit and let the NPC take the damage. Then you can assist with ranged attacks.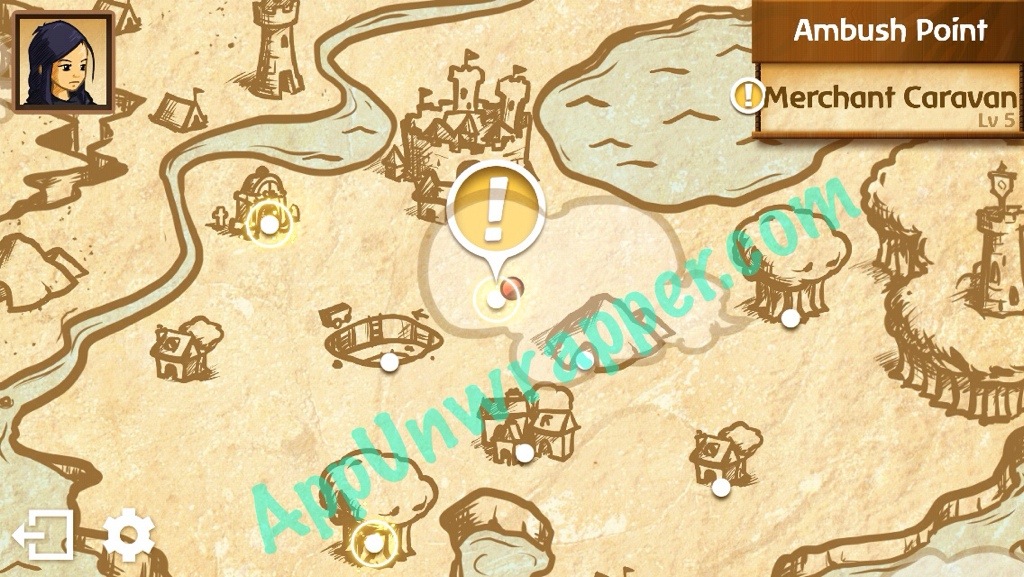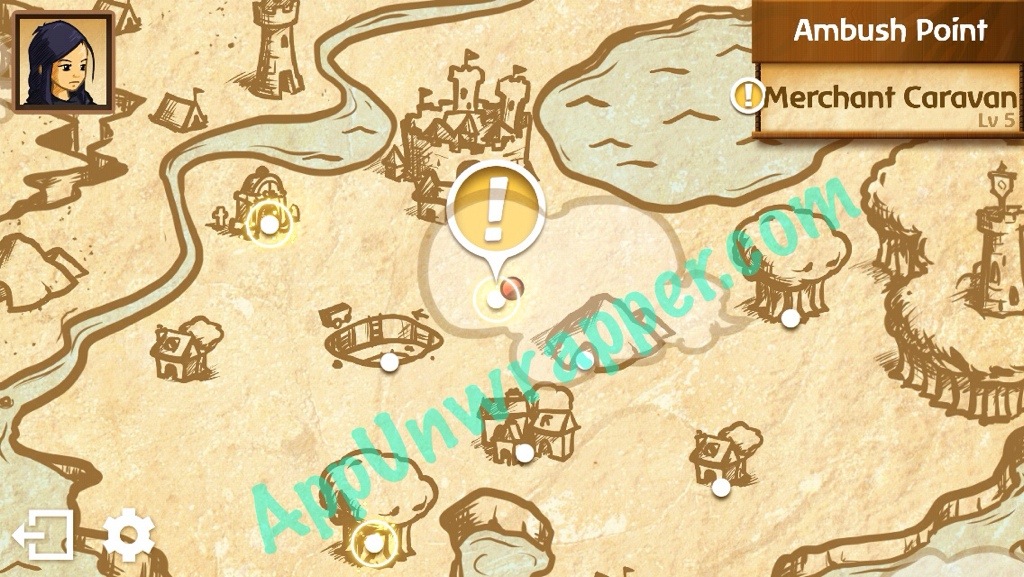 ΓÇó When in the city capital, make sure to head north and pick up a quest from this student. She says she'll meet you at the Ritual Site in St. Argus Crypt. When you meet her there, you need to lead her through while keeping her alive. If she dies, you have to force close the game or you'll lose the quest. If you leave and save the game after she dies, she won't be there when you go back.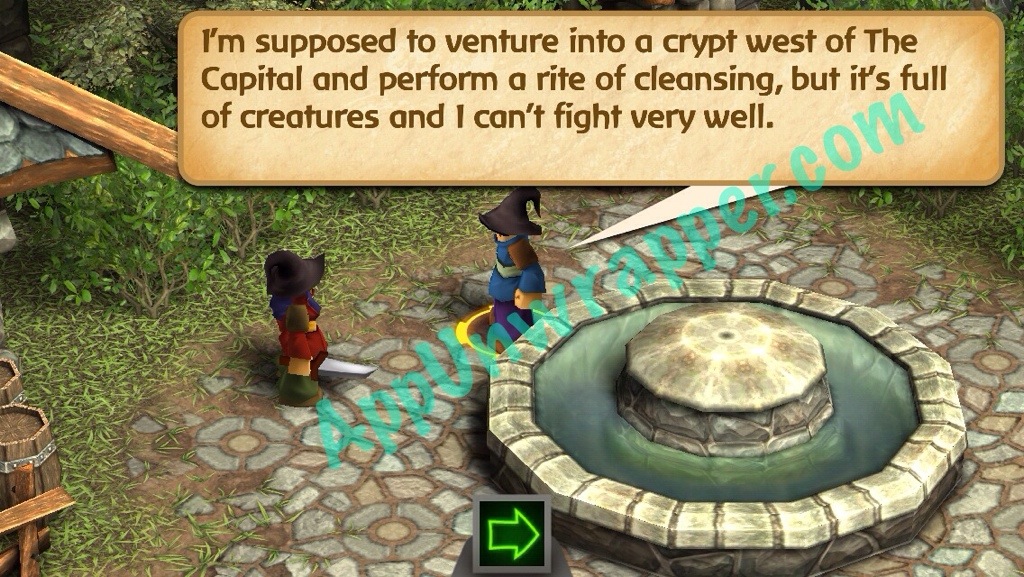 ΓÇó Once you can easily beat the Frost Wyrm, continue playing that area over for easy XP and leveling. After that, the Ominous Pasture is a quick boss to kill, giving a decent amount of XP.
ΓÇó If you complete the level 6 area called Ruins at the Ransacked Village, you'll get access to level 7 Ominous Pasture, where you battle the boss called the Boar Rider! He throws bombs, charges at you, refuses to be affected by paralysis, and at one point summons some minions. But it's a fun battle!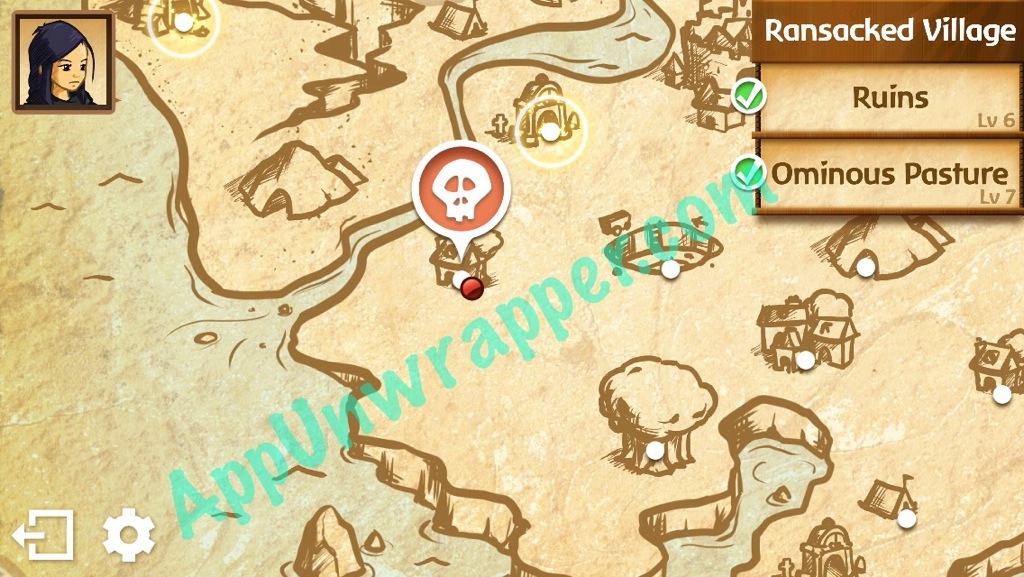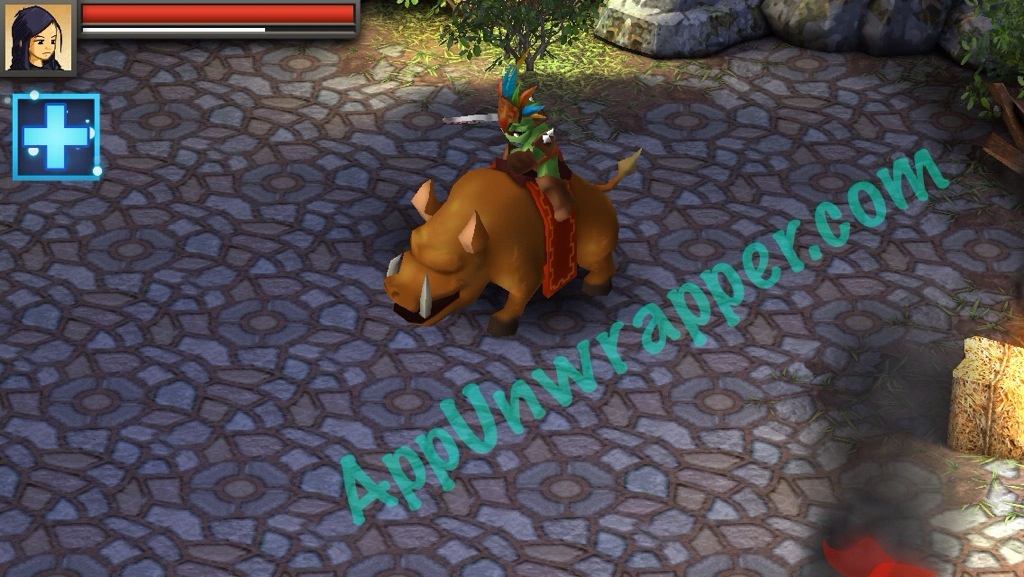 ΓÇó When you get to level 8, check out the Mage Academy/Tower to pick up two quests, including one to find the the Necromancer's Keep with the Forbidden Library. There's a merchant selling useful trinkets, and it's how you start your journey to meeting the Necromancer trainer.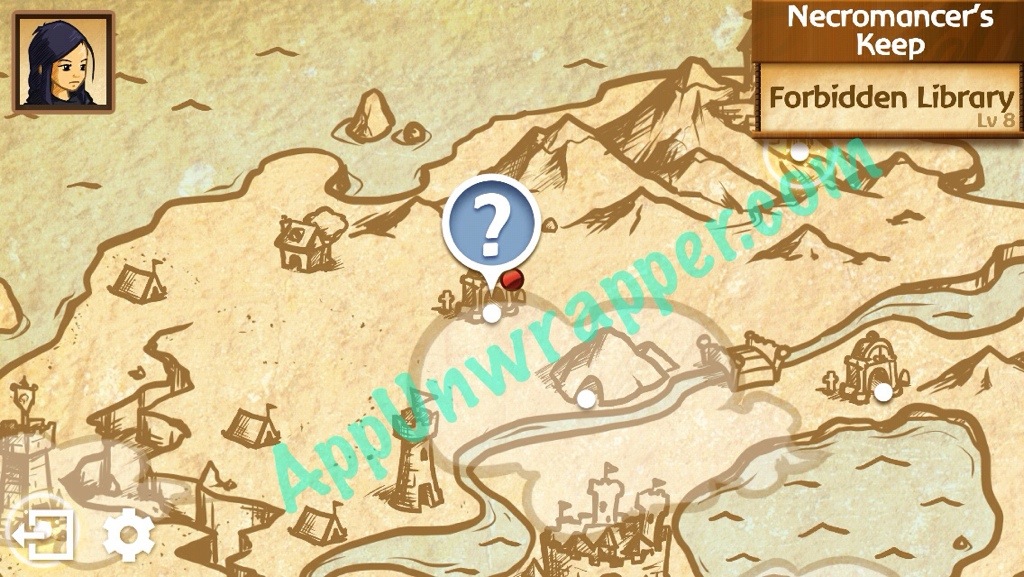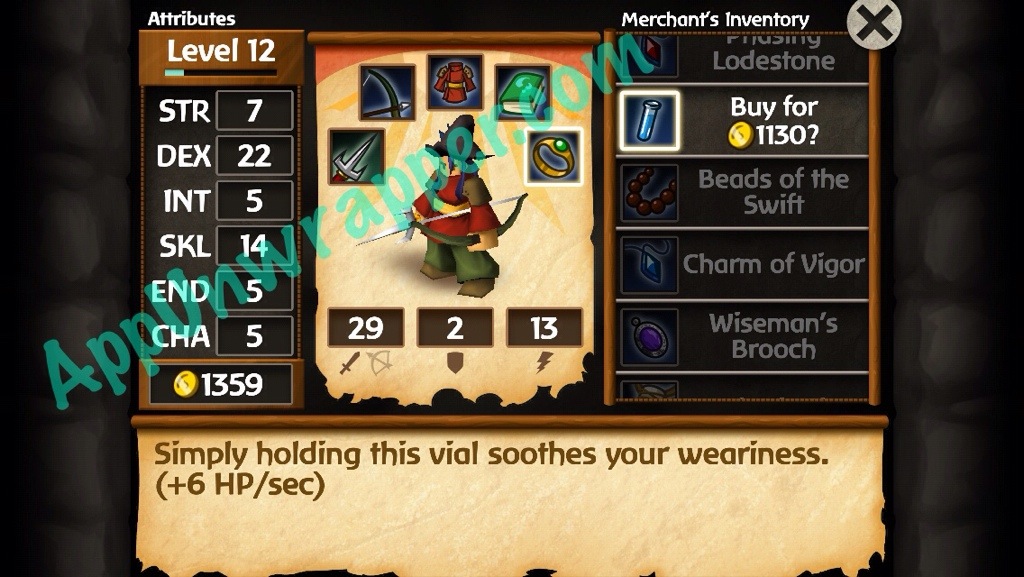 Click on the little numbers below to continue to the next page of the walkthrough.