Battleheart Legacy
By: Mika Mobile, Inc.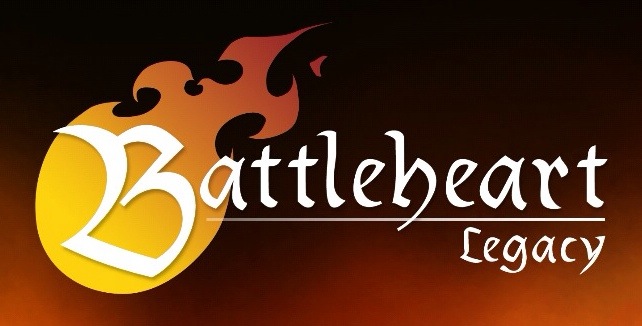 [DKB url="https://www.appunwrapper.com/BHLegacy" text="Download" title="" type="" style="" color="green" width="" opennewwindow="" nofollow=""]
See all our Battleheart Legacy guides in one handy place.
Paladin:
Paladins are one of the beginning classes that can be found in the Academy. They are warriors that use divine magic. They require Charisma, Strength, and Endurance. Their first skill, Divine Hammer, is an active skill that requires a melee weapon.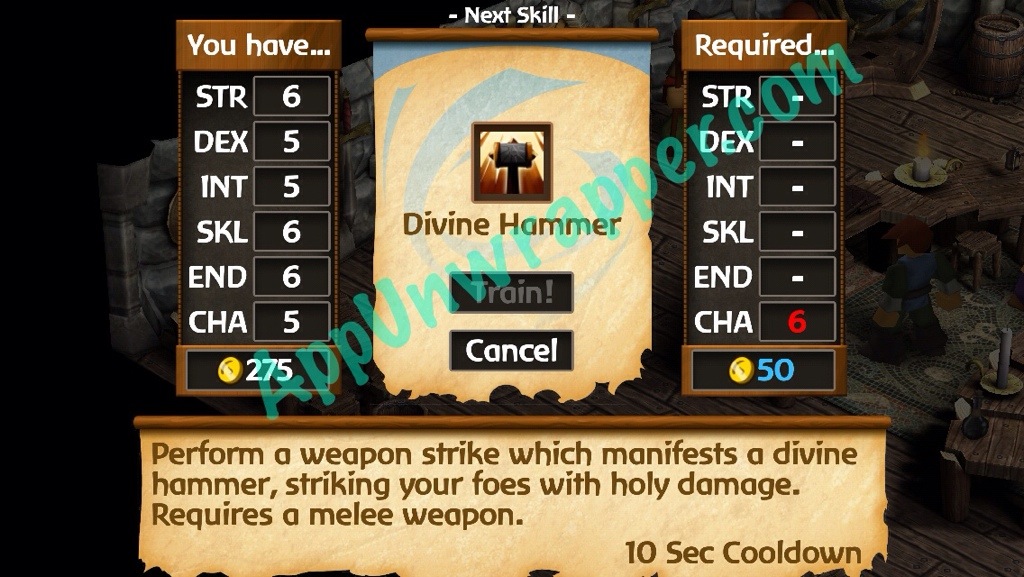 The second Paladin skill is a passive one called Punishment.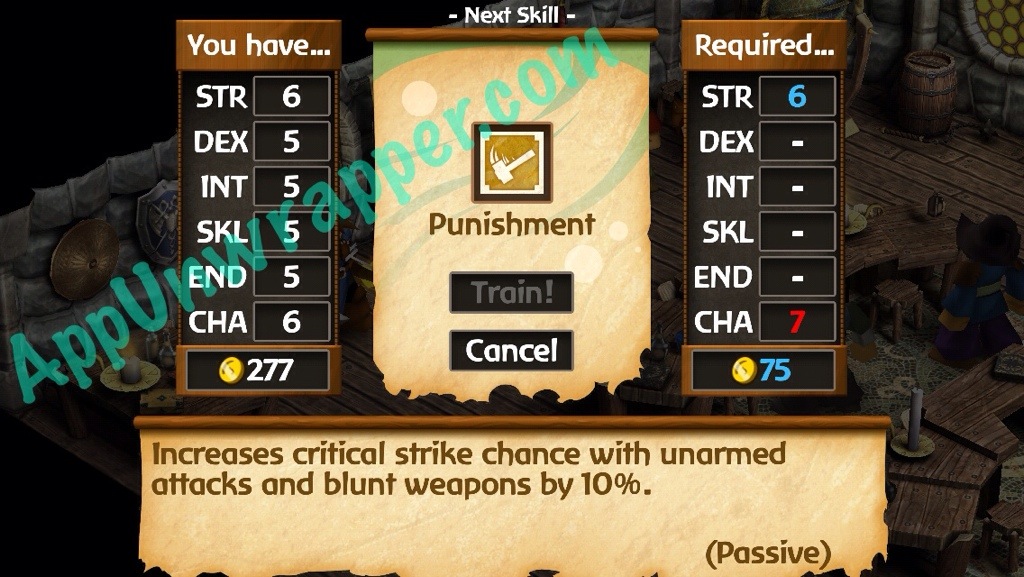 This third Paladin skill is an active one called Aura of Light: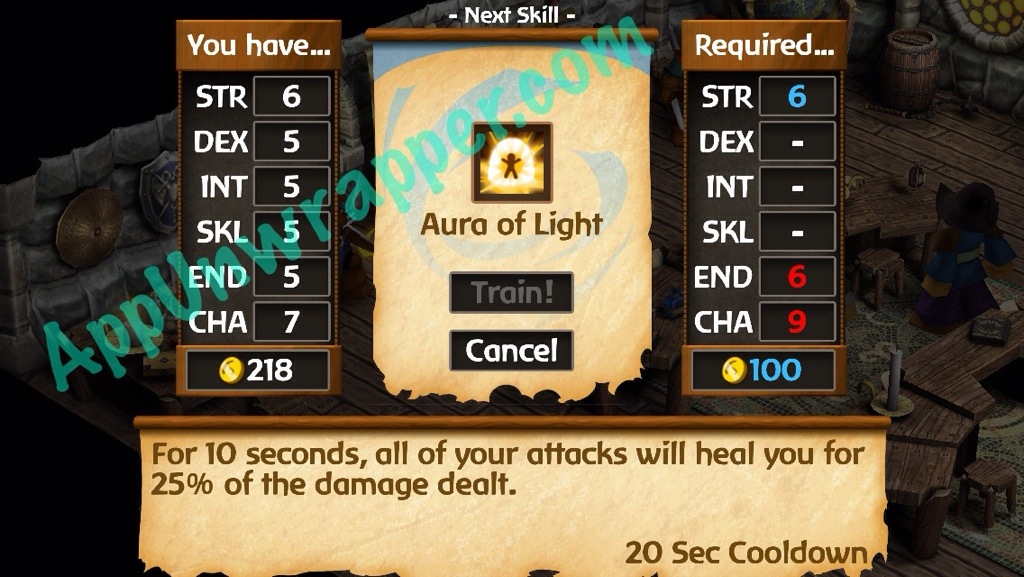 The fourth Paladin skill is an active one called Power Infusion: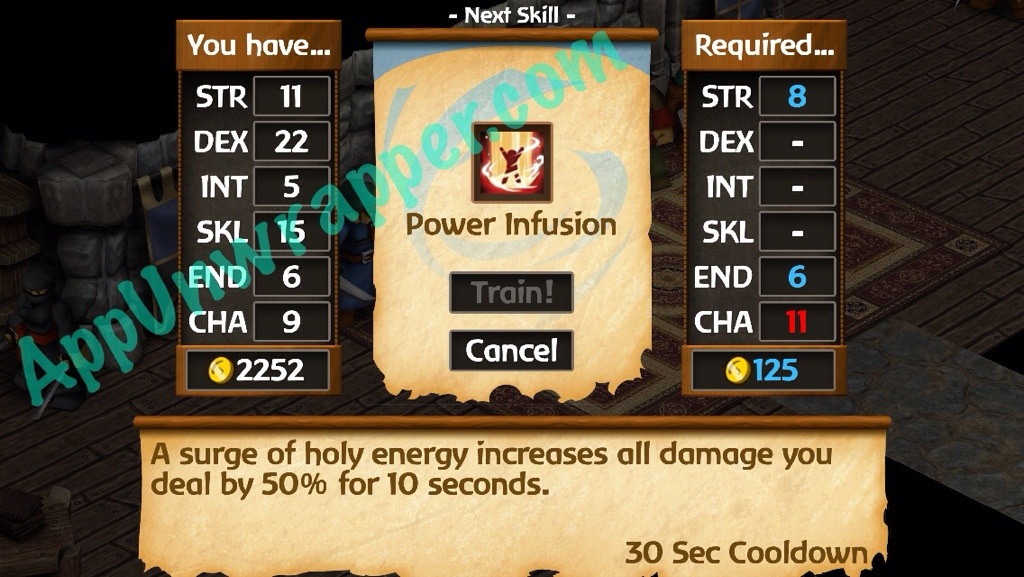 The fifth Paladin skill is a passive skill called Stalwart: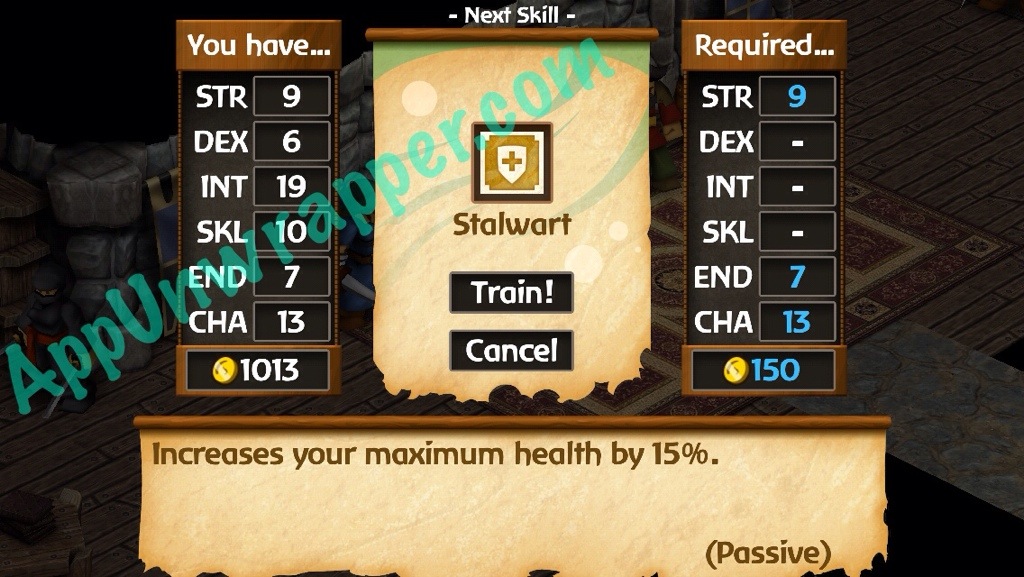 The sixth Paladin skill is an active skill called Wrath: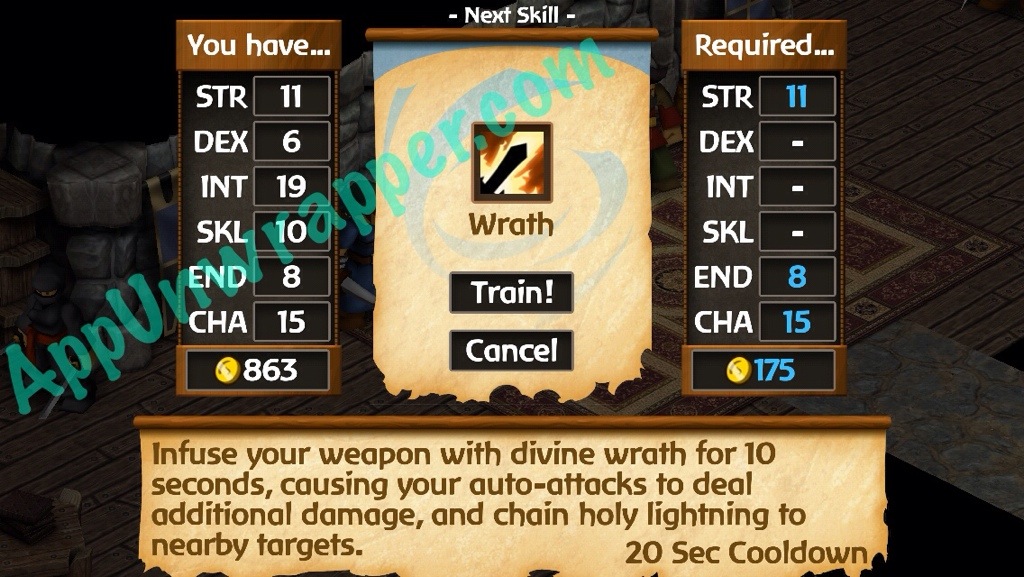 The seventh Paladin skill is an active skill called Cleanse: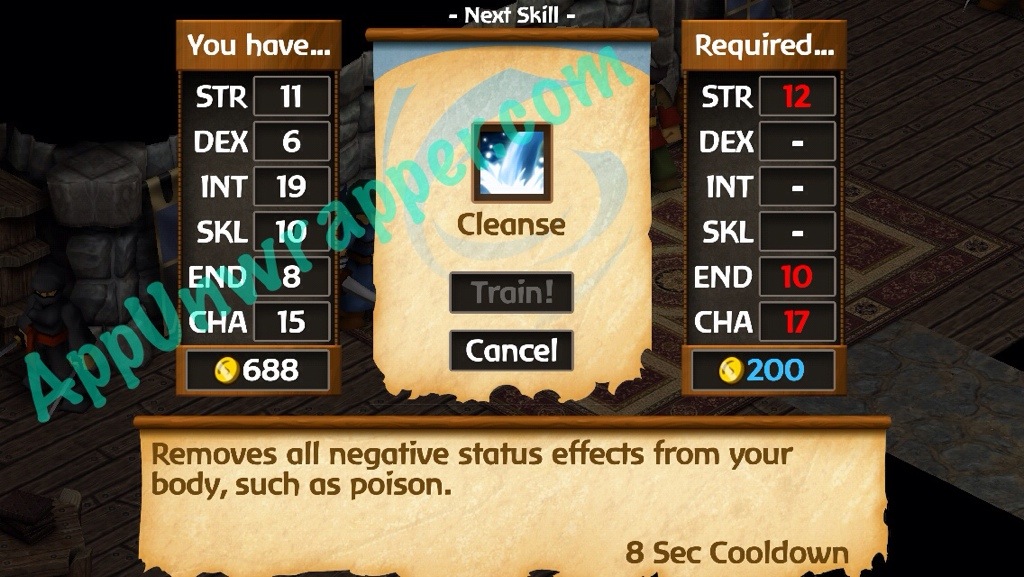 The eighth Paladin skill is a passive skill called Might: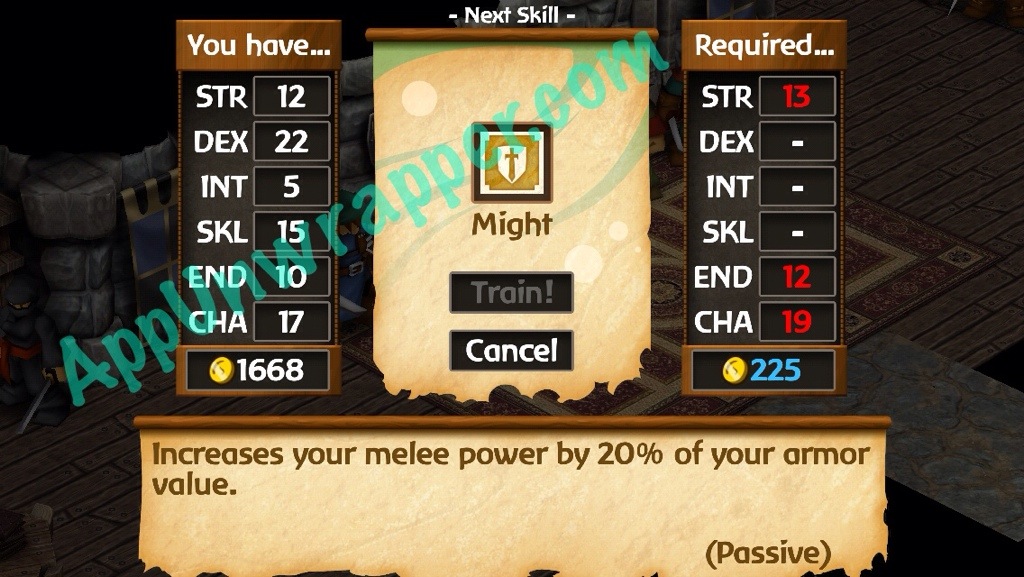 The ninth Paladin skill is an active one called Holy Word: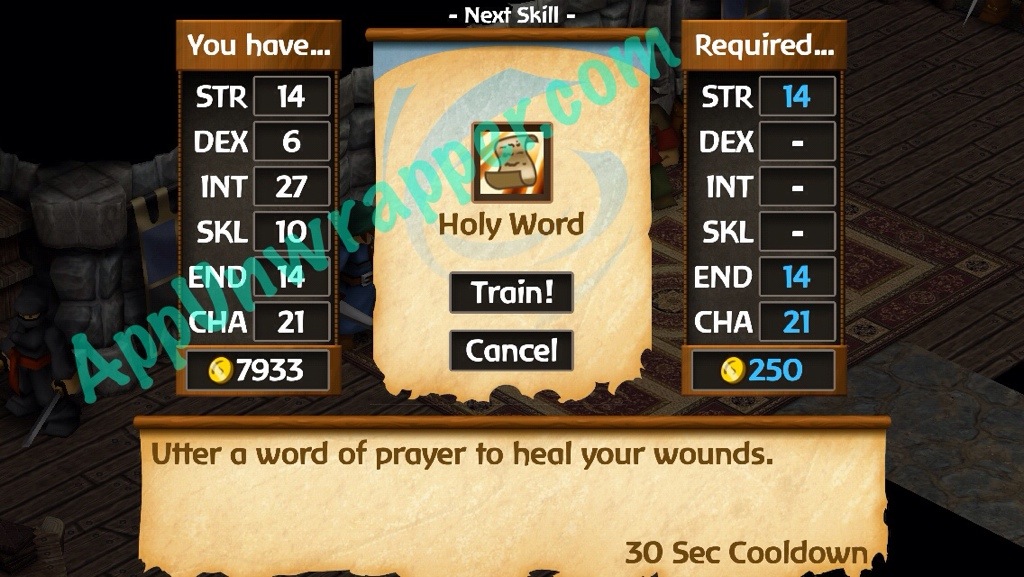 The tenth Paladin skill is a passive one called Devout: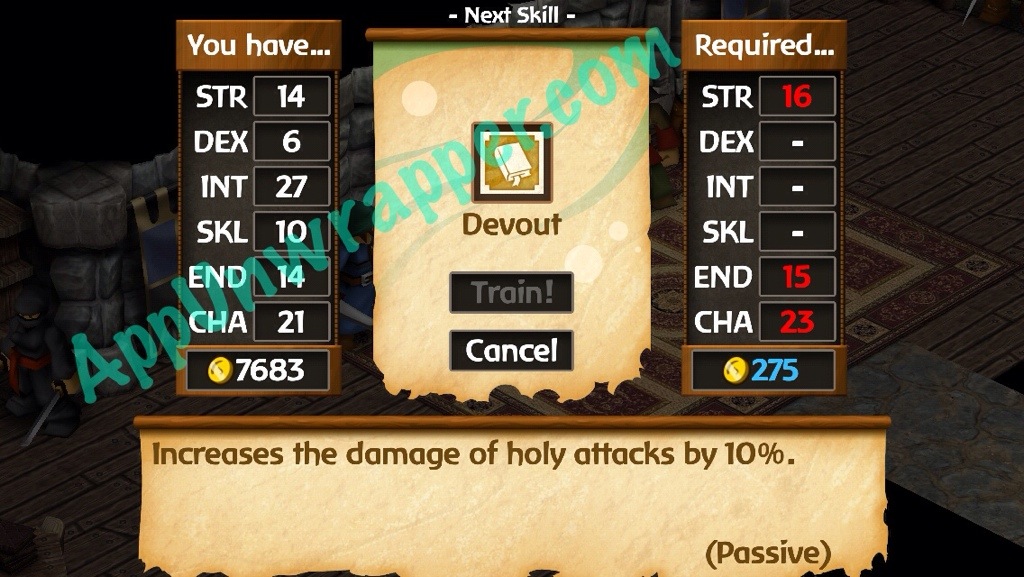 The eleventh Paladin skill is an active one called Mirror Shield:
(Thanks to Emuchu for these last few.)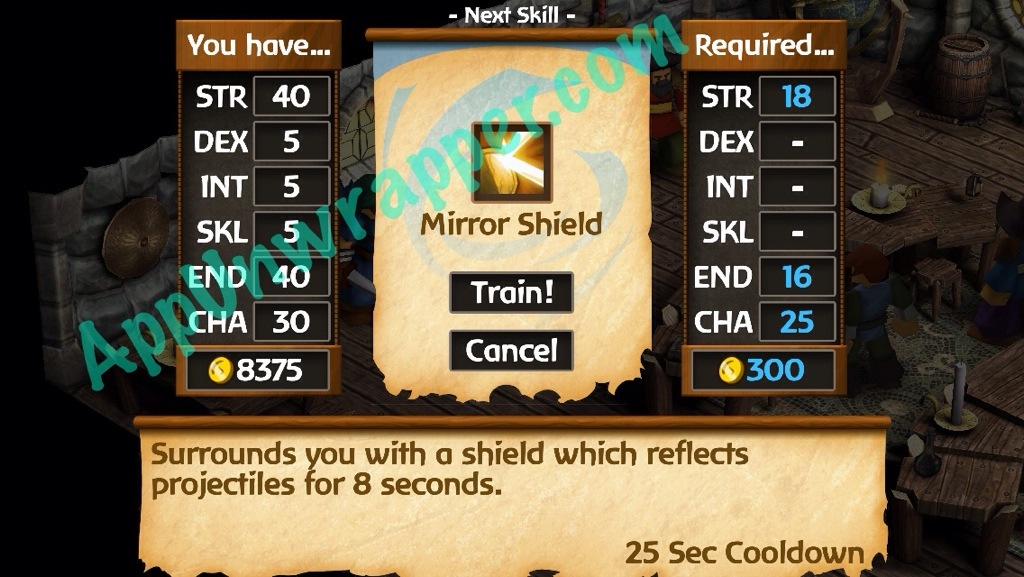 The twelfth Paladin skill is a passive one called Word of Retribution: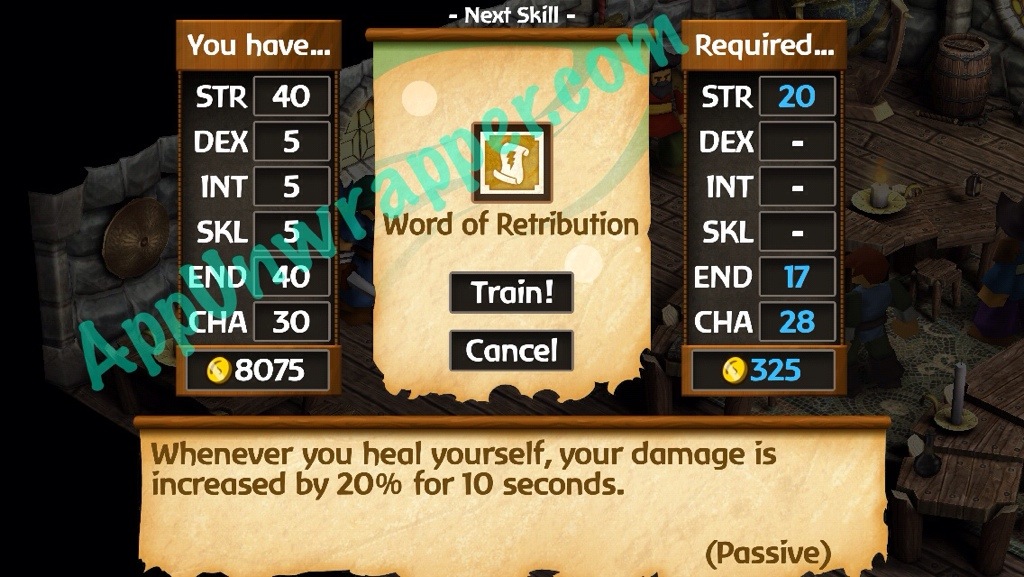 The thirteenth (and final!) Paladin skill is an active one called Radiance: