Battleheart Legacy
By: Mika Mobile, Inc.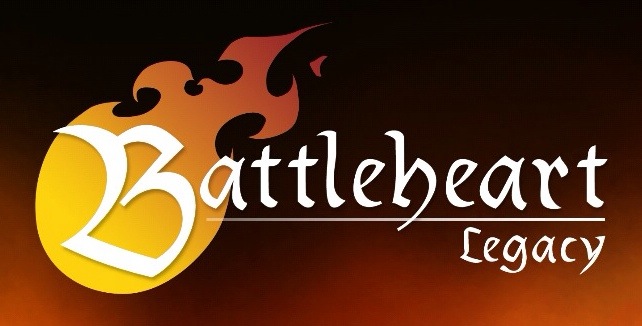 [DKB url="https://www.appunwrapper.com/BHLegacy" text="Download" title="" type="" style="" color="green" width="" opennewwindow="" nofollow=""]
See all our Battleheart Legacy guides in one handy place.
Rogue:
Rogues are one of the beginning classes that can be found in the Academy. They are sneaky and require Dexterity. Skill and a little bit of Strength. Their first skill is an active one called Sneak Attack and requires a dagger.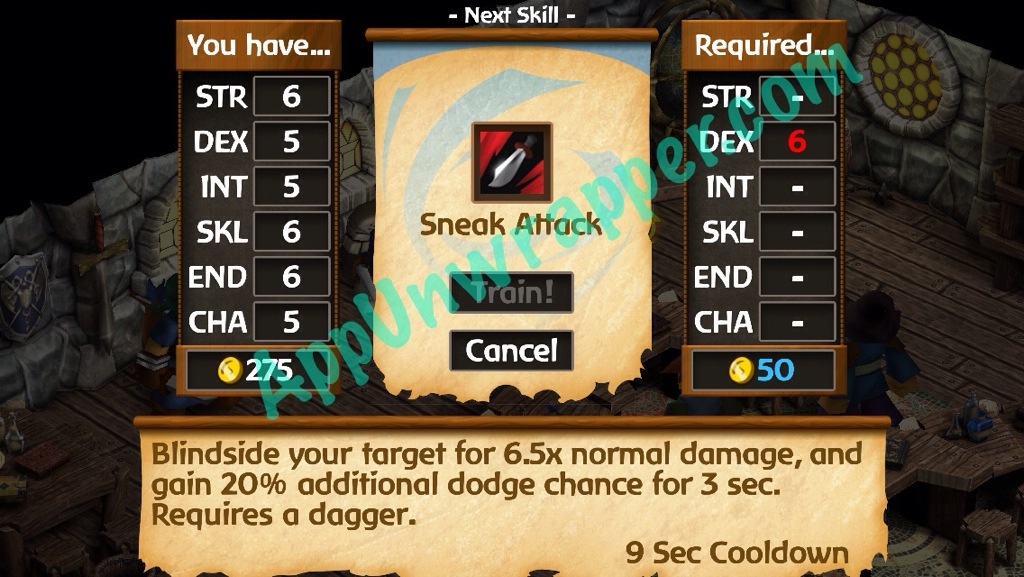 The second Rogue skill is an active skill called Poisoned Knife.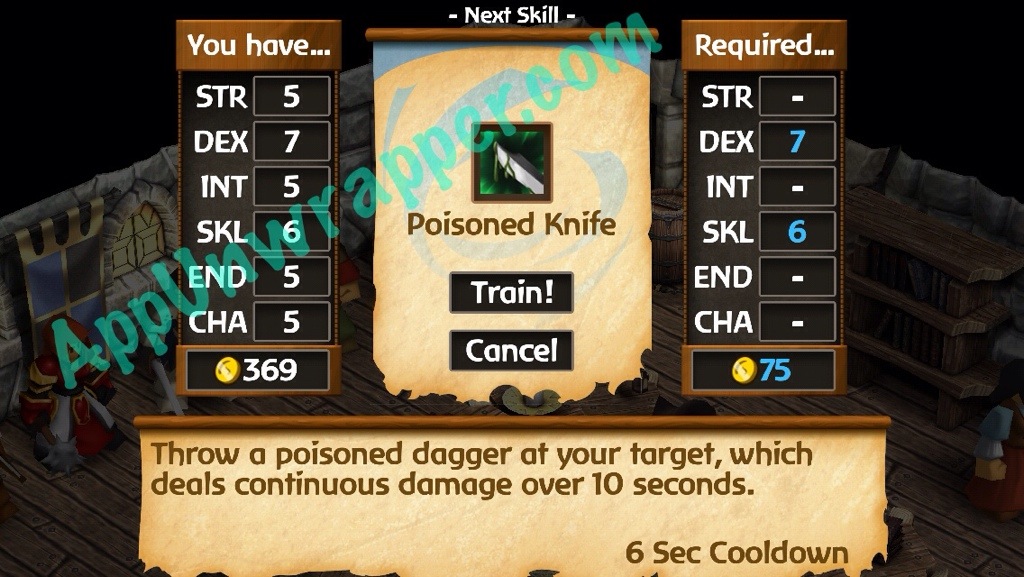 The third Rogue skill is a passive skill called Twist the Blade.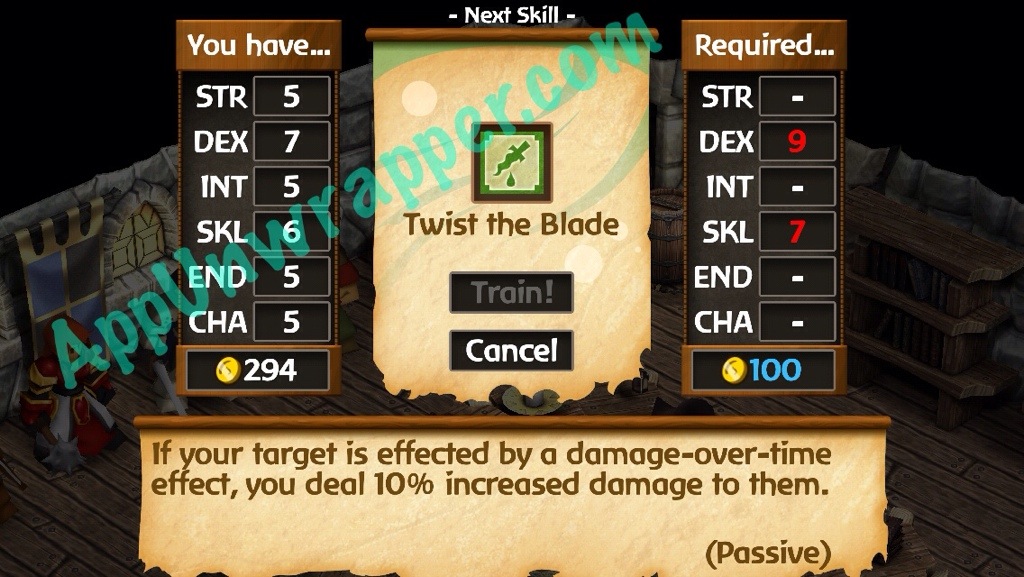 The fourth Rogue skill is an active one called Stealth.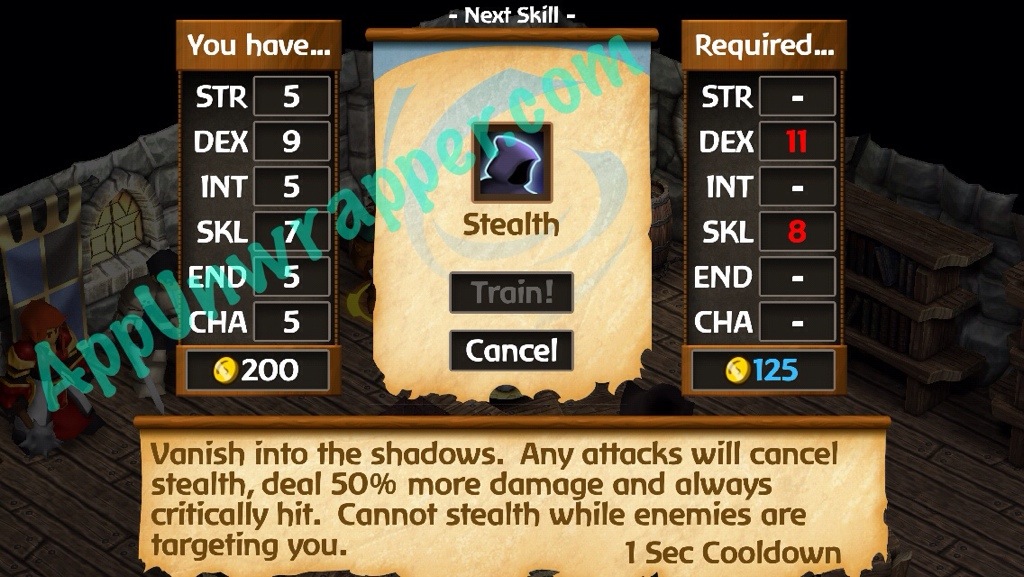 The fifth Rogue skill is Lethal Edge, a passive skill.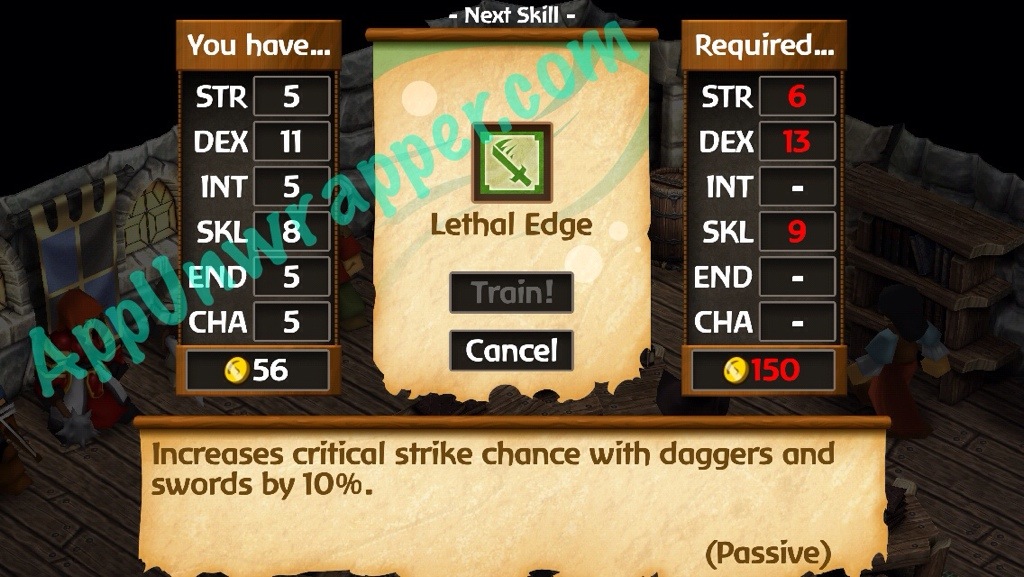 The sixth Rogue skill is an active one called Thievery: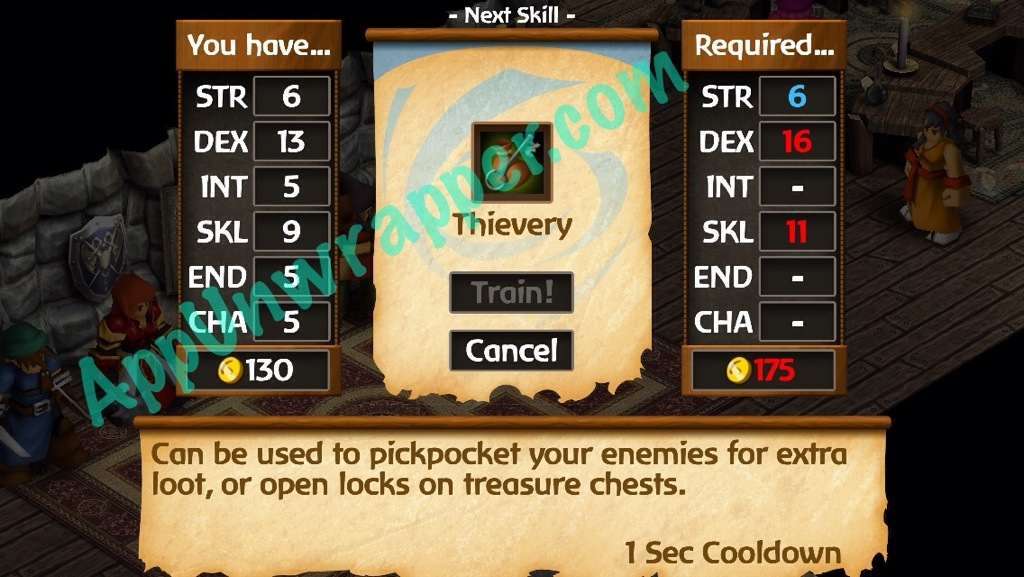 The seventh Rogue skill is an active one called Paralytic Knife: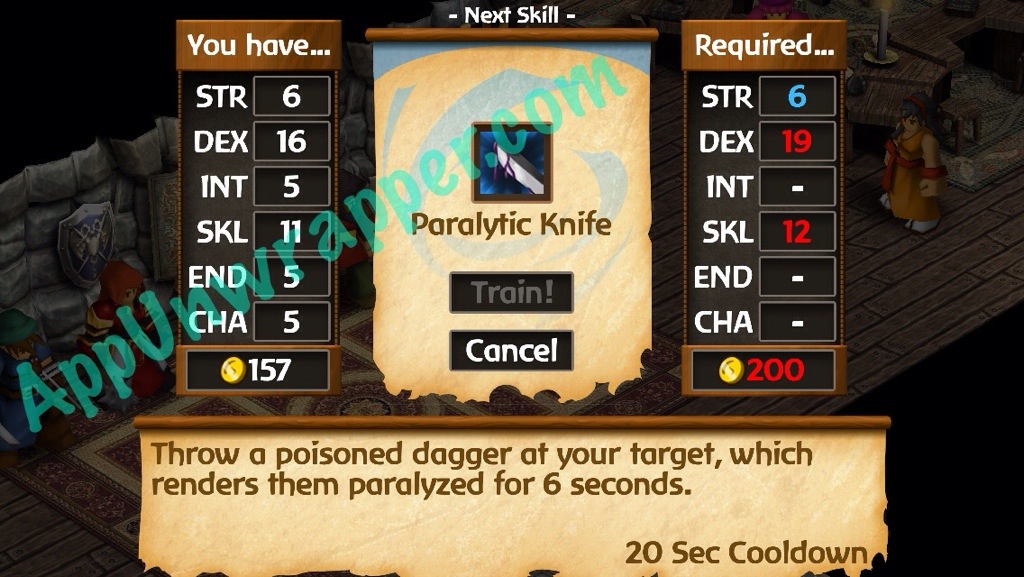 The eight Rogue skill is a passive one called Coup de Grace: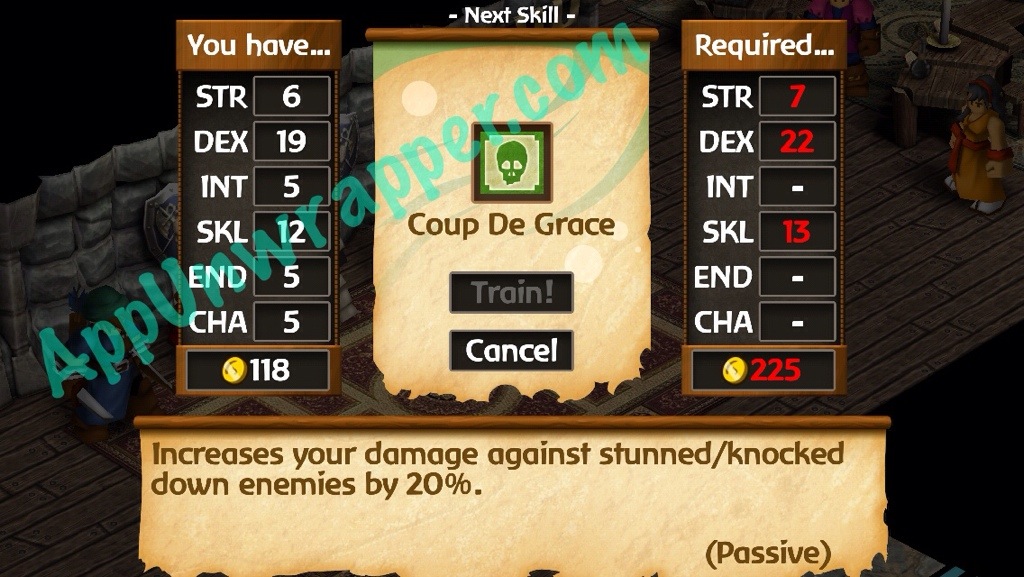 The ninth Rogue skill is an active one called Envenom: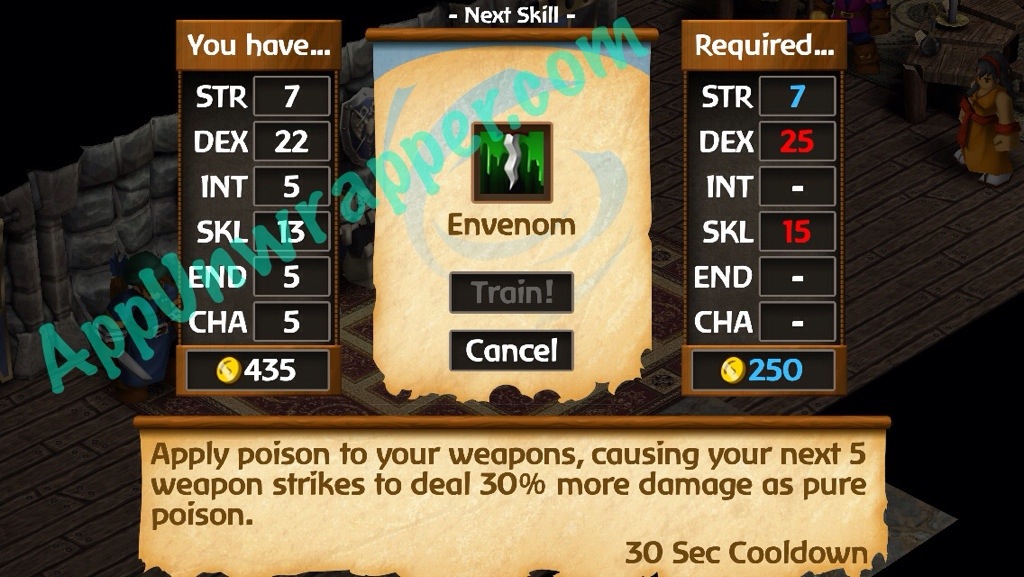 The tenth Rogue skill is a passive one called Pursuit: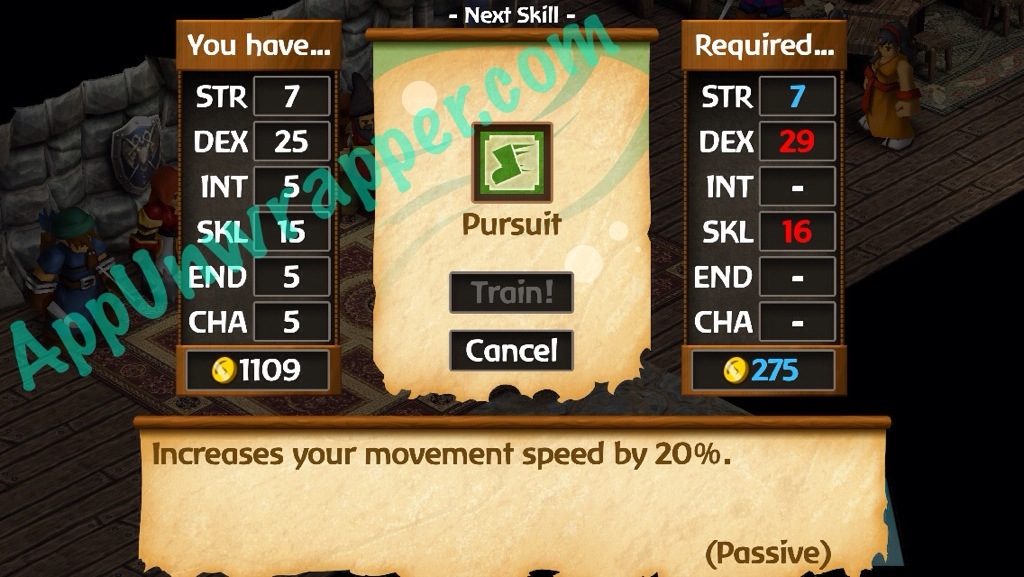 The eleventh Rogue skill is an active one called Expose Weakness: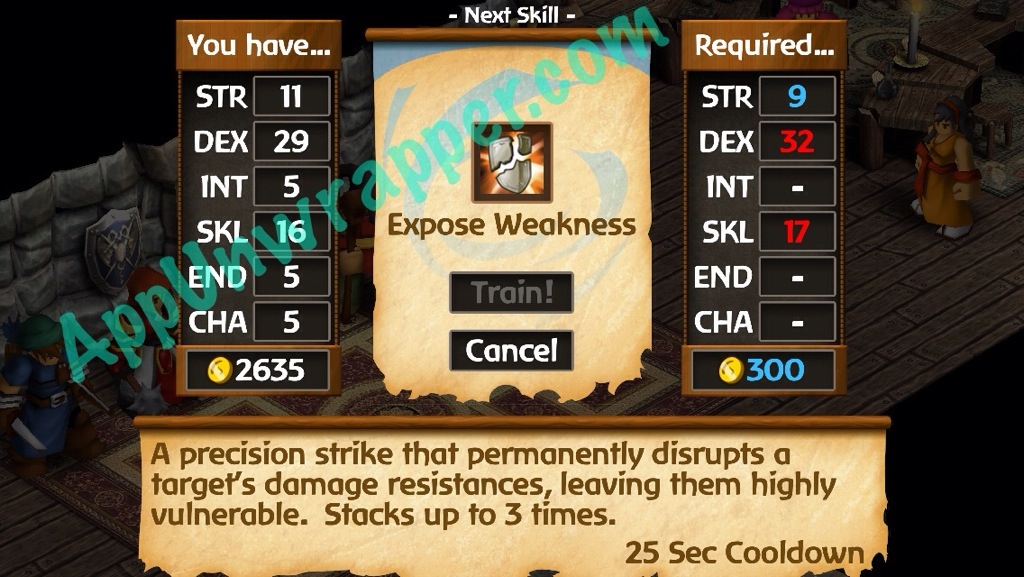 The twelfth Rogue skill is a passive one called Crippling Blows: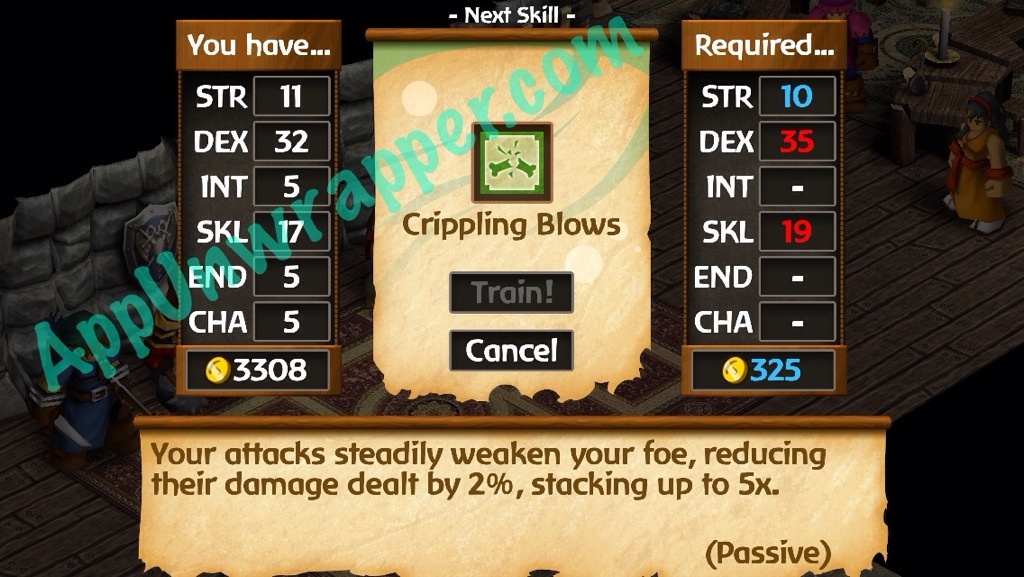 The thirteenth (and final!) Rogue skill is an active one called Shadowstep: