Level 3:
Go to the Shalestone Mines, Abandoned Shaft at level 3. After you complete it, the level 9 Rotten Mine will unlock in the same location.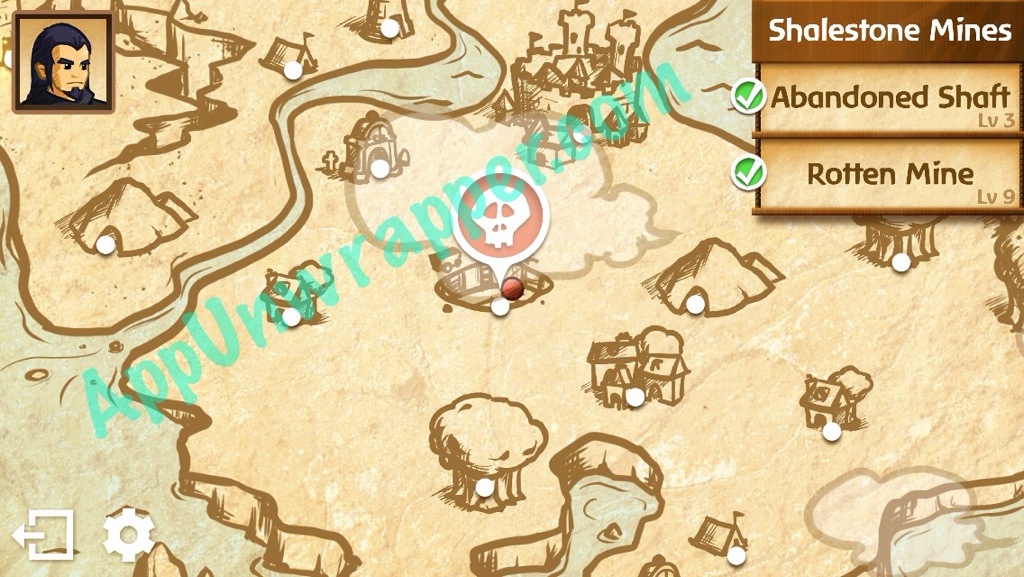 Around now you should also be able to bump into the Ninja as a random encounter near Dunshire. See here for more information on unlocking the Ninja class.
Level 4:
Rich Vein is also at the Shalestone Mines, but it only appears when you get the quest from the Smithy in Downtown Eston. You need to get the ore from the Cartel either by killing them or convincing them to give it to you with high enough Charisma. Then take the ores back to the Smithy and he'll let you choose a reward. Rich Vein disappears after you complete it once. You also have the choice here to join the Cartel. If you agree, they tell you to talk to the barkeep at the tavern. He tells you to wait until he has a job for you. But I've never seen anything pop up, so I think that quest leads nowhere. You might be better off just killing the Cartel for the ores.
Level 5:
If you talk to the Robin Hood-like guy in the Capital City tavern, he'll ask you if you want to help him ambush a wealthy caravan. If you agree, an Ambush Point, Merchant Caravan will show up on your map.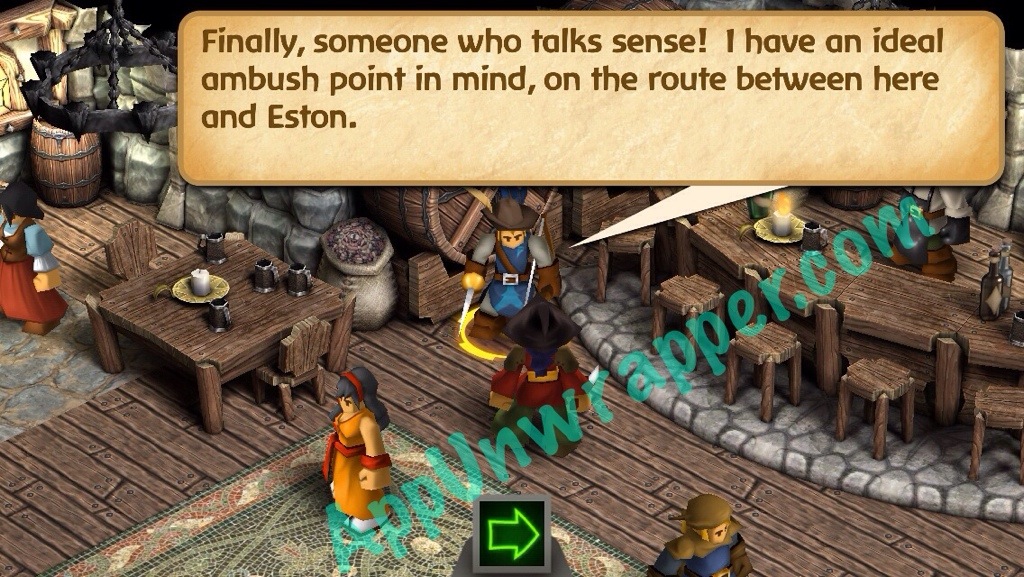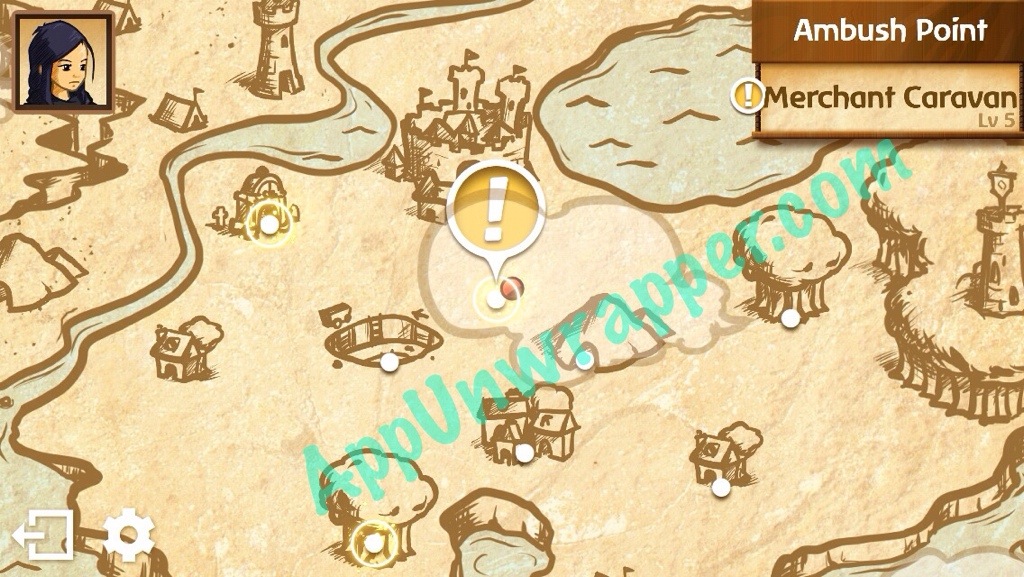 If you're having trouble with this location, note that the Robin Hood guy can't die (possibly a glitch, or intentional?), so you can stand back and let him take all the damage while you play a supportive role.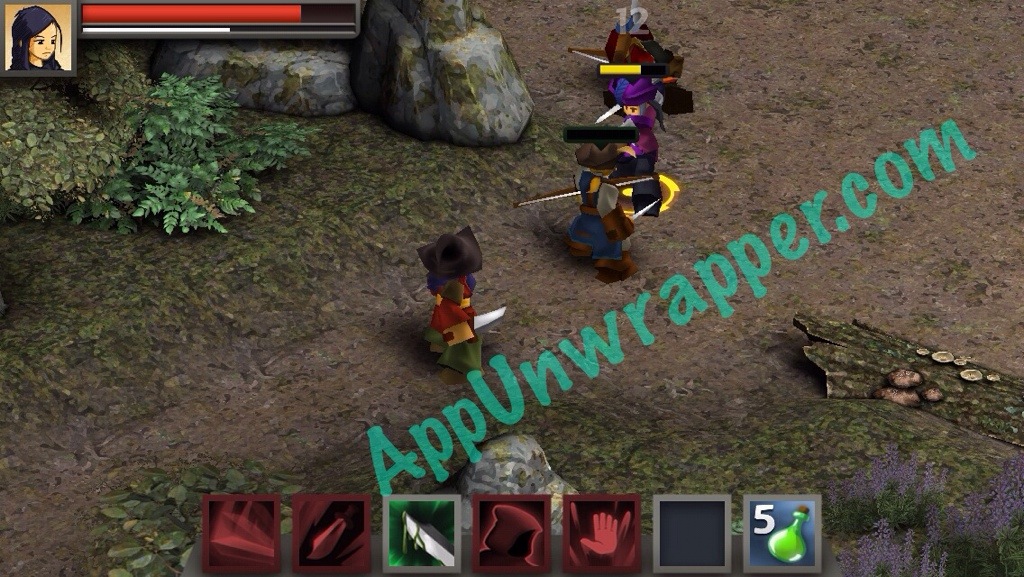 Once you kill all the guards, the Cartel leader will come off the wagon and tell you who he is. You have the choice to either kill him or Robin Hood. I've tried it both ways, and didn't see any difference in my storyline.
Another Level 5 area is the Brigand Camp Campsite to the southeast. Once you complete it, the level 13 dungeon called "Razor Clan's Camp" will appear.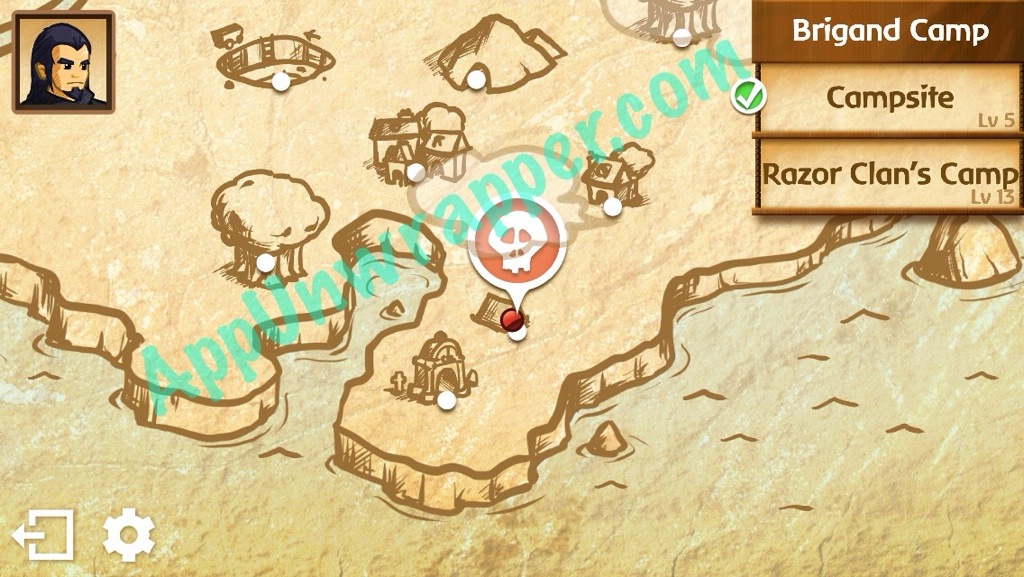 Level 6:
At level 6, you can unlock the Barbarian trainer (called the Ox) by defeating the Frost Wyrm boss for him at the Mountain Approach Campsite and Den of the Wyrm. See the Barbarian guide for full details of this quest and location.
At level 6, you can also head to the Ruins at the Ransacked Village. Clear it for a level 7 boss battle called Ominous Pasture.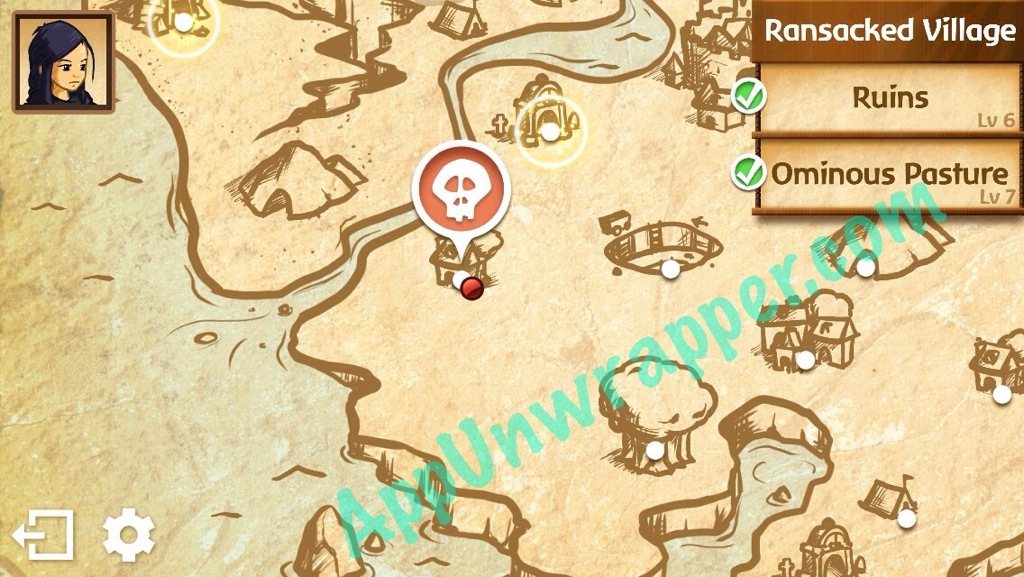 Level 7:
At level 7, you can unlock the Battlemage trainer. You need to first take on the bounty for the Hedge Wizard. Then go to the Desert Outpost, Fugitive Hideout. See full instructions to complete this quest and unlock the Battlemage skills.
When in Capital City, make sure to head north and pick up a quest from this student. She says she'll meet you at the Ritual Site in St. Argus Crypt. When you meet her there, you need to lead her through while keeping her alive. If she dies, you have to force close the game or you'll lose the quest. If you leave and save the game after she dies, she won't be there when you go back. Don't fret too much if she dies, though, as she only gives you 100 gold if she survives.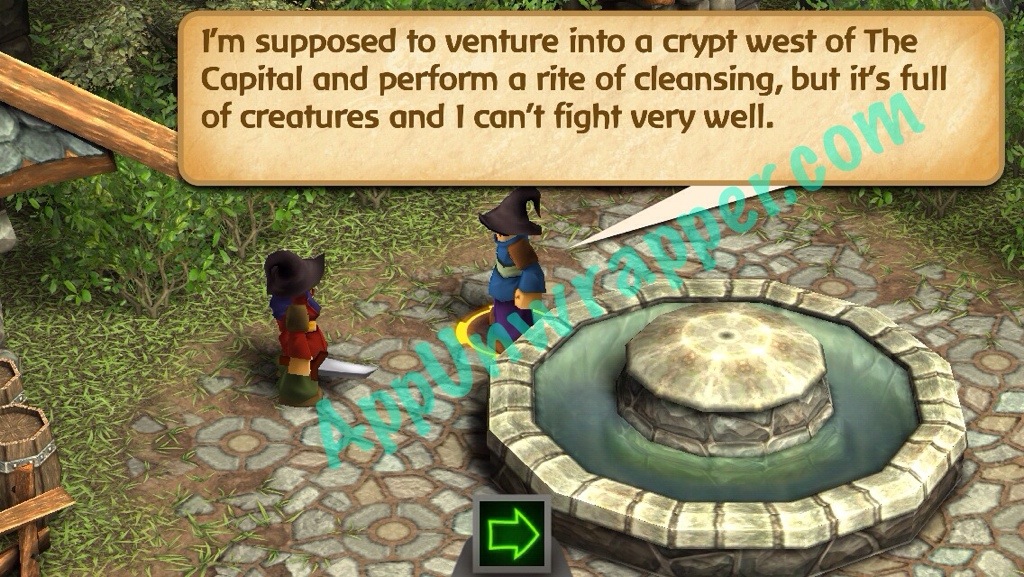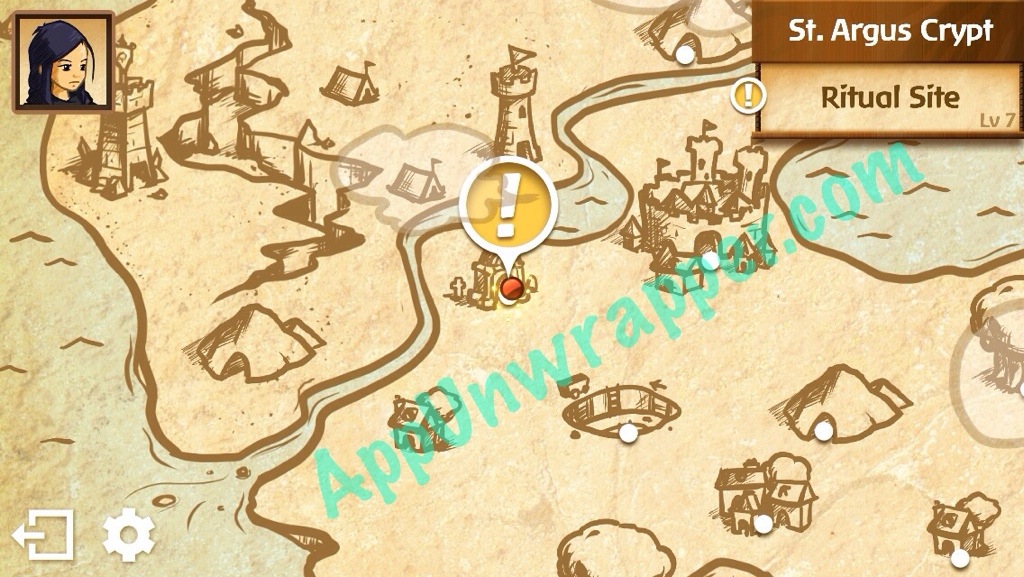 After you clear the Ruins in the Ransacked Village, a level 7 boss area will show up, called Ominous Pasture. Here you have to fight the Boar Rider.
He throws bombs, charges at you, refuses to be affected by paralysis, and at one point summons some minions. But it's a fun battle!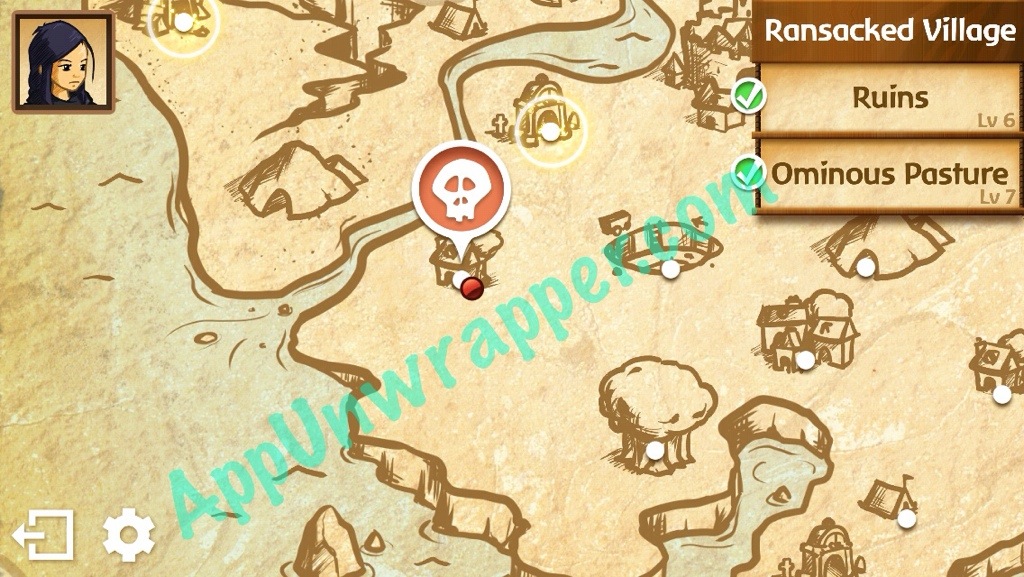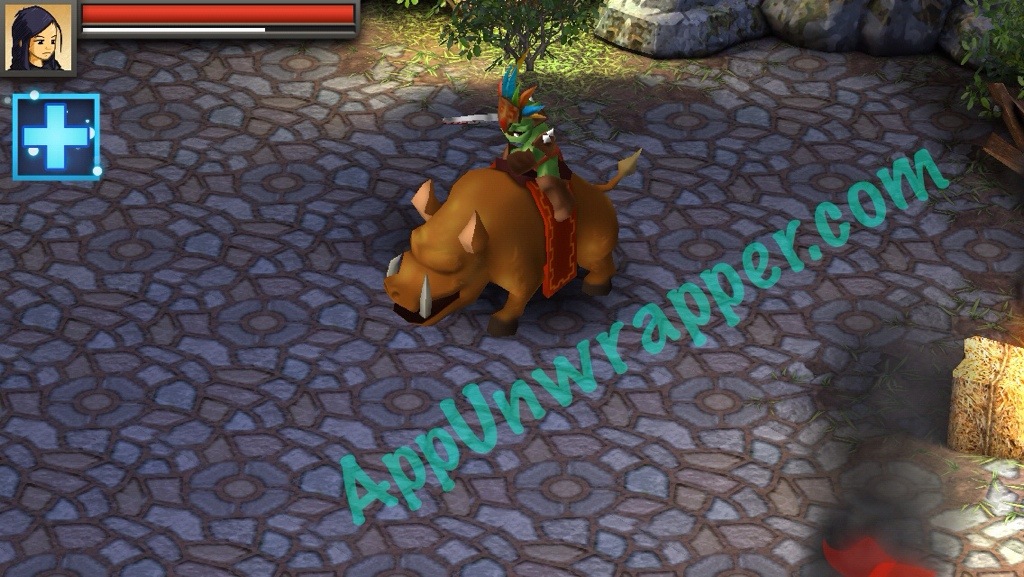 Click on the little numbers below to continue to the next page of the walkthrough.
***
Note: Sometimes a promo code is provided for a game, but it does not affect the review in any way. At AppUnwrapper, we strive to provide reviews of the utmost quality.

Check out my recommended list for other games you might like.

If you like what you see on AppUnwrapper.com, please consider supporting the site through Patreon. Every little bit helps and is greatly appreciated. You can read more about it here. And as always, if you like what you see, please help others find it by sharing it.

I also offer affordable testing and consulting for iOS developers.

COPYRIGHT NOTICE © AppUnwrapper 2011-2018. Unauthorized use and/or duplication of this material without express and written permission from this blog's author is strictly prohibited. Links may be used, provided that full and clear credit is given to AppUnwrapper with appropriate and specific direction to the original content.