11. Now the door should unlock and you can head into the next room. But before you do, take all the swords and shields back from the knights!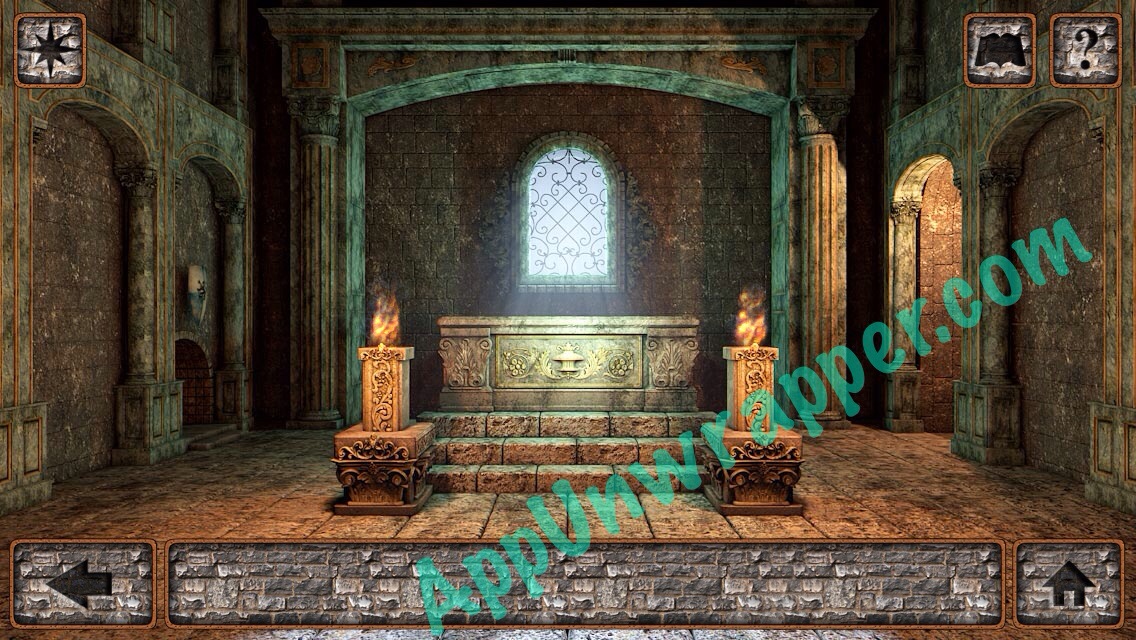 12. Zoom in on the altar. Read the note and take the quill. Also, remove the slab of rock to reveal a keyhole.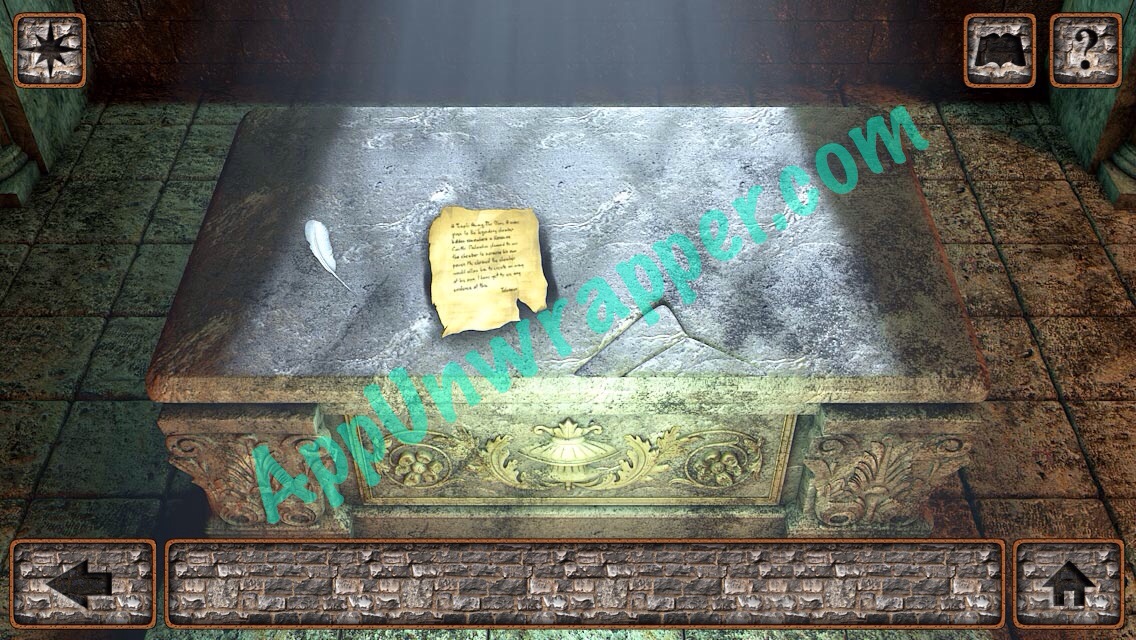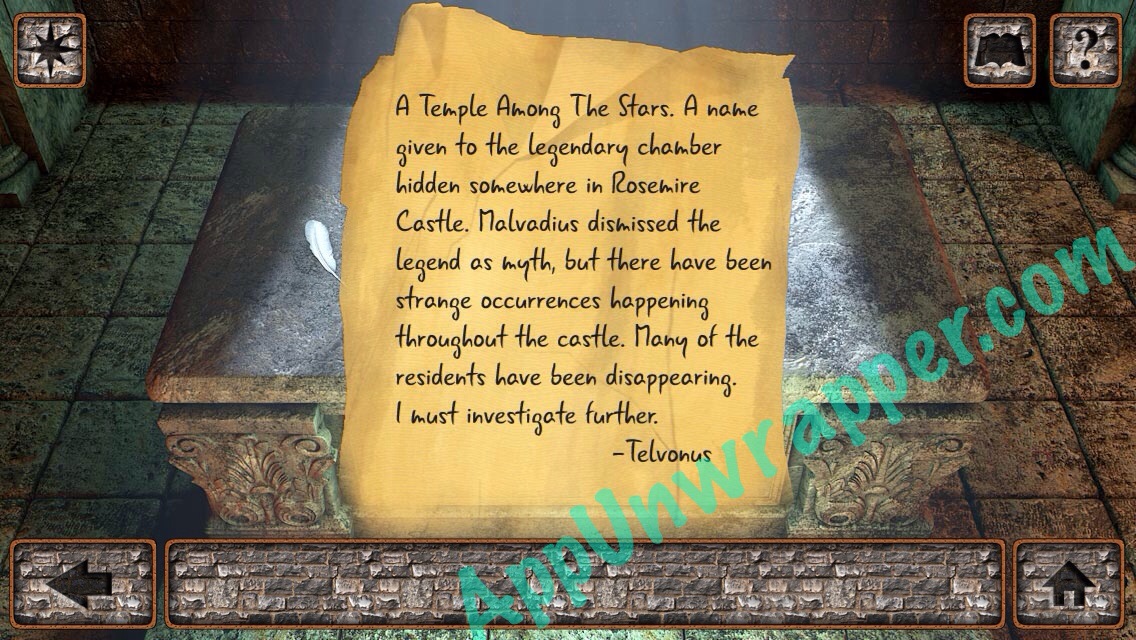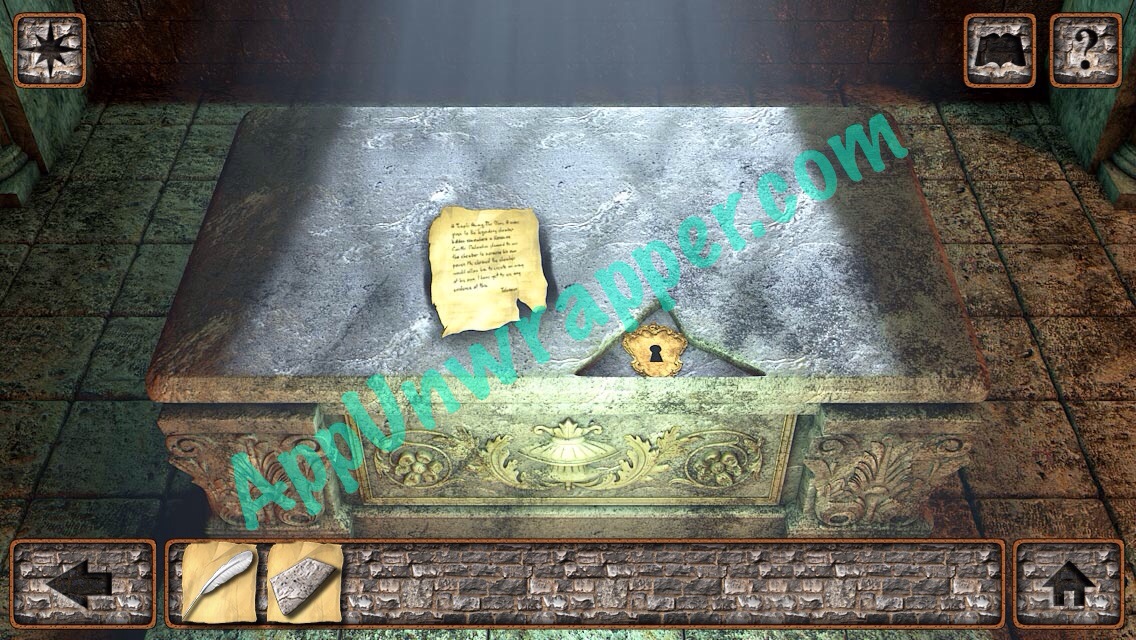 13. Use the slab of rock to break the window, then take the piece of broken glass.
14. Place the two swords with the shield and then take the Veiled Key.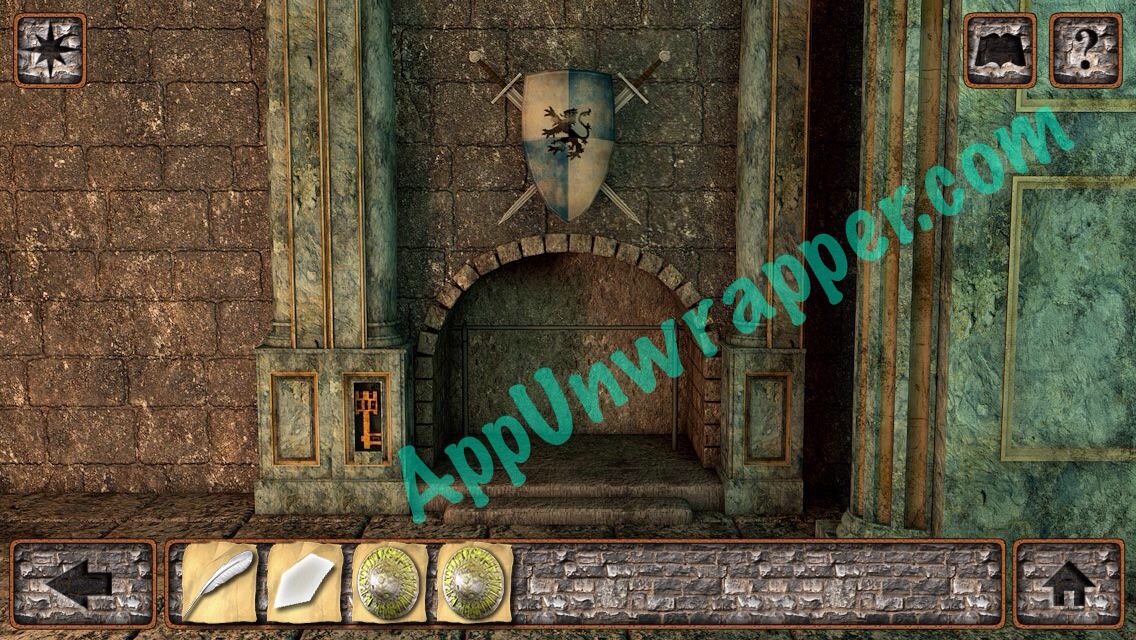 15. Use the Veiled Key to unlocked the door to the right and enter the next room.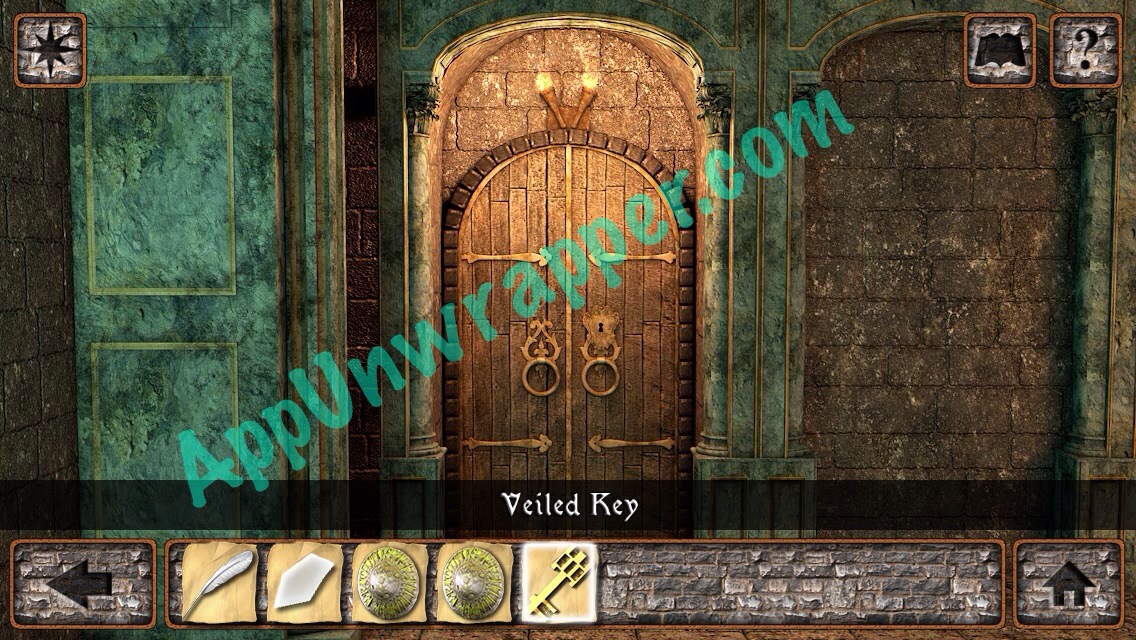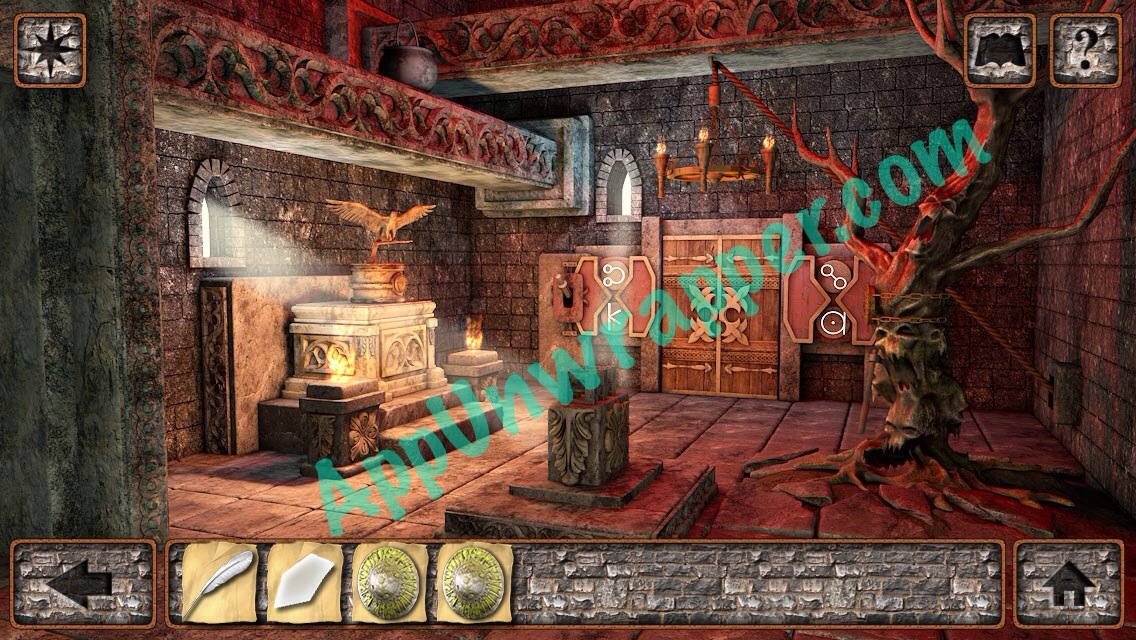 16. Zoom in on the tree. Take the herbs. Then use the glass shard to cut the rope and take it. Then take the torch from the fallen chandelier.
17. Zoom in on the eagle/bird. Use the quill to pick the lock, then take the bucket.
18. Place a shield on each of the two windows to block the sunlight. An empty flask will appear from the cage on the floor. Take it.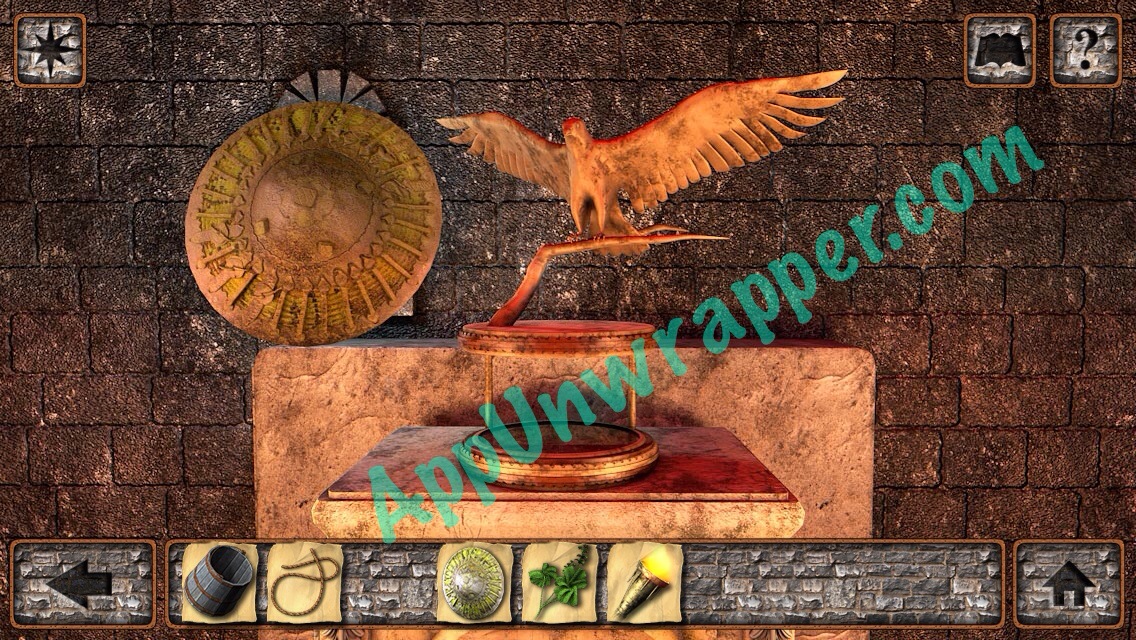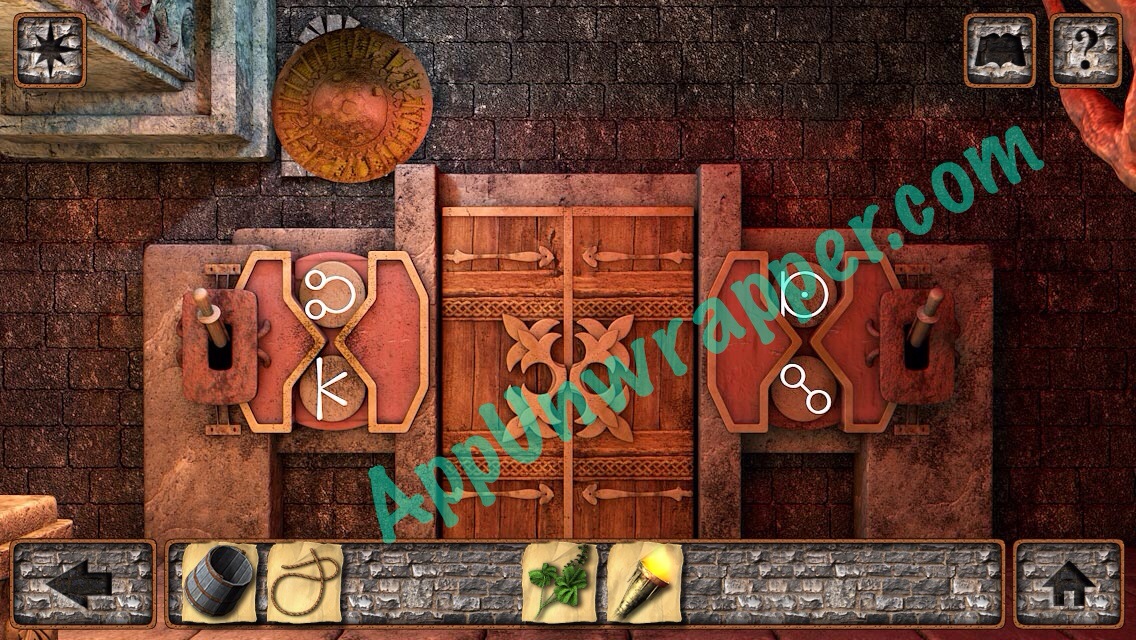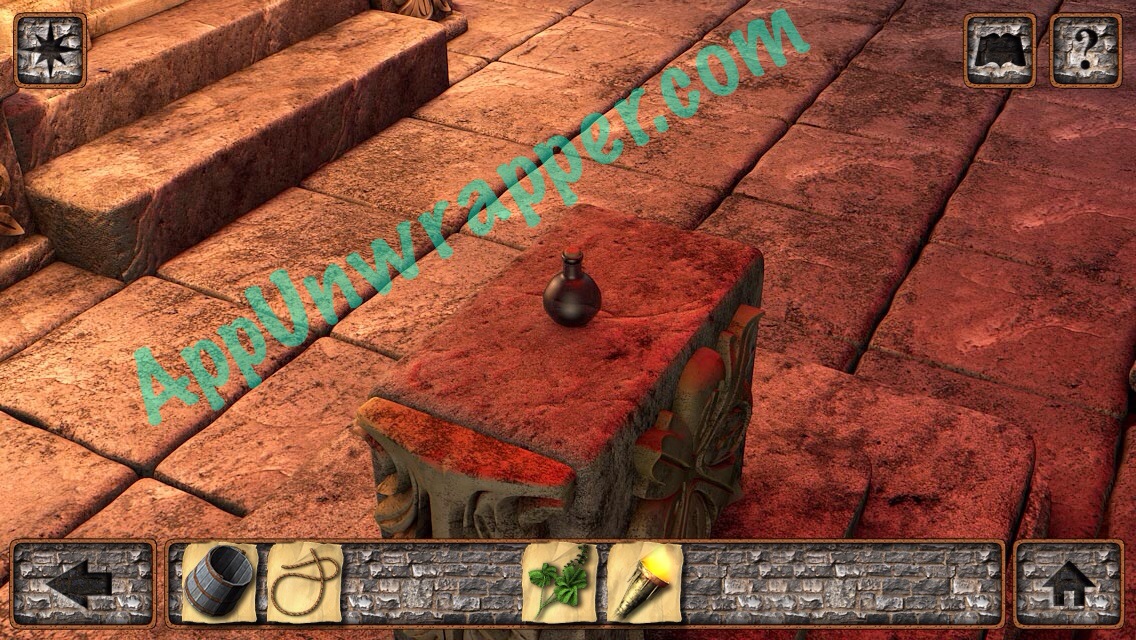 19. Use the rope to get the axe out of the tree. Then use the axe to cut some wood from the tree.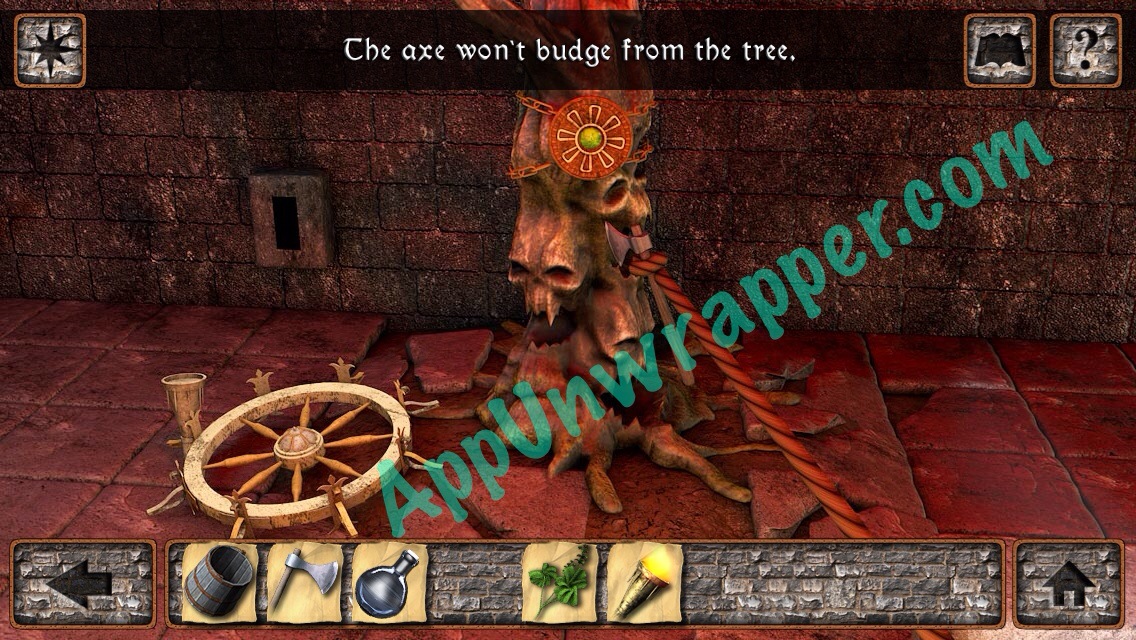 20. Go back a room and use the bucket by the open window to collect some rainwater.
Click on the little numbers below to continue to the next page of the walkthrough.