Dr. Stanley's House 3
By: James Li

[DKB url="https://www.appunwrapper.com/Stanley3″ text="Download" title="" type="" style="" color="green" width="" opennewwindow="" nofollow=""]
This will be a walkthrough for Dr. Stanley's House 3. It's a work in progress, so please bear with me. Feel free to ask for help in the comments section until the walkthrough's complete.
Walkthrough:
I chose "easy" difficulty level, so that's what this walkthrough will be based off of. The items you get in the beginning are different, and you get more space in your inventory, so you can carry more items.
1. Turn right and drag the ball to your inventory.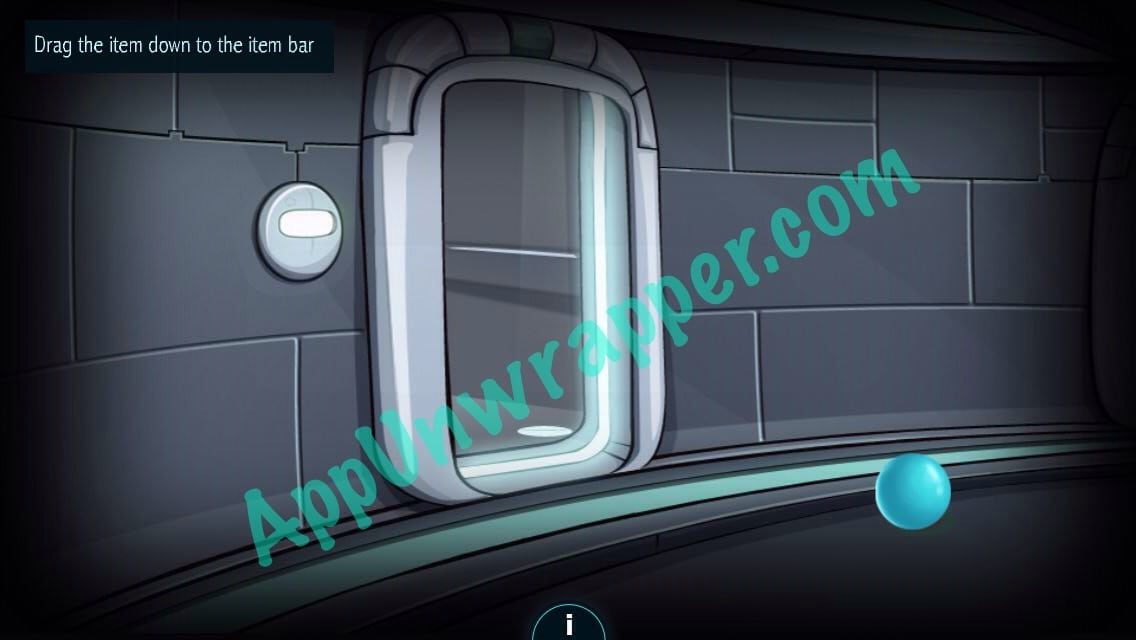 2. Go left and open the right door. Pick up the purple Natural Omega Crystal and look out the window to get a cutscene.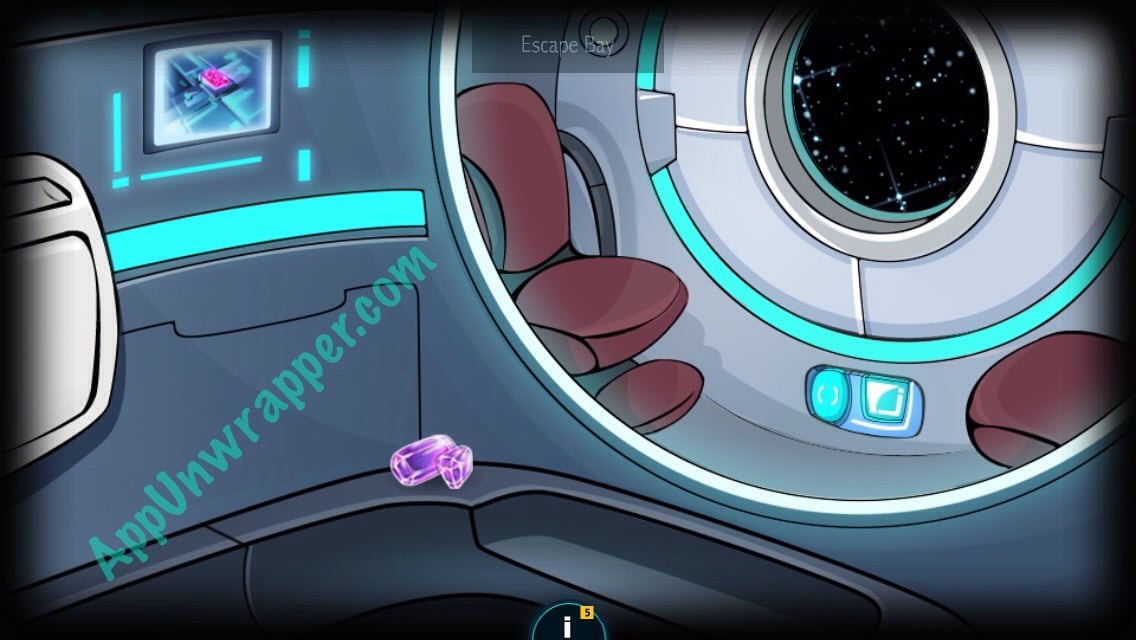 3. Before you leave, open the right white object on the wall and find two items. One can be combined with the omega crystal to make a small power source.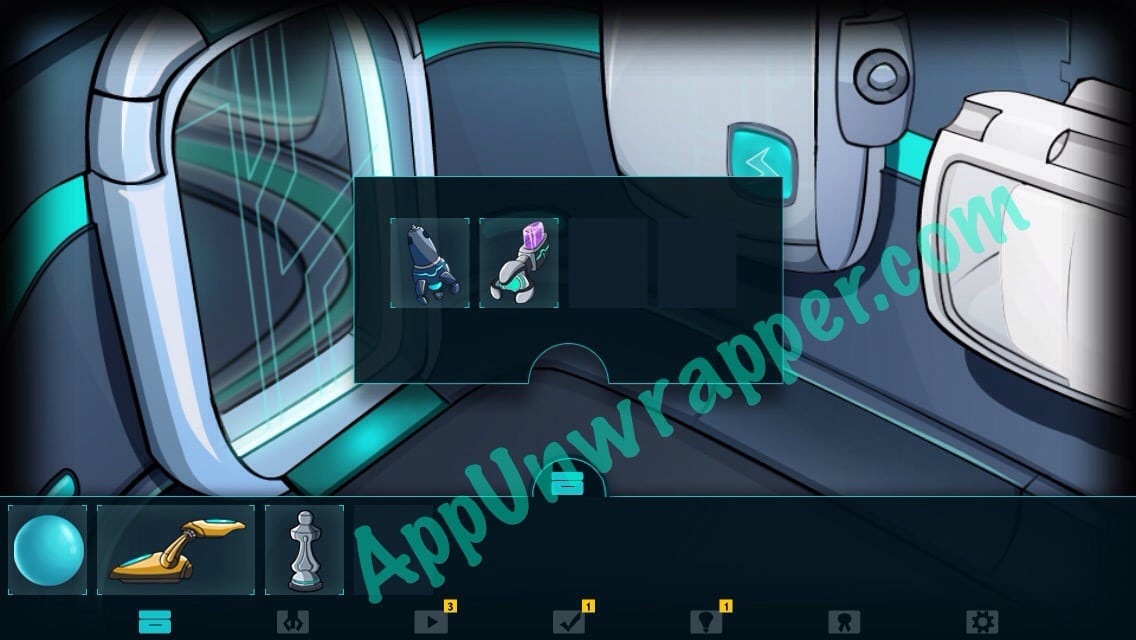 4. Go back and head all the way to the right and through the right door. Head all the way right again and tap on the mechanical arm. Robbie gets a memory.
5. Place the power source under the robotic arms station and power it up. Now, once you have a new arm for Robbie, the machine can attach it.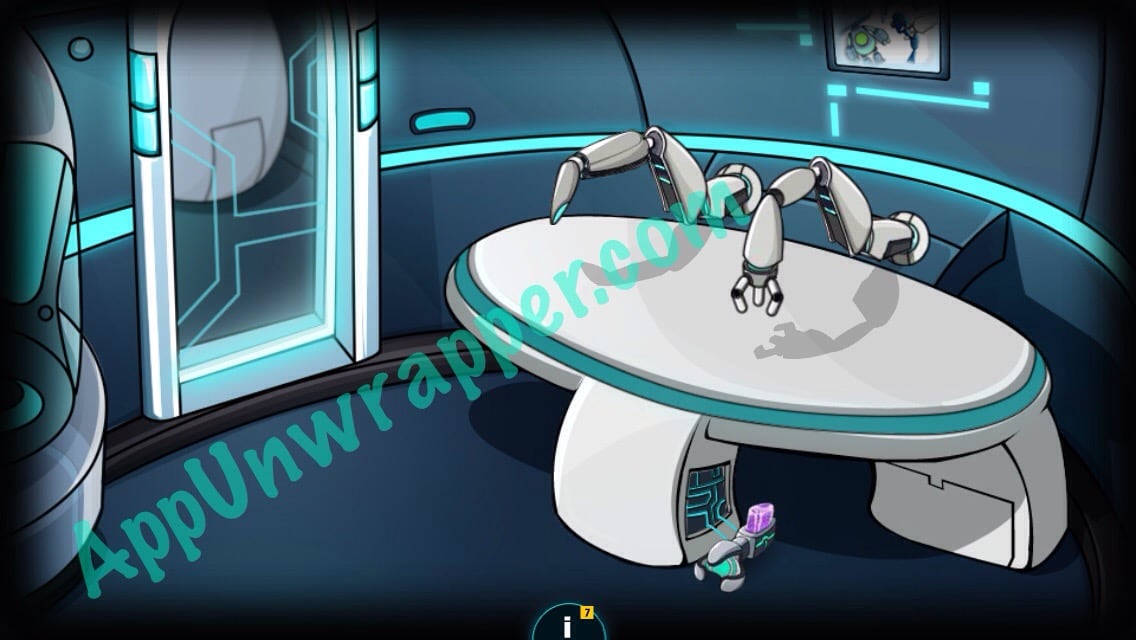 6. Open the door here to access the cargo bay, which works as a storage space. You can open the chest and swap out items. Pick up the Light Base and Pawn from the chest.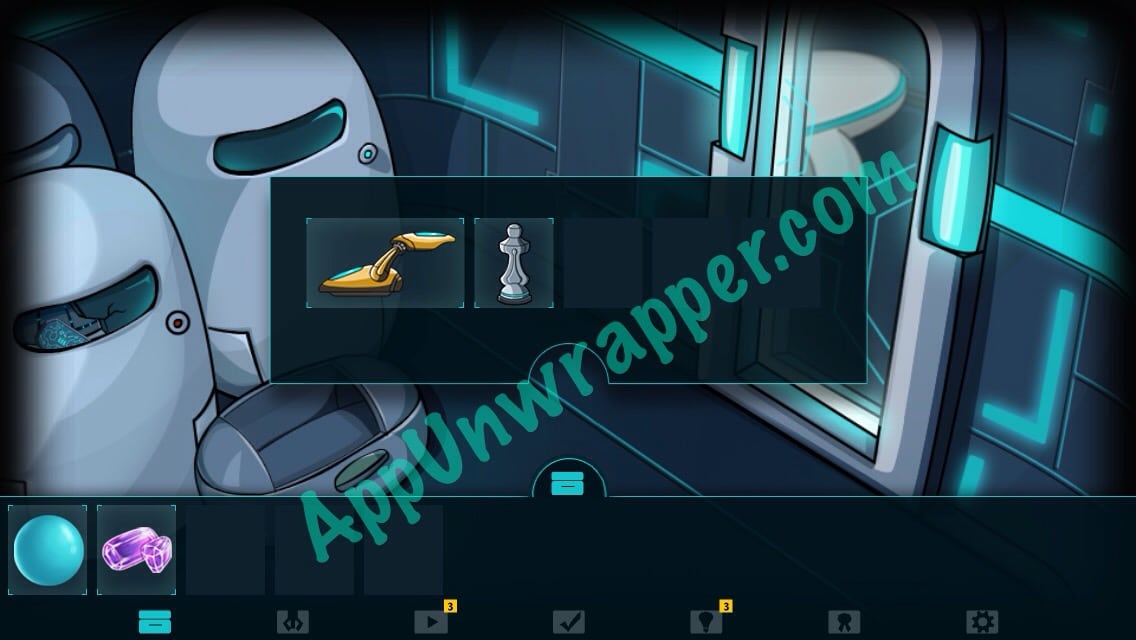 I may just make a video walkthrough for the rest of this, because it's getting a bit crazy with all the running back and forth and stashing items all over the place. You can see the first part of my video walkthrough here:
***
Note: Sometimes a promo code is provided for a game, but it does not affect the review in any way. At AppUnwrapper, we strive to provide reviews of the utmost quality.

Check out my recommended list for other games you might like.

If you like what you see on AppUnwrapper.com, please consider supporting the site through Patreon. Every little bit helps and is greatly appreciated. You can read more about it here. And as always, if you like what you see, please help others find it by sharing it.

I also offer affordable testing and consulting for iOS developers.

COPYRIGHT NOTICE © AppUnwrapper 2011-2020. Unauthorized use and/or duplication of this material without express and written permission from this blog's author is strictly prohibited. Links may be used, provided that full and clear credit is given to AppUnwrapper with appropriate and specific direction to the original content.