The Lost Fountain
By: MediaCity Games

[DKB url="https://www.appunwrapper.com/LostFountain" text="Download" title="" type="" style="" color="green" width="" opennewwindow="" nofollow=""]
MediaCity Games recently released their third adventure game for iOS and Android. I played their other two games and thought they were done very well. With The Lost Fountain, they really kicked things up a notch. The game is absolutely gorgeous to look at and it has some really interesting puzzles.
If you're familiar with games like the Lost City, you'll feel right at home here. Most of the game takes place outdoors in lush, beautiful environments. There are also some ruins and temples you'll explore, which can be set with deadly traps. Basically, it feels like a really gorgeous expedition, exactly what you would want from this type of game. You might even feel a bit like Indiana Jones.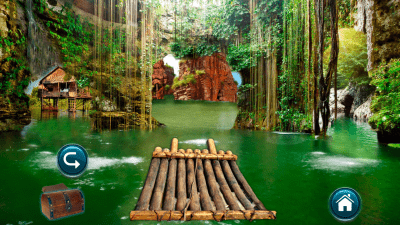 As with most point-and-click adventures, you explore your surroundings and pick up items and clues to use to unlock new areas, eventually finding what you came out in search for. The puzzles range in difficulty level, but anyone should be able to enjoy the game, whether they're seasoned adventurers or new to the genre. There are even a few mini games that have skip buttons for anyone who finds them too difficult. Sure, some of them are your typical sliding tile puzzles or rotating pipes. But there are also booby traps and hidden clues that can only be revealed with special eyeglasses. And best of all, there's no hidden object scenes or pixel hunting. As long as you're paying attention, you should be able to find everything you need.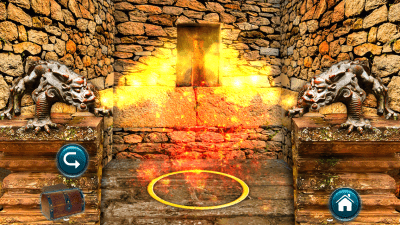 One of the things I look for in adventure games is fast and easy navigation. I don't mind if I have to pick up two things from opposite ends of the game, as long as the trek is quick and painless. With The Lost Fountain, MediaCity delivers in spades. The map is quite big, and you do a lot of exploring and backtracking. But the transitions between screens are so lightning fast that you can go back and forth through several areas in a few quick seconds. There's also a handy map in case you forget how to get to a certain screen. This makes exploration fun and never a chore.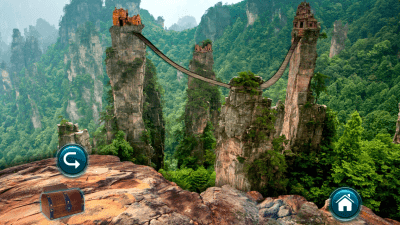 I did have a couple of small issues with the game, but they're very minor and shouldn't detract from the enjoyment. It's still a top-notch game that I would highly recommend to any adventure game fans. But there is no backgrounding capability at the moment, so if you minimize the game for even a second, you'll see the main menu when you open it again. But since, as I said, the screens load so fast, this is a very small issue.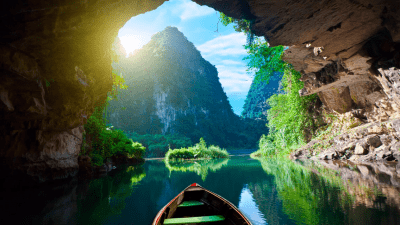 The other small problem is that, although you have a handy journal that automatically takes notes for you, you might still need pen and paper or another screen with my walkthrough on it if you can't memorize the clues. Often, if you look at your journal in middle of solving a puzzle, the puzzle will reset itself. Again, not a huge problem, but some players may find it a bit frustrating.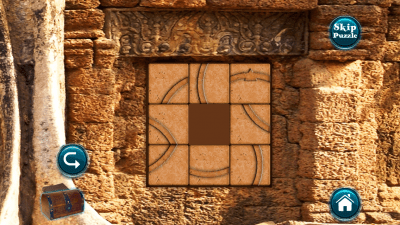 Overall, the game is done incredibly well and I highly recommend it. If you like these types of games at all, you should grab the Lost Fountain right now. I can't praise it enough. If you haven't done so yet, you can download the game here.[DKB url="https://www.appunwrapper.com/LostFountain" text="Download" title="" type="" style="" color="green" width="" opennewwindow="" nofollow=""]
If you're already playing and the in-game walkthrough isn't enough for you, you can try my complete step-by-step walkthrough.