Alto's Adventure
By: Snowman

[DKB url="https://www.appunwrapper.com/Alto" text="Download" title="" type="" style="" color="green" width="" opennewwindow="" nofollow=""]
This will be a walkthrough guide with hints, tips and tricks for the iOS snowboarding endless runner, Alto's Adventure. It's a work in progress, so please bear with me. Feel free to ask for help in the comments section or offer your own tips.
You can also see some gameplay footage here.
You can see my review of the game here.
Here's a list of goals for each level.
Force Field (Sonic Boom):
When you pick up speed from doing tricks or going over ice, you'll temporarily have a little force field in front of you. This allows you to smash through rocks and campfires. But be careful, because sometimes it disappears right before you hit the rock! Some characters like Izel and Tupa also shoot sparks behind them when they pick up speed! You'll want to do as many flips and tricks as possible, so you can pick up more speed as you approach chasms. It might seem more difficult to pull off backflips with Alto, but once you unlock Maya, you can do them a lot easier. Try to do a backflip whenever possible!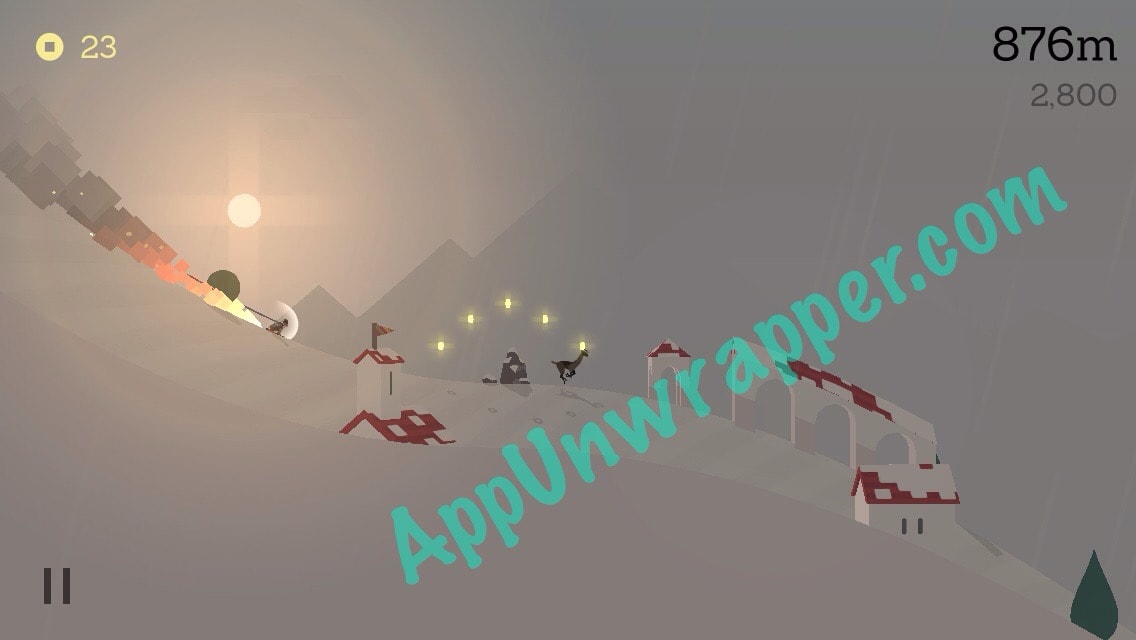 Magnet:
The magnets are red power-ups that will give you the ability to attract coins for a brief period of time. Alto's scarf will glow yellow and he'll pulsate while the magnet is active. You can extend the time by upgrading the power-up in the Workshop.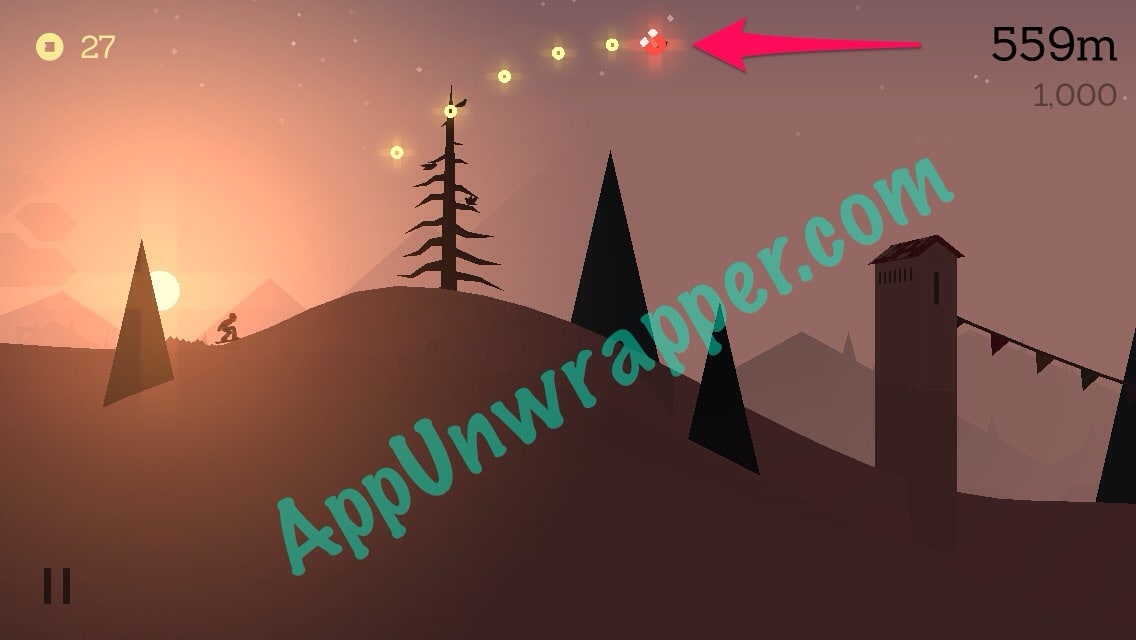 Hover Board:
If you go through a blue feather, that's the hover power-up. It will allow you to hover a bit a above ground for a brief period of time. Alto's scarf will also glow blue. You can extend the time by upgrading the power-up in the Workshop. The benefit of hovering is that you glide right over rocks, campfires, and even some chasms. You can even land on your head and you'll bounce right back up. The hover board is also great for getting proximity backflips without the risk of injury. But you also might glide over coins and other power-ups. So there's a bit of a trade-off.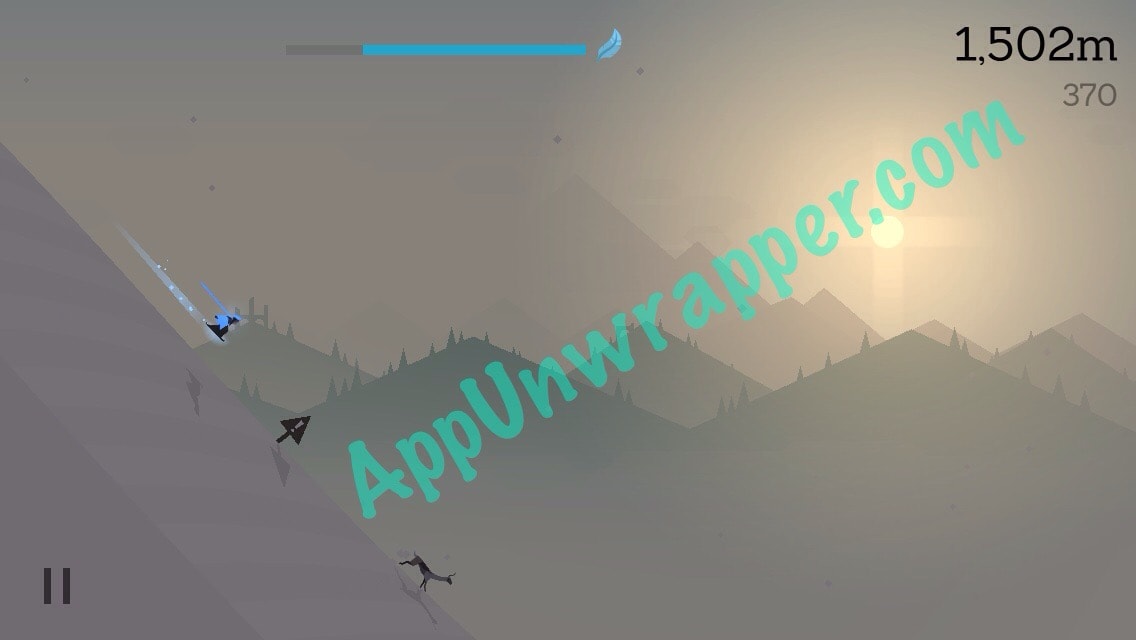 Chasm Jump:
There are many types of chasm jumps, some easier than others. To get across the really tough ones, you'll need to have both speed and timing for your jump/backflip so you have enough time to turn and land safely. Try to pick up speed beforehand by pulling off tricks and combos. If you have a ramp to jump off, you want to jump around the middle of the ramp, not the end.
Wing Suit:
To buy the wing suit, go to Home (main menu), then tap on Workshop in the upper right-hand corner. You need 7,500 coins to purchase the suit.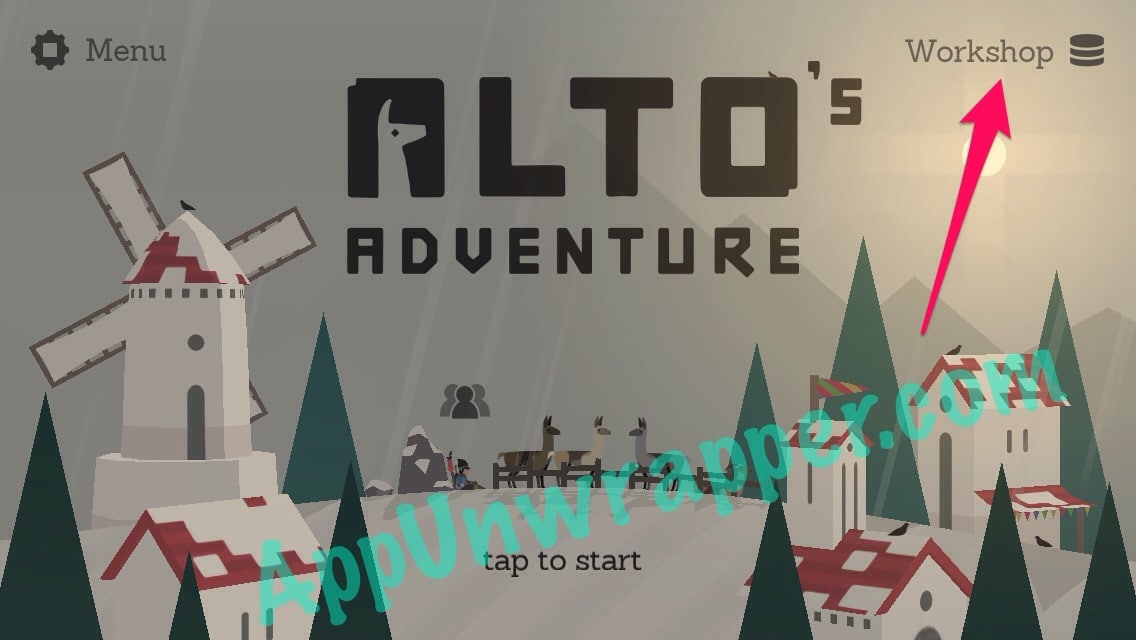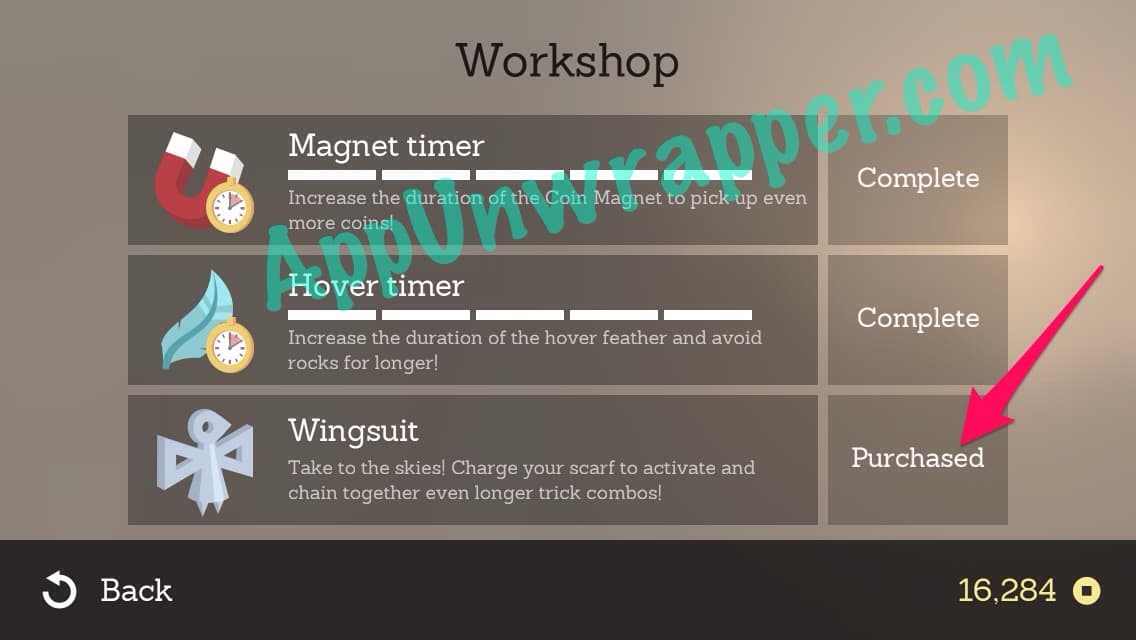 To use the wing suit, you need to perform lots of tricks and stunts consecutively to make your scarf grow. When it gets really long, it will turn white and a little angel-esque icon will appear on the left side of the screen. Tap that icon and you can fly around! You have to stay in the air for it to remain activated. If you land, it will deactivate. You can still use it until the meter runs out and it disappears. To control it, you just press down anywhere to glide. The longer you press the more you'll turn upwards, eventually doing loop-de-loops! You can then deactivate the boost by pressing the icon before it runs out, and build it back up again.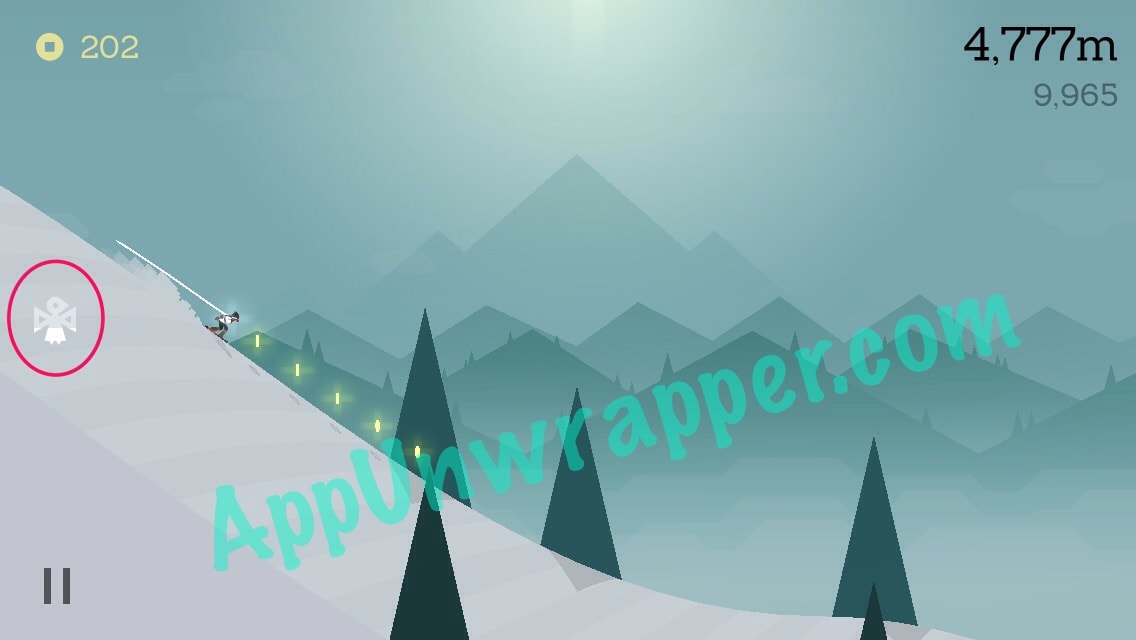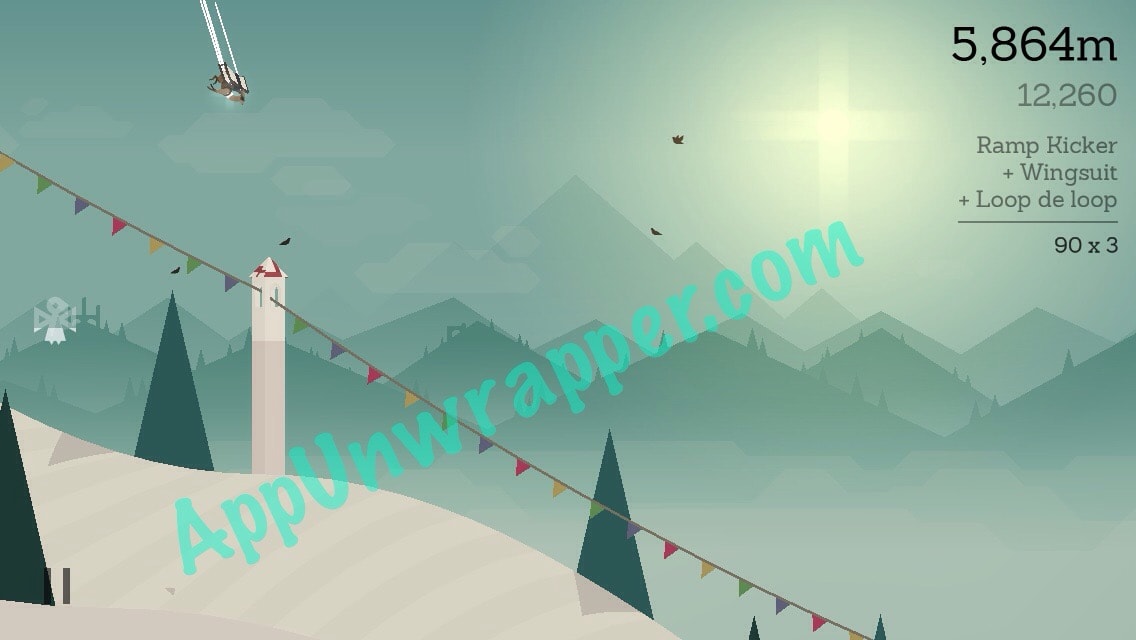 You can see the wing suit in action here:
Elder:
The Elder can be found sleeping near a fire. You need to jump over him, but then he will start chasing you. He will continue chasing you until he either catches you or you jump over a chasm. He cannot follow you over a chasm, so that's the only way to lose him. He moves fast, so the best way to pick up speed to outrun him is by doing tricks to get speed boosts.
Click on the little numbers below to continue to the next page of the walkthrough.