Characters:
You start off with Alto, but unlock a new character every 10 levels. There are a total of six. Each one plays differently, so you'll want to unlock them all. Once you unlock Maya, you'll be able to tap on the little icon on the starting screen to choose a character.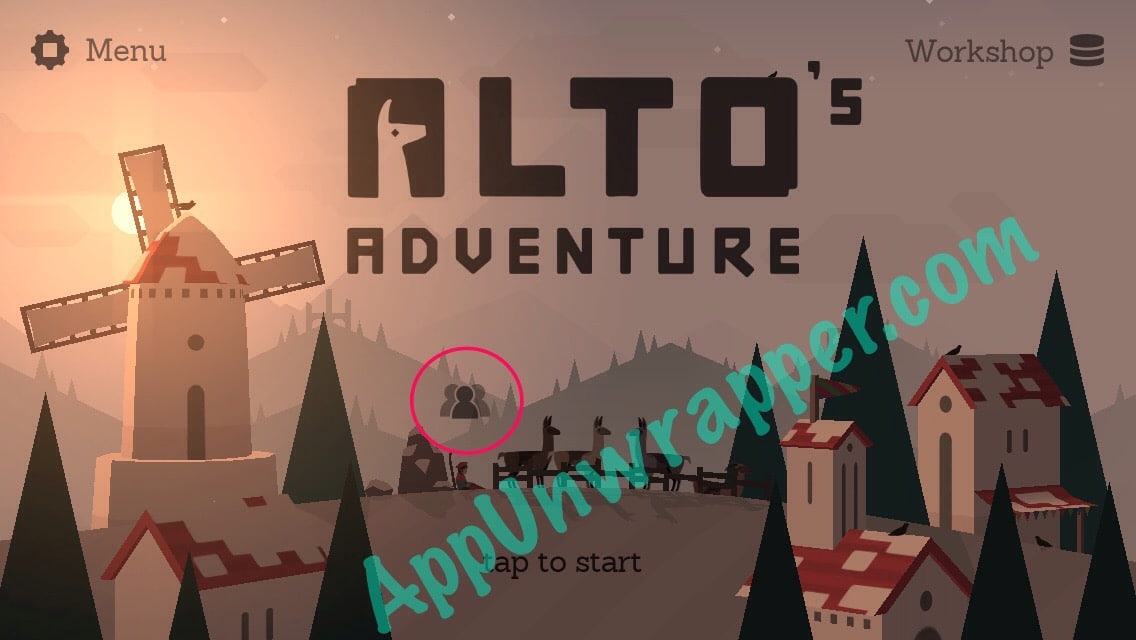 Alto: A young shepherd boy with a love for llamas and a taste for adventure.
A great all-around snowboarder.
Maya: An explorer at heart and light on her feet. She can flip much faster than others but has trouble building speed. Unlocked at Level 11.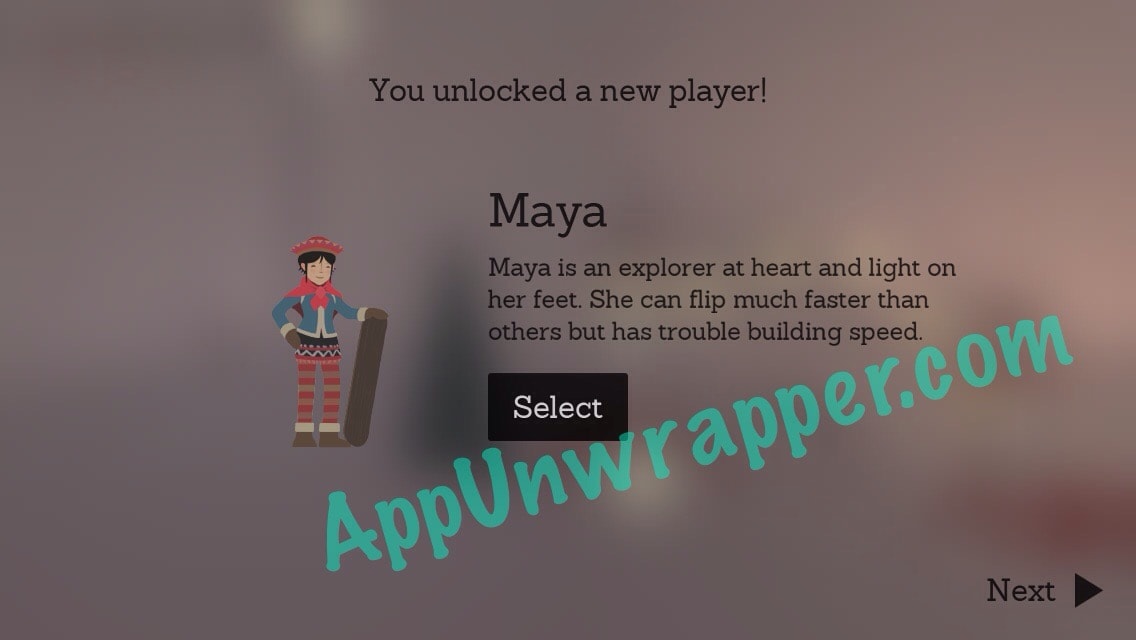 Paz: A big heart and even bigger muscles. Paz is slow to start, but once momentum is on his side, nothing can stand in his way. Unlocked at Level 21.
**He's like the opposite of Maya — fast on the way down, but slow to flip. He has a longer sonic boom, so you might want to use him for rock-smashing goals.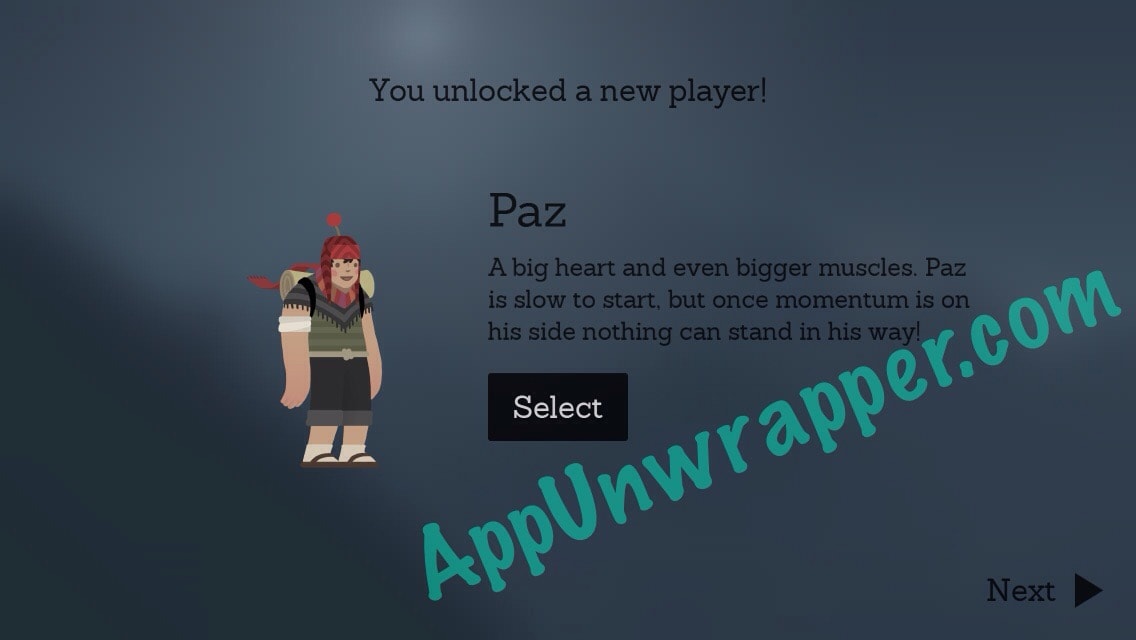 Izel: A full-blown adrenaline junkie and master inventor. She's always building exciting new gadgets for the gang to use in her workshop, but she has a few prototypes that aren't for sale! Unlocked at Level 31.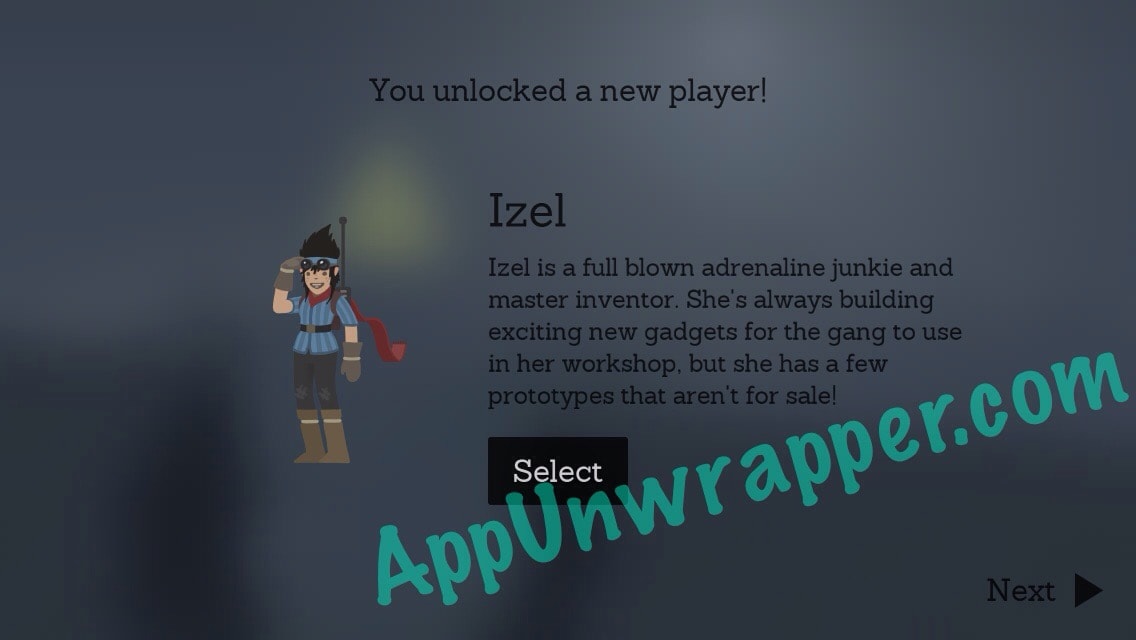 Felipe: An unusually brave llama. He's taken to wearing one of Alto's scarves and riding the snowboard when he thinks no one is looking. Tap twice to double jump! Unlocked at Level 41.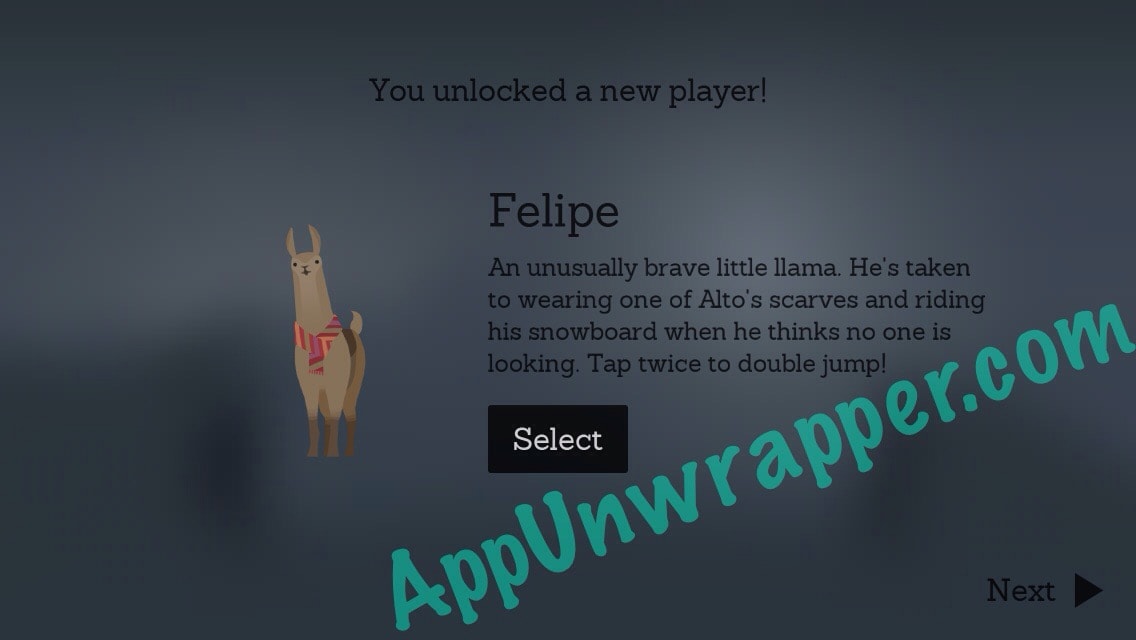 Tupa: An elder who lives alone in the wilderness. Some say he can harness the power of the mountain and all those who have travelled upon it.
**He has an extra life, but only if you land in a chasm. He'll float back up once per run. Any other deaths are still permanent. Unlocked at Level 51.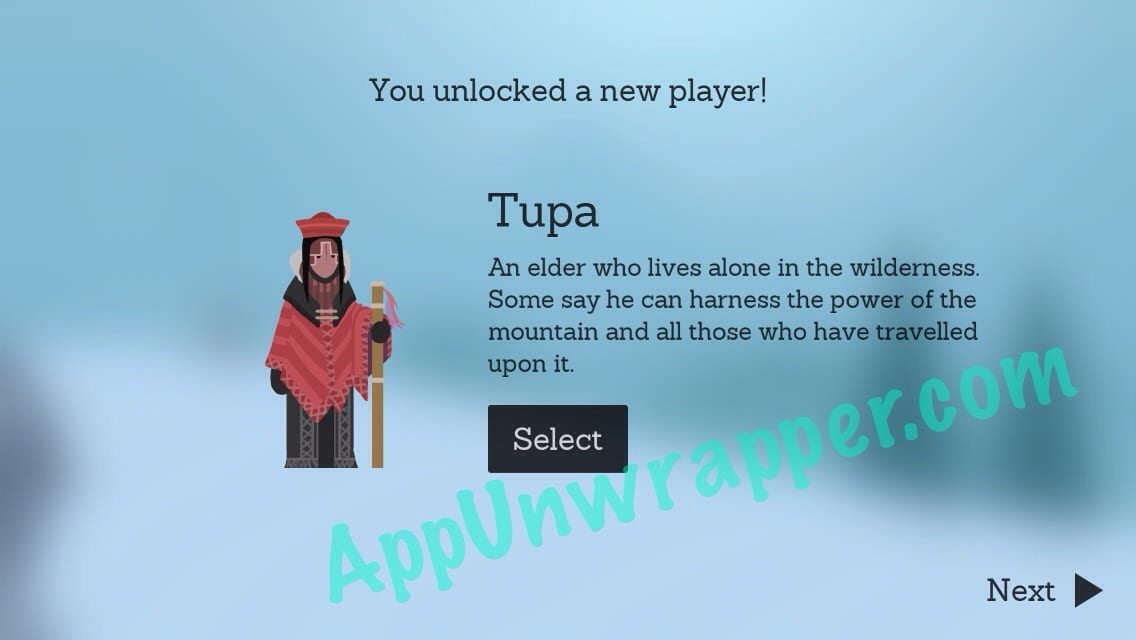 You can see all six characters in action here:
Click on the little numbers below to continue to the next page of the walkthrough.
***
Note: Sometimes a promo code is provided for a game, but it does not affect the review in any way. At AppUnwrapper, we strive to provide reviews of the utmost quality.

Check out my recommended list for other games you might like.

If you like what you see on AppUnwrapper.com, please consider supporting the site through Patreon. Every little bit helps and is greatly appreciated. You can read more about it here. And as always, if you like what you see, please help others find it by sharing it.

I also offer affordable testing and consulting for iOS developers.

COPYRIGHT NOTICE © AppUnwrapper 2011-2020. Unauthorized use and/or duplication of this material without express and written permission from this blog's author is strictly prohibited. Links may be used, provided that full and clear credit is given to AppUnwrapper with appropriate and specific direction to the original content.