11. Go back to the screen with the blue flowers. Fill the amphora with water from the stream. Then tap on the honeycomb above the flowers to see a beehive. Use the smoky leaves on the beehive to get some honey.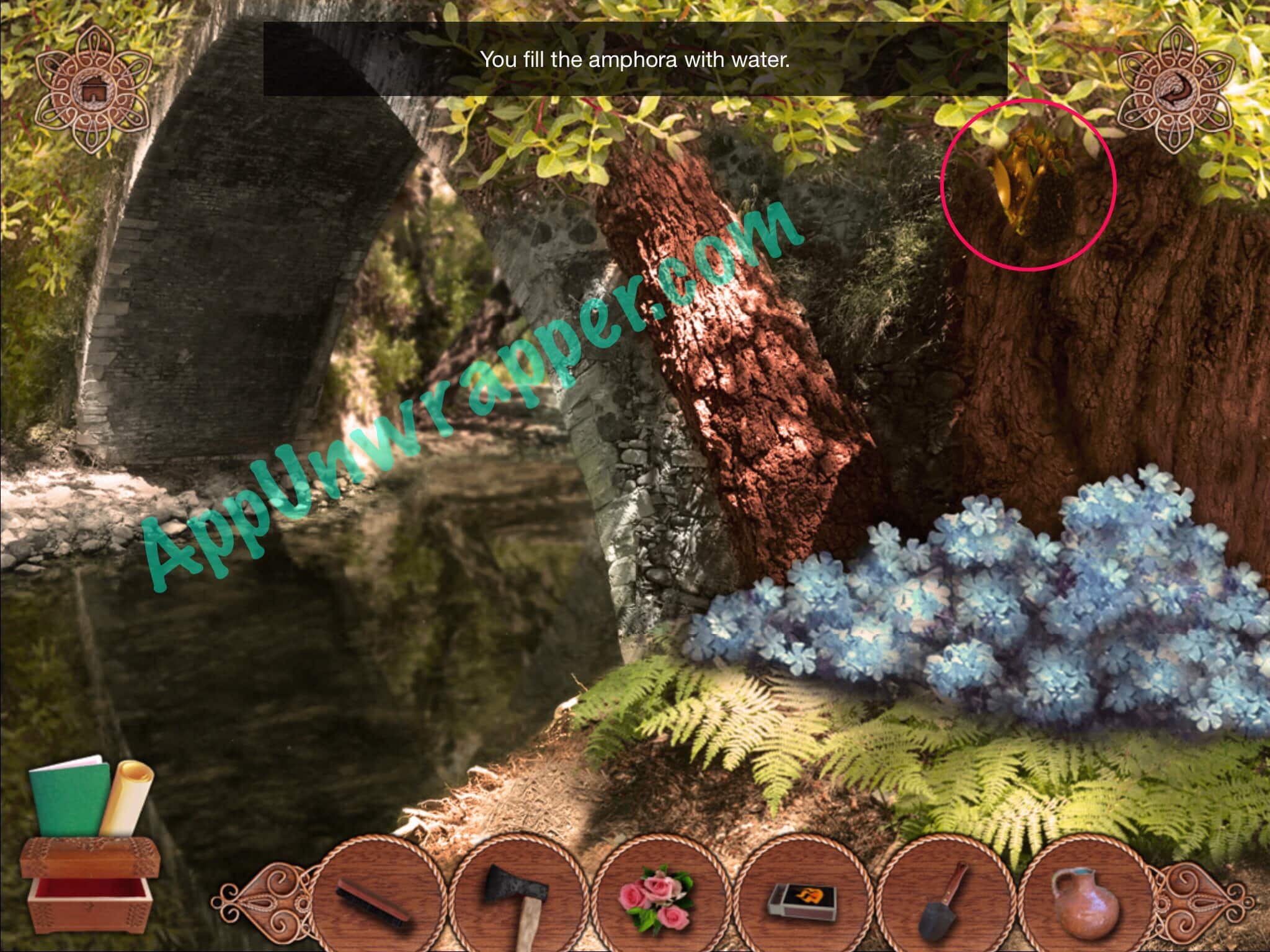 12. Go back to the scene right past the bridge and use the axe to chop off the branch with the moon carving on it.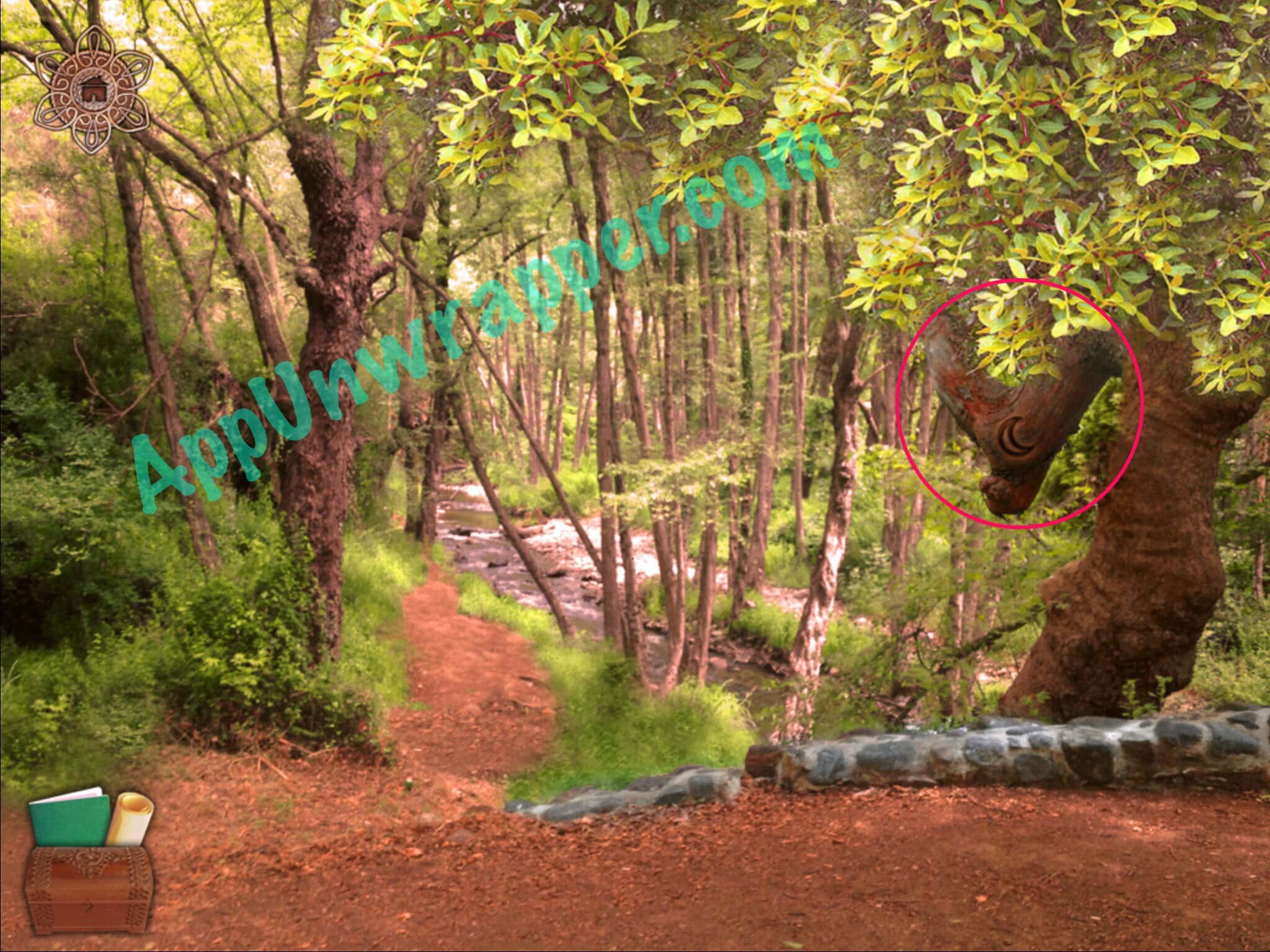 13. Go back to the bridge and tap on the four green lights. Solve the puzzle using the clues from your journal and take the crowbar.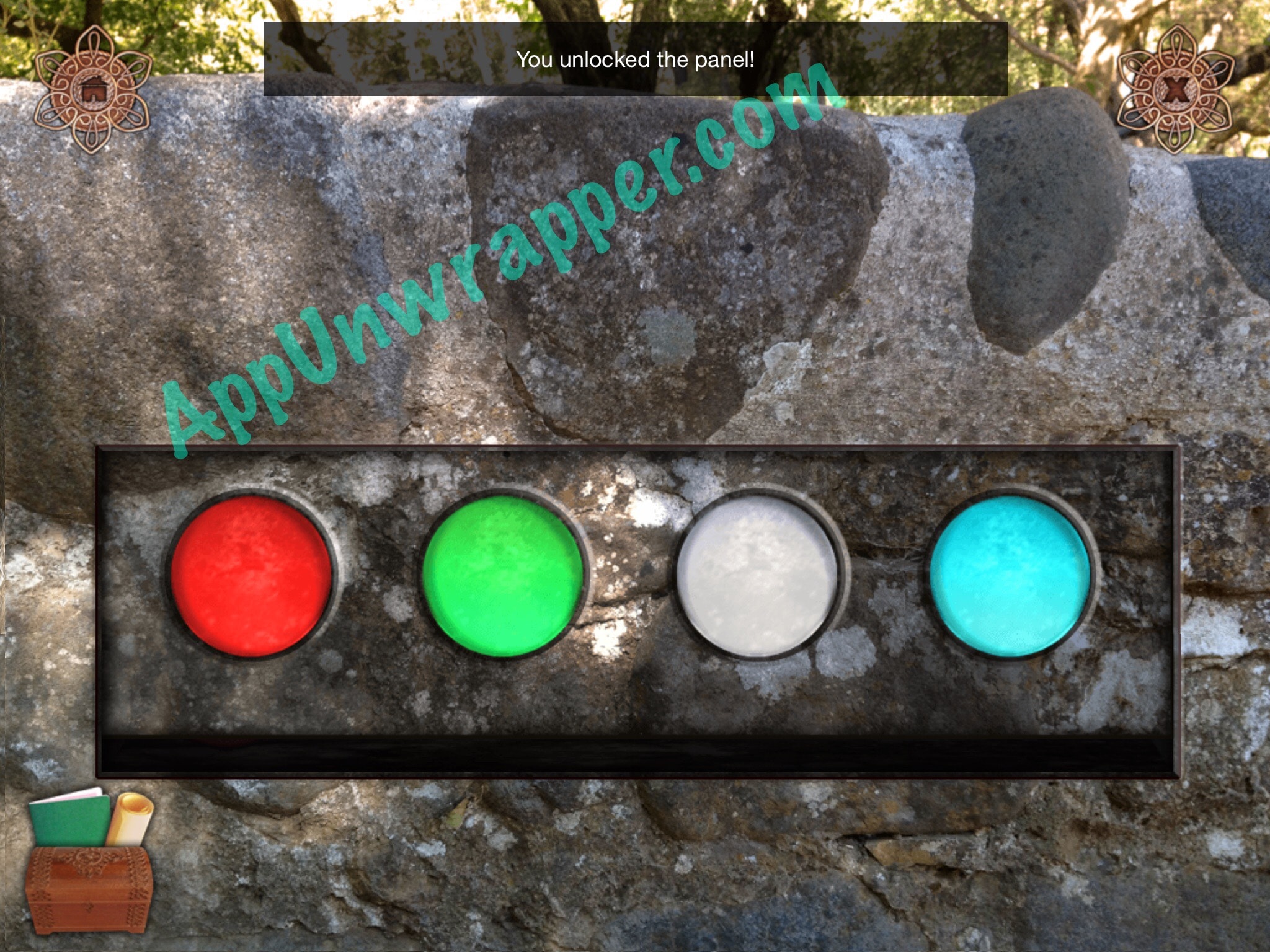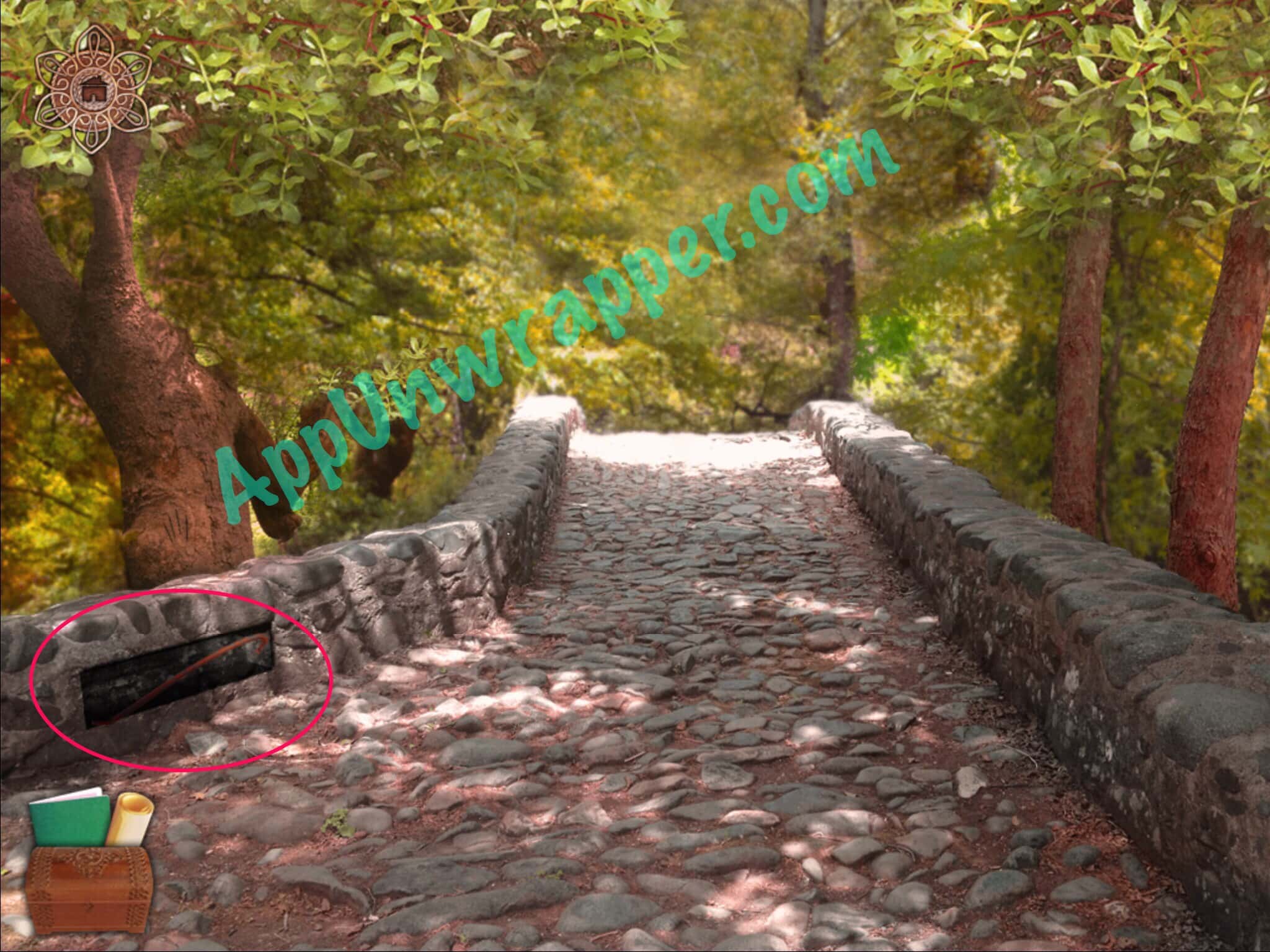 14. Go back to the screen where you found the chisel. Continue on ahead to find a rock stuck in the mud. Use the crowbar to move the rock so you can cross the river. Pick up the stones, then cross to the next scene and pick up the fire puzzle piece. Try to cross the fallen tree. You'll need to use the axe to cut all the branches off. When you get to the other side, use the chisel on the unfinished sculpture and solve the puzzle to complete the cat statue.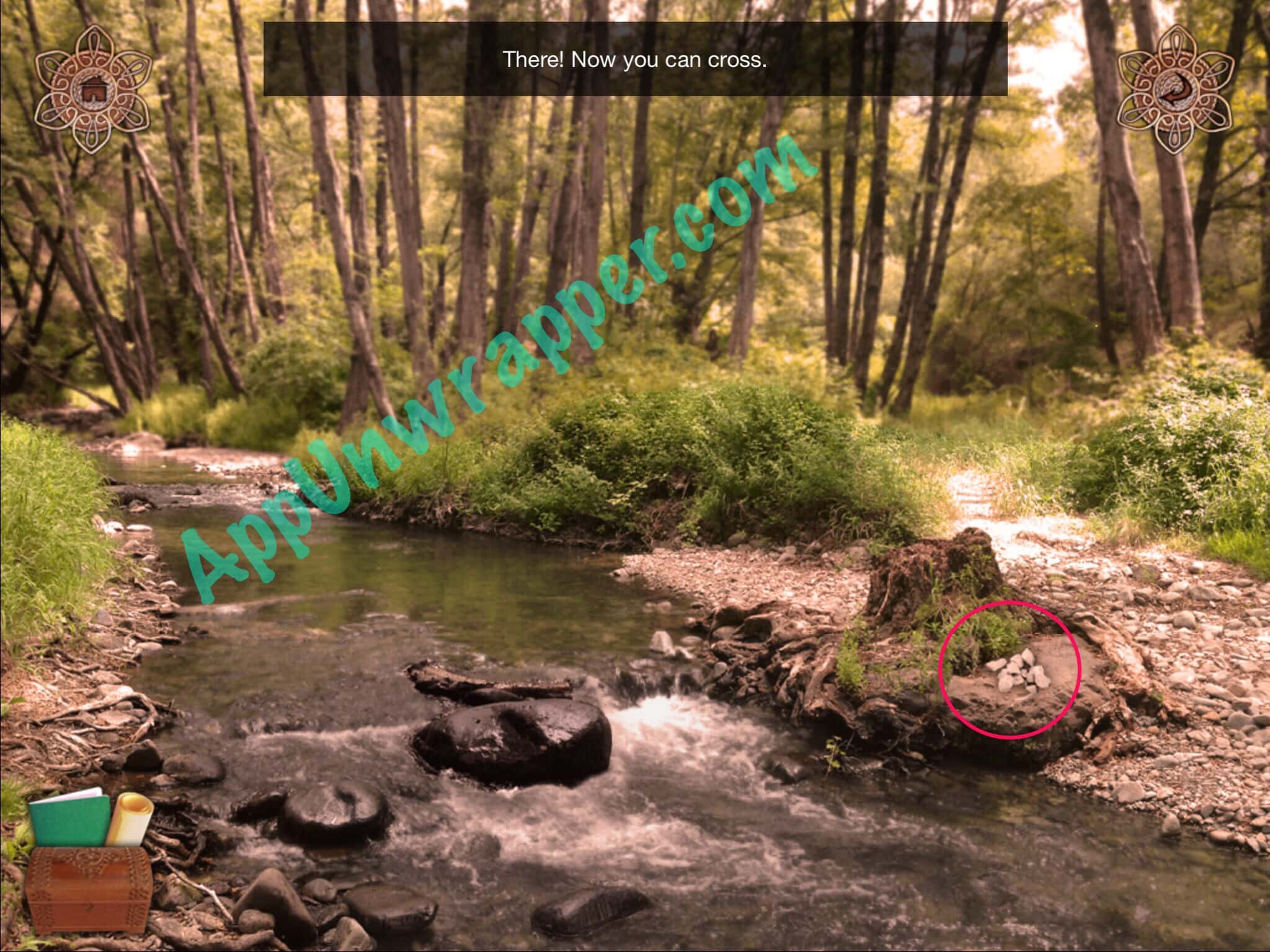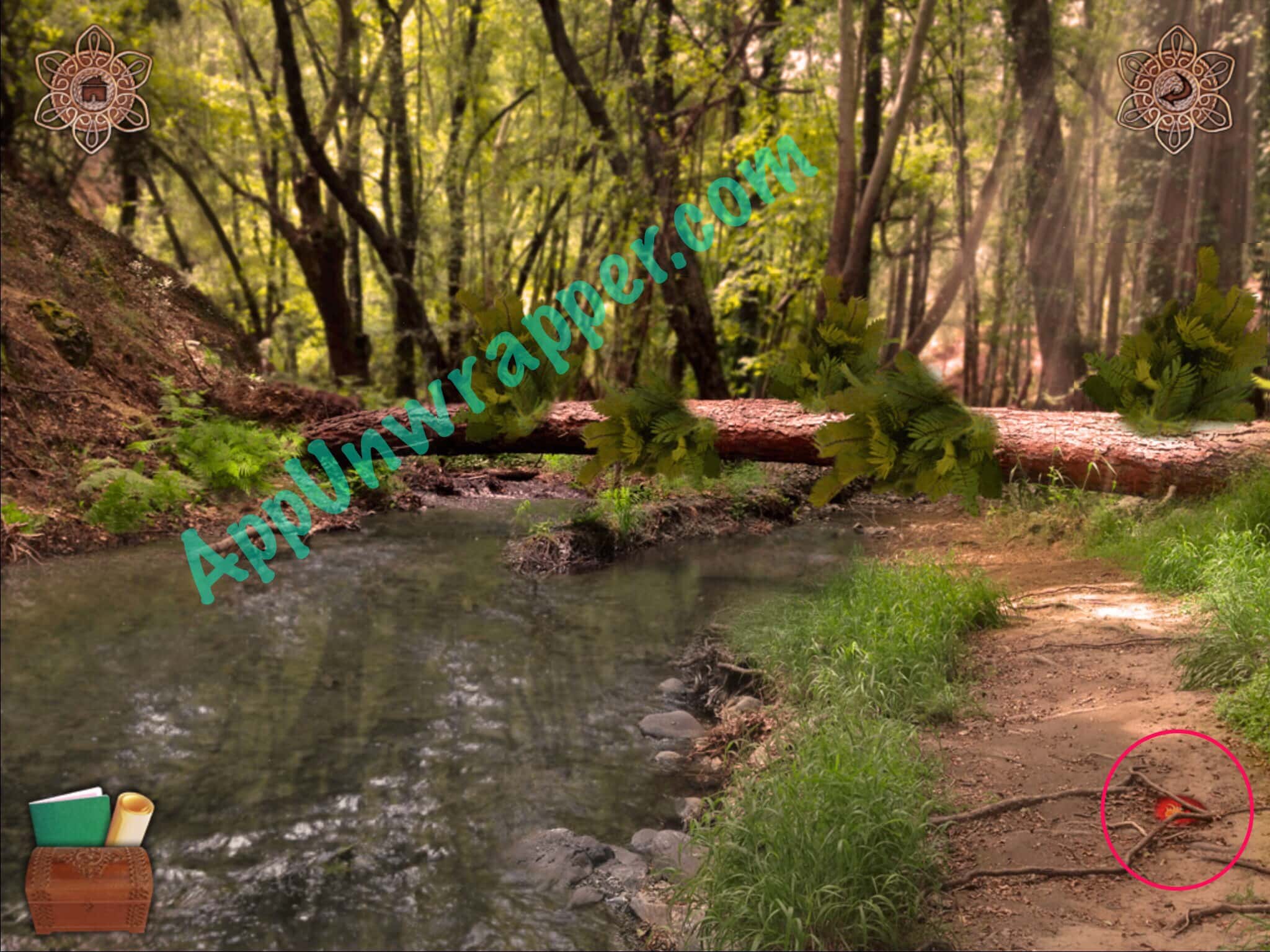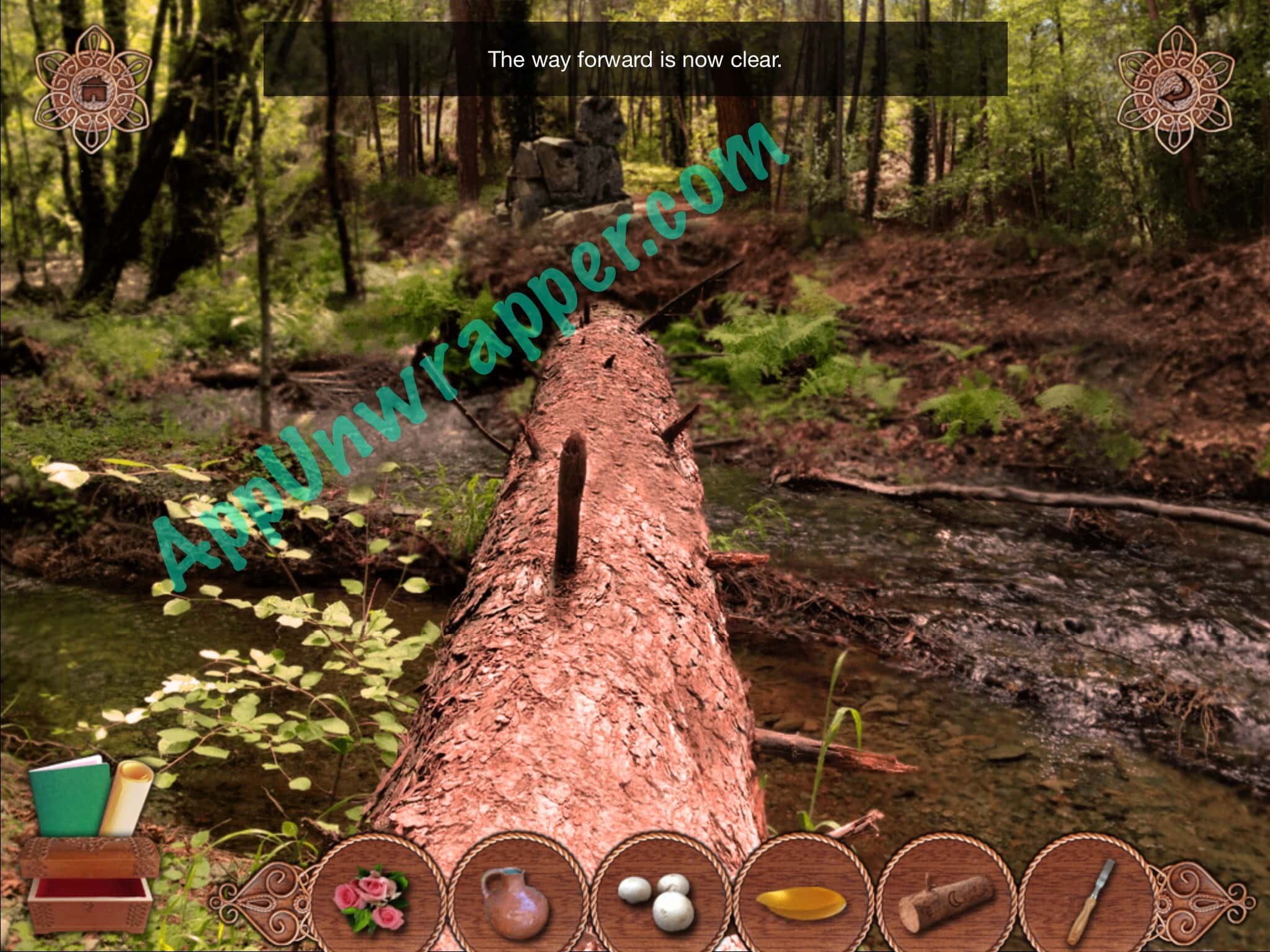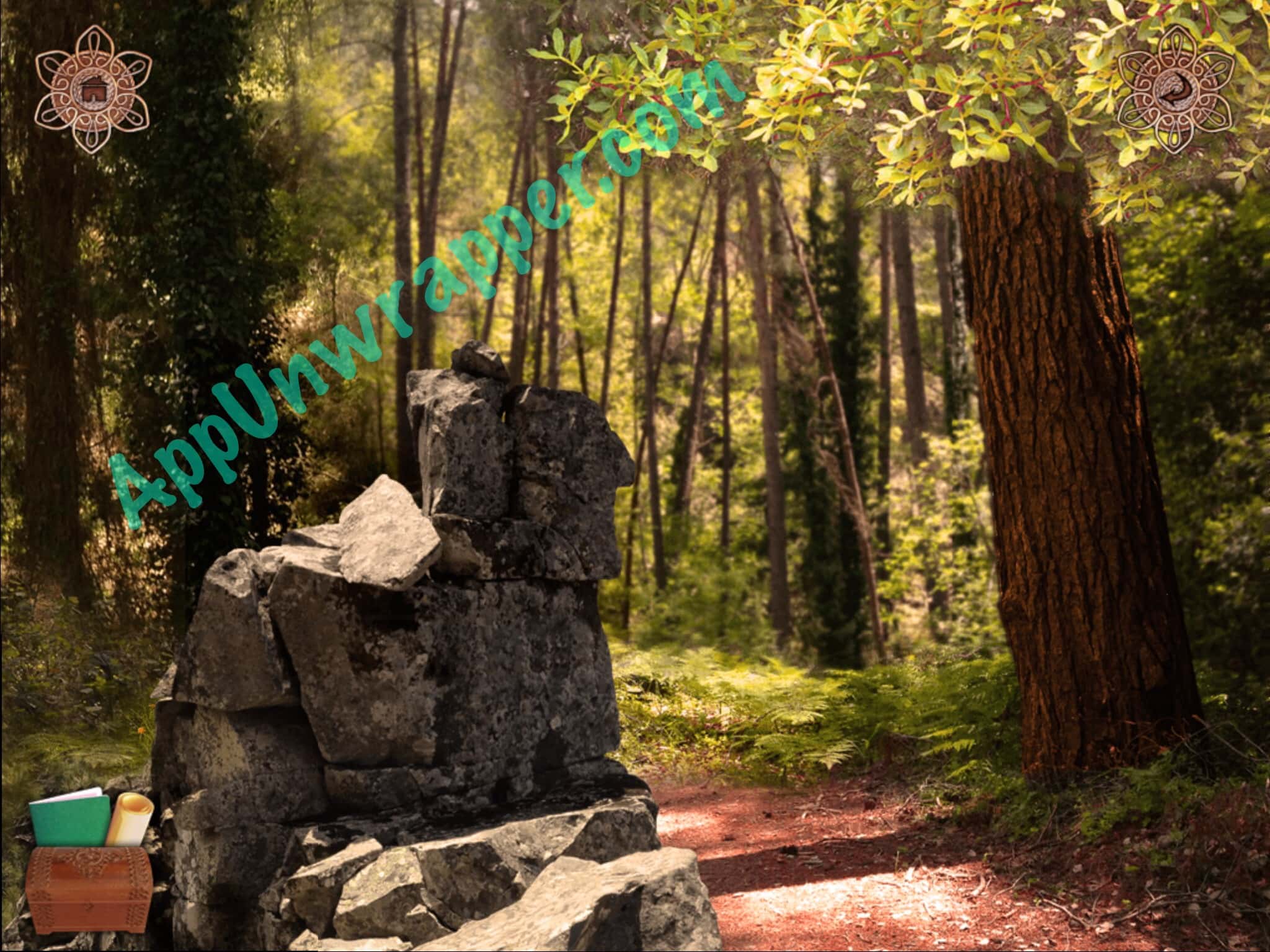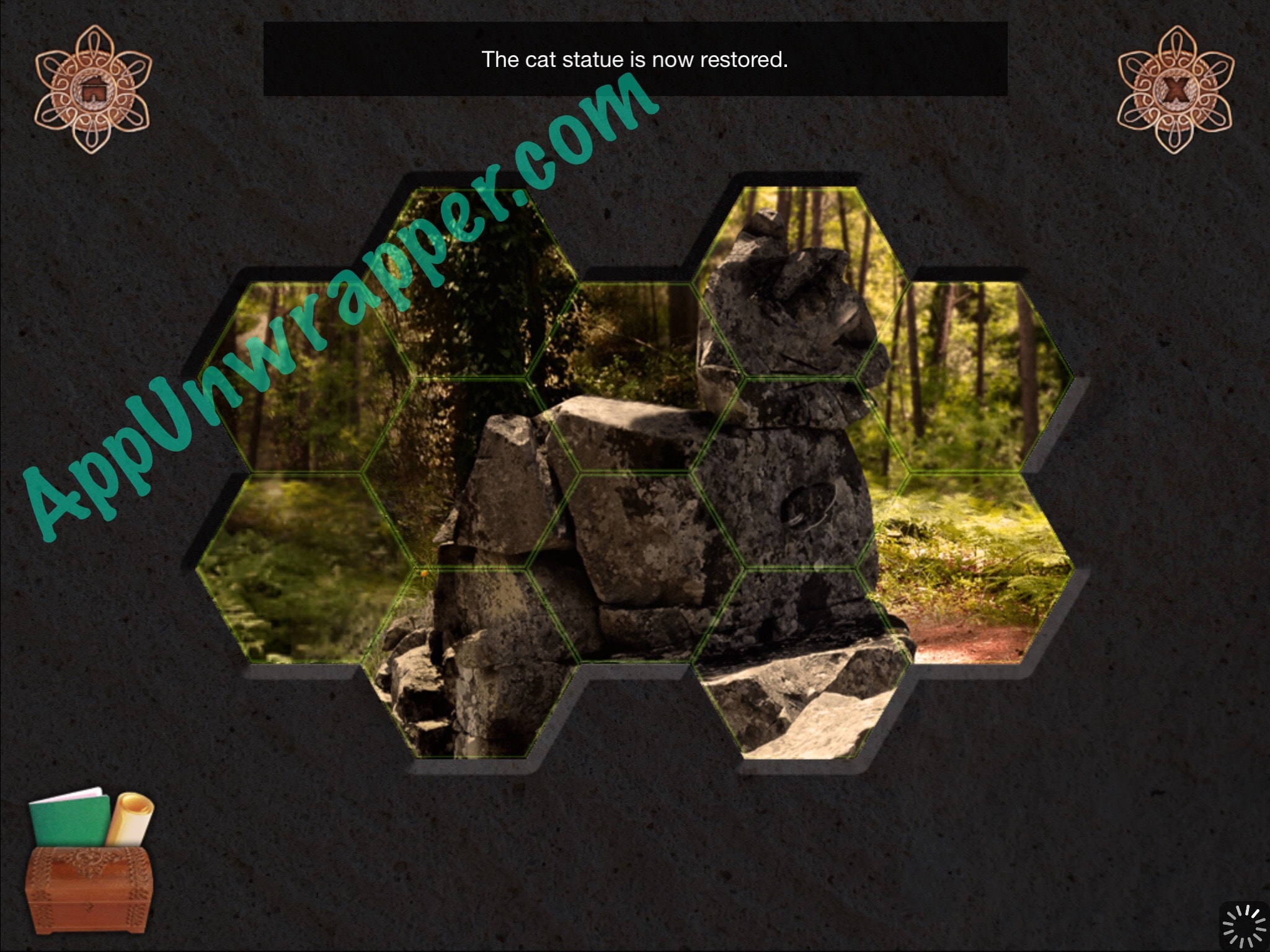 15. Go back to the house. Throw the stones at the window and the smoke will escape. Go inside. Look at the poem on the wall. The smoke made it more visible. It tells you how to make a potion, so let's do it. Go to the fire and add the mushrooms, then the amphora of water, then the honey and the roses last. Add the log with the moon on it to the fire so the flames turn blue. The potion is ready! Fill the amphora with it.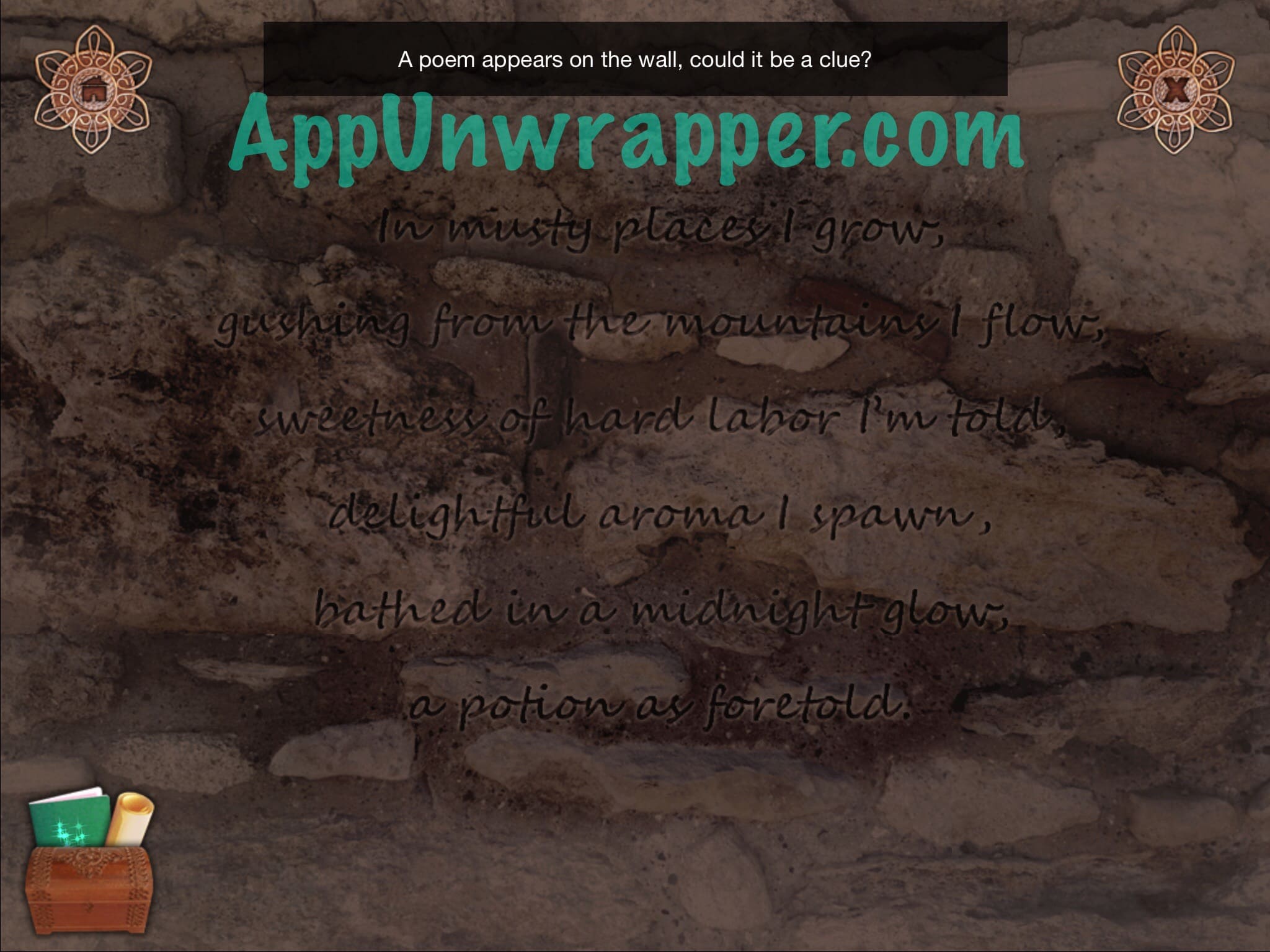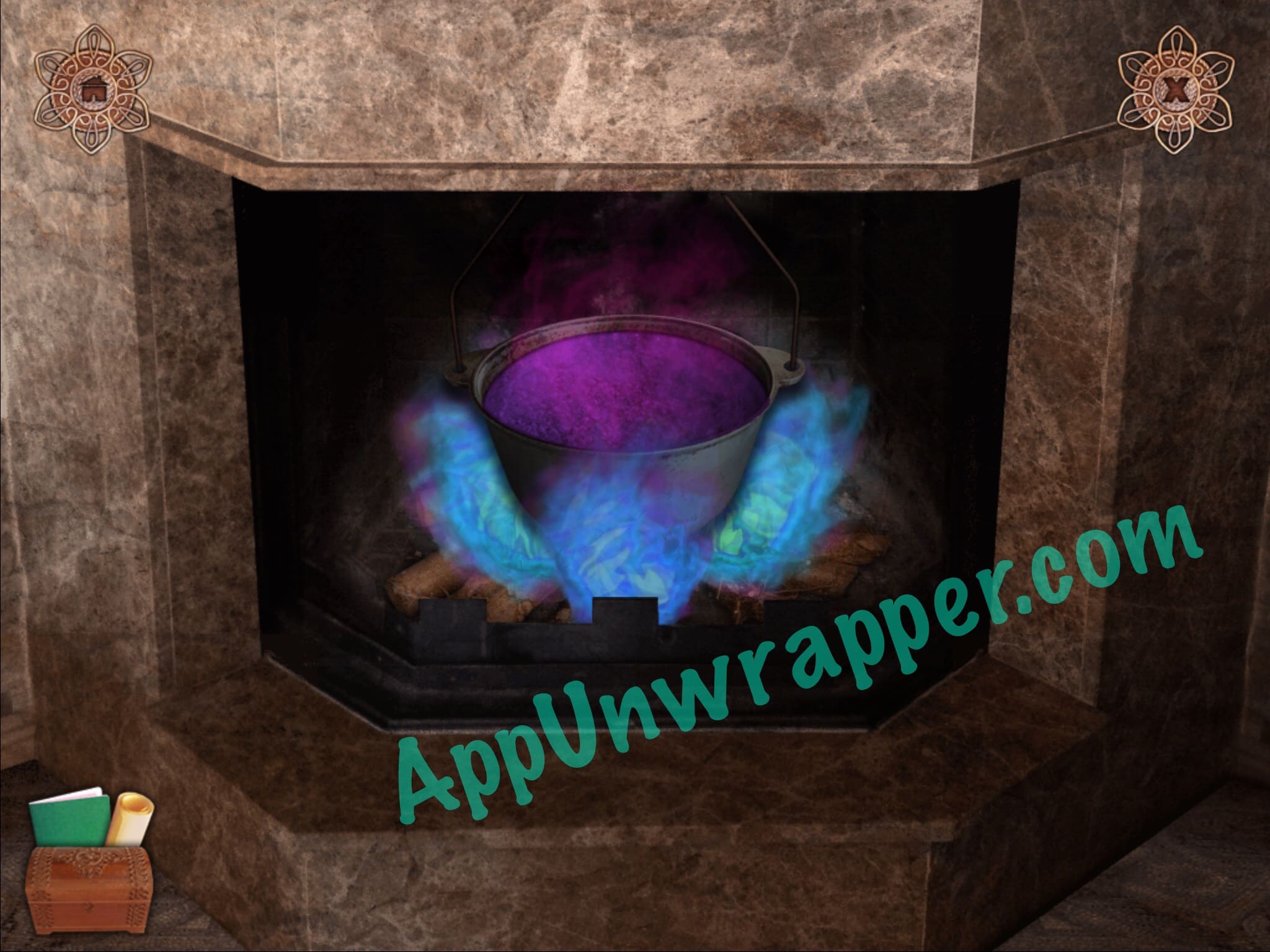 16. Go back to the screen where you found the chisel. Pour the potion on the dead flowers to revive them. Notice they're a mix of purple and orange. You'll get a clue for your notebook. Go to the screen with the blue flowers and (if you haven't already) use the spade to dig up the ground where there's a paw print. Use the clue from the flowers to unlock the box and get the earth element.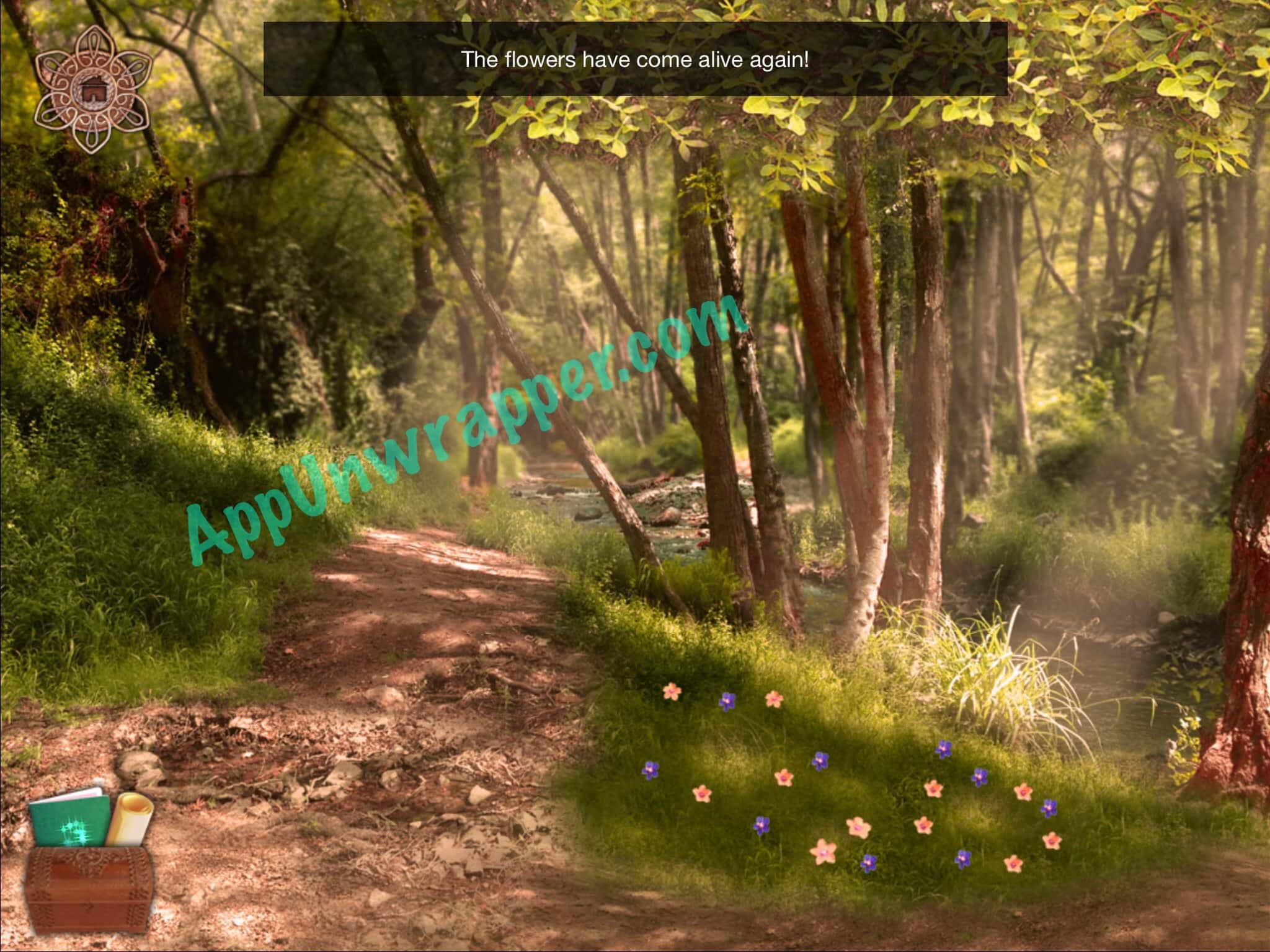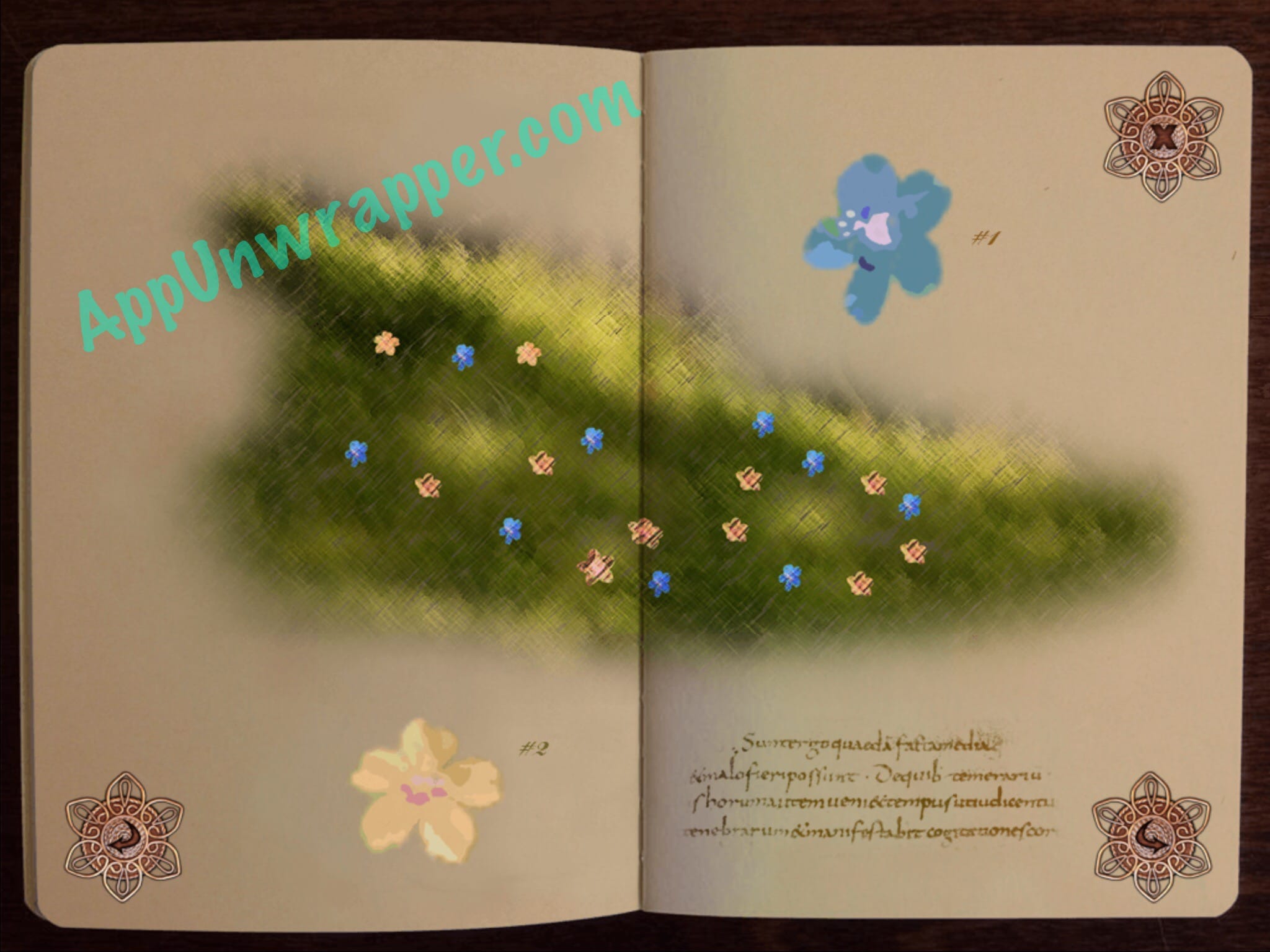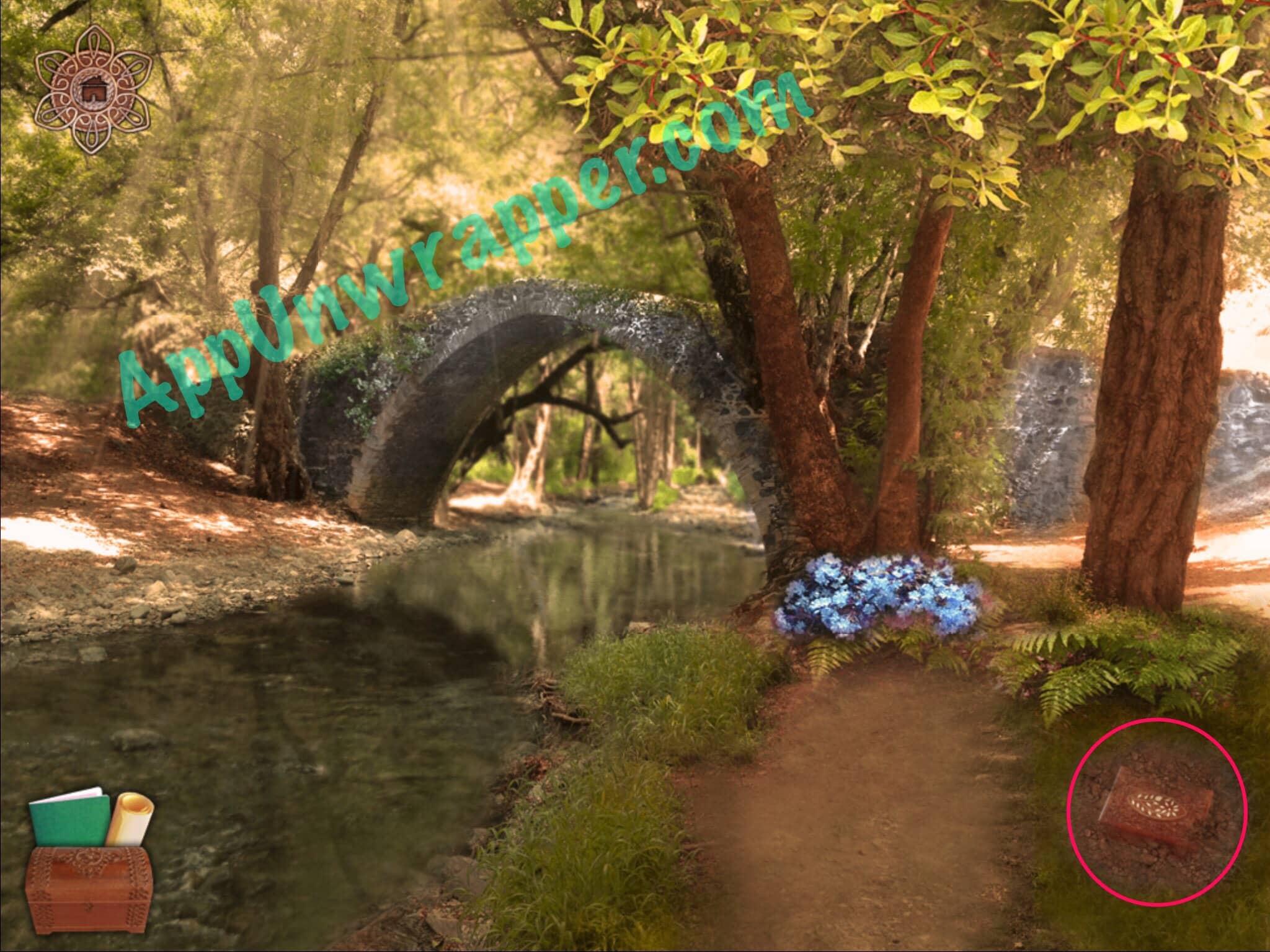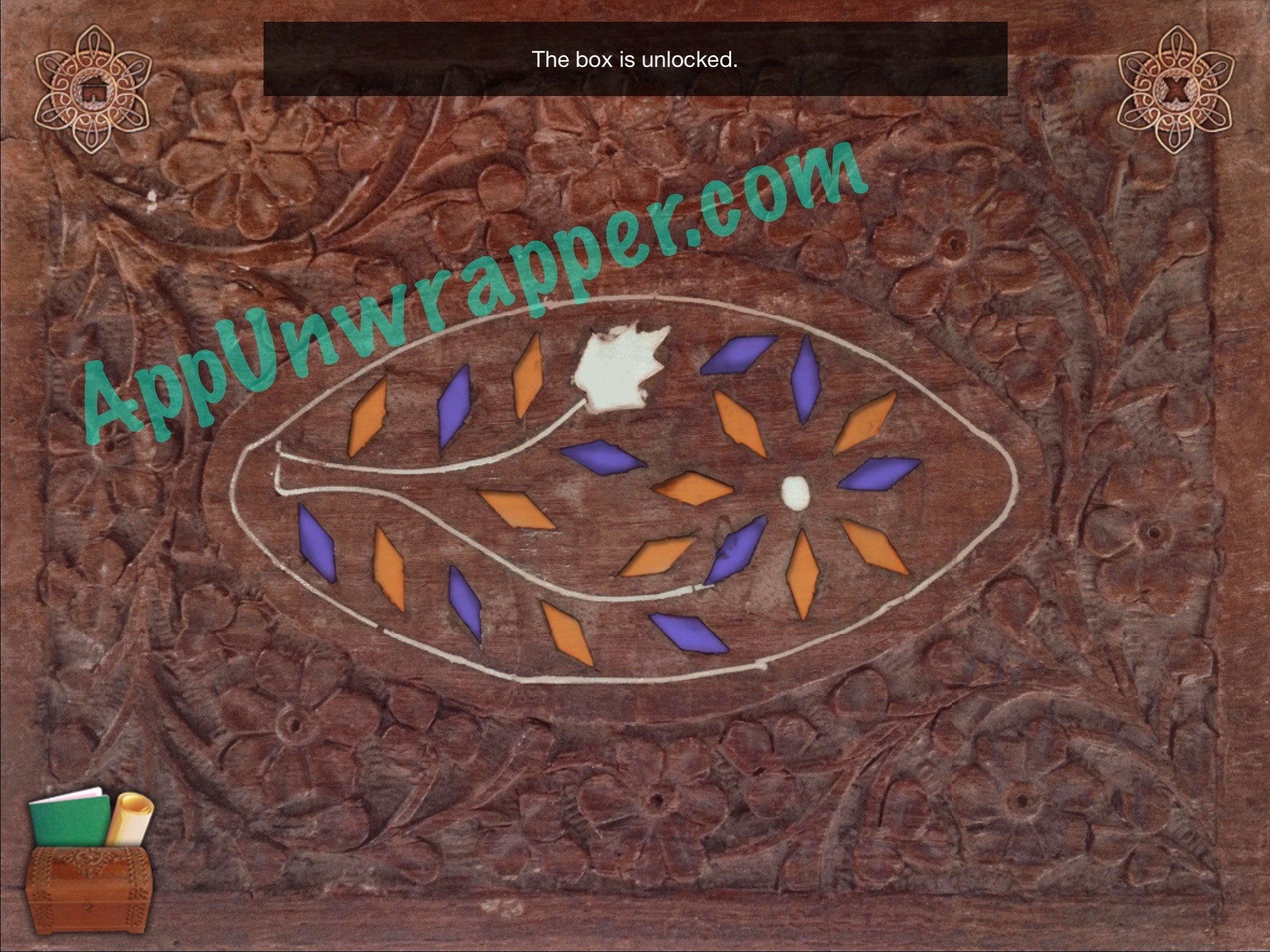 17. Go back to the cat statue and place the earth element in the leaf-shaped slot. Tap it again and you'll turn into a cat! Your perspective changes, so you can see and reach things you couldn't before.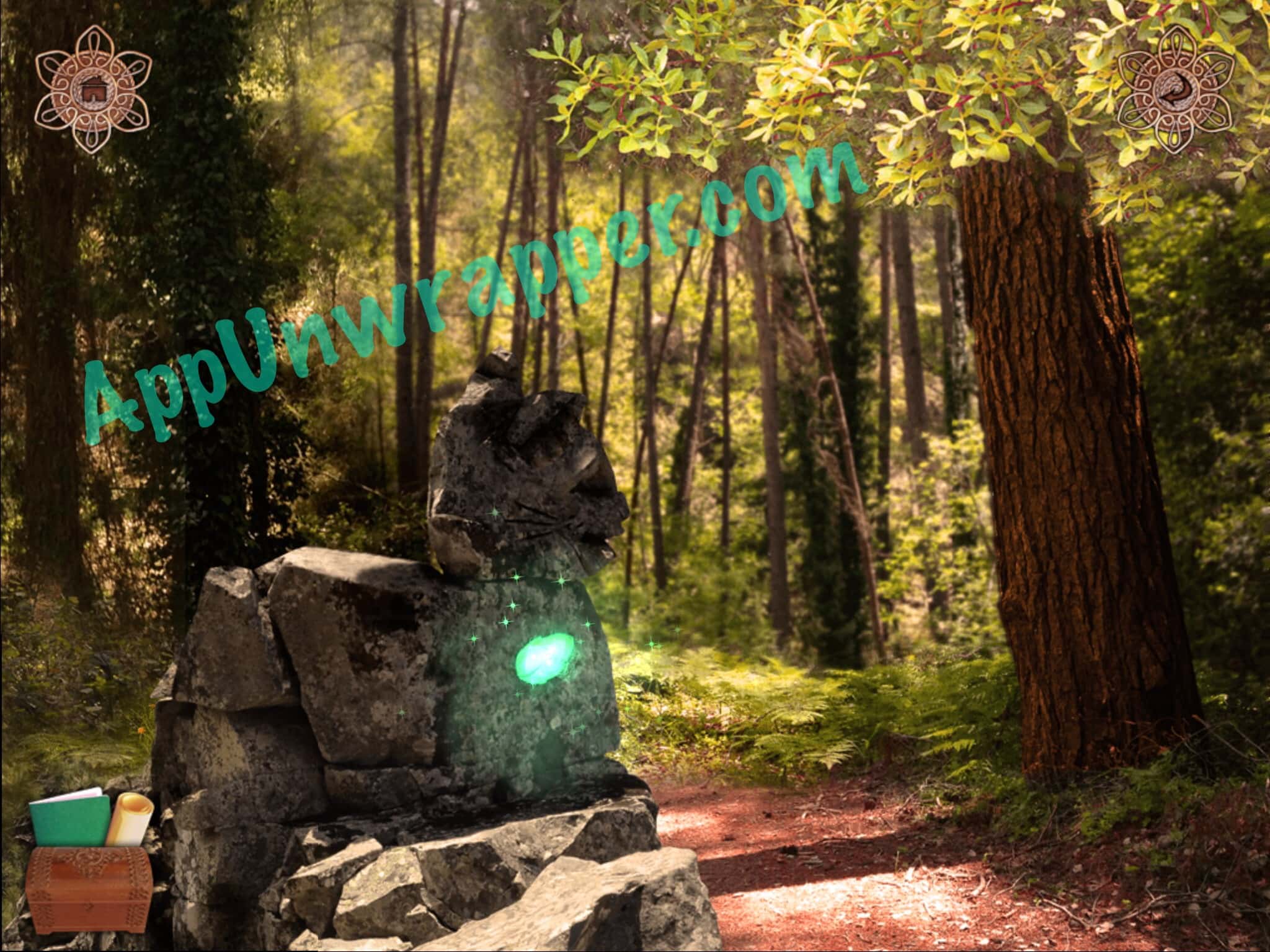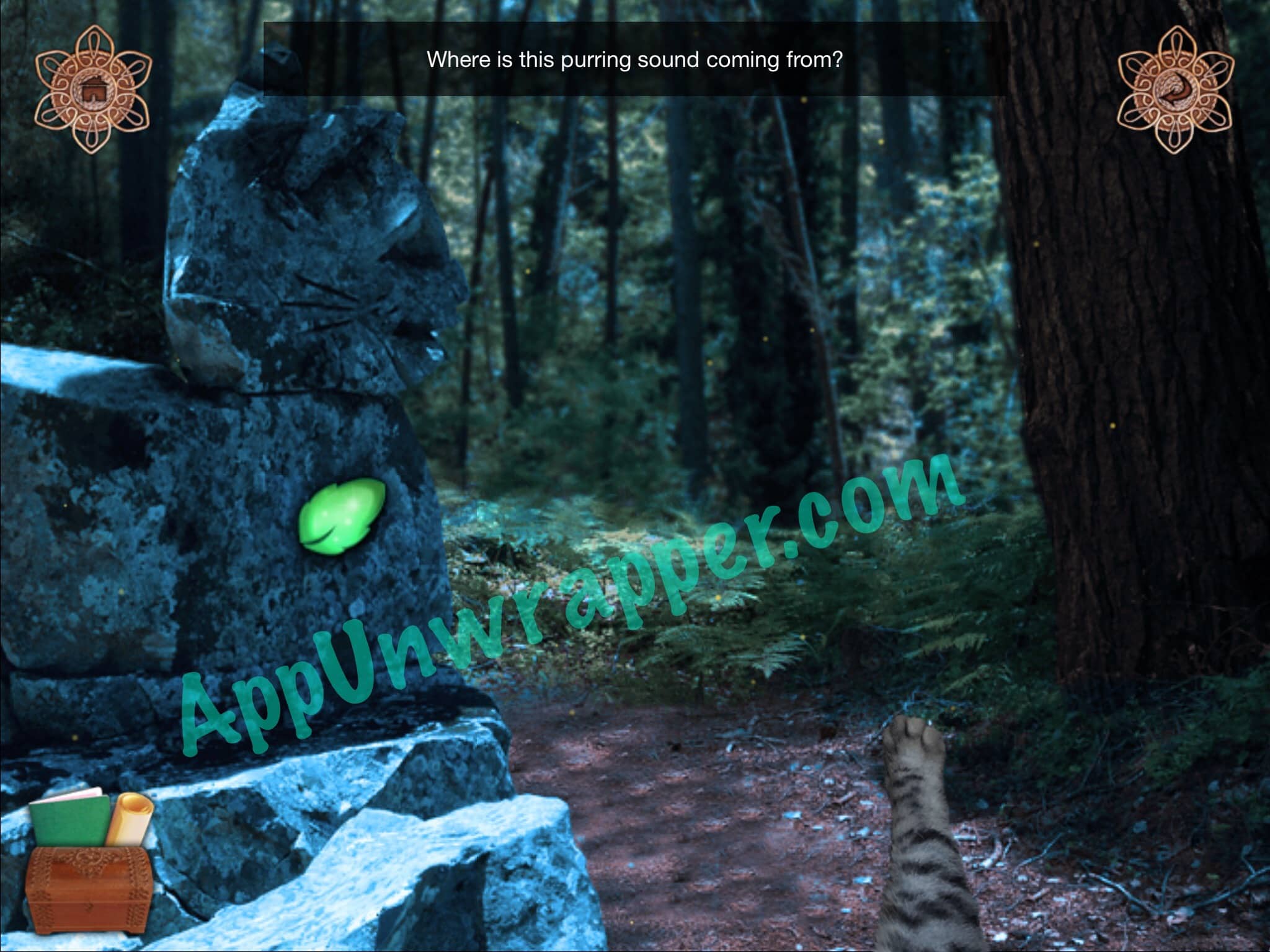 18. Go back a screen and notice the word on the fallen tree. It will be added to your notebook.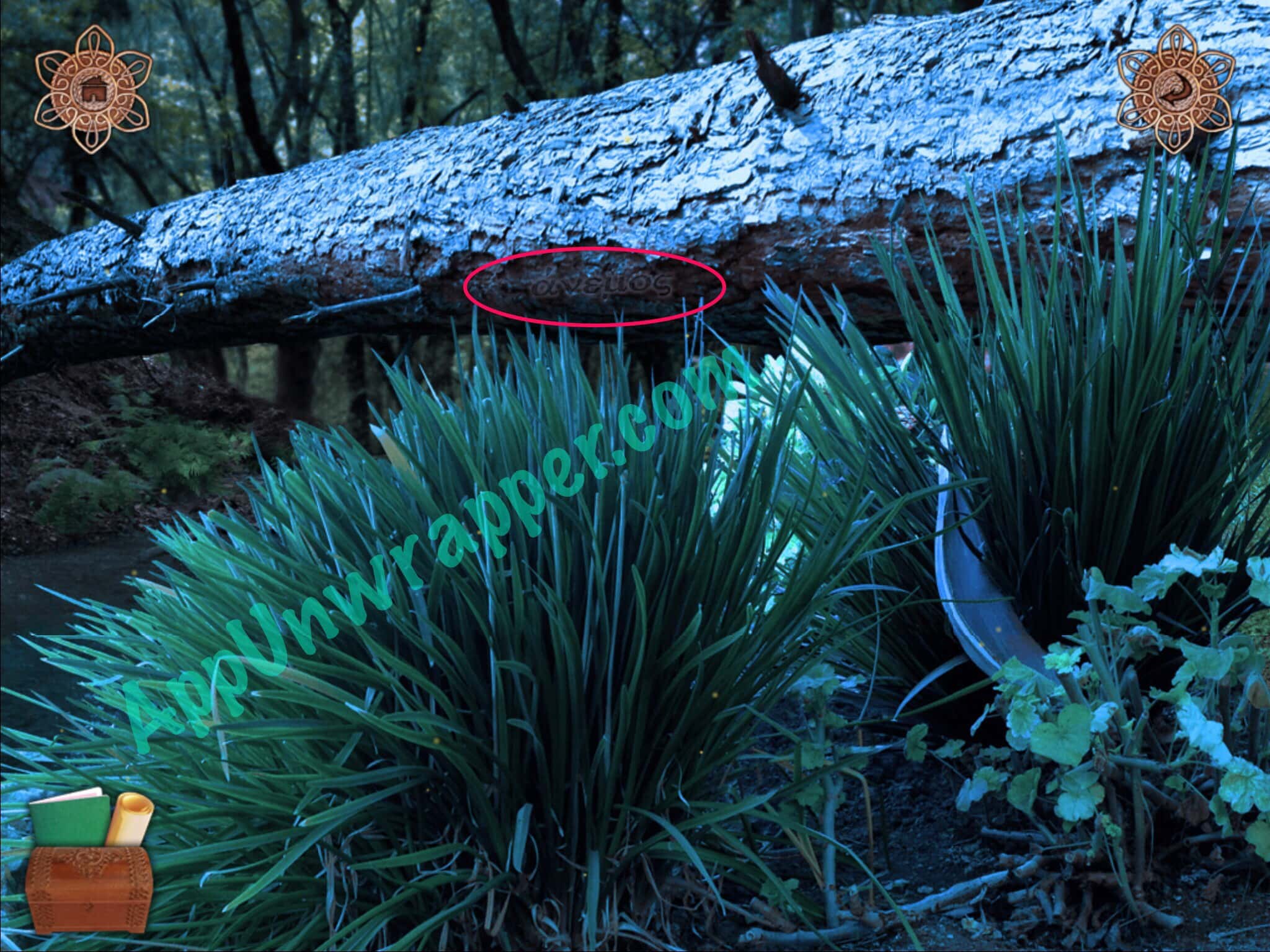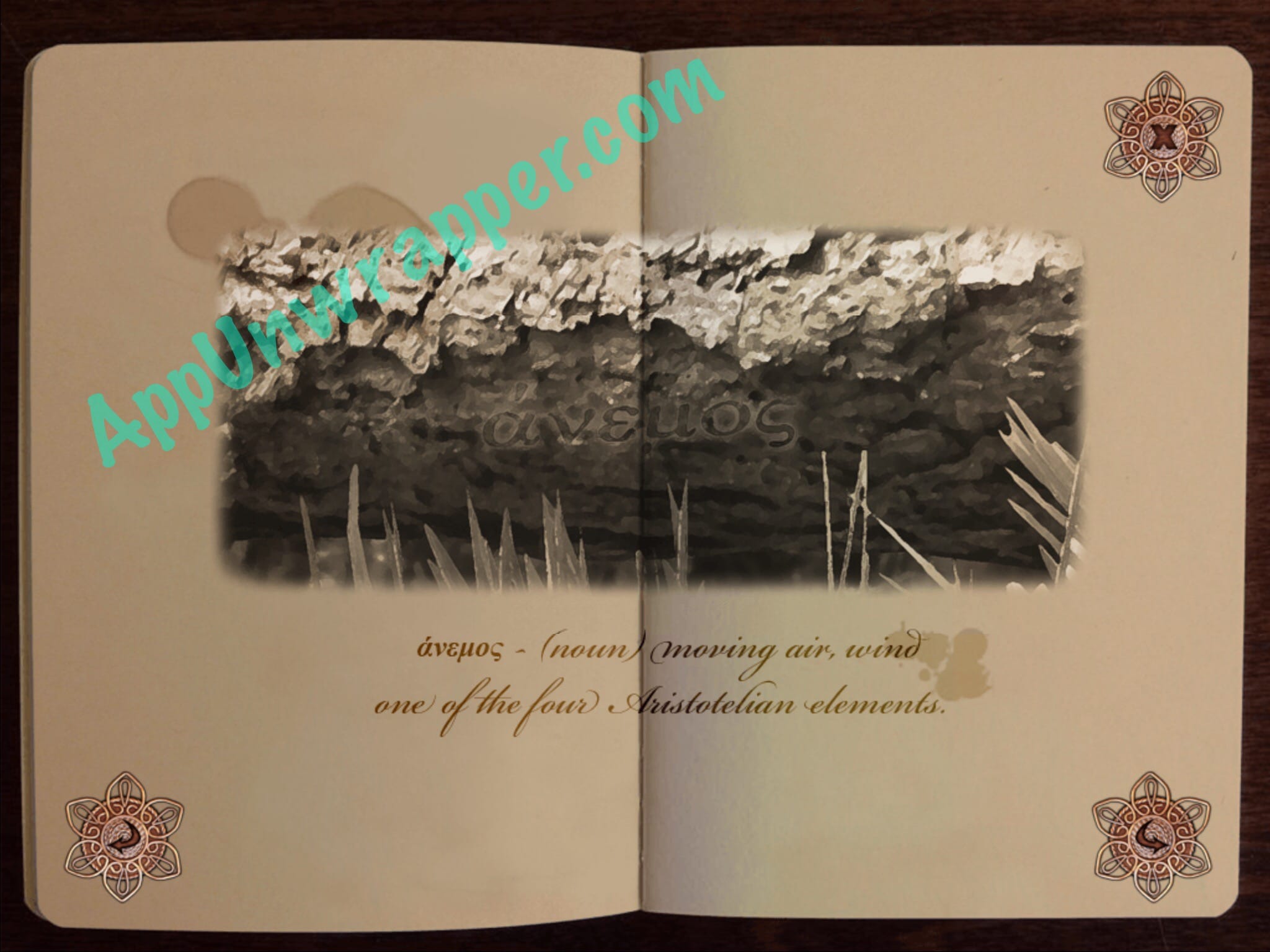 19. Go back another screen and pick up the gear.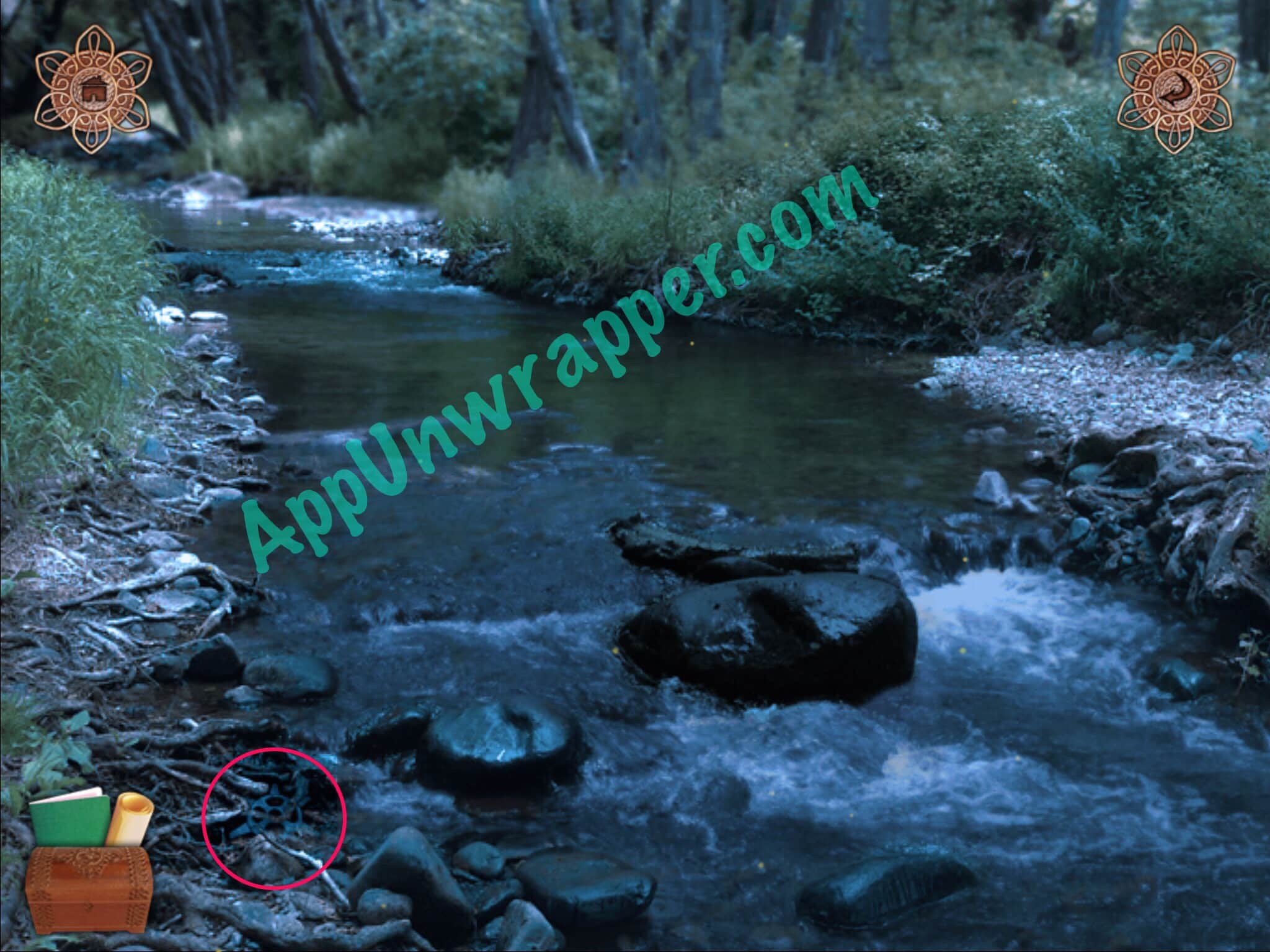 20. Go back to where you found the key and grab the berries.