Do Not Believe His Lies : The Unforgiving Riddle
By: theM Dev

[DKB url="https://www.appunwrapper.com/HisLies" text="Download" title="" type="" style="" color="green" width="" opennewwindow="" nofollow=""]
This will be a walkthrough for Do Not Believe His Lies : The Unforgiving Riddle. It's a work in progress, so please bear with me. Feel free to ask for help in the comments section until the walkthrough's complete.If you know the reasoning behind any off the answers I didn't explain, please share.
Walkthrough:
Looking for the answers for levels 1 – 15?
16. Go to the link on reddit and it will give you the answer, "I AM STILL HERE".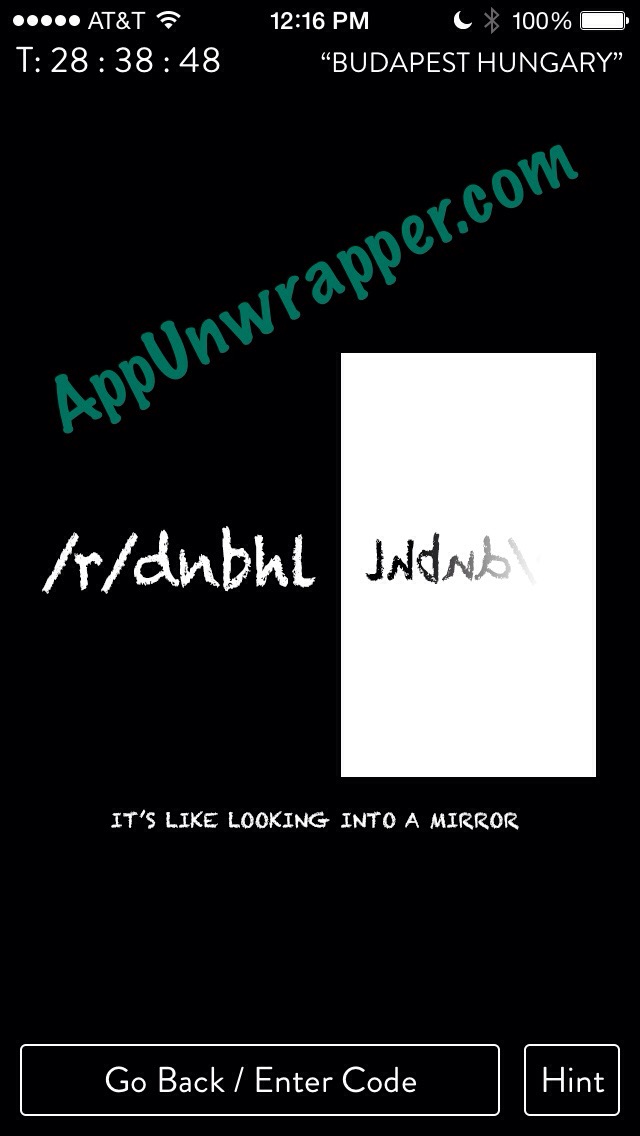 You can also watch this video I made for levels 16 – 30:
17. Watch the video. The answer is "THE NIGHTMARE", a painting by Henry Fuseli.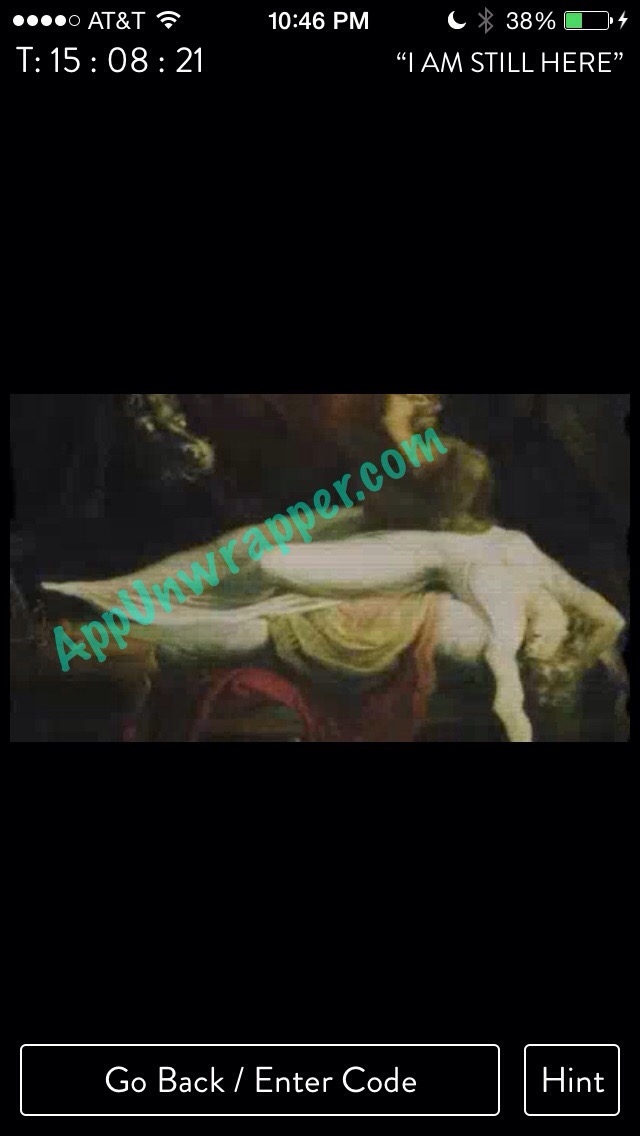 18. This one is creepy. Thanks Xshady0025 for the explanation: It is in a language called Esperanto, a form of modern Greek. The numbers said are: Kvin ΓÇô nau ΓÇô dekses ΓÇô deksep ΓÇô dudekkvar ΓÇô kvardektri. 5 ΓÇô 9 ΓÇô 16 ΓÇô 17 ΓÇô 24 ΓÇô 43. So the answer is "5916172443".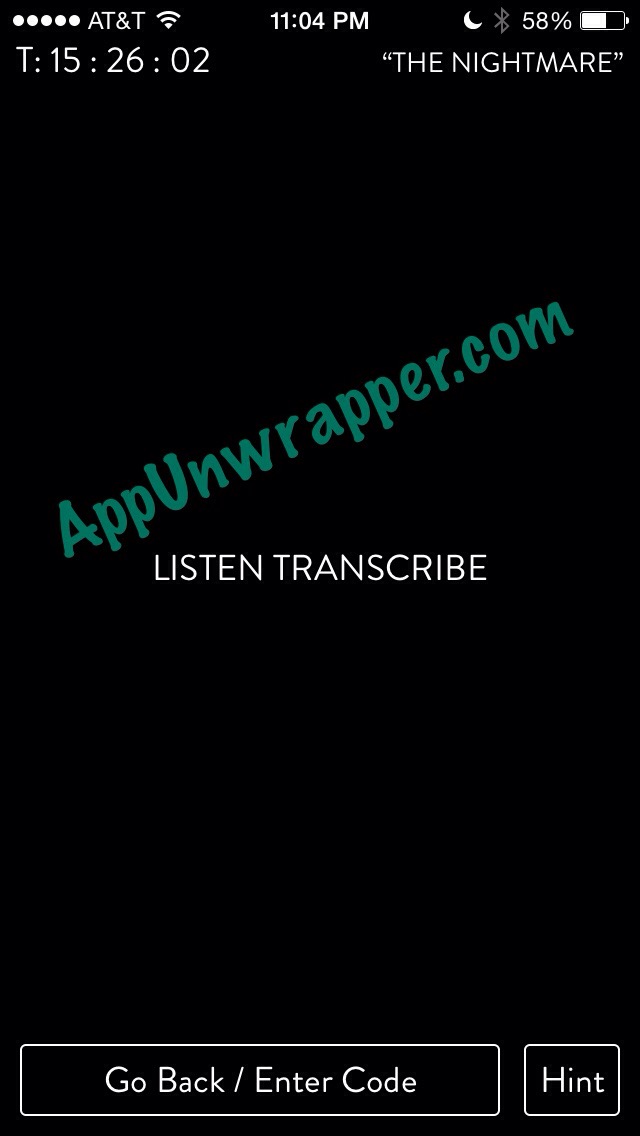 19. If you only look at the letters sticking out from the rest, you get "LESS IS MORE".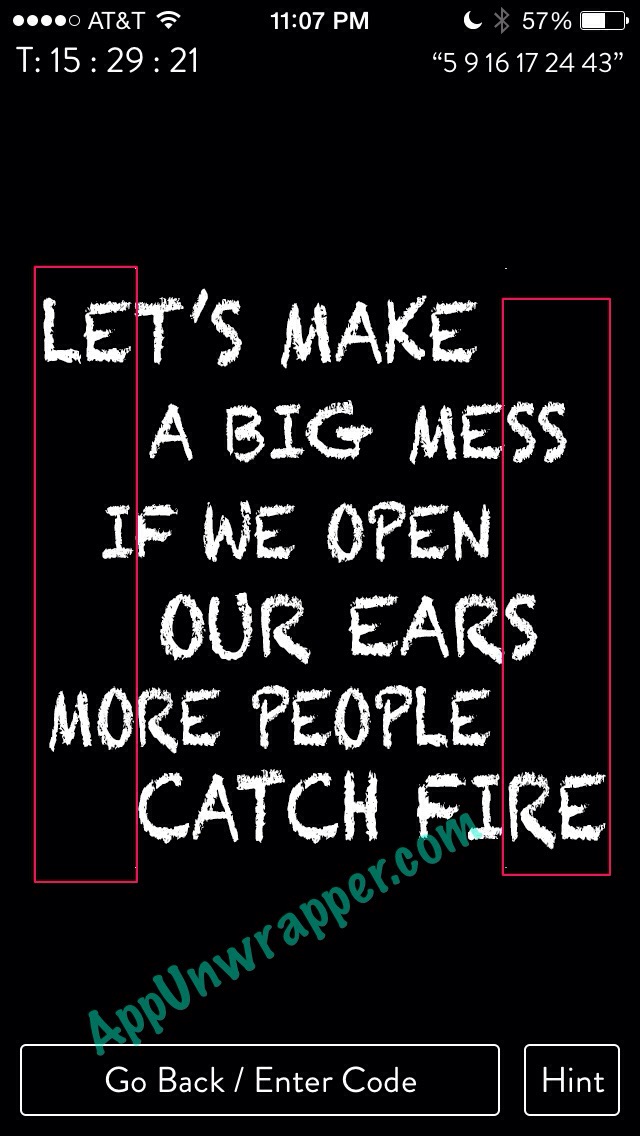 20. "URSA MAJOR"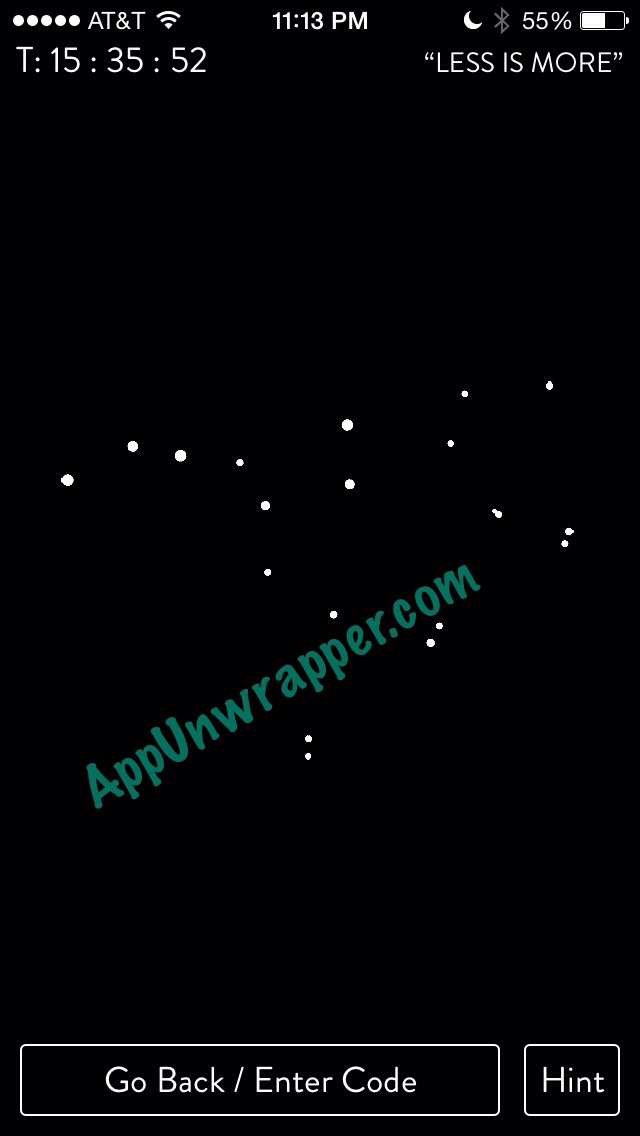 21. Find the names for each of these chemical formulas (C3H7NO3 = Serine or S) and together they spell out "STOP AND DIE".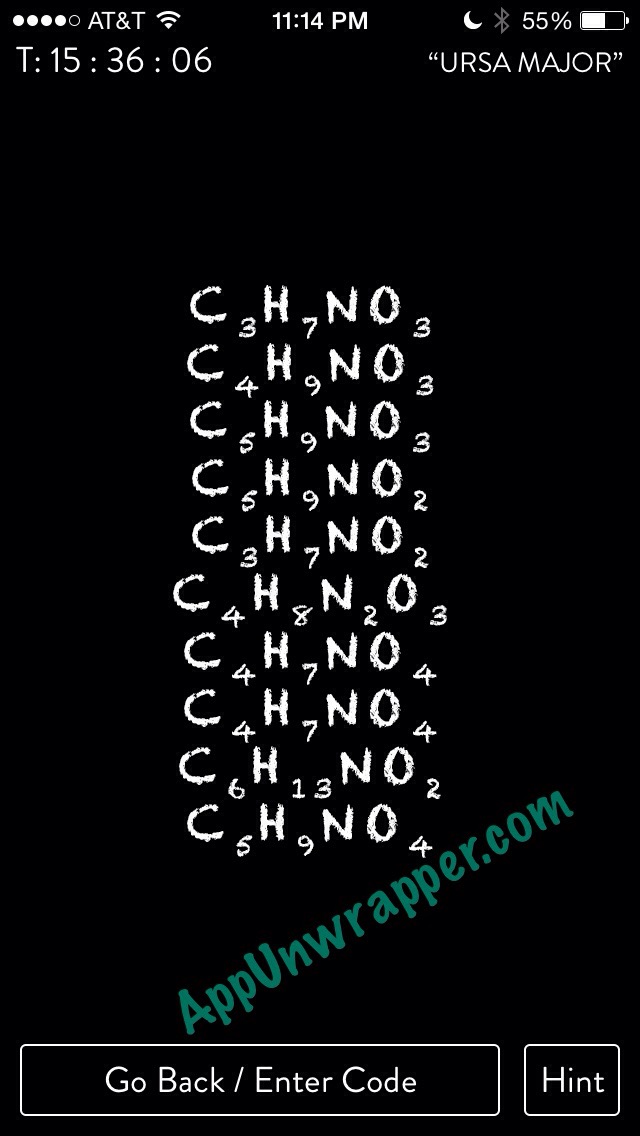 22. You need to figure out which elements from the Periodic Table have these atomic weights.
He = 4.002602, I = 126.90447, C = 12.0107, U = 238.0289
So the answer is "HE HE HE I C U".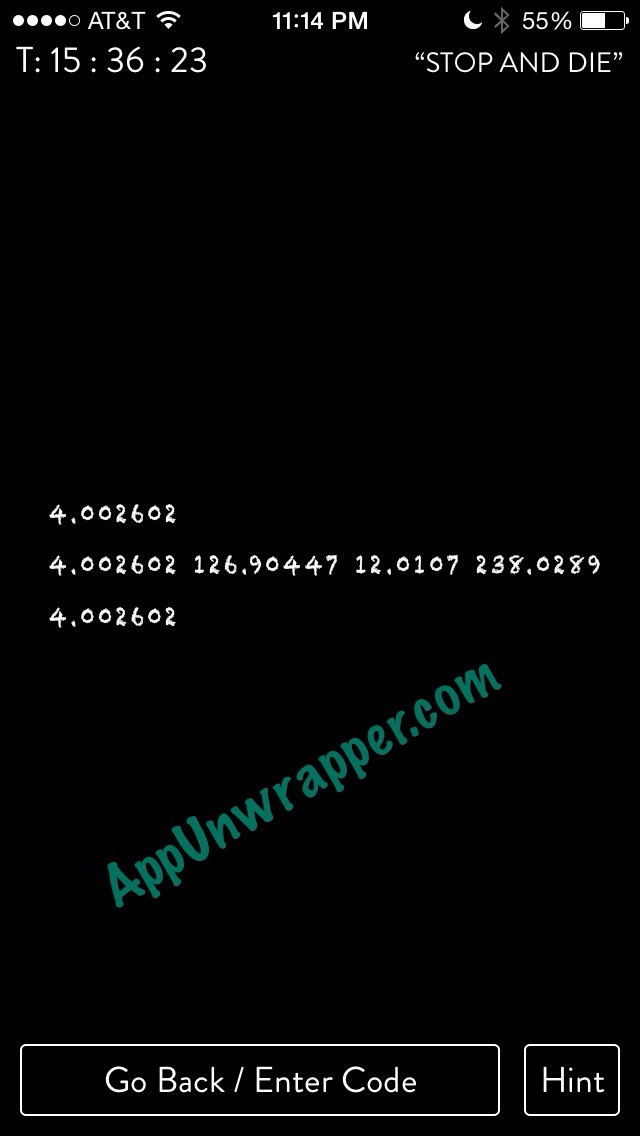 23. "NOT EXPECTED"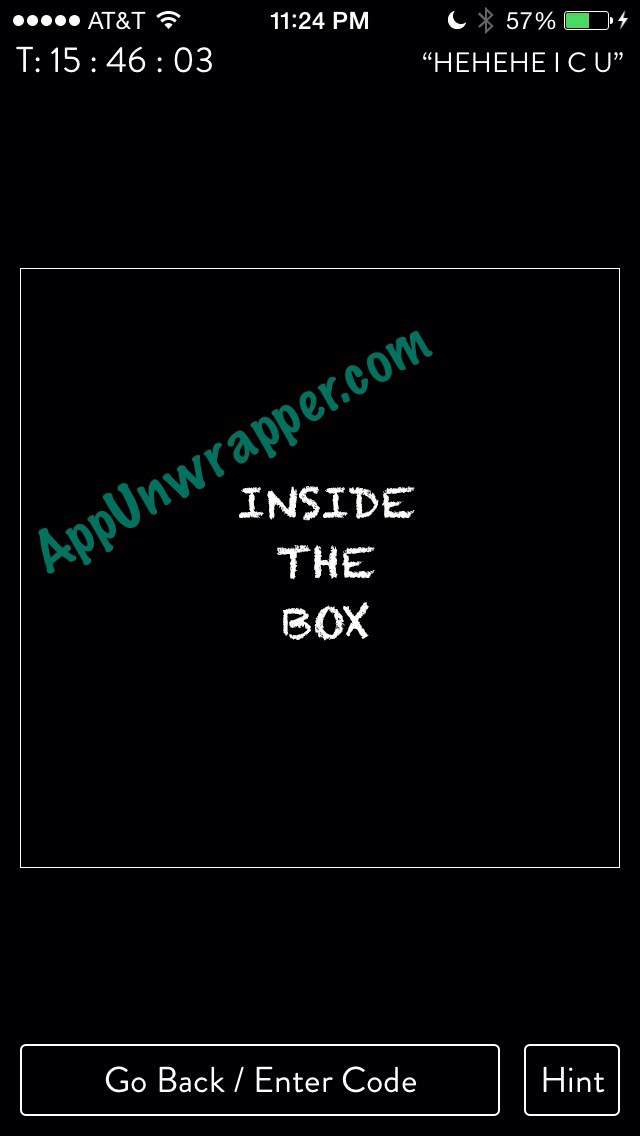 24. Kostel means church, and the inner further facts are supposed to be your bones, I suppose. The answer is "CHURCH OF BONES".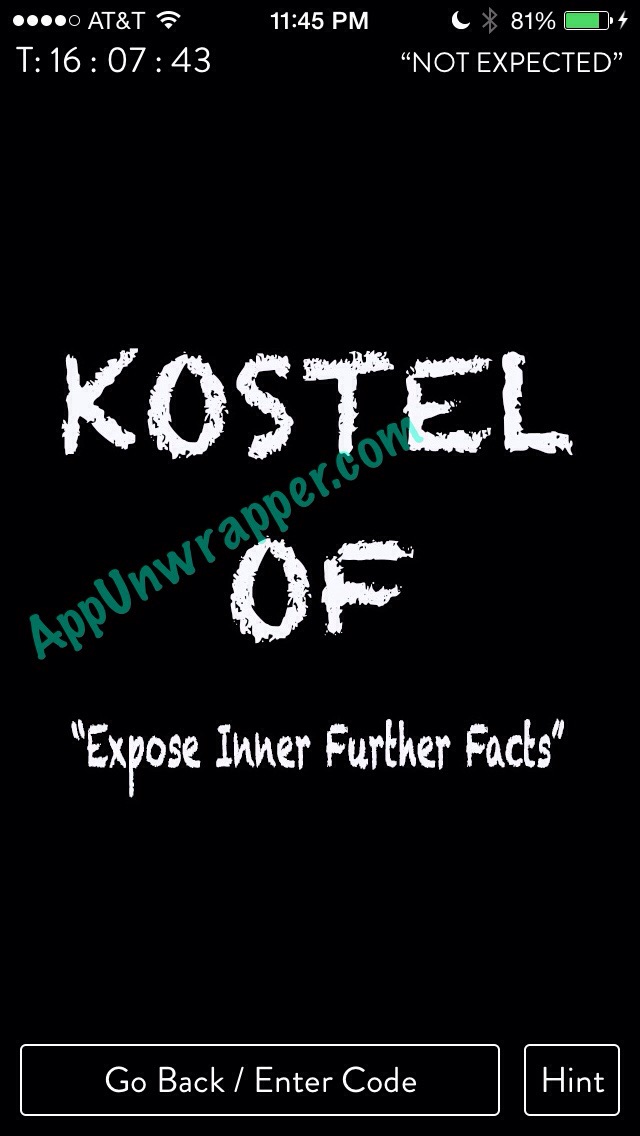 25. You need to listen to the piano tune and figure out which keys are playing. The answer is "DEFACED CAFE".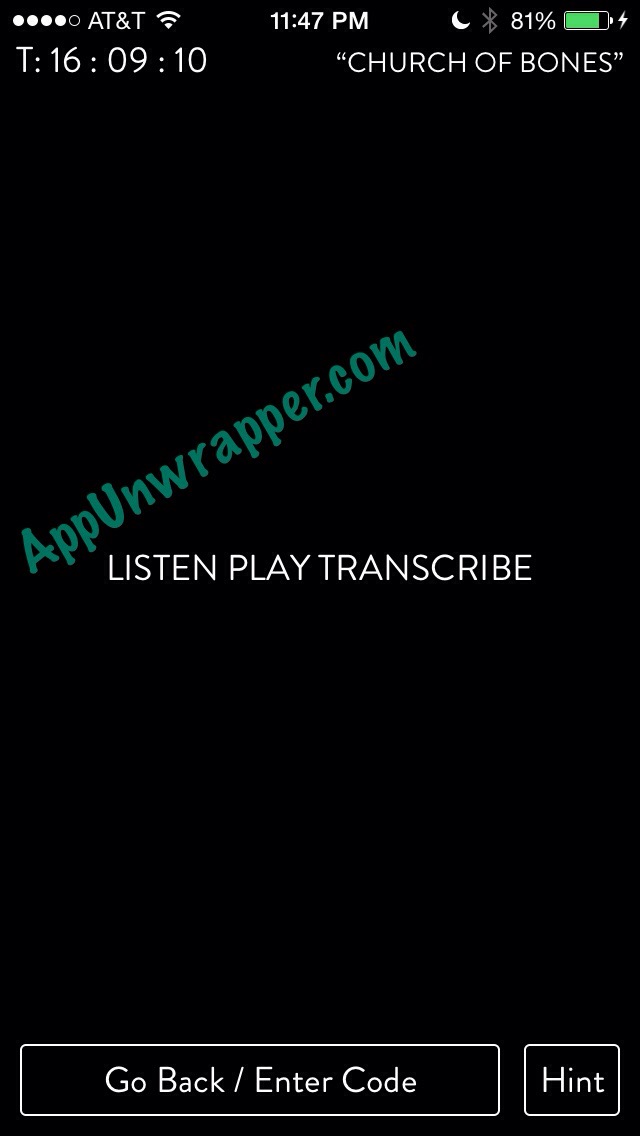 26. The recording says "You've Got Mail," and for some reason the answer is "IS IT YOU MOM".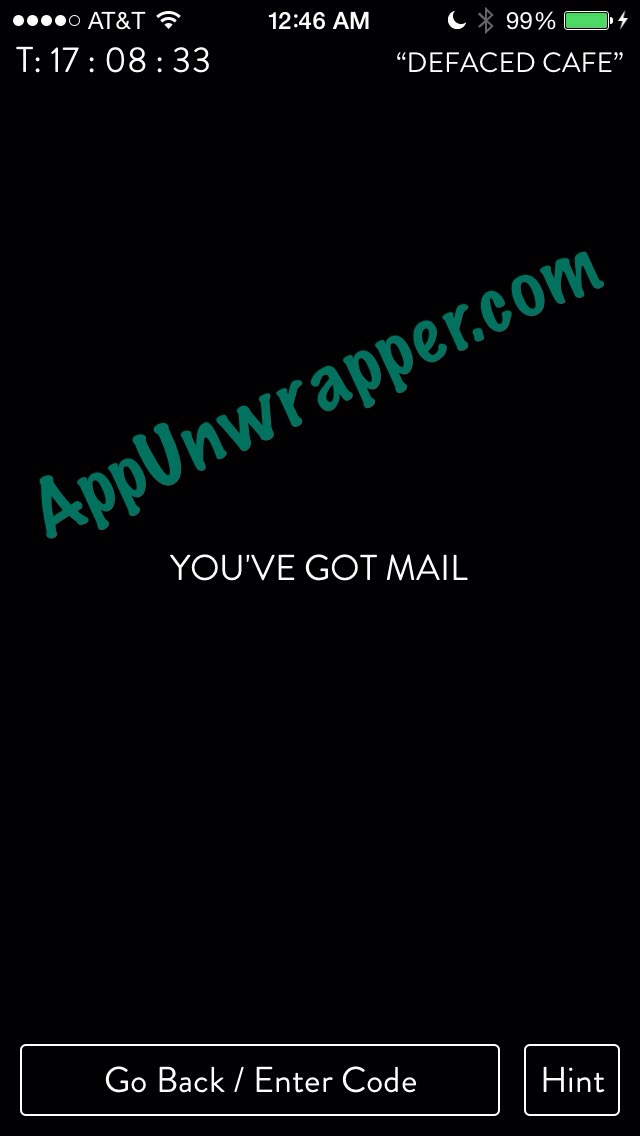 27. 1049410800 might refer to the Unix timestamp for April 04 2003? Something to do with the Wayback Machine and the NHL from that date. The answer is "BURNING QUESTIONS". (this might be wrong)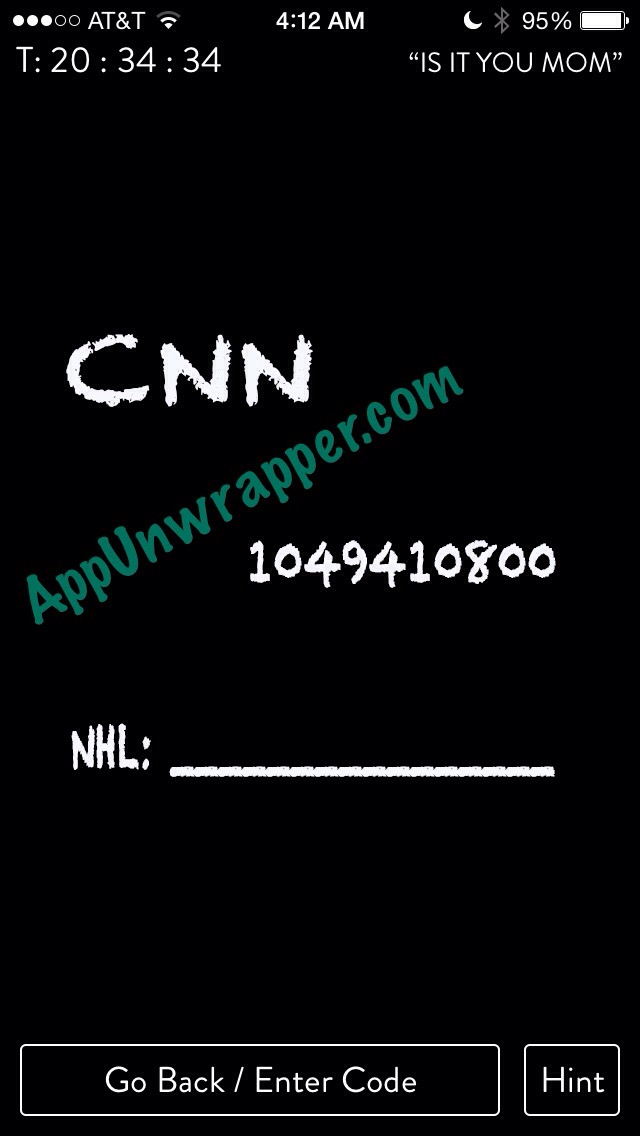 28. Thanks to Eli for explaining this one. The symbols are Semaphore. You can see the full alphabet below. The answer is "ALL IS LOST".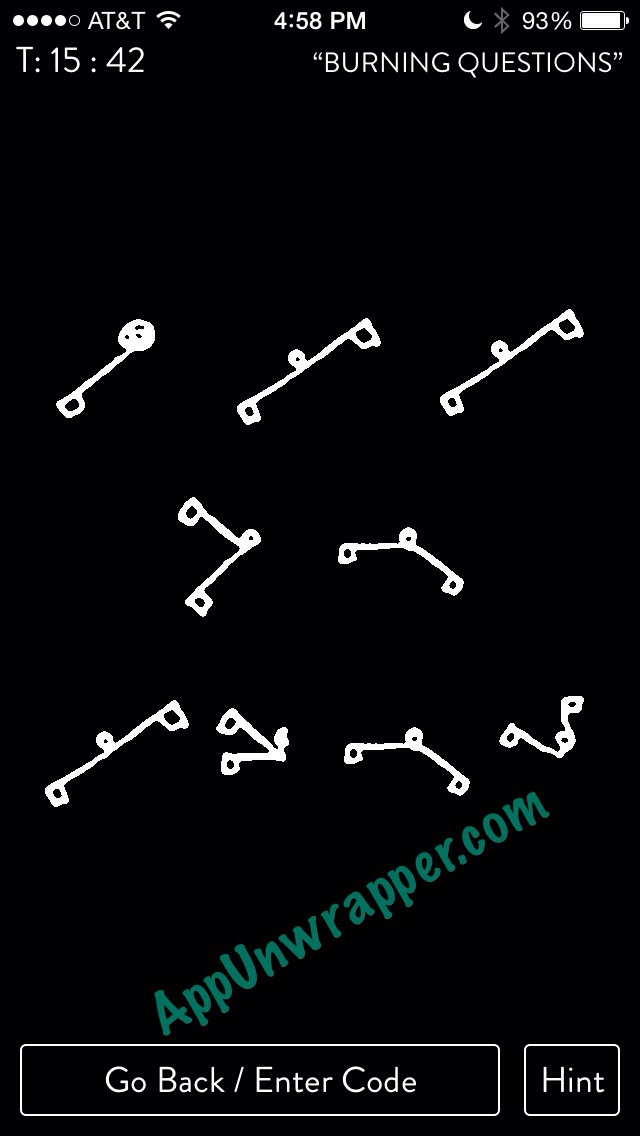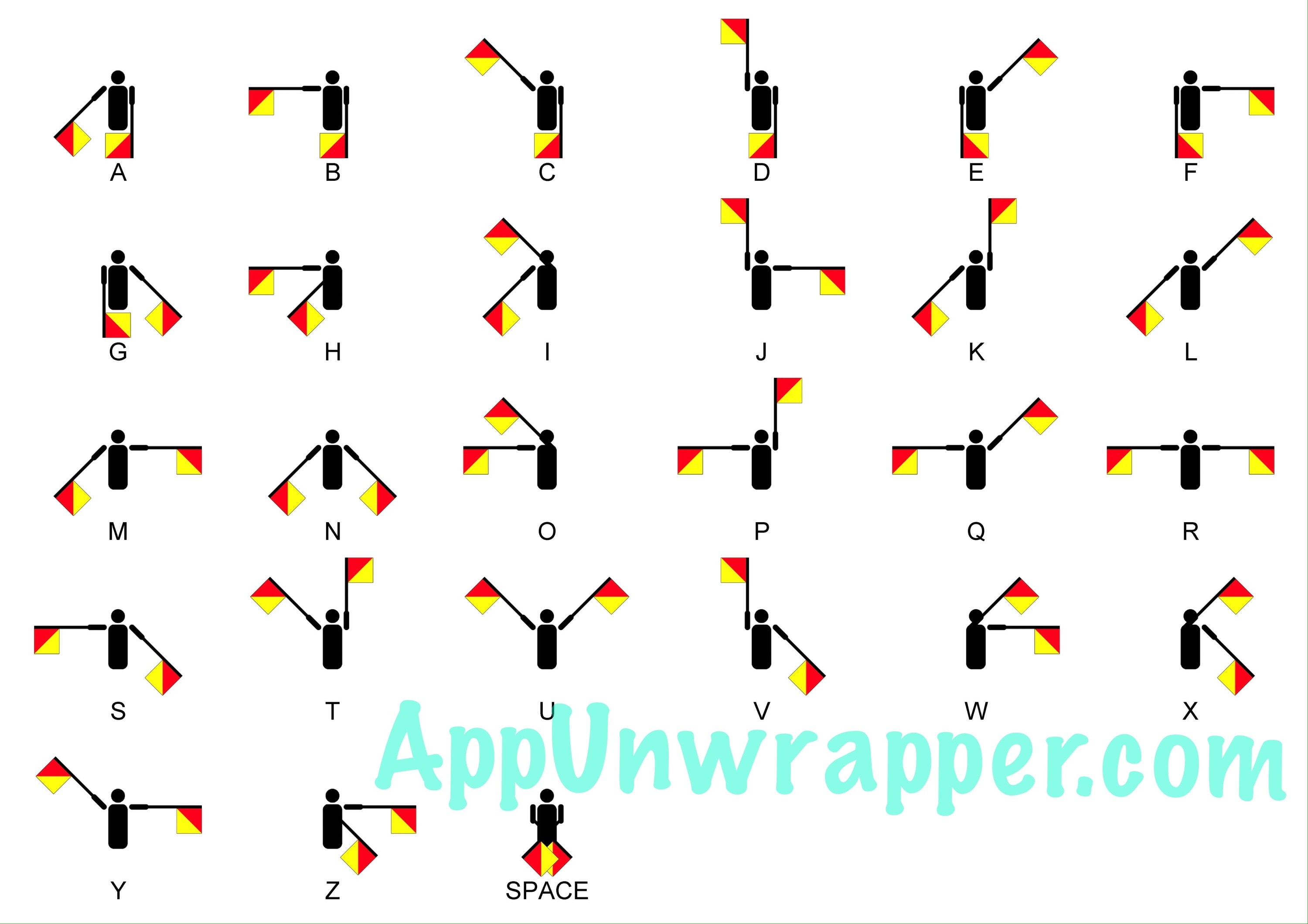 29. Listen Netsil Transcribe? Do you need to listen to it backwards? I think the answer is "12349996238444".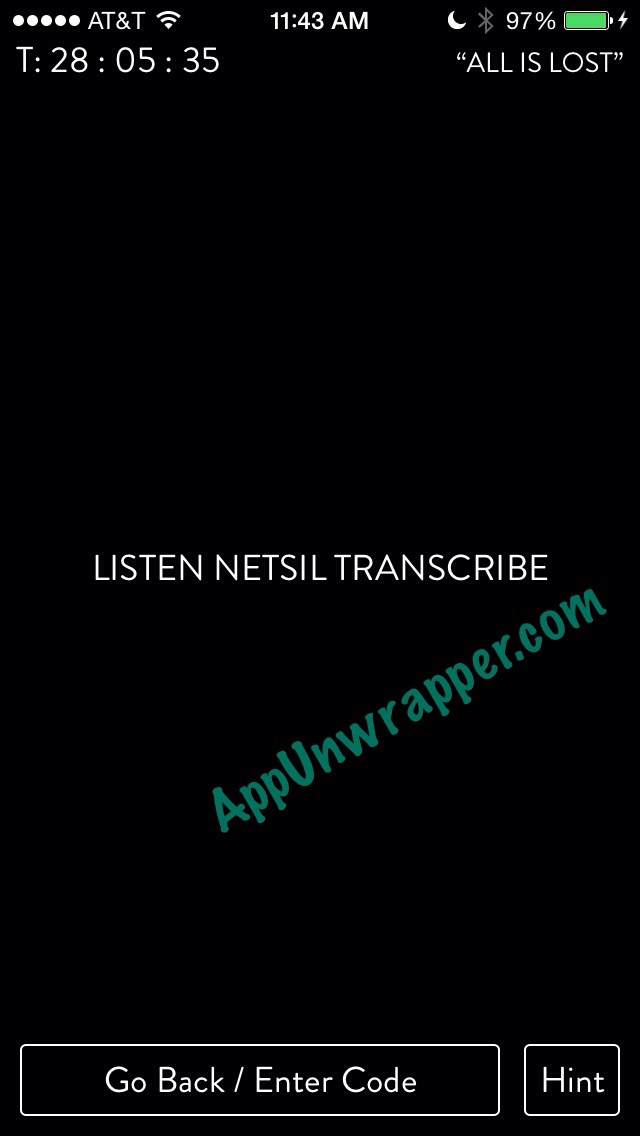 30. Thanks to Xshady0025 for explaining this one. If you take a screen shot at the right moment when either the top or bottom looks like it will hit you, you can catch the words ΓÇ£d.o.c.t.o.r.ΓÇ¥ on top and ΓÇ£Shaye Saint JohnΓÇ¥ on the bottom. You need to turn your screen really bright to see it. This is appearently a model who had an accident and had to have surgery. The surgeon's name was Dr. Sam Loopis. So the answer is "LOOPIS".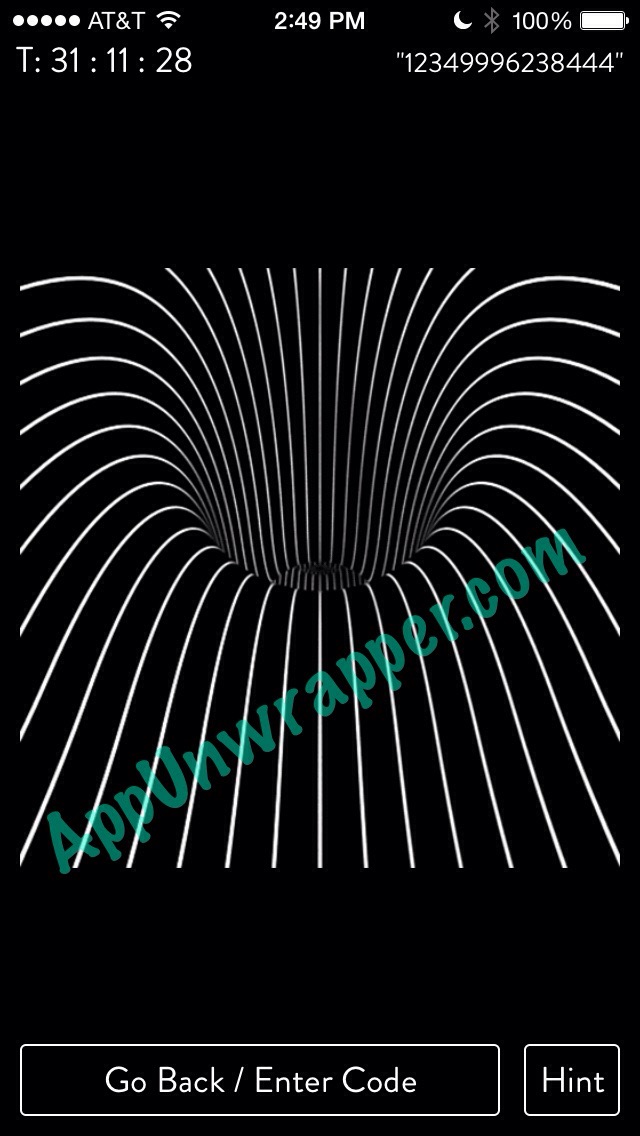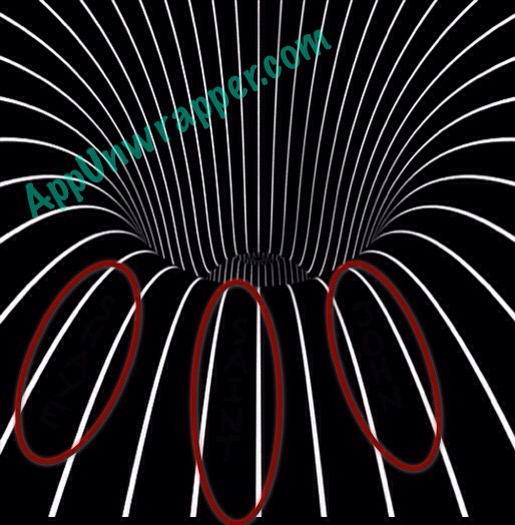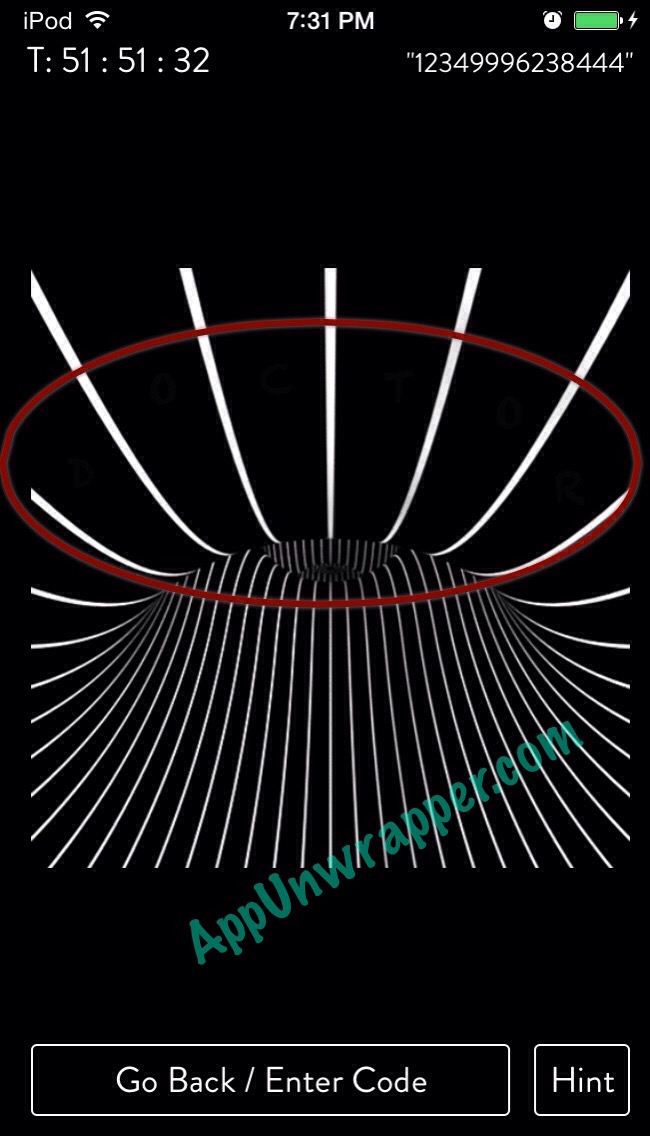 Continue to the answers for levels 31- 45.
You might also like The Trace, REBUS – Absurd Logic Game and Adventure Escape: Murder Manor.