Chapter 1:
Missions C1-1 – C1-C2:
Mission C1-3, Synapse on Fire:
You need to find three ID Cards to get through the locker door. Follow the arrow to get to each door in the right order.
Mission C1-4:
Mission C1-5, Fatality March:
I haven't figured out yet how to get through that blocked passage. If anyone as any idea, please let me know. It just says "NO ACCESS."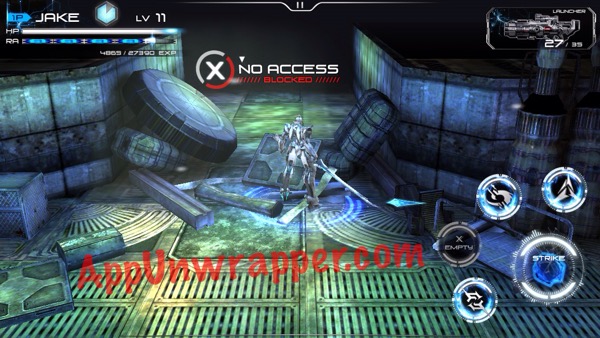 Mission C1-6, Stay Vigilant:
You need to play a defensive role here. You have to prevent the enemies from crossing the line.
To get the Architect badge (Defensive walls sustained zero damage in hard mode), you might just need to prevent any of the barriers/walls from breaking. I think they can take hits, as long as nothing breaks. But I'm not sure about this.
Mission C1-7, Iron Oxide:
To open the secret room in the level and get the Uncharteer badge, you need to equip a Cerberus Algorithm with some Hack points.
Here you're also introduced to the Praetor. He's a meanie that you'll be encountering quite a lot in the game. He has a purple shield that you need to break down before you can do any damage to him. And it will go back up after a short while. I suggest using Avalon's RX-Disintigration skill to break it down so you don't have to chip away at it. And dodge dodge dodge the Praetor's attacks. You can go right through him as he's about to attack and then start slicing away at him.
Mission C1-8, Terminatrix boss battle:
Use ranged attacks, run to avoid any red spots on the ground, because that's where he will attack with fireballs. When the snake heads hit the ground, run in and slash at them.
Warning: After the boss falls off the cliff, he climbs back up and will attack if you're nearby. So stay back!
Click on the little number 3 below to continue to Chapter 2.