Chapter 3:
Mission C3-1, Double Helix:
To get the Nano Crusher badge here by breaking all the containers, make sure you don't miss the doorway to the south here: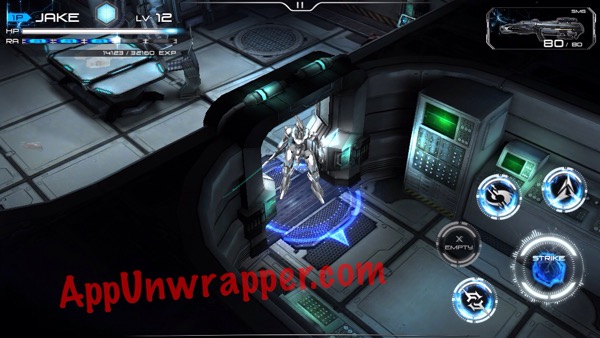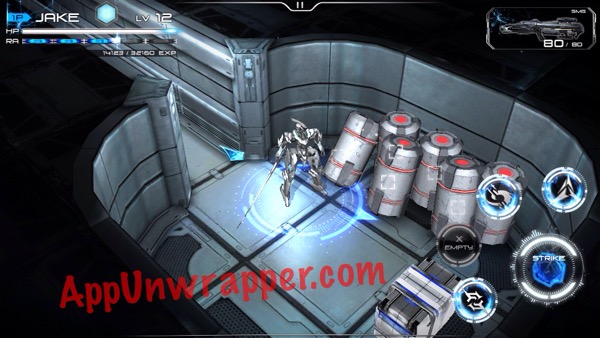 Here's a video of Crimson playing through this level:
Mission C3-2:
Mission C3-3:
Mission C3-4, MΓö£Γòóbius Strip:
There are two locked doors on the level. The first one needs Hack level 2 and the second needs Hack level 3. There are about five big bad mini-boss enemies behind the Hack 3 door, so be prepared for them! To get the badge, though, you only need to unlock the first door on hard mode!
Mission C3-5, Zero Choice Protocol:
There's a medusa enemy at the end of this level and she's tough! Make sure your shield is powered up before you meet her!
Mission C3-6, Last Stand:
This is another defensive level where you have to keep enemies from crossing the line. I suggest paying attention to the little red arrows to see where enemies are coming from and go towards them. They will only come from one direction at a time, so you have a better chance of stopping them if you go to them. The last enemy is another medusa monster that you were introduced to in C3-5. So make sure you're prepared for it!
Mission C3-7, Binary Assault:
This level has weird visuals that can be a bit distracting.
Mission C3-8, Medusa's Kiss, Goldie Millar boss:
Ok, this one is hard. She has a ton of health and hits hard. She has a huge hand that smacks down on you. Also, she shoots acid. You need to evade/dodge a lot here, then run in and attack. It also goes through cycles. After a while, she'll fly up and shoot acid balls at you while other enemies attack. Expect a long battle. I ended up using a Revive here (my first one ever).
Anger Management badge: To get this, I believe you need to break down the canister that drops before she gets to it. I think it might be a health pack for Goldie!
Click on the little number 5 below to continue to Chapter 4.